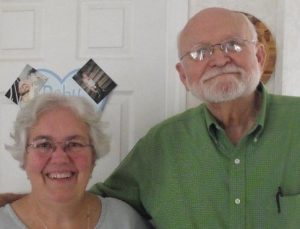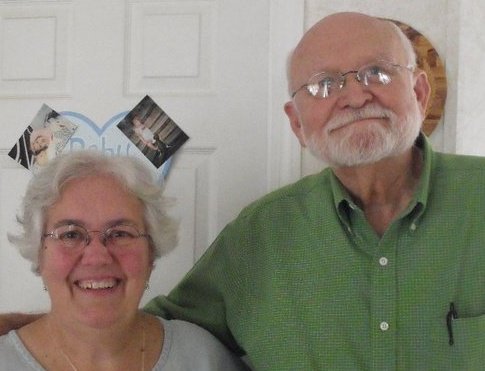 .
*****
In This Issue
1. TODAY IS YOUR GREATEST OPPORTUNITY – By Ron McGatlin
2. Pioneer Or City Dweller? – By Clay Sikes
3. News Headlines
.
SUBSCRIBE OpenHeaven.com Digest
.
.
.
.
.
.
1. TODAY IS YOUR OPPORTUNITY – By Ron McGatlin
TODAY IS YOUR GREATEST OPPORTUNITY
 By Ron McGatlin
 Whether the USA midterm elections were according to your desire or not, they were the results of the works of God in dealing with the manifesting of His kingdom in consideration of the present condition of the hearts of mankind. Consider this in depth. It may be saying more than you might think.
God knows what must be done or what is needed to take this world toward the kingdom of God on earth.
He cannot bless evil and will not fail to bless His righteous children.
That which ultimately changes or moves the world toward the kingdom of heaven is a blessing even if it hurts or offends our natural lives for a season.
God does not give good human governments to bad people.
God does not give bad human governments to good people.
God does not give good (godly) natural governments to a nation or tribe of bad (ungodly) people.
God does not fail to give good natural government to any nation or tribe of godly kingdom seeking people.
The people of a nation or tribe will receive from God according to what is needed to move the world toward the kingdom of God.
God has one plan for this world, and it is the kingdom of heaven ruling and reigning through mankind as the created Bride or natural mate (wife) of God, which is the totality of Spirit God and created Man as One showing forth the Glory of God in the Highest.
GOD IS LOVE YESTERDAY, TODAY AND FOREVER
Dear friends, this may be deep but it is not complicated.
God is love!
God has one plan for Earth!
God has all power!
Man cannot bring forth God's kingdom plan on Earth without God.
God will not bring forth His kingdom plan on Earth without man.
All blessings of peaceful order on earth rest in mankind's seeking first the kingdom of God.
The good news of today is that some of you are truly coming into mature life reality of seeking, knowing and growing into the real kingdom of God.
The sad news is that many, if not most of you, reading this do not know that you are not really seeking the kingdom of God first. This comes from a life lacking the real LOVE of God experience.
IS THIS THE TIME FOR US TO START OVER?
God is calling for many of us to "start over again!" The call of God is to fall in love with Him by falling on the rock of the pure love of God in Christ and being broken. (Matthew 21:42-44).
After experiencing the reality of brokenness in the pure love of God and becoming one with Him, then go back to square one and learn again of the kingdom of God in the full light of the experience of being in love with God. With love in place we need to go back in our minds and hearts to our first hearing and receiving the word of the kingdom of God.
Many well-taught and seasoned believers who heard the word of the kingdom some time ago need to unwrap the religion and humanism from around the knowledge of the kingdom in their heart and soul.
Only a deep brokenness of pure LOVE can unwrap knowledge of the kingdom from the hardness of beliefs from years of "unlove" secular and religious experience. Our training of the word of the kingdom without the fullness of LOVE has tainted our interpretation of Christ Jesus, His kingdom, and this world.
"But as it is written: "Eye has not seen, nor ear heard, nor have entered into the heart of man the things which God has prepared for those who love Him." 10 But God has revealed them to us through His Spirit. For the Spirit searches all things, yes, the deep things of God." (1 Corinthians 2:9-10).
SO, WHAT IS THIS KINGDOM THING THAT ONLY THOSE WHO TRULY LOVE GOD ARE EXPERIENCING?
It is the solution to every problem in, with, or about mankind and the world!
It is the full and finished work of Christ Jesus redeeming and restoring the kingdoms of this world to the kingdoms of our God.
It is the full transformation of this world to the kingdom of God on earth as it is in heaven.
It is the fulfillment of the plan of God for God's family to abide with Him on earth.
Every problem and disorder that anyone is now troubled with is dissolved by the ultimate solvent of the LOVE of God in the kingdom of God. Every need or problem is solved in the ultimate solvent of LOVE. (Isaiah 65:17-25) (Revelation 21).
THIS SAME KINGDOM THAT WILL RULE THE WORLD IS NOW ON EARTH IN THOSE WHO TRULY LOVE HIM! (Luke 17:21).
The love of God in Christ abiding within us by the Holy Spirit floods our inner being with the GLORY of GOD, and there is no more death, no more suffering, no more frustrating lack, no fear, nothing can harm us and all things are possible to us. We are consumed and no longer exist as who we were. We are the completed Sons of God in this world as Christ is in the world.
The perfect love of God melts us together with Him and with one another in perfect Harmony of Christ in the Spirit. We become one with God and His life and works transforming earth to the kingdom of God on earth as it is in heaven.
CHAOS WILL BE TAKING PLACE IN THE TIME OF TRANSITION, BUT IT WILL NOT COME NEAR THE GLORY WITHIN US. (Psalm 91).
This is some of what God has prepared for those who LOVE Him and is now being revealed by His Holy Spirit.
If you are feeling the pain of fear and lack, SEEK FIRST THE KINGDOM OF GOD AND HIS RIGHTEOUSNESS. GIVE YOUR ENTIRE LIFE TO CHRIST JESUS, YESHUA MESSIAH. BE FILLED WITH THE HOLY SPIRIT OF GOD. PURSUE LOVE. HE WILL COME TO YOU.
Set your total love and affection on things above, upon the things and ways of God and heaven. God's love in Christ will fill your heart and life with His love for this world and especially His precious people. His love for this world is to bless it and purify it and not to consume it or destroy it.
THE CURRENT STATE OF BEING
There exists a general state of warring in the nations, tribes, families, and among individuals in this world. Multiple religious factions and many philosophical positions of thought divide and create conflict that harms every person and living thing in the world.
The world is disordered and threatened with total destruction by its own blindness to the reality of LOVE. GOD IS LOVE!
The beyond supernatural heavenly Spirit kingdom of God is the rule of LOVE in the hearts and lives of mankind. The kingdom of LOVE is now at hand. Lay down everything else and reach out to God and take the kingdom of heaven, LOVE, into your being and be transformed into the LOVE of God.
Love never fails, and His kingdom never ends.
Ron McGatlin
www.openheaven.com
basileia@earthlink.net
---
We are all familiar with history, and the great contribution of pioneers (who pushed away from the status quo and safety of city life) to brave long distance travel in uncomfortable wagons, Indian attack, weather, and many other obstacles in search of a new land, life, and liberty. These pioneers made a way for a new territory and new life for many others – this country owes them a lot. History reveals early pioneers and settlers were a vital part of what we are as a nation today. These people had to make a decision – play it safe or 'go for it!' Father Abraham had to make this same decision as we do today.
Decision ALWAYS translates into energy. Energy appropriates ONLY when decision is final: Meaning, all necessities to accomplish the tasks come roaring ONLY when heart commitment is affirmed with action (works). "Faith without works is dead," an oft quoted scripture oft overlooked as to the depth of it's true meaning. Why? Many confuse grace with a feeling. The 'grace' teaching, as with many teachings moving through the Body of Christ, initiated in purity but later drew man's interpretation which perverted much truth, and in this case, stagnated many in the Body to virtual inactive status. Just as works without faith are dead works; so too is faith without effort. Grab this priceless nugget – it will change your life.
While grace is a necessity in accomplishing any God directed assignment, grace or lack of, is often interpreted by not enough human understanding, energy, money, desire, too much opposition, or any number of other interpretations the enemy provides as 'excuses' to avoid assignments. Faith to move mountains is negated by a grace message that says "If you don't feel it, don't try." This has held many captive for years. We are 'called' to be pioneers, sojourners, travelers, and ambassadors in this "foreign land," but instead many of us have been 'stay-at-home,' do-nothing, useless human beings, wasting life and the very purpose for being placed in the earth. We have remained captive by our false beliefs that IF this (assignment) was of God we would have energy, health, money, know-how, and even youth to accomplish the task at hand. What a lie, a lie Joshua nor Caleb bought into.
God's spirit is moving to and fro upon the earth looking for a people who will raise their hand and say "Put me in Coach, I'm willing!" A people who will not offer one excuse after another, who won't complain about what they don't have, but will simply charge ahead not knowing what they will face or how they will accomplish the task, but go on anyway! These are those who overcome, who have the crown of life placed upon their head, and who will stand as pillars in heaven. It remains always a matter of choice!
Which of these two are we? Are we Kingdom pioneers or stay-at-home Christians? Are we willing to raise our hand and say, "I'm willing Lord, put me in!" Choice matters today as never before in life – God will honor your decision either way, but He is calling us today folks: Choose today, life or death, blessing or cursing, but I say unto you 'choose life.' Are you sick and tired of accomplishing little, doing nothing of substance with an unfulfilled life? Are you ready to be filled full, to enjoy Tabernacles (the third third) to its fullness? Are you ready to venture beyond the Church Age into the Kingdom Age (appointed time)?The Holy Spirit is calling out today. Raise your hand and say to God, "The comfort zone I've chosen for myself is no longer comfortable; the pain of remaining the same is greater than the fear of change – put me in Coach!"
This is rich food – it will make you sick, or enrich your life in unimaginable ways. It is not for the feint of heart (Acts 14:22), but try it, you'll never ever regret it!
Clay Sikes
www.lighthouseprophecy.com
---
3. News Headlines
President Trump: 'Adoption is a Blessing for All Involved' Nov 7, 2018
President Trump Encourages Adoption: "It Signals Every Child, Born or Unborn, is Wanted and Loved" "I encourage all Americans to observe this month by helping children in need of a permanent home secure a more promising future with a forever family,…
Cuban Christians 'give back' as businesses grow Nov 7, 2018
Cuba (MNN) — "A rising tide lifts all boats." As discussed in this forum, the phrase possibly originated in New England and was used in a 1963 speech by U.S. President John F. Kennedy. Whatever its origins, the basic economic concept applies to modern-day Cuban…
Prayer Alert! Asia Bibi Still Trapped in Prison While Her Lawyer Flees to Netherland to Escape Death Threats Nov 7, 2018
Officials have agreed to bar Ms. Bibi from leaving Pakistan in order to end violent protests over the ruling. Campaigners blasted the deal as akin to signing her "death warrant." Michael Ireland : Nov 6, 2018 : ASSIST News (Pakistan)— [ASSISTNews.net] Asia…
Alabama Votes to Uphold "Rights of Unborn" in State Constitution Nov 7, 2018 "In a world after Roe, the voters will finally get to decide what abortion policy they support, and in this election, we saw people getting ready for the day in which Roe becomes a footnote in history." -Kristan Hawkins, President of Students for Life of…
Victory! West Virginia Votes to Declare State Constitution Has No "Right to Abortion": "Outrageous Abuse Ends Now Nov 7, 2018
"Over the years, West Virginia taxpayers have been forced to fund the destruction of more than 35,000 innocent unborn children—including late-term abortions—at a cost of nearly 10 million dollars. This outrageous abuse ends now." -Susan B. Anthony List…
Syrian refugees starting the trek home Nov 1, 2018
MENA (MNN) — At least 5,000 Syrian refugees living in Lebanon have voluntarily gone home since the start of August when five crossings opened between the two countries. There are still about 1.5 million refugees in Lebanon, but the slow trickle back to Syria has begun…
ALERT! Pakistani Christians Call for Prayer as Violence Breaks Out after Asia Bibi Acquittal Oct 31, 2018
"Be watchful, vigilant and calm. God be with us all. To Him be all the glory." -Open Doors statement Christine Cape : Oct 31, 2018 : OpenDoorsUSA.org via Christian Newswire (Pakistan)— [OpenDoorsUSA.org] Christians on the ground in Pakistan tell Open Doors…
Brazil Elects a Strong Pro-Life President, Breaking Decades of Leftist Rule Oct 29, 2018
Mr. Bolsonaro has pledged to stop the advance of the Culture of Death in Brazil, which has always been a top priority among the globalist elite. This would mean a severe blow to those who have been working for a generation to undermine the roots of the Christian…
How Christians in Brazil Helped Elect New President Bolsonaro Oct 31, 2018
Bolsonaro ran on promises to clean up Brazil and bring back traditional values. He told his supporters that "it's a promise to God." Steve Warren : Oct 30, 2018 : CBN News (Brazil)—[CBN News] Brazil has elected far-right Congressman Jair Bolsonaro as…
Franklin Graham Speaks Out on Clergy Who Bless Abortion Clinics: "Such Evil" Oct 30, 2018
"The Word of God says, 'Woe unto them that call evil good, and good evil; that put darkness for light, and light for darkness…' (Isaiah 5:20). My prayer is that young mothers will realize the truth and look at other alternatives that do not…
Notre-Dame Students Request University-Wide Pornography Filter Saying It's "Catastrophic to Relationships" Oct 30, 2018
Porn, the group says, is not only morally reprehensible and relationally devastating, but it contributes to a plethora of other sexually dark activities, namely "child sexual abuse, divorce, male fertility problems, sexual assault and the acceptance,…
57% of Millennials Say Abortion Is a Sin Oct 29, 2018
"What Millennials believe about theology will have a profound impact on the future of America." -Dr. Stephan Nichols Deborah Finnamore : Oct 29, 2018 : Christiannewswire.com (Orlando, FL)— [Christiannewswire.com] Surprising findings about the beliefs of…
'He's My Hero': Alabama Dad Kills Gunman in McDonald's Shootout Oct 29, 2018
"…I can only imagine how it would've went if he wasn't armed. We might not be here having this interview." -Markus Washington told WBRC Carly Hoilman : Oct 29, 2018 : Faithwire.com [Faithwire.com] An Alabama dad is being hailed a hero…