Free Download – Kingdom/Apostolic Books, Articles & Audio/Video
By: Ron McGatlin – Wolfgang Simson -David Orton – Wade E Taylor – George H Warnock – and Others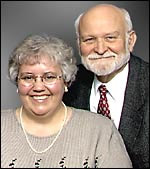 Kingdom Growth Guides
(Maturing in the gospel of the kingdom)
The 52 Kingdom Growth Guides are based on and updated from the books Overcoming Life On A Small Planet and The Seventh Millennium, They are focused on the current transition from religion to relationship and are useful for individual and small group transformation. (294 pages)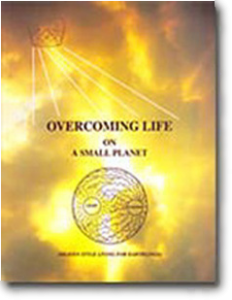 Overcoming Life On A Small Planet
(Heaven Style Living For Earthlings)
A lot of scripture about the kingdom of heaven, kingdom of God takes on a whole new practical reality of meaning in down to earth illustrated easy to understand language.This book is a good tool for helping to teach kingdom principles in a profound, simple and practical way. (149 pages, 8 1/2 X ll in.)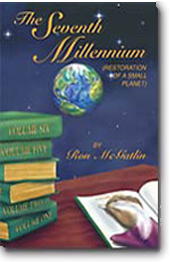 The Seventh Millennium
(Restoration Of A Small Planet)
This book is potent in revealing the gospel of the kingdom and presenting kingdom alternatives to some previously held church doctrinal errors. It builds upon the foundation of kingdom understanding in Overcoming Life On A Small Planet. (207 pages)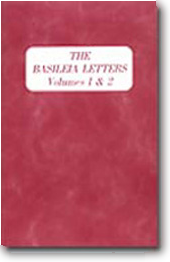 The Basileia Letters Volumes 1&2
This book is a compilation of practical kingdom teaching letters originally sent to thousands by email from the years 1997 to 2000. Practical issues such as money, sex, business, competition, the changing church, holiness, family, revival are dealt with in light of the kingdom. (330 pages)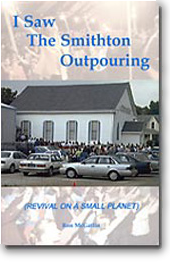 I Saw The Smithton Outpouring
(Revival On A Small Planet)
This is a first hand account of a powerful spiritual outpouring in a tiny Missouri farm town. Among corn fields in a town of 532 people with no gas station and not even a coke machine the fire of God fell in 1995. In 3 1/2 years over 250,000 attended the outpouring from all 50 states and over 60 foreign countries to experience the miraculous works of God. (168 pages)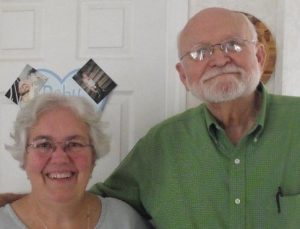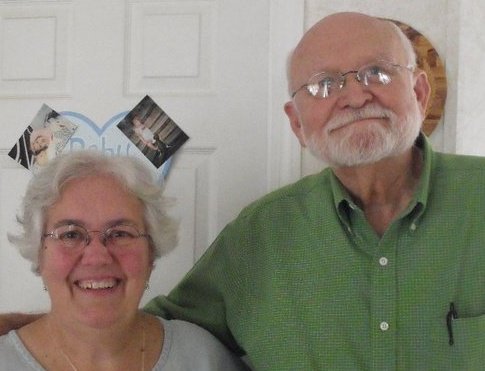 END OF THIS AGE
This is an encouraging prophetic eye-opening spiritual account of the intervention of God bringing the current transition and transformation of the church and the world from the church system age to the kingdom of God reality age, from the Pentecostal era to the Tabernacle era of the glory of God within and among His people.   (68 pages)
NEWER BOOKS by RON McGATLIN
A Modern-Day Parable
Free Download
Jesus spoke deep truths of the kingdom in simple stories about natural things with profound spiritual meaning. The people with "ears to hear" heard deep Spirit truth and revelation from His simple stories. This 35 page book, written in 2015, is a prophetic allegory that brings clear enlightenment about the events of today, how we have come to this place, and where things are going from here. A story of truth about the people of THE MOUNTAIN OF GOD.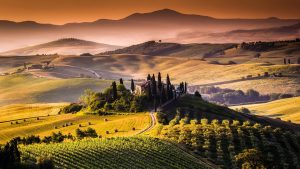 Kingdom Business Transformation
Free Download
God's Purpose for Business – In the kingdom God's ultimate purpose for business is fundamentally the same as His purpose for ministry. Both are designed by God to provide and care for the people the planet and all that is on it. God has a perfect order for doing the business of our lives that is the most successful way of doing business. It is very different from the Babylonian style of business that we have inherited from the past.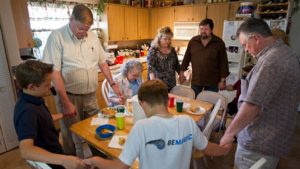 KINGDOM BASICS – God's Kingdom Tribal Lifestyle
Free Download
The finished work of Jesus is progressively being formed in God's called-out people and will eventually flow into the entire world. We are currently in a season of much revelation coming forth from God in preparation for functioning in the new world governed by the kingdom of heaven. The kingdom of God is a heavenly spiritual reality on earth. It is higher and more powerful in every way than the natural reality that was created by and is sustained by the spiritual kingdom from heaven.
---

Ron's Videos
ALL RON'S VIDEOS

View Index of All Ron's Videos
---
Video Series
GOD'S BIG STORY OF KINGDOM AND YOU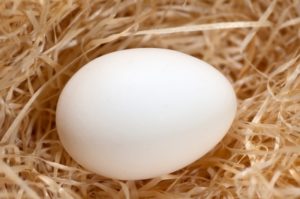 Video 01
The Seed and the Egg
Corresponding Article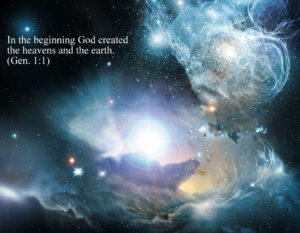 Video 02
God's Master Plan
Corresponding Article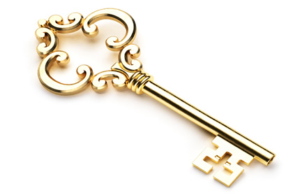 Video 03
Love: the Master Key to the Kingdom
Corresponding Article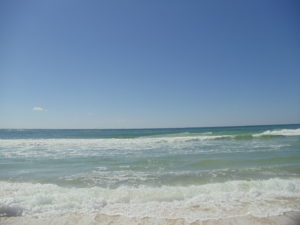 Video 04
Love Never Fails and His Kingdom Never Ends
Corresponding Article
Video 05
Hidden Mysteries of Life – Part 1
Corresponding Article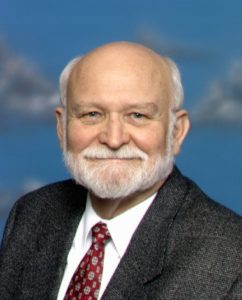 Video 06
Hidden Mysteries of Life – Part 2
Corresponding Article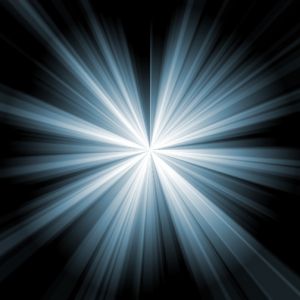 Video 07
MYSTERY REVEALED Part 1
Corresponding Article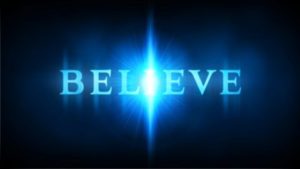 Video 08
MYSTERIES REVEALED – Part 2
Corresponding Article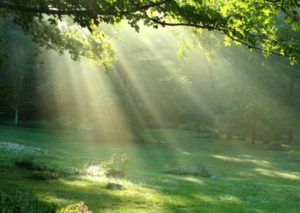 Video 10
Awakening to Great Change in Our World
Corresponding Article, Spirit Awakening NOW!
Books by Henry J. Falcone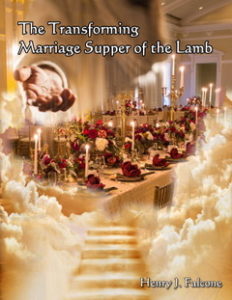 THE TRANSFORMING MARRIAGE SUPPER OF THE LAMB – By Henry J. Falcon

In this book Henry Falcone has written a timely word regarding the times of this moment in history fit into the rich biblical context of the end time moves of God. It is written from the Spirit by prophetic revelation of the written word of God. This book is not written by intellectual interpretation but by Holy Spirit revelation. Therefore, it will be understood by the Spirit and may disturb some previous intellectual interpretations of the written word.
---

KINGDOM PASSPORT
Immediate immigration available.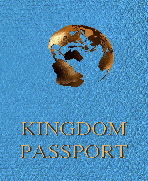 Download your free copy
Hier kannst Du die Sprachversion Deiner Wahl herunterladen
---
VIDEOS, BOOKS & ARTICLES by Wolfgang Simson

Starfish Vision by Wolfgang Simson
It's Reformation Time! God is bringing His house in order to see his purposes fulfilled.

Free VIDEO Series – Starfish Video Class (Highly Recommended)
Free Download The Starfish Vision PDF File
Right click on the link and then click on "Save target as…"
"THE STARFISH VISION" is a PDF file containing a free booklet by Wolfgang Simson outlining this present revolutionary Kingdomization initiative of God, including the recent apostolic and prophetic move of God that will not only see regional/city churches established in every garden of God and house churches spawned into every neighborhood on the planet, but a return to Kingdom economics and the subsequent release of something God has had to withhold for a very long time. His blessings.
The City Church – Has God introduced a new chapter in church history? Imagine Christians meeting in your area or city again in two places, just like in New Testament days

Fifteen Theses towards a Re-Incarnation of Church God is changing the Church, and that, in turn, will change the world. Millions of Christians around the world are aware of an imminent reformation of global proportions. They say, in effect: "Church as we know it is preventing Church as God wants it." A growing number of them are surprisingly hearing God say the very same things. There is a collective new awareness of age-old revelations, a corporate spiritual echo. In the following "15 Theses"
Houses That Change The World – This 300 page book published in 1998 is a significant contribution if not a major foundational piece of the current reformation and the return of the house churches.
BOOKS BY OTHER AUTHORS
The Walk of the Spirit, The Walk of Power Book
Author: Dave Roberson

This book is all you want to know about
the Baptism of the Holy Spirit and speaking in tongues, from the Bible and from real life supernatural
experience walking in the Spirit.

Thy Kingdom Come Here and Now = Author: Santos Garcia, Jr.
---
PAYPAL Gifts: Send to Ron McGatlin basileia@earthlink.net

In order to limit governmental involvement, we chose not to incorporate as a 501c3.
Therefore, gifts to OpenHeaven.com or Ron McGatlin may not be tax deductible.
Thank you for your gifts and prayerful support.
Ron & Barbara McGatlin
OpenHeaven.com
BOOKS by George H. Warnock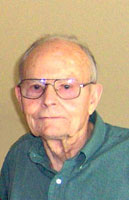 Crowned With Oil
Evening And Morning
The Feast Of Tabernacles
"Feed My Sheep"
From Tent To Temple
The Hyssop That Springeth Out Of The Wall
Seven Lamps Of Fire
Who Are You?
Beauty For Ashes Series
Part I - The Family Of God
Part II - A Way Through The Wilderness
Part III - Journey of the Bride
Part IV - Chain Reaction In Realms Of The Spirit
Part V - The Garden Of God
BOOKS BY H.A. BAKER
These two books by H. A. Baker are both treasures.
Vision Beyond the Veil in particular is a classic and a must-read—especially Ch. 1 & 7!
The autobiography is harder to find and much longer but well worth the time.
In these final years or days of America-as-we-have-known-it, these focus one's attention on eternal realities in a way rarely matched. Each is definitely motivational in a practical sense and a deathblow to the lie of cessationism.
Visions Beyond the Veil H.A. Baker