Kingdom Springing Forth
Kingdom of God Spring on Earth as it is In Heaven

Garden of Eden Restored from Heaven
On Earth As It Is In Heaven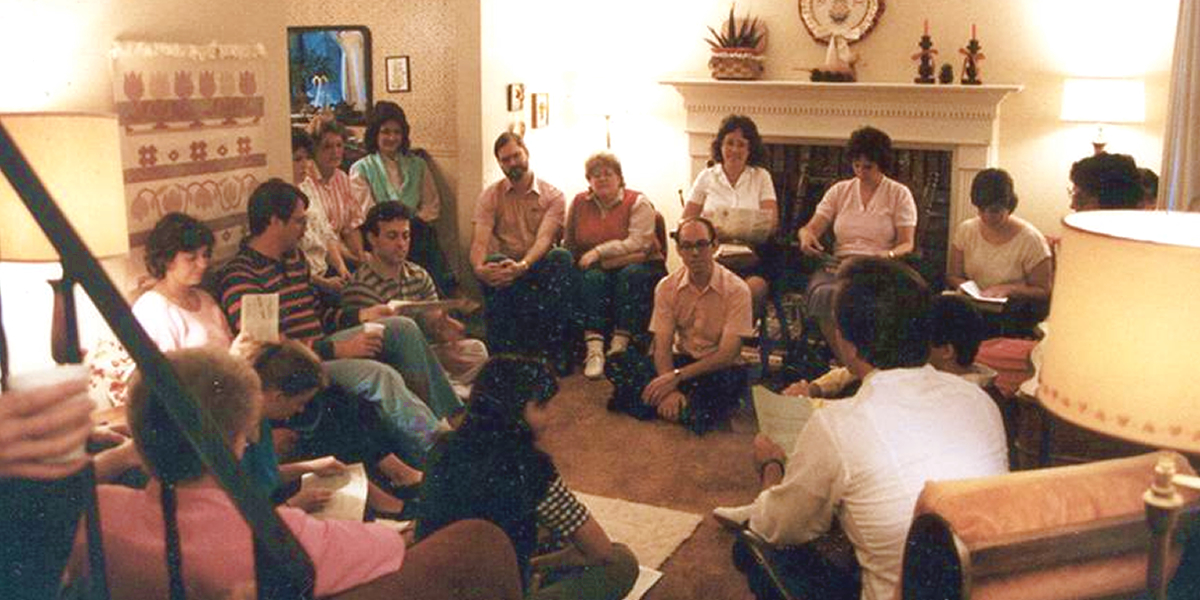 In The Home and The Worship Gathering

Worshiping in His Presence Changes Us
Kingdom Glory
A New Morning of His Glory is Dawning

CfaN Christ for all Nations – https://cfan.org/
Ministry of Reinhard Bonnke and Daniel Kolenda
.
Kingdom Transformation – From Religion To Relationship

In God's presence we are changed by His love.
To them God willed to make known what are the riches of the glory of this mystery among the Gentiles: which is Christ in you, the hope of glory. (Colossians  1:27).
But seek first the kingdom of God and His righteousness, and all these things shall be added to you. (Matthew 6:33).

For the kingdom of God is not eating and drinking, but righteousness and peace and joy in the Holy Spirit. (Romans 14:17).
OpenHeaven.com
Digest
A weekly email free publication of News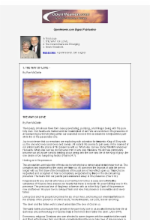 & Views of what God is doing worldwide and Kingdom Prophetic Articles written and selected to give you the heart of what God is doing and saying.
Subscribe to
OpenHeaven.com Digest
Click Here
RECENT KINGDOM PROPHETIC ARTICLES
By Ron McGatlin and OTHERS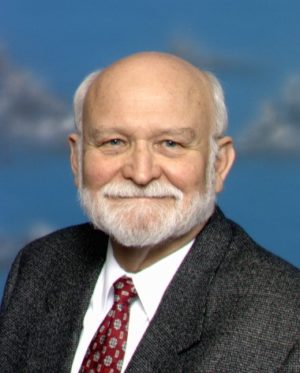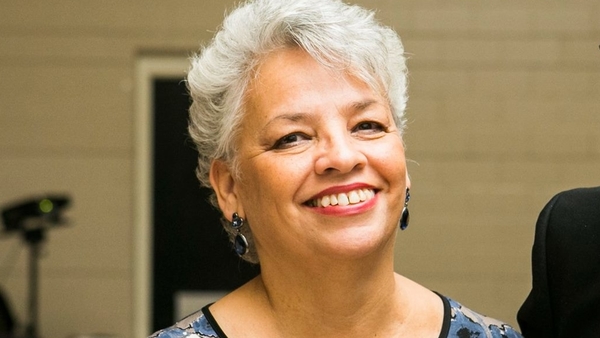 In January of 2020, during a time of worship, I received a vision of myself standing in a boat in the middle of the ocean, with my hands raised in joyous worship in the middle of a great storm. I then heard the words to the song Raise a Hallelujah: "I'm gonna sing, in the middle of the storm…" (Raise a Hallelujah by Jonathan and Melissa Helser). The Lord then spoke to me and said that this was to be my posture for 2020.
read more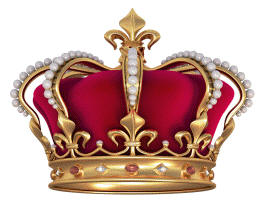 THE RULE OF SPIRIT GOD IN MANKIND BY CHRIST JESUS THROUGH THE HOLY SPIRIT IS THE KINGDOM OF GOD ON EARTH.
read more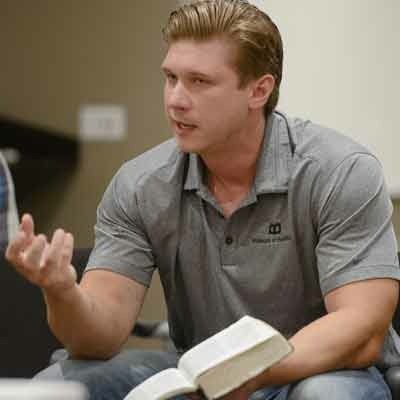 https://youtu.be/NG9C4pDW78k https://youtu.be/kmPeQ6Yms3k For much more of the reality of the kingdom of God, Please take advantage of the free provisions in the Books & Videos tab on OpenHeaven.com 
read more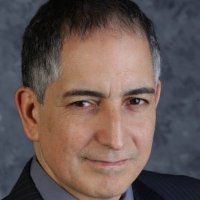 https://youtu.be/MaEtjSqrSRI This is one of the most precise and accurately scriptural overview presentations of the real kingdom of God that I have every viewed. If you desire some clarification of the biblical reality of the kingdom of God in your life and the world...
read more
*Kingdom Growth Guides - *Overcoming Life On A Small Planet - *The Seventh Millennium - *The Basileia Letters Volumes 1&2 - *I Saw The Smithton Outpouring - *End of This Age - *A Modern-Day Parable - *Kingdom Business Transformation - *Kingdom Basics, God's...
read more
Jesus began His ministry with these words: "…The time is fulfilled, and the kingdom of God is at hand: repent you, and believe the Gospel." Mark 1:15 His next words were to two fishermen, while they were working at their trade. "And Jesus said to them, Come you after...
read more
Can there be a truly spiritual organic church with Christ Jesus as Head in the framework of Apostolic Networks? To answer this we will need a cohesive understanding of the definition of the terms. Words mean different things to different people, and in this time of...
read more
In the 90's, I spent over a year alone in my log cabin in the piney woods area of East Texas. The Lord was with me in a very personal way and was my only constant companion. About sunrise most mornings I walked the short distance from my cabin to what I called my...
read more
The goal of the ministry of the church. The primary goal is not a bigger group, more activities or better services, it is not even benevolent acts, nor greater prosperity, and not even more and better evangelism, neither is it healing or emotional healing and...
read more
The greatest and most glorious expression of church is the soon coming Bride of Christ, New Jerusalem, kingdom age church. The major shift from the "church or man emphasis age church" to the "kingdom or God emphasis age church" is perhaps the most exciting event since...
read more
"Your kingdom come. Your will be done on earth as it is in heaven." Mtt 6:10 The Scriptures promise a golden era of human history. An era when the kingdom comes to earth - when all men will live in peace and justice. Despite the marring of sin, man (male and female),...
read more
We have entered the time of transition to the kingdom of God. God is sending forth His sons empowered from heaven to establish His kingdom on earth as it is in heaven. Many are having supernatural encounters with God today! - Encounters for empowerment to establish...
read more
[EDITOR'S NOTE: Early Friday morning, gunmen attacked the offices of two main Sunni parties in Baghdad. No one was hurt in the attack, which comes amid continuing tensions over the formation of Iraq's new government.
Iraq (MNN) — Chaos engulfed the new parliament of Iraq on January 9. A Shia faction of the government rejects the results of last year's election. During the session, they claimed they had the seats to pick the next prime minister. Shouting and even fistfights broke out.
read more
raq (MNN) — Years after the defeat of ISIS in Iraq, many Iraqi Christians remain in limbo. ISIS forced them to leave their homes because of their faith. Todd Nettleton with The Voice of the Martyrs USA says ISIS gave them the choice. 'Become a Muslim, and you can be part of us. You can keep your house and you can stay here. They didn't do that. They said, 'No, I am a Christian.'"
christians,
fighting,,
iraq,
ISIS,
persecution,
refugees,
the voice of the martyrs usa,
,
war,
read more
But God continues working in Lebanon despite political turmoil. Heart for Lebanon has seen so many people show an interest in the story of Jesus. Melki says, "We see people in the hundreds coming to participate in our weekly Bible studies. Our church communities are packed full of Kurds,
read more
Recent violence in the eastern Democratic Republic of the Congo (DRC) escalated to the point that Mission Aviation Fellowship (MAF) had to move their base. Tribal violence is nothing new in the DRC. But with the growing boldness of militia groups and the ISIS-affiliated Allied Democratic Forces, massacres and human rights abuses have increased at an alarming rate.
read more
Kazakhstan (MNN) — Russian-backed security forces arrived in Kazakhstan Thursday to quell massive riots. Protestors burned government buildings and even stormed the busiest airport in the Central Asian country.
read more
As Omicron surges among the vaccinated and unvaccinated alike, the prestigious Mayo Clinic has taken the extreme step of firing 700 unvaccinated employees. Even though vaccines haven't been proven to stop the spread of Omicron, the targeting of unvaccinated employees continues.
read more
USA Swimming official Cynthia Millen has resigned in protest over the participation of transgender swimmer Lia Thomas in women's competitions, saying in the resignation letter she can't back a sport that allows "biological men to compete against women." The resignation letter to USA Swimming indicates that Millen, who has been involved in the sport for some 30 years, resigned on Dec. 17.
read more
December 16, 2021By Maureen McQuillan —
Maureen McQuillan
In the second year of marriage I was expecting our first child and so sick every morning. I had to travel into the city to my workplace daily and, sadly, no man would kindly offer me a seat on the crowded bus, and I had to fight against being sick over someone. I wasn't a happy very young mum-to-be!
read more
As you celebrate Christmas Eve with your family tonight, pray for those who desperately need the hope and encouragement of Christ. Ron Hutchcraft Ministries holds a Winter Break Conference for the On Eagles Wings team starting Monday. "There are a lot of conferences and youth retreats," founder Ron Hutchcraft says. "I've never known one more important than our Winter Break Conference because of the battles these young men and women fight for their faith."
read more
This is the final RLPB for 2021. It includes (1) a reflection on the relationship between faith and hope; (2) a 130-word item for use in bulletins or prayers; (3) updates on Ethiopia (the TPLF retreats to Tigray), Haiti (all hostages safe and free) and Indonesia (a new blasphemy case). The RLPB will return on 26 January with the January 2022 Update.
Thank you for your continued faithfulness. FAITH: THE SECRET OF POSITIVE, ENDURING, HOPE-FUELLED PRAYER.
read more