Kingdom Springing Forth
Kingdom of God Spring on Earth as it is In Heaven

Garden of Eden Restored from Heaven
On Earth As It Is In Heaven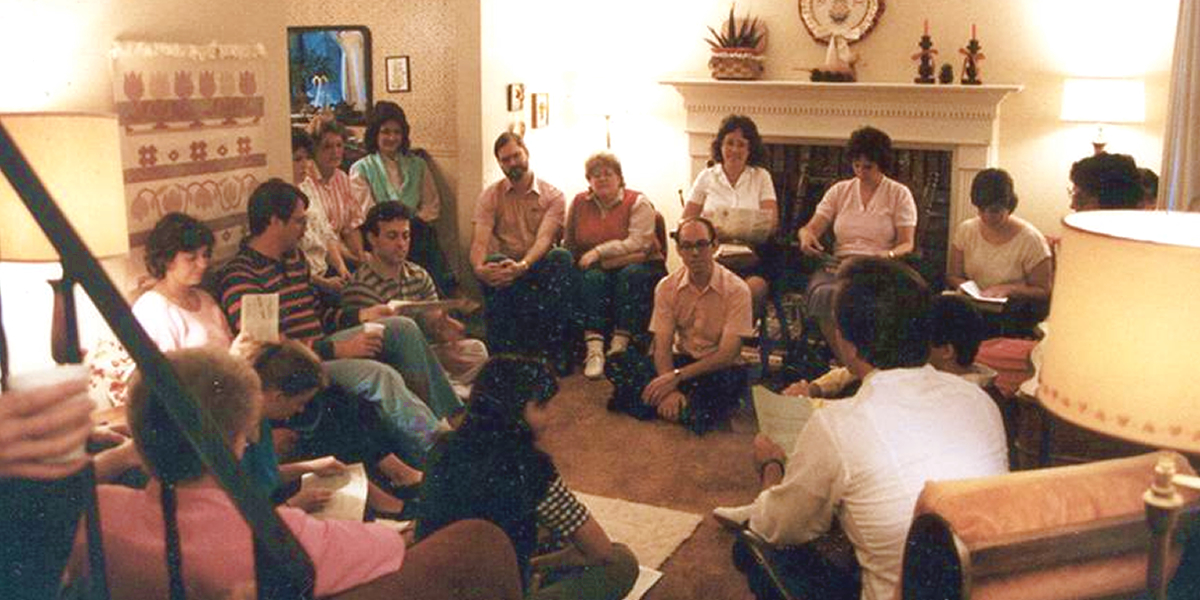 In The Home and The Worship Gathering

Worshiping in His Presence Changes Us
Kingdom Glory
A New Morning of His Glory is Dawning

CfaN Christ for all Nations – https://cfan.org/
Ministry of Reinhard Bonnke and Daniel Kolenda
Kingdom Transformation – From Religion To Relationship

In God's presence we are changed by His love.
Perhaps the greatest shift since the first century is the current transformation of the church from a focus on religious form and rituals to an intimate love relationship with God in Christ Jesus by the Holy Spirit. We are being changed by the Spirit of Christ within us and among us.
The followers of Jesus Christ, Yeshua Messiah are receiving a fresh "kingdom of God focus" – experiencing the kingdom of God personally and corporately, in the home, the market place, and the city.

To them God willed to make known what are the riches of the glory of this mystery among the Gentiles: which is Christ in you, the hope of glory. (Col 1:27).
But seek first the kingdom of God and His righteousness, and all these things shall be added to you. (Matthew 6:33).

For the kingdom of God is not eating and drinking, but righteousness and peace and joy in the Holy Spirit. (Rom 14:17).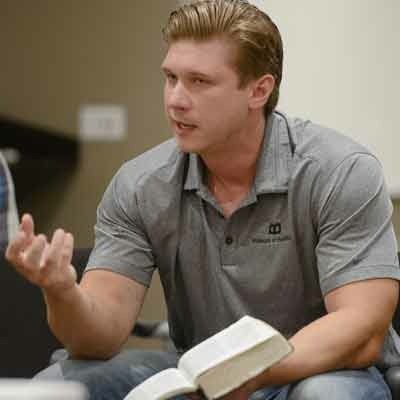 https://youtu.be/NG9C4pDW78k   https://youtu.be/kmPeQ6Yms3k For much more of the reality of the kingdom of God, Please take advantage of the free provisions in the Books & Videos tab on...
read more
OpenHeaven.com
Digest
A weekly email free publication of News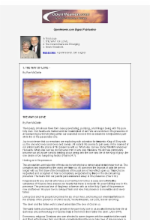 & Views of what God is doing worldwide and Kingdom Prophetic Articles written and selected to give you the heart of what God is doing and saying.
Subscribe to
OpenHeaven.com Digest
Click Here
RECENT KINGDOM PROPHETIC ARTICLES
By Ron McGatlin and OTHERS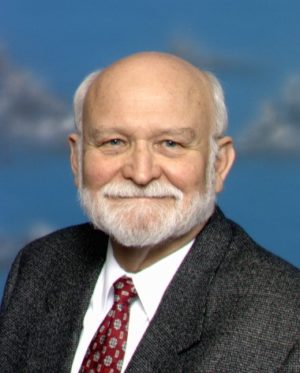 Chaos 2017 to Order 2018 By Clay Sikes For many 2017 was a difficult year, as many in the Body of Christ wondered, wandered, and finally died (to self). No amount of effort, energy, or screaming seemed to help; yet through the chaos emerged a deep inner peace and...
read more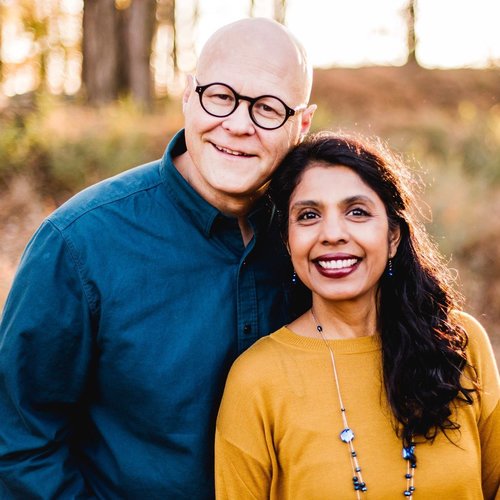 The Greatest Awakening by Scott MacLeod It was about five days before the last presidential election of 2004 when we were given the most extraordinary opportunity to go into the Washington Cathedral to worship and pray. For two nights we were given free run of this...
read more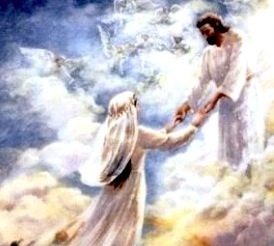 A wonderful thing is now taking place in our world. There is a fresh new worldwide virgin Bride of Christ that is undefiled by the hands of man. There is a Holy Spirit-connected and God-empowered Body of pure-hearted believers being formed by the Spirit. God is adding...
read more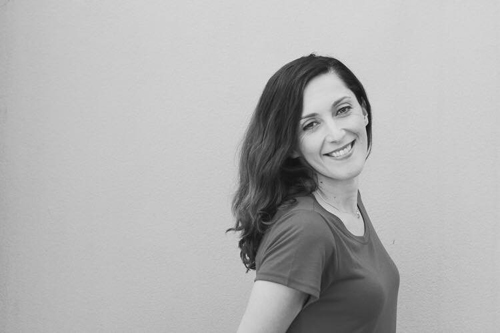 I keep hearing in my spirit, 'A BABY BOOM is COMING! A BABY BOOM is COMING! A BABY BOOM is COMING!' As I sat down to write this word, I saw a vision in my spirit that I was standing at the edge of the ocean.
read more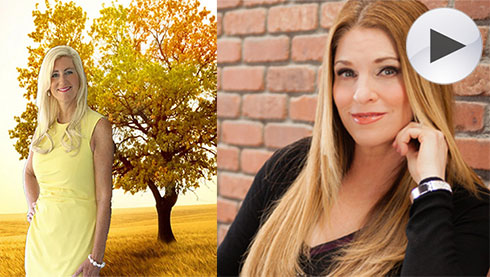 https://youtu.be/qS1xm_zO7vk   The Holy Spirit and His dunamis power that resides in us to heal the soul and encourage breakthrough everyday... By Candice Smithyman and Katie Souza... Watch It Now "Being Led into Freedom with Holy Spirit Power"...
read more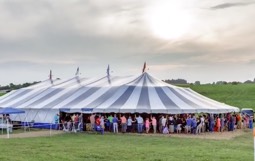 'It's All God': Tennessee Tent Revival in Its 3rd Month as More and More People Come to Christ - "That's our prayer that revival would just spread across America ... No matter what you've done, Jesus loves you, and that's the message for this day and this hour that...
read more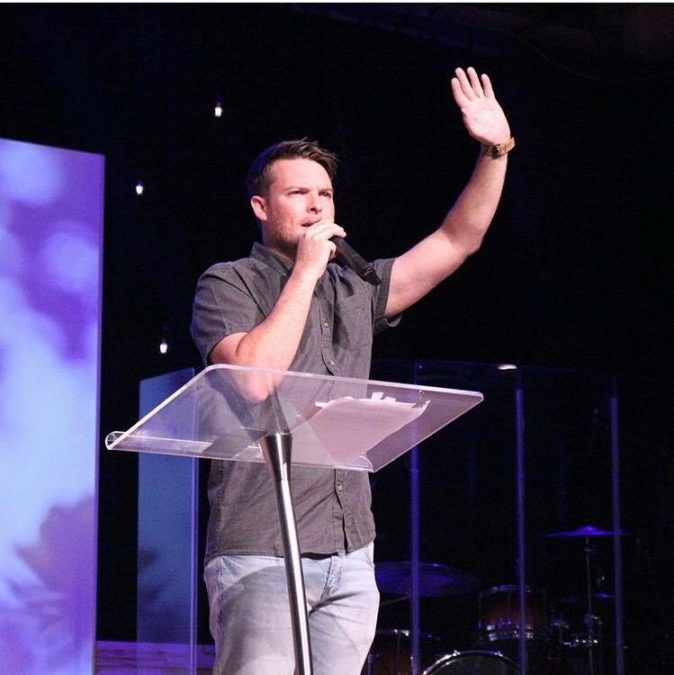 Have you ever had a dream that was more than just a dream? A dream that not only gave you insight but seemed to mark you deeply and change your trajectory? A month ago I had such a dream that I haven't been able to shake since. As I have been processing it with the...
read more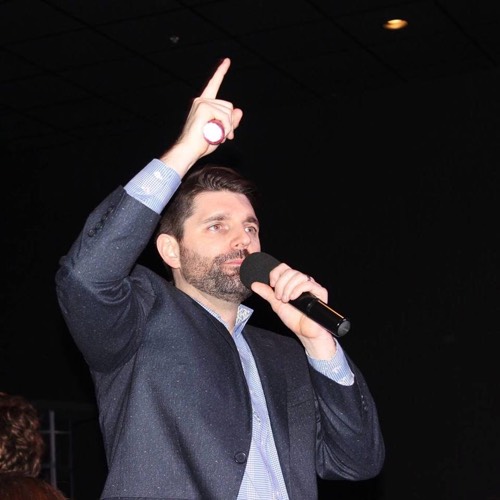 https://www.facebook.com/charlie.shamp/videos/10209091912373942/ Tonight while in prayer I heard the Lord say, "Get ready for my Deborah will arise and take her place!" By Charlie...
read more
 INTERNATIONAL COMMUNITY IGNORES GENOCIDE OF CHRISTIANS IN NIGERIA - 238 more Christians were killed and churches desecrated by Muslims last week in the west African nation. Ask the Lord to intervene in the lives of these people. Pray that the bloodshed will cease and...
read more
By Ben and Kiesha Jones July 14, 2018 Stories We could see the Hand of God on the miraculous 'Great Escape' of the 'Wild Boar' youth football team, but now it has been confirmed by missionaries serving in Thailand. The unknown and extraordinary details of the miracle...
read more
Network of 800 pastors representing 2 million African-Americans call for censure of Maxine Waters to end incivility and the attacks on supporters of President Trump and his policies.
read more
"I hope you can give blood, because someone giving blood is what saved my life." -Pastor Robert Morris Emily Jones : Jul 13, 2018 : CBN News EDITOR'S NOTE: I try to donate blood in my community at least several times a year, if not more regularly. It's not only a...
read more
"I'm post-abortive myself and I can tell you, there is nothing about abortion that resembles health care. Planned Parenthood told me the abortion would hurt about as much as having a tooth pulled, which was untrue. What they didn't tell me was that the pain would last...
read more
"Great Bursts of Spontaneous Joy, Praises and Dancing to the Lord" after a Rare Reversal: Sudan Returns Church Building Closed Four Years Ago. "At last Khartoum Christian Center is returned back to the Church by the authorities. Christians are working tirelessly to...
read more
Praise Reports The miracles of Thailand's cave rescue Voodoo nurse guilty of sex trafficking Europe Brussels: Trump's visit NATO focusses on Afghanistan British Isles and Ireland For the nation and all in authority Trump's visit causes huge police operation Brexit...
read more
China (MNN) — The Chinese Church is growing at tremendous speeds, and China Partner's Erik Burklin is on the front lines to watch it happen. People are coming to Christ, Bibles are being printed by the millions, churches are being built in every province, and pastors...
read more
At the end of the operation, after the final rescue, screaming erupted "because the main pumps failed and the water started rising." Will Maule : Jul 12, 2018 : Faithwire.com (Thailand)— [Faithwire.com] Some absolutely heart-thumping footage has been released of the...
read more
Cuba (MNN) – In Cuba, people are coming to Christ after witnessing the faith of their neighbors and family members. Helen Williams of World Missionary Press says that they've "… been providing Scripture booklets into Cuba for many years and we have distributors there...
read more