Kingdom Springing Forth
Kingdom of God Spring on Earth as it is In Heaven

Garden of Eden Restored from Heaven
On Earth As It Is In Heaven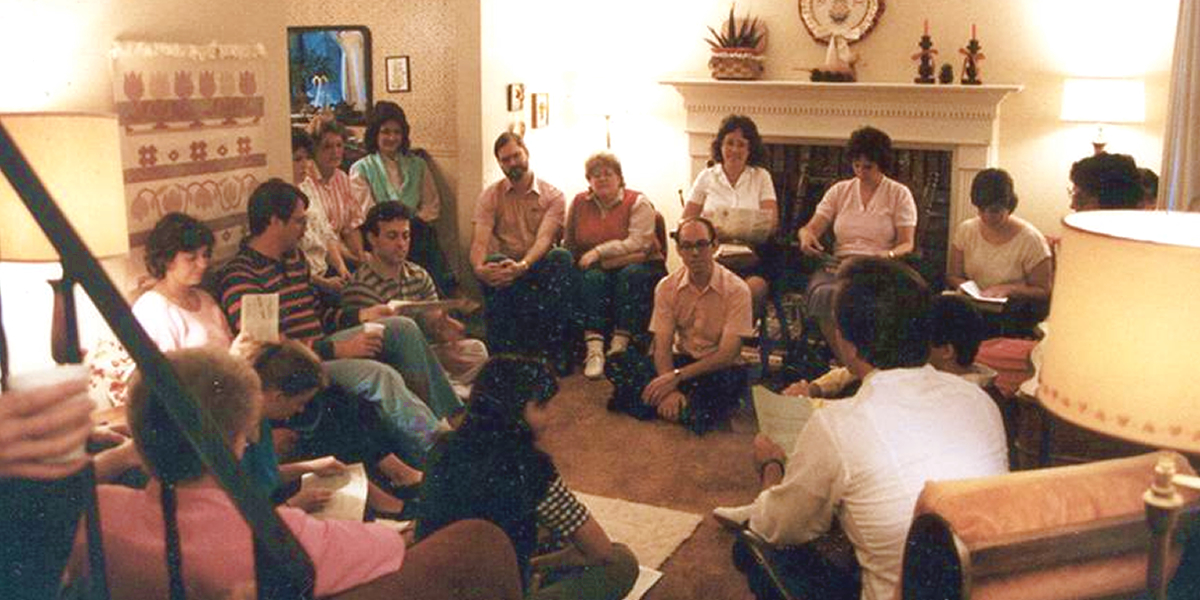 In The Home and The Worship Gathering

Worshiping in His Presence Changes Us
Kingdom Glory
A New Morning of His Glory is Dawning

CfaN Christ for all Nations – https://cfan.org/
Ministry of Reinhard Bonnke and Daniel Kolenda
.
Kingdom Transformation – From Religion To Relationship

In God's presence we are changed by His love.
To them God willed to make known what are the riches of the glory of this mystery among the Gentiles: which is Christ in you, the hope of glory. (Colossians  1:27).
But seek first the kingdom of God and His righteousness, and all these things shall be added to you. (Matthew 6:33).

For the kingdom of God is not eating and drinking, but righteousness and peace and joy in the Holy Spirit. (Romans 14:17).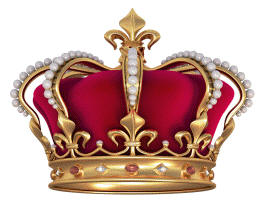 THE RULE OF SPIRIT GOD IN MANKIND BY CHRIST JESUS THROUGH THE HOLY SPIRIT IS THE KINGDOM OF GOD ON EARTH.
read more
OpenHeaven.com
Digest
A weekly email free publication of News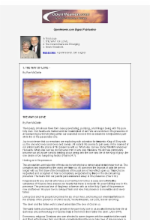 & Views of what God is doing worldwide and Kingdom Prophetic Articles written and selected to give you the heart of what God is doing and saying.
Subscribe to
OpenHeaven.com Digest
Click Here
RECENT KINGDOM PROPHETIC ARTICLES
By Ron McGatlin and OTHERS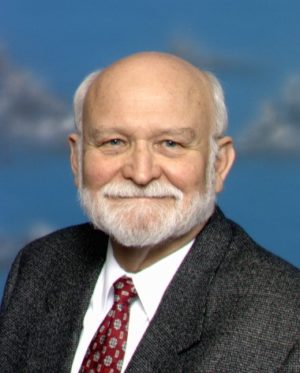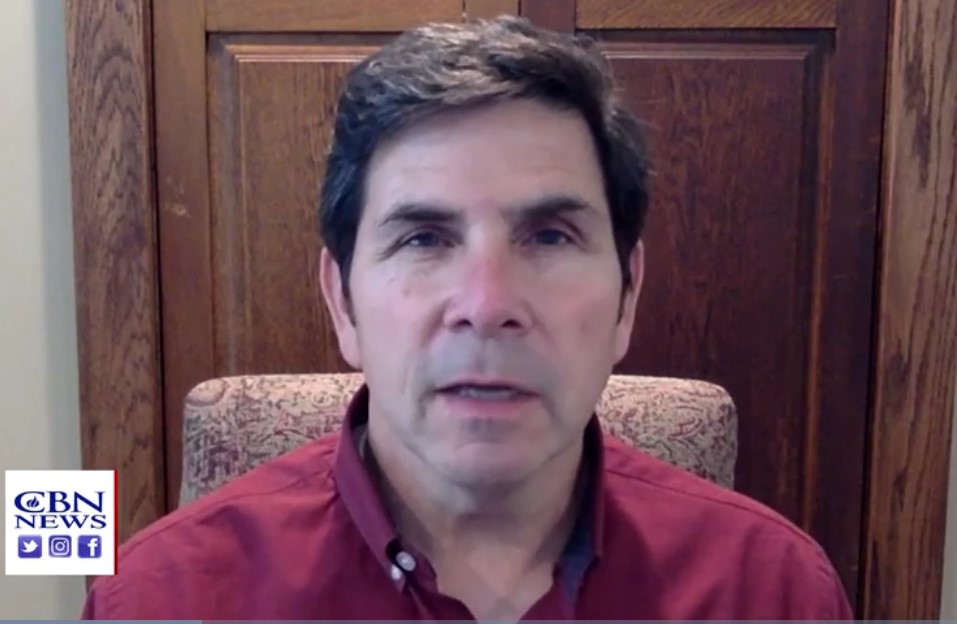 "I'm absolutely concerned that we're watching a coup attempt in process," McFarland stated.  "I honestly believe that we are in a state of war.   And there are people who want the U.S. Constitution to fall, all our civil liberties given by God to be gone.  And so I will say this: that I believe we are in the most tenuous position our country has ever faced since the American Revolution."
read more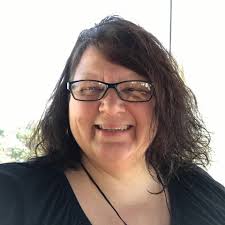 Love is coming to cast out all fear! We can't imagine living without fear for its so much apart of us, but the Lord said, Love is Coming! Not a human love that tolerates sin, but a perfect love that is going to cast out all fear (1 John 4:18). We have never known this kind of love consistently, but we have experienced it at moments. Love is coming to set the nations free from the fear that makes us suspicious of "peace deals", "prosperity" and "covenant relationships".
read more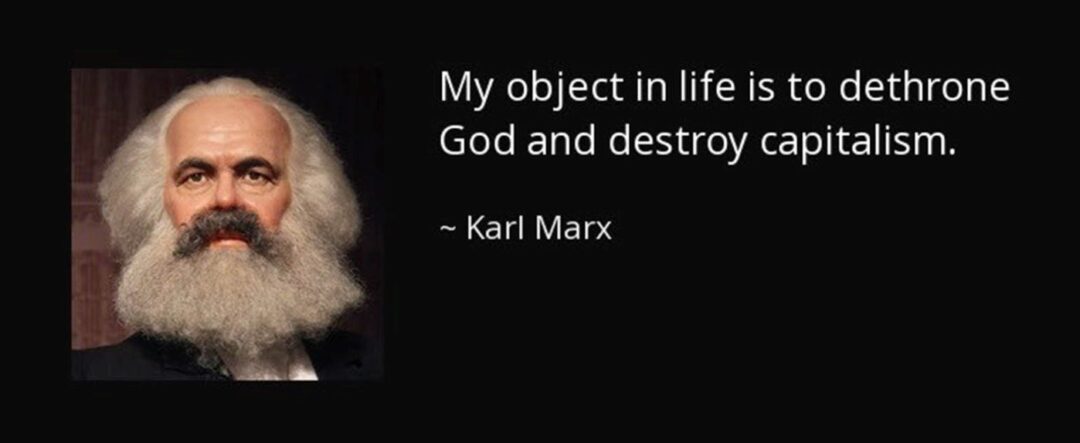 Atheism can never just 'coexist' with Christianity. It is working to eradicate Christianity. The Democrat Party has embraced atheism, and has gone so far as to call it its biggest base.
read more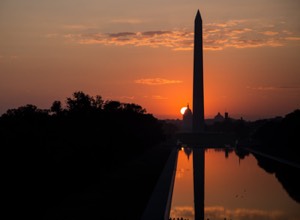 A Prophetic Biblical Assembly to Take Place at the National Mall
"We believe that as we follow what God has set forth and required for revival, He will answer us." -Jonathan Cahn
read more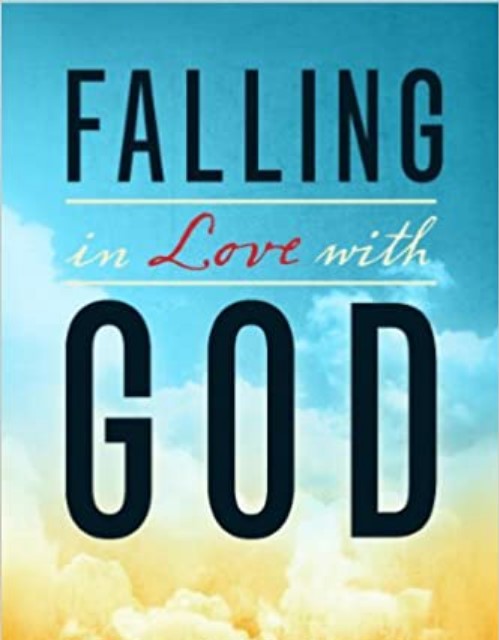 IS THERE ANYTHING THAT CAN CAUSE THIS GENERATION TO FALL IN LOVE WITH GOD?
read more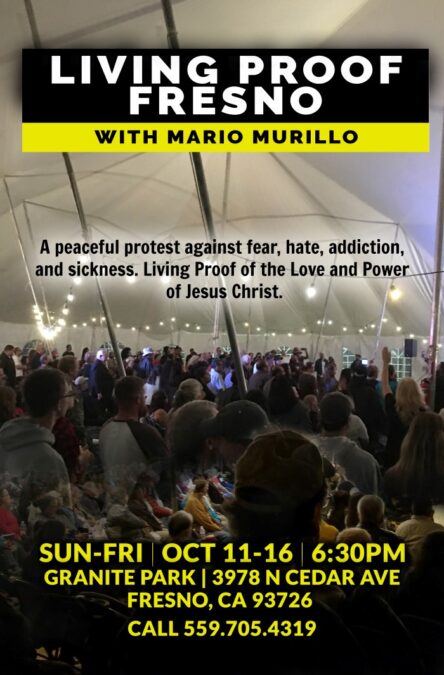 Our expectancy for this tent crusade like crackling electricity! We have never felt expectancy like we do right now. These verses perfectly describe what it will be like, what will happen under our tent: Isaiah 61: 1 "The Spirit of the Lord God is upon Me, Because the Lord has anointed Me To preach good tidings to the poor; He has sent Me to heal the brokenhearted, To proclaim liberty to the captives, And the opening of the prison to those who are bound; 2 To proclaim the acceptable year of the Lord, And the day of vengeance of our God; To comfort all who mourn…"
read more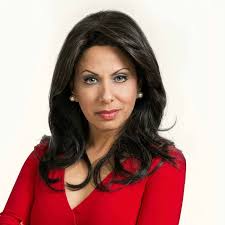 Bridgett Gabriel Video inspiring September 11 One Nation America united
read more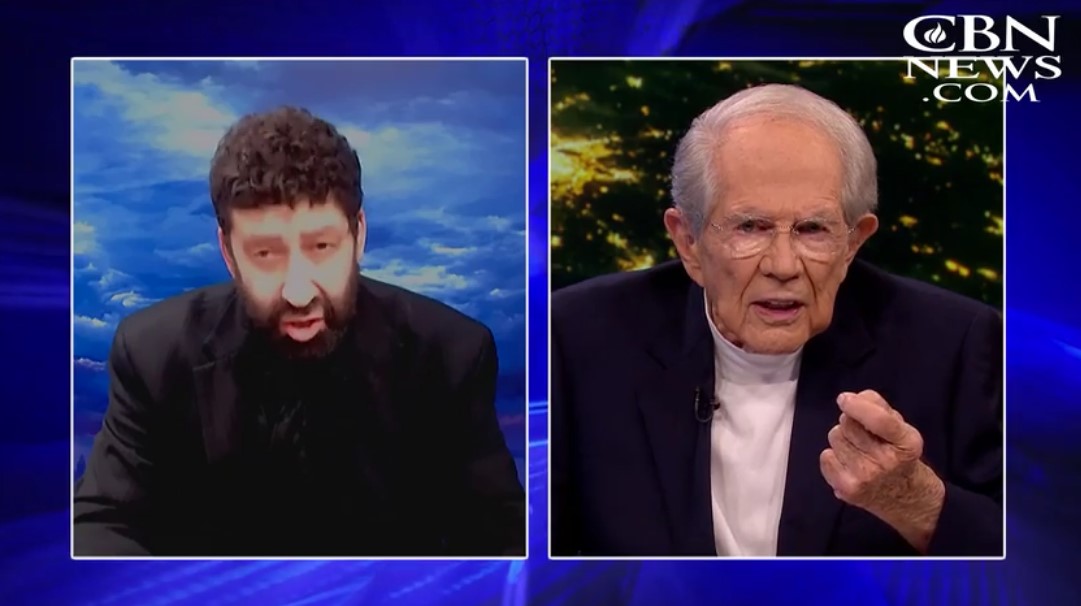 Thousands of Christians plan to gather in Washington, DC on September 26 for an event called "The Return: National and Global Day of Prayer and Repentance." "It's going to be on the National Mall in Washington, DC, on September 26th," Cahn said. "But it's also going to be around the world and around the country for those who can't make it, it's going to be streamed to their homes, their churches, they can have their own event. The point is, this is a crucial moment.
read more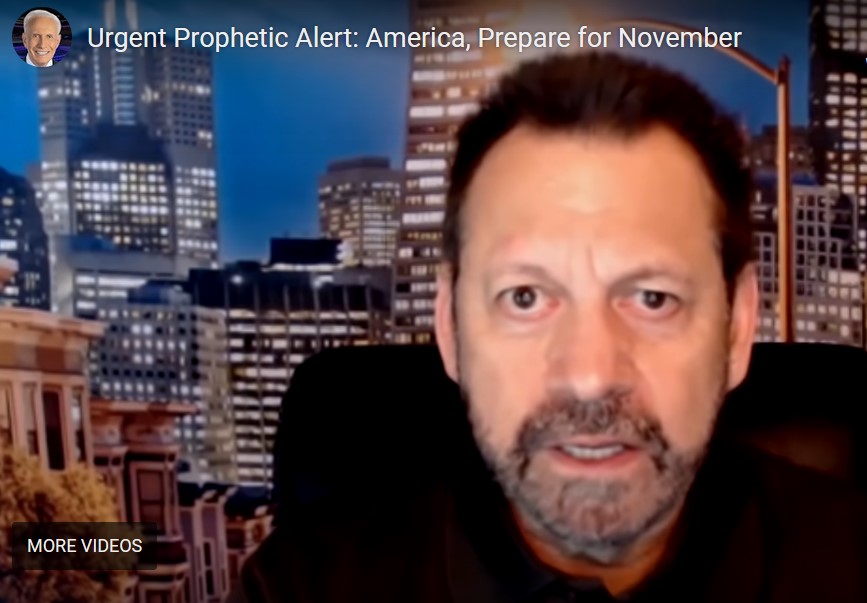 Sid Roth, I spoke with my friend Mario Murillo who has an urgent prophetic alert. America, prepare for November…
read more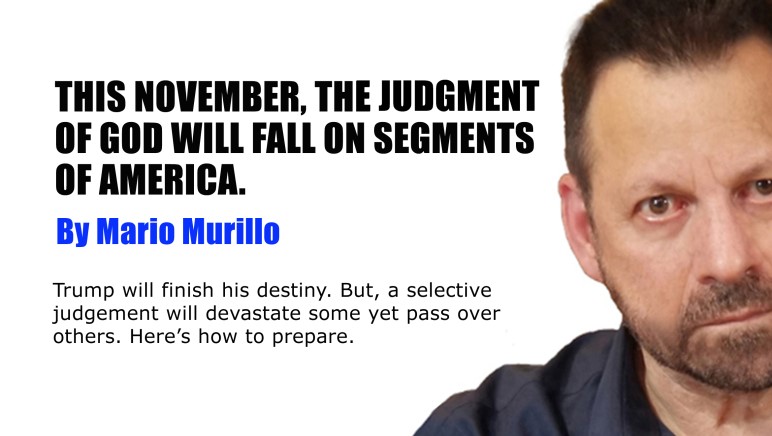 In November, you will begin to see the judgment of God fall on America. Strangely, it will be a surgical strike that will devastate some, but will pass over others. There are many voices making similar predictions, but my message to you is about what you should do to prepare for the convulsive events that are nearly upon us. My message to you contains both sobering truth and rock-solid encouragement.
read more
NEWS-PRAYER NEWS: PRAISE REPORTS, BRITISH ISLES, EUROPE, WORLDWIDE
read more
Over the past decade, between 50,000-70,000 Christians have been killed by terrorist groups in Nigeria. That's not just a number for Mission Cry. Jason Woolford recently talked about a large shipment of Bibles that a local Christian leader asked to be sent to Nigeria.  "He was asking for more of the Word of God for distribution. He lost his wife and his two daughters due to the attacks from Boko Haram and the split-off group as well. And here this guy is actually feeling and going through the loss and the murder of his wife and his two daughters because they
read more
The number of reported violent crimes, like assaults, robberies, and homicides is up compared to 2019, according to MPD crime data. More people have been killed in the city in the first nine months of 2020 than were slain in all of last year. Property crimes, like burglaries and auto thefts, are also up. Incidents of arson have increased 55 percent over the total at this point in 2019, according to MPR News.
read more
"The faith community has taken a very positive role in leading initiatives outside of their houses of worship and into the entire community." -Ashland Police Chief David Marcelli
read more
"They are choosing a future in which Arabs and Israelis, Muslims, Jews, and Christians can live together, pray together, and dream together side by side in harmony, community and peace." -President Donald Trump
read more
Lebanon (MNN) — Six weeks after a massive explosion obliterated downtown Beirut, parts of Lebanon's capital city are starting to recover. "It's proof once again that the Lebanese people are resilient," Heart for Lebanon's Tom Atema says. Atema returned from Beirut shortly before speaking with MNN.
read more
Lebanon (MNN) — Beirut's port caught fire again Thursday, sending a thick column of black smoke into the sky. Workers scattered and people opened their windows, fearful that another explosion would shatter the glass. Thankfully, no injuries were reported and the fire was soon put out. But the scare unsettled Beirut's people, taking them right back to the day the city was decimated by last month's blast.
read more
Pastor Greg Laurie on Tuesday said 1.8 million people watched Harvest's A Rush of Hope evangelistic film Labor Day weekend, with 16,000 making professions of faith for Christ. "We have a lot of bad news right now, I thought you all could use some good news!" Laurie wrote to his social media followers.
read more
Witney, England (ANS) – Churches across the North of Burkina Faso are being left deserted as Christians flee escalating violence from armed Jihadist groups, according to Open Doors UK & Ireland. The charity reports more than one million people are now displaced in the West African nation in what the UN Refugee Agency (UNHCR) has said is now 'the world's fastest-growing humanitarian and protection crisis'.
read more
Coming up on November 20, Global Disciples will be hosting an international Christian worship event called NATIONSWORSHIP. The free event will be hosted in Lancaster, Pennsylvania and broadcasted online for WorshipWatch Parties and individuals worldwide to tune into.
read more