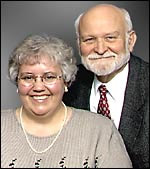 *****
In This Issue
1. THE GLORY OF GOD A NOW WORD – Ron McGatlin
2. NEW ARTICLES ON OPENHEAVEN.COM
3. NEWS HEADLINES
SUBSCRIBE OpenHeaven.com Digest
FORWARD TO A FRIEND
.
.
.
.
.
.
.
.
1. THE GLORY OF GOD A NOW WORD – Ron McGatlin
THE GLORY OF GOD A NOW WORD – Ron McGatlin
We are not the first generation of Spirit lovers of God on earth. We who are not of this world but are in this world are a part of a long line of God's people from heaven on earth. A common purpose has passed from generation to generation and a growing fulfillment of God's purpose ebbs and flows in every chosen son and daughter of every generation.
Many are called but few are chosen in every generation to continue the journey toward the fullness of the purpose of God for Planet Earth and all that is on it. Each generation moves the purpose forward in their short season of life on earth.
The short generational season has ended for most of my old friends and recent ancestors including the immediate family of my generation and some of the next generation after me. As I become increasingly closer to the time of my own departure, I cannot help but consider what those that have passed before me are doing in their afterlife state of being.
As I prayed in the Spirit yesterday morning God began speaking words of understanding on this matter into my spirit.
MY GLORY IS UPON ALL THAT HAVE DIED AND ARE NOW ALIVE.
ALL WHO HAVE PASSED AWAY TRUSTING IN ME ARE NOW ALIVE AND GLORIFIED IN THE EVERLASTING JOY OF MY PRESENCE.
THEY ARE ALIVE WITH ME AS A GLORY CLOUD OF WITNESSES.
I AM WITH AND IN ALL OF YOU NOW ALIVE ON EARTH, WHO HAVE LOST YOUR LIVES, OF FALLEN WAYS OF HUMAN "GOOD AND EVIL," IN ORDER TO FIND MY LIFE OF RIGHTEOUSNESS, PEACE AND JOY NOW AND FOREVER.
ALL HAVE BECOME ONE.
MY LIFE AND THE CLOUD OF WITNESSES ARE NOW WITH YOU ON EARTH TO RELEASE MY GLORY TO COVER THE EARTH.
SPIRITS LIVING IN HEAVEN ON EARTH
I have never heard or thought much about the great cloud of witnesses. It is apparent that the heroes of faith in Hebrews 11 are those referred to as a great cloud of witnesses in Hebrews 12:1, "Therefore we also, since we are surrounded by so great a cloud of witnesses, let us lay aside every weight, and the sin which so easily ensnares us, and let us run with endurance the race that is set before us."
All who have passed on trusting in God in Jesus are a part of the great glory cloud of witnesses. They are the spirits of just men made perfect that are present with us in the (festal gathering) or general assembly of the true church. They are the cloud of witnesses now with us on earth to release the glory of God to cover the earth. We are surrounded by the great glory cloud of witnesses that are with Spirit God in and with us.
All are becoming as one. We are gathering in the Spirit City of New Jerusalem, the city of God now manifesting from heaven on earth. The SPIRITS of just men made perfect, along with an innumerable company of angels gathering in the general assembly with God the judge of all and Jesus the Mediator of the New Covenant, and with us who are alive on earth as a part of this general assembly of Jesus the Mediator of the New Covenant.
Hebrews 12:22: "But you have come to Mount Zion and to the city of the living God, the heavenly Jerusalem, to an innumerable company of angels, 23 to the (festal gathering) general assembly and church of the firstborn who are registered in heaven, to God the Judge of all, to the spirits of just men made perfect, 24 to Jesus the Mediator of the new covenant, and to the blood of sprinkling that speaks better things than that of Abel."
WE ARE SPIRIT BEINGS
God is Spirit. The Son of God is Spirit. God and His Son are not flesh and blood. The Son of God took on a flesh and blood body and became a perfect new man on earth to redeem mankind and restore the earth to the kingdom of God.
Spirit created the material or natural world of existence. That which is seen was created by that which is not seen. "By faith we understand that the worlds were framed by the word of God, so that the things which are seen were not made of things which are visible." Hebrews 11:3.
Flesh and blood do not inherit the kingdom of God.
"Now this I say, brethren, that flesh and blood cannot inherit the kingdom of God; nor does corruption inherit incorruption" 1 Corinthians 15:50.
Spirit is far more powerful than material visible creation. The material natural earth is sustained by God and is to be ruled by God in heaven through mankind.
This natural or material world is subject to God in and through mankind. That which mankind believes and speaks in agreement with God will manifest in the world. The power to guide the world into the order of God is within the agreement of mankind with God.
Becoming one with God by falling in love with Him and marriage to Him is the communion that allows the pure holy rule of God to be brought forth on earth through mankind. This brings life into the world.
However, man operating in sin apart from God and aligned with the devil can only bring forth evil. This brings death and hell on earth.
There is no neutral, no in between. There are varying degrees of light and darkness but there is no continuing blend. Every human life on earth is bringing forth either one or the other.
This is not a matter of human obedience and disobedience. Mankind is cursed and must die to the existence of darkness and be birthed again as a new creation that is no longer cursed but greatly blessed and in love with God.
The curse is only removed through death and rebirth. The way is provided by Christ Jesus through the cross and the resurrection that forever overcame the penalty of sin and redeemed all who believe.
Our death and new birth are our part of participating in the cross and resurrection of Jesus. There is no more death in Christ and Christ in us. This is the abundant life of righteousness, peace and joy in the Holy Spirit.
Our walk in the Spirit is the unlimited and unrestrained glory of God shining forth in this world and changing it to the reality of the fullness of the kingdom of God on earth as it is in heaven.
"Our Father in heaven,
Hallowed be Your name.
Your kingdom come.
Your will be done
On earth as it is in heaven." Matthew 6:9-10.
Ron McGatlin
OpenHeaven.com
basileia@earthlink.net 
---
2. NEW ARTICLES ON OPENHEAVEN.COM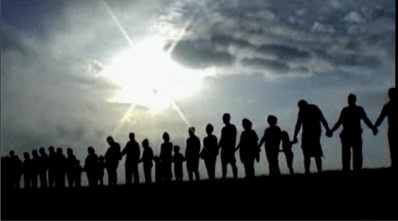 I heard the phrase MESSANGERS WITHOUT MICROPHONES yesterday afternoon, it caught me off guard at first for there was no context for it. I began to meditate on this phrase and as I did I saw a large group of people and then I heard the Lord began to utter these words…  "There are more of you; you are a vast army; your voice has power to shake nations, change situations and make declarations. You are my messengers without microphones. You are not second class prophets; you are not cast away ministers; you are My messengers without microphones.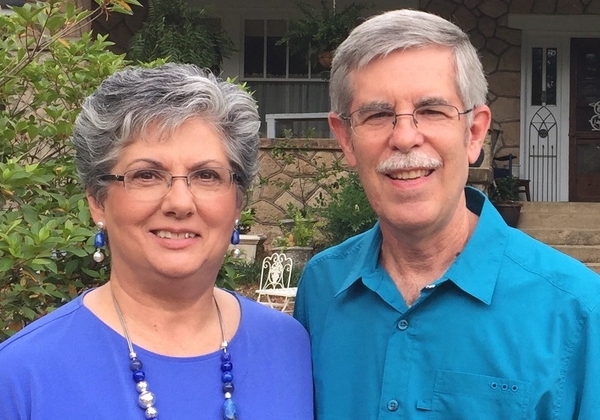 While praying and repenting of various things, I was caught up into Heaven and saw Jesus standing directly in front of me with a grin on His face. He held out, in both hands, a gleaming sword and said, "Do you want your sword back?" I hadn't realized I'd lost it, but I somehow I had. I replied, "Yes, Lord." Then I held out both my hands and He laid the sword in them. It was so beautiful and strong! I wondered what this was about. A Portal into the Mountain of Religion….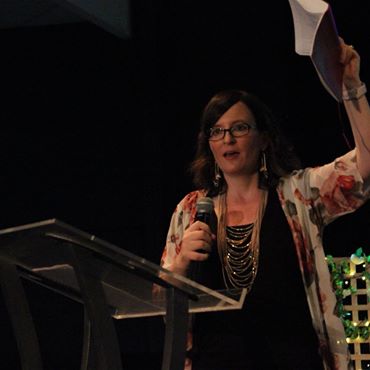 At this moment, in this season, I hear the words resounding "LET HIM". There is a fresh call to "LET HIM". There is a fresh call to abandon our ways, to abandon all and be 'all in' for Christ. There is a fresh call to lay our lives down as living sacrifices (Romans 12:1) as His fire falls and consumes us completely. We are on the precipice of partnering with the Lord, partnering with His Spirit in a move of His Spirit and wonders in the earth like we have never seen before. He is calling us deeper. He is calling us into the deeper place of surrender to His way. He is aligning things quickly. Things are suddenly coming together. Doors are suddenly opening. Positioning is suddenly happening. He is putting all…..
>
---
3. NEWS HEADLINES
Group celebrates 100 million salvation decisions
Sep 16, 2022
The group "Reaching Souls International™  announced 100 million salvation decisions since the ministry's founding in 1986. Reaching Souls, which supports more than 2,000 National Missionaries in 13 countries across Africa, Asia and Latin America, has been…

Pakistan flooding creates massive inland lake Sep 15, 2022
Pakistan (MNN) — Flooding in Pakistan has created a 100-kilometer-wide inland lake, satellite imagery shows. The Indus river overflowed and covered large swaths of the Sindh province. Pakistan has a monsoon season every year, but this year has been very different….
Laos believers lose homes due to their faith Sep 15, 2022
Laos (MNN) — In the landlocked, Southeast Asian country of Laos, Christians risk much to follow Jesus. Joe Handley of Asian Access says dozens of Christian leaders have seen their homes and churches torn down. "I know some people that had to completely abandon the…
RLPB 662. Mozambique: Jihad Resumes; Catholic Mission Targeted Sep 15, 2022
Religious Liberty Prayer Bulletin | RLPB 662 | Wed 14 Sep 2022 RLPB is published weekly to facilitate strategic intercessory prayer. Sign up for the RLPB at www.ElizabethKendal.com View RLPB archives at Religious Liberty Prayer Bulletin blog. For bite-size: follow…
The Islamic State's influence is spreading across Africa Sep 14, 2022
Mozambique (MNN) — A recent UN report found that Islamic State is expanding across Africa via affiliate groups. These groups allign with the goals of the Islamic State – and dangerously, their methods. Take Mozambique. According to Todd Nettleton of Voice of the…