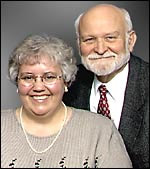 *****
In This Issue
1. TURN UP THE FIRE WITHIN – Ron McGatlin
2. NEW ARTICLES ON OPENHEAVEN.COM
3. NEWS HEADLINES
SUBSCRIBE OpenHeaven.com Digest
FORWARD TO A FRIEND
.
.
.
.
.
.
.
.
1. TURN UP THE FIRE WITHIN – Ron McGatlin
.
TURN UP THE FIRE WITHIN – Ron McGatlin
In this day of the Lord that is manifesting on earth in and with His chosen people to cleanse and reclaim the world for the kingdom of God, passion is rising to a new high level of super intensity. The liquid fire of the love of God is becoming white hot with passion for the glory of God in the full manifest presence of God in and with His people.
In this month of May 2022, the Lord God has spoken to me about,
"The All-In Awakening" and the next week,
"God Is Taking the Lid Off" and now this week,
"Turn Up the Fire Within."  
Looking ahead a bit I now believe that the month of June is the target date for a great explosion of the love fire of God to bring the fullness of the Marriage of God and His faithful Bride. June is traditionally a marrying month of passionate love fulfillment in the natural world. Can you feel the passion of God beginning to arise in your heart?
SPIRIT WIND
Wind intensifies a fire. A tiny campfire can explode into a huge forest fire when wind blows upon it. Spirit Wind is blowing bringing passionate love into the hearts of His chosen Bride people.
It is possible to remain in our traditional house of familiarity and not be greatly affected by the Spirit wind turning up and exploding the fire of passion in our hearts. Today we can step outside of our house of the "same old ways" and step into the full force of the Spirit Wind of God to explode His glory into the world.
PRAISE GATHERING IN NORTH CAROLINA JUNE 4, 2022
A group of people in Mount Airy, North Carolina are hosting a Praise Gathering Saturday June 4, 2022.
There is not a special speaker or planned program of performances. There is no big name band and it is not a conference and no offering will be taken. It is not a church service but a gathering IN THE NAME OF JESUS of people from any church group or out-of-church people to PRAISE GOD AND SEEK FIRST THE KINGDOM OF GOD IN HIS PRESENCE. God inhabits his praise. The manifest presence of God comes when we truly praise Him in one accord.
The group started as a home gathering of a small group of youth from Covenant Church along with some of their parents. Praising God together we began to experience the manifest presence of God changing our lives like never before. We became alive in the Wind of the Spirit. The new life of the youth then affected the church Sunday services and the fire is spreading.
Recently we held our first Praise Gathering open to the community on a Saturday evening and discovered that the presence of God fueled by praising God together brought the LOVE of God in and among us. Spirit Wind ignited the fire of love in our hearts. Individuals began to minister and pray for one another spontaneously as God moved among us.
IF YOU ARE IN THE AREA OF NORTH CAROLINA OR SOUTHERN VIRGINIA, you are welcome to come and praise God with a group in love with God.
IF YOU ARE NOT IN THIS AREA, PLEASE PRAY ABOUT STARTING A FRIDAY OR SATURDAY EVENING GATHERING TO PRAISE GOD TOGETHER IN YOUR AREA!
MOUNT AIRY, NORTH CAROLINA PRAISE GATHERING DETAILS:
Saturday June 4, 2022, 6pm Starting with light supper of mostly finger foods and fellowship. Praise and whatever as God leads until….
123 Scenic Outlet Ln, Mount Airy, NC 27030
In the Covenant Church facility in the shopping center between the Copper Pot restaurant and the Surry Rural Health Center.
For more information email basileia@openheaven.com
Ron McGatlin
openheaven.com
basileia@earthlink.net
---
2. NEW ARTICLES ON OPENHEAVEN.COM
This past month, the Lord spoke to me as we were nearing Mother's Day. I had been watching, with a discerning eye, the attacks that the enemy had been waging against women and children, as well as the function and identity of men and women. The enemy's tactic is to destroy the Kingdom partnership between men and women by bringing confusion to their functions. As I was praying about this, God spoke to me and said, "I am raising up matriarchs that will bring alignment to the Body of Christ in this hour."
Heroic Border Patrol Agent With a Gun Ended Texas School Shooter's Murderous Rampage May 25, 2022 "…And there [could] be a next time as long as the left continues to fixate on guns and not the causational issues of the culture of death: rampant untreated mental illness; the destructive breakdown of the family; loss of real meaning and the value of…
MUSLIMS KILLING CHRISTIANS – Islamic State executes 20 Nigerian Christians May 25, 2022 Nigeria (MNN) — The Islamic State's West Africa Province (ISWAP) posted a video showing the execution of 20 Nigerian Christians. They said the video should be a warning to "Christians around the world." The fighters also mentioned revenge for the death of a former IS…
NEW SEASON OPENING THE GATE DC May 25, 2022
The Lid is Coming Off We are in a new season and just as Jon Hamill declared at The Breakthrough Conference with Ken Fish and Rebecca Greenwood. "The Lid is Coming Off" We have had powerful meetings with fresh anointing and as a follow and to fan the flam…
Religious Liberty Prayer Bulletin | RLPB 646 May Update, Inc. Hong Kong, Nigeria, Gulf of Guinea, India, Iran, Pakistan, Sudan, Uganda May 25, 2022
Religious Liberty Prayer Bulletin | RLPB 646 | Wed 25 May 2022 RLPB is published weekly to facilitate strategic intercessory prayer. View archives at Religious Liberty Prayer Bulletin (RLPB) blog.   MAY 2022 UPDATE by Elizabeth Kendal DURING THIS PERIOD, WE PRAYED…
URGENT: Proposed US Amendments to World Health Organization Treaty Would Erode American Sovereignty May 24, 2022
We have almost no time to resist.  The vote is next week!  I would urge everyone to go to the StopVaxPassports website.  We have made it very easy for you to  send  a message  to your Senator or Congressman, to …Biden and to key players at HHS.  The situation…