Free Download – Kingdom/Apostolic Books, Articles & Audio/Video
By: Ron McGatlin – Wolfgang Simson -David Orton – Wade E Taylor – George H Warnock – and Others
ARTICLES by David Orton


Christianity in Crisis: A Personal Journey
The New Reformation; It's Spirit & Structure
OUT OF THE BOAT!
GLOBAL TRANSFORMATION
APOSTOLIC STRATEGY
What On Earth Is God Doing?
ARTICLES BY Wade E. Taylor
Deliverance from Religious Bondage
The Set of our Spirit
The Message of the Kingdom
Regaining Spiritual Authority
BOOKS BY OTHER AUTHORS
The Walk of the Spirit, The Walk of Power Book
 Author: Dave Roberson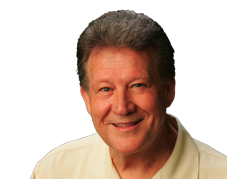 This book is all you want to know about
the Baptism of the Holy Spirit and speaking in tongues, from the Bible and from real life supernatural
experience walking in the Spirit.

Thy Kingdom Come Here and Now = Author: Santos Garcia, Jr.
---
PAYPAL Gifts: Send to Ron McGatlin basileia@earthlink.net

In order to limit governmental involvement, we chose not to incorporate as a 501c3.
Therefore, gifts to OpenHeaven.com or Ron McGatlin may not be tax deductible.
Thank you for your gifts and prayerful support.
Ron & Barbara McGatlin
OpenHeaven.com
BOOKS by George H. Warnock
Crowned With Oil
Evening And Morning
The Feast Of Tabernacles
"Feed My Sheep"
From Tent To Temple
The Hyssop That Springeth Out Of The Wall
Seven Lamps Of Fire
Who Are You?
Beauty For Ashes Series
Part I - The Family Of God
Part II - A Way Through The Wilderness
Part III - Journey of the Bride
Part IV - Chain Reaction In Realms Of The Spirit
Part V - The Garden Of God
BOOKS BY H.A. BAKER
These two books by H. A. Baker are both treasures.
Vision Beyond the Veil in particular is a classic and a must-read—especially Ch. 1 & 7!
The autobiography is harder to find and much longer but well worth the time.
In these final years or days of America-as-we-have-known-it, these focus one's attention on eternal realities in a way rarely matched. Each is definitely motivational in a practical sense and a deathblow to the lie of cessationism.
Visions Beyond the Veil H.A. Baker