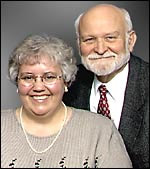 *****
In This Issue
1. GOD'S WORLDWIDE KINGDOM RESET Part 4 – MYSTERIES OF HIDDEN WISDOM FOR LIFE – Ron McGatlin
2. NEW ARTICLES ON OPENHEAVEN.COM
3. NEWS HEADLINES
SUBSCRIBE OpenHeaven.com Digest
FORWARD TO A FRIEND
.
.
.
.
.
.
1. GOD'S WORLDWIDE KINGDOM RESET Part 4 – MYSTERIES OF HIDDEN WISDOM FOR LIFE – Ron McGatlin
FOR:  (Part 1) (Part 2) (Part 3)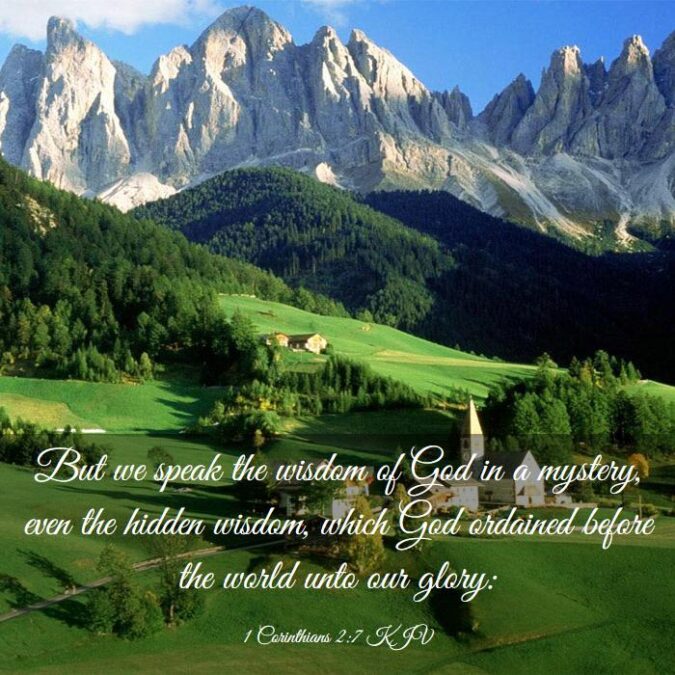 Today, across this world, including the United States of America, and right here in Mount Airy, North Carolina, and wherever you live, God is revealing mysteries of wisdom for life now that have been hidden for ages.
Paul spoke clearly about mysteries of hidden wisdom from God.
1 Corinthians 2 and 3.
(2:1-2) "And I, brethren, when I came to you, did not come with excellence of speech or of wisdom declaring to you the testimony of God. For I determined not to know anything among you except Jesus Christ and Him crucified. 3 I was with you in weakness, in fear, and in much trembling."
On this early occasion, Paul preached only Jesus and Him crucified which is the message of the cross. The cross is the first thing, the absolutely necessary beginning message that must be received and firmly planted in place. However, there is much more!
Paul went on in the next chapter to explain further why he only spoke to them of the cross.
(3:1-3a) "And I, brethren, could not speak to you as to spiritual people but as to carnal, as to babes in Christ. I fed you with milk and not with solid food; for until now you were not able to receive it, and even now you are still not able; for you are still carnal…."
BEYOND THE CROSS
In this season of mysteries being revealed many believers have received the greater fullness of the Holy Spirit saturating their inner being with the love power and wisdom of Spirit God. Holy Spirit is implanting the mind of Christ that opens our hearts to deeper realities of the resurrection life beyond the cross that is far beyond natural human wisdom.
(2:4-5) "And my speech and my preaching were not with persuasive words of human wisdom, but in demonstration of the Spirit and of power, that your faith should not be in the wisdom of men but in the power of God."
Carnality and human wisdom have locked much, if not most, church systems out of the fullness of the experience of maturing into the deeper reality of Holy Spirit love, wisdom and power.
The leaders of this age of the world today, like the leaders in Paul's day, are again trying to crucify Christ Jesus because they are not connected to the mystery of the hidden wisdom of God.
2:6-8) "However, we speak wisdom among those who are mature, yet not the wisdom of this age, nor of the rulers of this age, who are coming to nothing. But we speak the wisdom of God in a mystery, the hidden wisdom which God ordained before the ages for our glory, which none of the rulers of this age knew; for had they known, they would not have crucified the Lord of glory."
(2:9-10) "But as it is written:
'Eye has not seen, nor ear heard,
Nor have entered into the heart of man
The things which God has prepared for those who love Him.'
But God has revealed them to us through His Spirit.
For the Spirit searches all things, yes, the deep things of God."
Be awakened to the reality that there are mysteries of deep hidden wisdom of God that are only revealed to those in love with God by the Holy Spirit. The hidden mysteries are not discernable by the natural mind. These mysteries open the way into the wisdom and power of God to know by the Spirit what God is doing and that which we can do to align with what He is doing and release it into our lives and the world around us.
Much of that which many very smart men have derived from the Bible by the wisdom of man is incomplete or simply wrong. These erroneous interpretations of the Bible are washed away as the Holy Spirit reveals the mind of Christ to those who are in love with God.
We must move on through Jesus' death on the cross into His resurrection life, His ascendance to His throne in heaven, and His Spirit return to earth in the Holy Spirit to dwell in His people that are His temple not made with hands, His many-membered Body, and His spotless perfected Bride to rule and reign on earth. These realities and more are GREAT MYSTERIES to the world and to many, if not most, Christians.
WHY ARE MYSTERIES BEING UNCOVERED NOW?
Why have these deep mysteries been hidden from the minds and hearts of people? Even people seeking the knowledge of God, as well as those who do not know God the Father or Jesus could not see the hidden mysteries.
Very briefly stated, mankind had to be prepared or made ready to receive the deeper mysteries. Much, if not most, of mankind is still unprepared to receive the hidden secrets of God's order for this world.
There has been progressive uncovering of mysteries of hidden wisdom among remnants of the people. It has been piece by piece here and there ever since the life and works of Christ Jesus planted the seed of the kingdom of God into this world.
Christ Jesus became the foundation and planted the reality of heaven on earth in living seed form in the word. The words of Jesus are even now, 2000 years later, still growing into place in this world.
Through the ages of the old covenant season, God sent His servants, prophets and gifted leaders into the world. Often the unprepared people rejected and killed the servants that God sent.
Even now in the new covenant season, religious people are killing believers daily in increasing numbers. Many have been shot, beaten, or beheaded by people who believe that they are doing God a service. Some even believe that they are securing their place in the afterlife with increased rewards by killing Christians.
Even after the cross and resurrection, many prophetic and gifted people have been sent into this world with revelation of mysteries from God. Unprepared people burned them at the stake or fed them to lions or crucified them in different ways.
Reports indicate that all of the original Apostles of Jesus were severely persecuted and most died tragic deaths at the hands of the people that were not ready to receive the mysteries of the truth of God.
Jesus warned His followers of the things people would do to them, yet the life they had found in the love and ways of God made the sacrifice of their life a reasonable service. Romans 12:1-2.
They had found the one pearl of great price or the treasure hidden in a field.
They willingly sold all they had to obtain the perfect pearl of great price or the field of hidden treasure. They recognized that the life in love with God was "a hundred times more" than all they had left behind to bring the love and ways of God into the people of this world.
Today, here in this writing I can speak of mysteries of the word of God and some of you may have a hard time reconciling them with some of that which has been taught to us as truth in the past.
Please pray earnestly and wait upon the enlightenment of Holy Spirit as you study the scriptures with an open heart.
For all of us, including myself, there are concepts, teachings or doctrines that have been planted in our hearts that cause us to believe we already know what the word says. However, there may be much more and much deeper Spirit reality revealed to us by Spirit God in this new day of the Lord revealing mysteries that were previously hidden.
I had concerns many years ago when mysteries began to be revealed by God. However, the light of God in the love of God was and is so great that it flooded my heart with peace, love and joy and overcame all of my concerns. God's love, peace, joy, grace and mercy along with His wisdom, and power are beyond our grandest imagination.
You are about to read some of what God is NOW IN THIS DAY DOING ABOUT ALL OF THIS AND SOME OF THE AWESOME MYSTERIES THAT ARE BEING REVEALED IN THE PROCESS.
MYSTERY OF WORLD RESET OF TODAY
Read Matthew 21:23, 33-41: The parable of the vineyard and the evil vinedressers. Jesus was speaking to the chief priests and elders of the religious systems of that day when he spoke this parable. This surely speaks to the religious system leaders of the world today. However, the deep truth of it speaks to all of mankind and the entire world.
God has created a wonderful world with all of everything needed to show forth the glory of God in His marvelous creation Planet Earth and all that is on it or in it.
Like the vineyard and the vinedressers, God has put the beautiful world in the hands of mankind to care for it and bring forth its fruit in season to the glory of God. He sent his servants to receive of the fruit and finally His Son and the vinedressers beat and killed them.
God will do away with the evil "vinedressers" and RESET the "vineyard" with a worthy people to manage His vineyard, His kingdom on earth.
THIS IS NOT THE END OF THE PLANET
Matthew 24:14: "And this gospel of the kingdom will be preached in all the world as a witness to all the nations, and then the end will come."
The Greek word translated "end" is "Teloj" which is pronounced tel'-os and means "to set out for a definite point or goal; properly, the point aimed at as a limit." (Strongs Number: G5056).
Christ Jesus, Yeshua, Messiah, Son of God, King of kings and Lord of lords, came to earth to reset or return the world to the kingdom of God on earth. He came to save, redeem and restore the world to His original design.
This is a great mystery that makes no sense to the natural man without the enlightenment of the Spirit of God. It is also foreign to the teachings of much of the Christian church systems. It is a hidden mystery of great magnitude that is now being seen and experienced by many believers that are in a pure holy LOVE relationship with God.
Current manifestations of the presence of God with His all-consuming love are opening the way directly into an intimate relationship with God in Christ Jesus through a Spirit marriage of becoming one with God.
Seeing as God sees and flowing with that which God is doing and saying brings heaven to earth. His people are becoming the true Bride of Christ, His many membered-body on earth establishing God's way, God's will, God's kingdom on earth.
THE MASSIVE RESET OF THE ENTIRE WORLD THAT BEGAN AT THE BIRTH OF CHRIST JESUS IS NOW COMING TOWARD COMPLETION!
For more of what GOD'S RESET looks like READ AGAIN:  GOD'S WORLDWIDE KINGDOM RESET (Part 1) (Part 2) and (Part 3).
Ron McGatlin
oprnheaven.com
basileia@earthlink.net 
---
2. NEW ARTICLES ON OPENHEAVEN.COM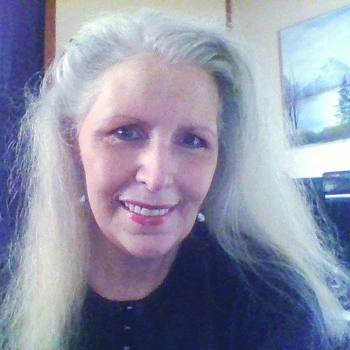 God opened my eyes this week and I was stunned and shaken, and extremely frightened! Something felt finished, something was final inside me, but I don't understand it fully. We all know about the weather forecasts. These forecasts are available for us to be aware to plan weeks in advance, days, or even hours and minutes like the warning sounds that ring out when a tornado touches down. The prophetic office also forecasts many things to warn and to be aware so that we prepare for surely the Lord will do nothing until he first shows his servants the prophets.  There is a separation happening NOW unlike any other time in history. God is very serious. His Spirit will not always strive with man. I am so desperate; desperate to preach, teach, prophesy or whatever else the Lord wants me to do because of what I have seen and know.