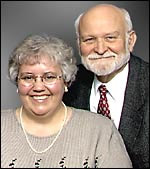 *****
In This Issue
1. GODS WORLDWIDE KINGDOM RESET Part 2 – Ron McGatlin
2. NEW ARTICLES ON OPENHEAVEN.COM
3. NEWS HEADLINES
SUBSCRIBE OpenHeaven.com Digest
FORWARD TO A FRIEND
.
.
.
.
.
.
1. GODS WORLDWIDE KINGDOM RESET Part 2 – Ron McGatlin
.
GODS WORLDWIDE KINGDOM RESET Part 2 – Ron McGatlin
A major release of fire from heaven is now being imparted into the hearts of the people of God. In this day, God is beginning to bring forth the fulfillment of His major world order reset that began over two thousand years ago in the life and works of Christ Jesus.
THE RESET OF THE ORDER OF GOD IN OUR WORLD
The Holy Fire of God is now being released to destroy the works of the devil and raise up the ways of God on earth. Hope is alive and faith is growing as the people turn to God with their whole lives. The devil and his demons that have stolen the minds of the people will flee as the fire of God returns into His people.
THE WORLD IS BECOMING ONE FAMILY
The kingdom of God or Kingdom of Heaven is one family of love in heaven and on earth. The structure of all living things is governed as a family of many parts that function together by love as one dynamic everchanging and growing Spirit/natural family.
Every work or portion of the kingdom of God on earth is structured in Spirit/natural order by the omnipotent power of LOVE.
All mankind must become one Spirit family. We as Spirit beings in Christ Jesus all have the same Father and the same Husband. In God, we are the Spirit children of Father God and the Bride of Christ Jesus. The Spirit/Natural family of the kingdom of God on earth is the true "ekklesia" the called out governing assembly of God in and with His people.
WHAT DOES THE NEW KINGDOM ORDER LOOK LIKE?
What does the kingdom of heaven kingdom of God on earth really look like in the Spirit realm and in the natural realm?
In the typical figurative and symbolic language of the Bible, the Spirit realm is clearly described in Revelation Chapter 21. Natural word pictures are used to describe spiritual truth. The deep revelation of the kingdom of God spiritual life from its origin to its future is clearly pictured in Revelation 21 and 22.
The natural picture of the original creation in the Garden of Eden before the fall of Adam in Genesis 2 along with other passages, such as Isaiah 65:17-25, and Isaiah 11:6-9. Also, many of the teachings of Christ give us a clear understanding of life in the kingdom.
MAJOR PARTS OF KINGDOM ORDER
Obviously, the whole picture cannot be written here.
GOD'S KINGDOM ORDER FOR EARTH:
God is present on earth with us.
Spirit and natural life are as one.
Family of Spirit and natural are one.
All earth is ordered by Spirit/natural family order.
God's love is the core substance of all life and order.
The heavenly family is Father God, Son of God, Holy Spirit and created angelic servants.
As redeemed Spirit beings in human natural bodies, we are earthly members of the heavenly family. At least for a season of time we are on earth in our earthly bodies.
As family walking in this life in love bond with our heavenly family we have access to all the attributes and provisions of our heavenly family. As sons and daughters of our Father and joint heirs with Christ Jesus, our heavenly/earthly brother and Lord, King of all, we rule and reign with Him.
There is a common union of the Spirit/natural family. We do and say what we see or hear our heavenly family doing and saying and all the power of heaven, including angels, work with us to bring forth the kingdom ways of heaven on earth.
Communities are city groups of families all fully abiding and walking in the same love common union with the heavenly family.
New Jerusalem, Bride of Christ, is a Spirit pattern city design and empowerment coming down from heaven to provide the seed for the cities of God on earth.
God with us establishes the families into communities and cities that are the rule of God in man on earth. There is nothing that enters into these cities or communities that corrupts. God is present dwelling among the people. Christ Jesus is the one King and Lord of all, that is present with every family or city by the Holy Spirit.
The city elders meet to oversee the order and well-being within the community.
Everyone is led of God and all view themselves as brothers and sisters.
Elders are not elected or appointed, they are simply the elder and more experienced in the kingdom of God. Without conscious consideration, they are recognized as such by the family or community.
There is no other government needed. By the Spirit presence of God Family, everyone knows their part and willingly fulfills it within the power and unity of pure holy love from God.
There is no need for police or armies and prisons.
There is no competition, rather all cooperate together.
In the love-light of the presence of God there is enough of everything for everyone.
Righteousness, peace and joy rule in every heart and life.
In the order of the love of God, there are NO politics, no voting, no divided church systems, no hierarchies of rule.
There is no need for a devil to torment, no need for tests and trials or punishment, no courts of law, no judges and juries, no need for hospitals and medicines.
There is no competition of any kind. Instead, there is complementation. Everyone works together each fulfilling his or her part bringing perfect order in all areas and activities of life on earth.
Lifespans will increase. Violent storms will decline and disappear. Earth temperatures and extremes of overheating will moderate.
The spiritual and the natural work together as one. God and mankind become as one in communication and function.
The heart of man in love with God passionately desires to please Him more than anything in this world.
There is no need for the pleasures or the treasures of Babylon.
The strong flesh desires to satisfy our base appetites are moderated in the fully satisfying love relationship with God and His way of life. Romantic love becomes a beautiful thing in the saturating atmosphere of the presence of the God family.
Romance and sexual drive will no longer serve as gods in our lives as they did in the absence of the all-consuming passionate love relationship with God.
Addictions and abuse of substances are no longer substitute false gods.
Pleasure seeking no longer rules in our lives. Money and what it will buy are no longer major objectives in our lives.
Natural fathers and mothers are present to train up children in the absolute love and ways of kingdom of God living.
Our lives as sons and daughters of God who serve Him by serving one another are full of righteousness, peace and joy in the Holy Spirit.
A TURNING EVENT IN AMERICA
A great turning event has taken place in America at the time of this writing. Only days ago, the Supreme Court of the nation struck down a fifty-year-old law that legalized abortion of unborn babies in the entire nation.
We are just now awakening to the empowerment from God through this decision. Once again, the fire of God is igniting in the hearts of many of God's people. Yes, the battle has only begun and there is much yet going to happen. However, the fire of God is being released from heaven to reset our nations and the world to the order of God's kingdom of heaven on earth. 
We are also just now realizing how much the legalized killing of babies had empowered the powers of darkness through the years.
The spirits of darkness are emboldened and strengthened by the slaughter of millions of innocent babies.
The same evil spirits that thrive in killing the unborn have driven multiple murders of children in schools.
Darkness in every area of life has increased manifold over the past fifty years. The massive waves of pain, regret and disorder in the people are a great empowerment for demonic spirits to infest more minds and hearts with anger, fear and agony of soul.
In the season of the time of this writing, massive evil darkness has gained inroads into the hearts and lives of the people of the world. The world order of God has been largely perverted in the darkness of evil demonic corruption.
The people of God are awakening to the reality that we all need to come alive in God, fall in love with Him and with one another
LEGISLATION DOES NOT CHANGE MORALITY.
WE CANNOT CHANGE MORALITY WITH LAWS.
MORALITY CAN CHANGE LEGISLATION.
AND MORALITY COMES BY GOD'S LOVE AND
POWER WITHIN HIS PEOPLE ON EARTH.
HOW CAN THIS WORLD BE MIGHTILY CHANGED?
WHAT WOULD SUCH A MASSIVE CHANGE LOOK LIKE?
Much more on how and when this change will take place in Part 3.
Ron McGatlin
openheaven.com
basileia@earthlink.net
---
2. NEW ARTICLES ON OPENHEAVEN.COM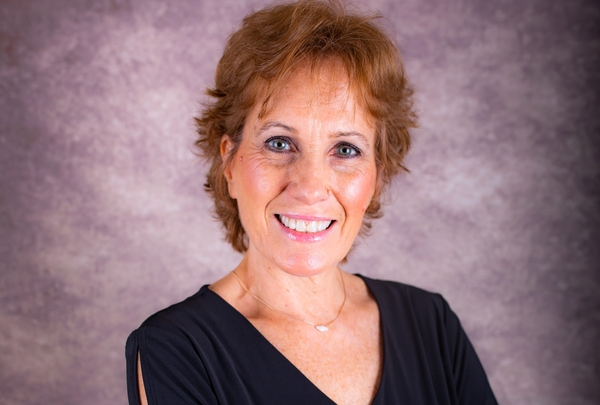 We are in unfamiliar territory. As a nation, and as Believers in Christ, we've never been this way before. All that we once knew to be "normal" seems to have slipped from our fingers, blown away by unexpected winds of change and opposition. Everything in our daily lives has been disrupted by powers beyond our control. And yet, we must see that the One who is carrying us along through these turbulent currents of change is not our enemy, but our Friend.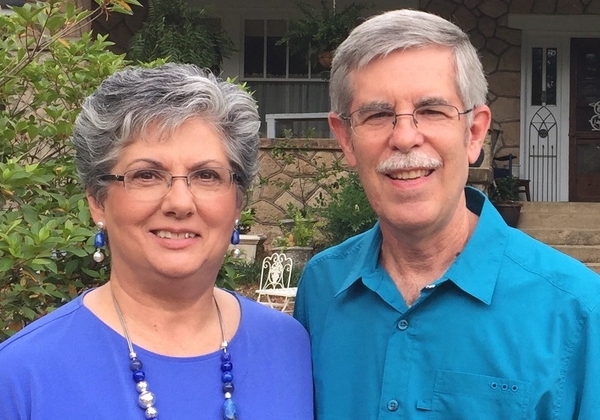 Then, suddenly, I was in the throne room of Heaven standing before a huge, gray, billowing cloud that thundered and flashed with intense lightning and thunder. It was Almighty God! All the heavenly host and the redeemed assembled there, bowing in the fear of the Lord as His lightning bolts flashed, followed by a mighty and continuous BOOM, BOOM, BOOM! over our heads. (See Revelation 4:5.) I fell to my knees and lay prostrate before Him! (Photo via Pxhere) On the White Stone Bench with Jesus
---
3. NEWS HEADLINES
RLPB 652. Ethiopia: More Amharas Massacred
Jul 7, 2022
RLPB 652. Ethiopia: More Amharas Massacred Religious Liberty Prayer Bulletin | RLPB 652 | Wed 06 July 2022 RLPB is published weekly to facilitate strategic intercessory prayer. Sign up for the RLP at ElizabethKendal.com View RLPB archives at Religious Liberty Prayer…
ONCE MORE AND AGAIN – Danny Steyne, MOW
Jul 7, 2022
_______________________________________________ MOW mailing list MOW@mountainofworship.com http://mountainofworship.com/mailman/listinfo/mow_mountainofworship.