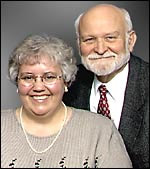 *****
In This Issue
1. SON OF GOD IN HEAVEN, BECAME SON OF MAN, TO MAKE US SONS OF GOD, TO SAVE THE WORLD – By Ron McGatlin
2. NEW ARTICLES ON OPENHEAVEN.COM
3. NEWS HEADLINES
SUBSCRIBE OpenHeaven.com Digest
FORWARD TO A FRIEND
.
.
.
.
.
.
SON OF GOD IN HEAVEN, BECAME SON OF MAN, TO MAKE US SONS OF GOD, TO SAVE THE WORLD – By Ron McGatlin
SON OF GOD IN HEAVEN, BECAME SON OF MAN, TO MAKE US SONS OF GOD, TO SAVE THE WORLD – By Ron McGatlin
Today, in this world, the Lord, Savior, and King, Christ Jesus is arising in the sons of God. The Head of the Body of Christ on earth is now present with us in Spirit God from His throne in heaven. The Head of the Body is now being joined securely to the Body in His presence. Literally Spirit God is here connecting to and becoming one with the Spirit of Christ within us.
This is the beginning of the season of God tabernacling with man. It is the beginning of the God of heaven abiding as one with His family on earth. The beginning of life on earth of God present with man becoming as one. (Revelation 21:2.3).
All will, through love, come under the One Head, the One God, the One Father of the One New Man as true sons and daughters of God on earth. (Colossians 1:15-18).
It has been a long process, and even now much dissolution of the old fallen way still remains. There is much reformation of life on Planet Earth to be as one with the way of God. (Isaiah 61:1-4).
THE WAY OF GOD
Christ Jesus, the Son of God in heaven, came to earth, conceived in a young woman by the seed of Spirit God. Thus, without a human father Jesus became a human being without the sin nature of fallen Adam.
God came from heaven to be a fresh new creation of man without sin, to become the blood sacrifice to redeem mankind and the sin cursed world. God in Jesus came to establish a new mankind without the curse of sin as pure sons of God in whom God abides on earth.
Jesus lived his life as a natural man but without the linage of sin from Adam. The works that he did were done by the empowerment of the Holy Spirit as a pure holy man. Jesus began His powerful works only after the Holy Spirit came upon Him and remained. (Matthew 3:16-17) (John 1:32-34).
Prior to this the Holy Spirit had only come upon some people for a specific work, but did not remain with them or in them.
As a righteous man without sin, Jesus was a perfect Man from His birth. He was empowered by the Holy Spirit at His baptism and then began His life of empowered miraculous acts of the power and love of Father God by the indwelling Holy Spirit of God.
The perfect Son of God of heaven through whom all creation was created had come in the form of that which he had created, a new man without sin.
THE WORD PROCLAIMED THE WORD
"And the Word became flesh and dwelt among us, and we beheld His glory, the glory as of the only begotten of the Father, full of grace and truth." John 1:14.
Christ Jesus proclaimed the gospel of the kingdom of God and demonstrated the love and power of God in Him by the Holy Spirit in a sinless man. (Matthew 4:23, 9:35) (Mark 1:14).
He related to the Father in love that produced perfect obedience to the Father as He did that which He heard and saw the Father doing and saying by the power of the Holy Spirit. (John 5:19, 8:38).
Jesus the man was one with the Father. We are now joint heirs with Jesus and through Him we are restored to as He is on earth and as Adam was before the fall. (Romans 8:14-17).
Mortal mankind, every son of Adam, can now put on the immortal Spirit God in Christ by the Holy Spirit. Christ Jesus is being formed by the Holy Spirit in the spirit, soul, and body of all who truly believe. (Galatians 4:19).
Those that believe receive Christ in the Holy Spirit and fall in love with God. Thus, opening the way for the life of Christ Jesus to fully live in and with His Bride as Head of His Body now on Earth. (Colossians 1:18) (Matthew 22:37).
Our old life of sin and disobedience is overwhelmed by the pure love of Christ Jesus in us by the Spirit of God. The Holy Spirit, sometimes referred to as the Holy Ghost, fills our redeemed spirit and soul, making us a WHOLE NEW CREATION in Christ now on earth. (2 Corinthians 5:17).
JESUS FULFILLS THE LAW IN US
There is no need for law in truly loving God. Law is fulfilled by love. Law is vital as a tutor to point out to us that we ARE NOT YET IN LOVE WITH GOD if we live outside the written law. (Galatians 5:23-25).
In other words of plain simple English language, if we practice sexual immorality, which is sex outside of marriage covenant, we are out of the order of love.
Marriage is the created natural or physical pattern of the spiritual love relationship of becoming one with God.
Natural fornication is the natural acts of sex before a marriage covenant, and adultery is sex outside of an existing marriage covenant. (Ephesians 5).
Spiritual fornication is having some other god or gods before making covenant with God. Spiritual adultery is having another god while in covenant with God. (Galatians 5:13-26).
Covetousness or idolatry is desiring something from some other source or from some other god, that our one true God desires to provide for us and in us.
Jesus makes it clear that allowing sinful things to play out in our mind is to be guilty of already having done it in the heart. To meditate on these things is like worshiping or receiving from other gods the things of life that God is to provide in our life with Him. (Matthew 5:28).
Sexual immorality, drugs, alcohol and other addictions are all forms of getting from some other source the sense of wellbeing, good feelings, excitement of life, or relational desires that God has provided for us in the natural and in the spiritual reality of living in love with God.
In love with God, we receive His provisions, full gratification and satisfaction in our natural life and our Spirit life.    
Lust, porn, gossip, backbiting, all lying including either speaking or making a lie, covertness, slander, and anything that is LUST OF THE FLESH, LUST OF THE EYES, OR THE PRIDE OF LIFE in our life indicates that WE ARE NOT YET FULLY IN LOVE WITH GOD. (1 John 2:16).
THE POWER AND WISDOM OF GOD SIMPLY ARE NOT AVAILABLE TO THOSE WHO ARE NOT IN LOVE WITH SPIRIT GOD. (1 Corinthians 2:9-10).
LOVE CLEANSES AND EMPOWERS
Being in love with God purifies our hearts and lives. We only live to please the God that truly loves us and provides all of our hearts desires as we fully abide in Him and He in us.
Authority and power are given to us in His love as His Body of sons and daughters on earth to do mighty exploits including supernatural miraculous works in establishing His kingdom on earth as it is in heaven.
Experiencing God and His love fills our hearts with the love of God and is power to overcome all evil planted in our hearts and minds by darkness of evil inputs from the fallen world of Adamic fallen nature. (John 14:12-18).
PRAISE OPENS THE WAY TO HIS MANIFEST PRESENCE
Experiencing God and His love in His manifest presence in full out praising and worshiping Him is a part of the way to fall in love with God.
Partaking of the Lord together feeds our spirit and soul as food feeds and strengthens our body. Christ is the Bread and the Wine of life, drinking of Christ the Spirit and eating of Christ the Word of God written on our hearts is the way to abide in God. (John 6:32-35).
Family style groups of on-fire praise and worship families assembled in the name of Jesus and joined by angels gathered to break bread both natural and spiritual is the core of the Body of Christ.
Truth from the written and spoken Word fills us with wisdom for discernment and power to overcome all that is not of God that hinders our lives. Thus, opening the way to the supernatural exploits of God in our lives now to change the world around us to the glory of God on earth as in heaven.
Holy angels are dispatched to join with us in praising God and accomplishing the works of Christ of mighty exploits to change the world to the New Jerusalem life of God fully in us and with us in this transitional season of Tabernacles.
Come King Jesus fill the world with your heavenly love, with all power and all wisdom to the fullness of the GLORY OF GOD forever. Fill our hearts and lives today with the fullness of the manifest presence of your Holy Presence, of your Holy Spirit of immeasurable love, wisdom and power. Be glorified in the Fire of the Love of Your Life and Presence now in Your Kingdom in this world.
Your kingdom come,
Your will be done,
On earth as it is in heaven.
Ron McGatlin
openheaven.com
basileia@earthlink.net
---
2. NEW ARTICLES ON OPENHEAVEN.COM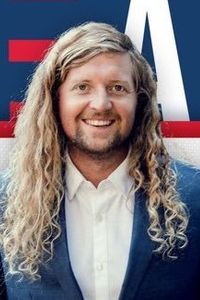 In Miami, we gave away 20 guitars, and we want to do it again!  For our first revival of 2022 in Louisiana, we want to give 20 guitars to believers who felt the call of worship on their lives. Sean Feucht