.
LOVE AND ORDER – By Ron McGatlin
The created order of God on earth is first "LOVE AND ORDER" instead of "law and order."
GOD is LOVE and there is no true love on earth without God.
Love flows life into the world. Unlove flows death into the world.
Life and the perfect order of life flows through love from God.
Love flows creational or re creational design and power from God like a beam of Spirit energy on a heavenly frequency. The wisdom and perfect understanding of the keys to establish and maintain creation on or in the earth flows from heaven to earth.
Only mankind is designed with a Spirit receiver to receive and then release the energy and design of God from the throne in heaven into creation to reform or change the world according to the perfect plan and order of God in heaven.
The Spirit receiver in mankind must be tuned to the same frequency as the transmission of the energy and design flowing from heaven in order to receive the creational power and design from God.
When the Spirit receiver in man is tuned to heaven's frequency, the design of order and power is received into the heart of the person. Then it can be released to change or override natural creation to the design of God's desired order.
Jesus walked in the life of dominion on earth as God's Son of man. Jesus was baptized and permanently filled with the Holy Spirit before the key frequency was fully restored in Him.
THE MAJOR KEY TO THE KINGDOM LIFE OF EXPERIENCING THE RULE OF HEAVEN ON EARTH IS NOW, IN THIS SEASON, BEING RETUNED TO MANKIND.
THE KEY TO RECEIVING THE SAME HEAVENLY ENERGY TRANSMISSION OF DESIGN AND POWER OF GOD THAT CHRIST JESUS RECEIVED, WHILE ON EARTH AS A MAN, IS NOW BEING RELEASED TO SONS OF GOD TO CHANGE THE WORLD INTO THE KINGDOM OF GOD.
To those with ears to hear, God is in this day revealing the access key to the Spirit frequency that releases the same power, wisdom and understanding that Christ Jesus demonstrated when on earth in His incarnate body. (John 14:10) (John 5:19).
REVEALING THE FREQUENCY
The one thing that set Christ Jesus apart from the prophets and mighty men of God of old was that He was ONE WITH FATHER GOD. As a living human being on earth, He was one with Father God at all times. (John 10:39).
How did Jesus, the Son of man walk as one with God?
He remained tuned to the SPIRIT FREQUENCY OF LOVE. HE WALKED IN LOVE WITH FATHER GOD. FATHER LOVED HIM AND HE LOVED FATHER. THEY WERE AND ARE ONE "IN LOVE." (John 17:11, 20-23).
THE FREQUENCY OF "IN LOVE WITH GOD" CONNECTS US INTO THE SPIRIT LOVE FLOW FROM GOD IN HEAVEN. LOVE IS THE FREQUENCY THROUGH WHICH THE POWER, WISDOM, AND ALL THAT GOD HAS FOR US IS RELEASED TO CHANGE THE WORLD NOW IN THIS SEASON.
We will only do and say what we hear and see the Father saying and doing. (John 5:19).
HOW DO I GET THERE FROM HERE?
We totally lose our past life to find our real life and purpose in oneness with God. (Matthew 16:25).
You and I never will get there alone. Life as we have known it is over. Religion as we have known it is gone from us. Our life is not taken from us; it is willingly given to God as a living sacrifice that Christ Jesus by the Holy Spirit lives in our place.
We pass through a heavenly metamorphosis as the old life of limitations and hardships that we were in is gone. We arise a totally new and different being. Having gone through death of the old we now put on the heavenly immortal never ending life in the supernatural reality as Sons of God tuned to the frequency of "in love with God" receiving the energy and power that created all that exist and the knowledge and wisdom that ordered it all and continues to order it.
Literally it is NOT US THAT LIVES. Our bodies have put on Christ Jesus. Spirit Christ Jesus literally lives in us. It is His life that lives, and through Christ in us by the Holy Spirit LOVE is perfected in these remaining earthly bodies, having put on heavenly life now and forever. (Galatians 2:20).
NOW IN THIS LIFE
Our works of Christ changing the world into the kingdom of God on earth as it is in heaven is NOW while our bodies have breath, natural breath and Spirit breath, speaking and imparting the plan,  purpose and power of God on earth.
We shall indeed rejoice in heaven and receive whatever God has for us in the afterlife. However, our time to become Sons and bring forth the reality of the kingdom of God on earth is NOW TODAY!
Can you now understand why hell is raising up so desperately trying to stop the birth of the Sons of God and remove all knowledge and understanding of the real life and power of God from the face of the earth?
Satan knows that the manifesting of Christ in the Sons of God is bringing forth Christ Jesus as Lord and King of this world.
By Christ in us tuned to the frequency of "in love" with Father God the works of the devil and all of his demons are finished.
THIS IS THE TIME
This is the time for the great fulfillments of God, that were spoken and written by the men of God of old, to come to pass.
None of the prophets of old experienced the glory of this season that is now upon us. God's prophets of the past longed to see this day and are now seeing it from heaven and cheering us onward to finish the work the they have all had a part in throughout history. Hebrews (12:1, 11:39-40)
They only saw it from afar. However, it is no longer way off in the future. This is the time for LOVE to come forth to rule this world with the righteousness, peace and joy of heaven on earth.
Praise God with all the saints that have gone before, for the GLORY OF GOD IS COME!
LOVE REIGNS ON EARTH IN HIS PEOPLE FILLED WITH FATHER GOD IN CHRIST BY THE HOLY SPIRIT OF GOD ALMIGHTY!
Lift up your heads, O you gates! And be lifted up, you everlasting doors! And the King of glory shall come in. Who is this King of glory?
The Lord strong and mighty,
The Lord mighty in battle. Psalm 24:7-8.
(Watch for more on this next week as we further unpack the word of God for this transformation season.)
Ron McGatlin
openheaven.com
basileia@earthlink.net 
---
2. NEW ARTICLES ON OPENHEAVEN.COM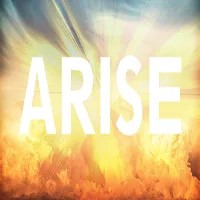 A great revival outpouring of God's love is beginning in America. God in His manifest presence by Christ Jesus in the Holy Spirit  is pouring the fire of His love into His people. There is great excitement as His holy fire of love overtakes us with great joy and freedom to praise and worship and adore Him with our whole heart and life. We are changed and filled with His love to change the world.
The Persecuted Church in Iran Stands Together May 14, 2021
Iran Alive Ministries has planted a thriving underground church network in Iran. Faithful believers have risked their lives to establish and grow house churches, even in the face of unimaginable danger. written by Michael Ireland May 11, 2021 Members of the…
NEWS-PRAYER NEWS: PRAISE REPORTS, BRITISH ISLES, EUROPE, WORLDWIDE May 14, 2021 Praise Reports Sadiq Khan impressed by Christian prayers Cuban men led to Christ using translation app Europe Bosnia: end of fasting Netherlands: Calvinists refuse vaccines and social distancing British Isles National Day of Prayer and Worship Queen's Speech: PM to…
Idaho Governor Signs Bill Stopping Taxpayer Funding of Abortion May 14, 2021
"Idahoans don't want their state or local governments sending their hard-earned money to abortion providers—and they certainly don't want abortionists providing services and promoting abortion in our public schools and universities. Abortion should…
Ron DeSantis needs your prayers May 14, 2021
Ron DeSantis needs your prayers May 13, 2021   Dear Fellow American, Conservative leaders are under attack. Governor Ron DeSantis from Florida is pushing back on the radical Left's tyrannical agenda. He said NO to COVID-19 lockdowns. He said NO to a…
LOVE SENT WATER May 14, 2021
CBN Partners Gave Them Something to Drink… I was thirsty and you gave me something to drink. … Truly I tell you, whatever you did for one of the least of these … you did for me (Matthew 25:35, 40 NIV). Three times a day, 8-year-old Yosseline climbed down the…