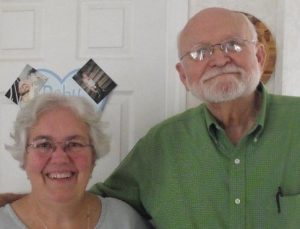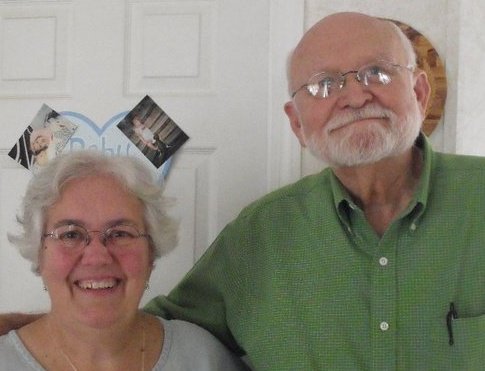 .
*****
In This Issue
1. VICTORY IN THIS LIFE IS IN GOD'S LOVE – Ron McGatlin
2. AMBASSADORS OF HEAVEN ASSIGNED TO EARTH – Clay Sikes
3. NEW ARTICLES ON OPENHEAVEN.COM
4 . NEWS HEADLINES
.
SUBSCRIBE OpenHeaven.com Digest
.
We stand at the open door of eternity looking into the eternal now bliss of heaven's goodness of perfect peace and great joy of love as those in and with God.
There are no more barriers or separations between us and God. We are stepping into the perfect union of one in pure holy love, inseparably and indivisibly abiding as one with God in Christ Jesus by the Holy Spirit.
We no longer need to walk as mere man. The heavenly resources of Father God and Christ Jesus, Jehovah and Yeshua, are with us and in us by Holy Spirit. All things are available to us, and all things are possible to us. We are complete, lacking nothing through Holy Spirit with us always.
God did not leave anything unfinished. He is holding back no good thing from us. God is not waiting for some specific date on the calendar of time. There is nothing more for God to do or provide for mankind.
Righteous, peace, and joy in the Holy Spirit are the direct result of the love of God filling the hearts and lives of the people of God.
This world is destined to be the peaceful, glorious, and beautiful New Jerusalem: His Bride. God within us in love forever exuding the magnificent glorious life of God.
ONLY BELIEVE
I can hear the dark spirits shouting against the thoughts of truth that can open our eyes to see and ears to hear the awesome truth of the reality of God's provision.
A shroud of darkness clouds our minds shutting out the great light of what God has prepared for those who have ears to hear and eyes to see the glorious heavenly provisions of God.
The world staggers about under continuous attack from the desperate traumatized spirits of darkness.
Knowing his end is in sight, Satan and his hordes of demons are traumatized in desperate fear of the brilliant light of the glorious love of God invading the world through the hearts of God's people of love.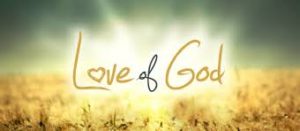 The victory of the perfect love of God in Christ is becoming known to the awakening people of the kingdom of God. That which has been hidden is now being found and is releasing the victory of love into the world.
Deceit and the false love of humanistic cheap political correctness is evaporating without the reality of the sacrificial, all-consuming, all-powerful love of Almighty God. The fortresses of evil are being dissolved by the fire of love. Righteousness, peace, and joy are being released upon the new world, the New Jerusalem, Bride people of God.
REMOVING THE COVERING FROM BABYLON
The false covering that has blinded minds to the true nature of Mystery Babylon's worldwide takeover is now beginning to be lifted off, and the true nature of Babylonian Religion is being exposed.
In this passing age, Religious Babylon is championed and propagated in Islam. Secular Babylon is headed up by godless humanism and propagated by intellectual immorality. Both along with their many branches of sinister ideologies and psychologies are being exposed.
The light of the true love governance of the arising kingdom of God and its impending works of justice are exposing and threatening to obliterate the evil hatred and vile darkness of the Babylonian charade of deception.
The implementation of justice is causing insane enraged evil hatred in the deceived people of Babylon against the people of the kingdom of God. The vile acts carried out by the madness of the demonically inflamed deceived people of Babylon is exposing the true character and nature of Mystery Babylon.
As the workers of darkness rise up in great fear with insane violence and throw off their cloak of humanistic false charity, its vile evil nature is becoming fully exposed and clearly visible.
AWAKENING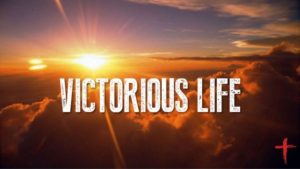 The lukewarm, doubters and dissenting misguided religious believers are being shocked to begin to see the underlying evil of the ingrained Babylonian deception that had led them into deeper darkness.
Many will hate their lives and turn to the brilliant light of pure holy love. God will give them new hearts of pure love and fill them with His Holy Spirit of love.
The fields of dry bones that starved to death in the desert of unbelief and godless humanistic religions, without love, will become the mighty army of the love of Spirit God Almighty.
The kingdoms of this world shall become the kingdom of our God in Christ Jesus our King and Lord.
The scattered bones of each individual will come back together and become whole to receive the breath of life again in the strength of the love of God to arise as one of the multitude of mighty people of God.
KINGDOM OF GOD WAS AND IS AND SHALL BE
Peace beyond all you can ask or think rests within our heart as Spirit God abides with and in us by the Holy Spirit. The power of God rests in the peace of God's love with us. All things are possible to us by the faith of Christ Jesus abiding in us by the Holy Spirit. The peaceful power of love is the source of all strength and wisdom to accomplish the full scope of the plan and purposes of God for us in this life. All things needed to accomplish all works of God in our life is in the power of the love of God. The kingdom rule of God on earth is in the LOVE in which we rest from the toil of trying hard to achieve good things in this life.
The kingdom of love is within you. Your life is naturally supernatural and nothing God desires is out of reach, and nothing is worthy of your striving to obtain. Only truly believe. Trust and obey. God gives us rest in His love.
Rest in His love by seeking His kingdom first. All who seek will find, and to all who knock it will be opened. Your life is more than being a happy consumer. You are a living (really living) sacrifice of kingdom love bringing forth on earth the will of God as it is in heaven.
Love, God's love, never fails, and His kingdom never ends.
Ron McGatlin
openheaven.com
basileia@earthlink.net 
---
There is a set time for everything, and the time of the Kingdom to be openly displayed (on earth) has come. We have entered 'the time of fullness ' – Tabernacles, a time of unity (man and God becoming one). Arthur Burt and many other prophetic voices spoke of this prior to their passing, as did the prophets of old. This oneness 'awakening' is happening all over the Body of Christ, like a new birth. When man awakens to God 'in him,' and awakens to "Greater is He who is in me than he who is in the world" (1 John 4:4), "Christ in me, the hope of glory" (Colossians 1:24-29), something great is about to happen – true purpose is about to be revealed! No longer will the stale 2nd Day – Church Age message provide life.
A restlessness is hitting the Body of Christ like a ticking time bomb – man hungers for his purpose upon earth. Look up! A witness is being birthed as Third day 'doers' are replacing Second day 'talkers.' When walk and talk marry, overcoming testimony (Revelation 12:11) becomes the witness. A 'first-fruits' company of 'prophetic doers' are being released into the earth in specific waves. First is the progressive wave of 1) Awakening (happening everywhere now), then 2) Arising (evidence of overcoming power), and lastly 3) Shinning (a 'shinning' of His favor and blessing, coupled with overcoming testimony). This initial wave of overcomers are pulling others along this track, much as an engine pulls a train (Joel 2:25-27).
We are indeed "foreigners and strangers" here, spirit beings known to God before the earth was made (Ephesians 1:4), sent to planet earth to inhabit a human body with a specific mission – colonize earth with heaven's government (Kingdom). When we 'awaken' to the fact that we are no accident, but rather a well-intended spiritual force with a specific purpose, we 'awaken' to a union (reunion) with our Father who lives in heaven. Matthew 6: 9,10 comes alive when we pray "Our Father in heaven, hallowed be your name, your Kingdom come, your will be done ON EARTH AS IT IS IN HEAVEN" – as does Matthew 6:33, "Seek first His Kingdom and His righteousness, and then all these things will be given to you…" These, and many other of Jesus' words, implore us to understand heaven's government such that it can be shared upon the earth.
Our inheritance is the Kingdom – our job is to colonize earth. We have appointed authority to accomplish our purpose. We have a right to be here, the devil does not. Demons are jealous that the earth is not theirs. When we as believers recognize that we as colonizers have God's authority, the harassment of hell must stop. We are appointed to do "greater works," which includes complete authority over demonic influences. We have the right to arrest the enemy when he unlawfully enters our domain.
We are NOT 'human beings' who happen to have a physical body, but rather 'spirit beings' who happen to be housed in a human body on planet called earth. When we 'AWAKEN' to this reality, we begin to sense purpose beyond human understanding – it is here, in spirit form that real life begins! We see in two dimensions – spirit and natural. Joshua and Caleb saw in both worlds, and conquered the one because they could see in the other! The limitations of human understanding fall off like scales, and "greater works" become possible. "Take the land!"
The Kingdom you serve determines how you live…your gift is your key to overcoming power: it is where your joy is – the real you! When your gift is complete, you become (like) a tree bearing fruit, a distributor of the Kingdom's love, power, and authority on earth as it is in heaven – a witness of overcoming testimony, revealing to earth a witness of Kingdom government. When you find your gift you find life – When you distribute your gift you give Kingdom life to earth just as it would be in heaven!
You are heaven's agent, an ambassador of the King, sent to share His Kingdom glory to earth just as it currently exist in heaven. Just as any ambassador, your job is to share your government's position on all matters. Awaken' ambassadors to your assignment on earth, and live like you've never lived!!!
Clay Sikes
lighthouseprophecy.com
---
3. NEW ARTICLES ON OPENHEAVEN.COM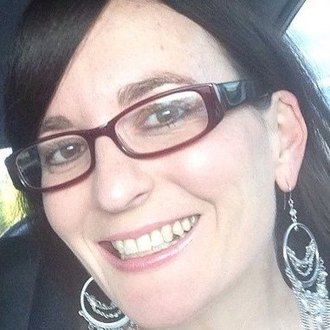 We have moved into the era where we shall see the greatest demonstrations of the justice of the Lord being made manifest in the earth like we have never seen before. In my most recent dream the Lord continued to speak about to the gavel to come to bring down injustice and to overturn.
Iranian Protesters Risking Their Lives for Freedom; Pray! Jan 13, 2020
Iranian Protesters Risking Their Lives to Stand for Freedom: 'They Are Lying That Our Enemy Is America; Death to the Dictator!' "To the brave, long-suffering people of Iran: I've stood with you since the beginning of my Presidency, and my…
Persecution 'SOS': 13 More Christians Murdered by Muslims in Nigeria as Fears Grow of Rwandan-Type Genocide Jan 14, 2020
A gang of 20 armed Fulani Muslim herdsmen attacked the predominantly Christian village of Kulben in Central Nigeria on January 8th, killing 13 and wounding three, according to Morning Star News. All of the victims were members of the Church of Christ in Nations…
Pastor persecution highlights Communist Party vs. Church Jan 14, 2020
China (MNN) — "The Communist Party wants salvation to come by being a good communist," says Todd Nettleton, a spokesperson for Voice of the Martyrs USA. Pastor Wang Yi disagreed with the Chinese government and is facing the consequences. By Guest BloggerJanuary 14,…
URGENT PRAYER: Three Christian Teachers Killed by Muslims Al-Shabaab in Kenya Jan 14, 2020 "We are sad and at the same time scared because we are targeted for being non-local government workers that belong to the Christian faith." -Robert Kibutu, local teacher, confirmed to ICC Will Maule : Jan 14, 2020  Faithwire.com [Faithwire.com] Three…
Iran's Only Female Olympic Medalist Defects to Europe, Citing Regime's 'Lies and Injustice' Jan 14, 2020
"I am one of the millions of oppressed women in Iran whom they've been playing for years… I wore whatever they told me and repeated whatever they ordered…" -Kimia Alizadeh Emily Jones : Jan 13, 2020  CBN News (Jerusalem, Israel) — [CBN…
Dear NY Times, Iran's People Are Speaking Out On Soleimani's Death and They Are NOT Mourning the Terrorist! Jan 11, 2020 | News
"Despite the American people's disagreements with their president, #realDonaldTrump made many Iranians happy. MUCH MORE Iranians than they showed you mourning on news. #TnxPOTUS4Soleimani #IraniansDetestSoleimani" -Twitter post from Iran Aimee…
Prayer Alert News: UK, Europe, and Worldwide Jan 10, 2020
Praise Reports Pakistan / Afghanistan: the Bible in Pashto 'We celebrated Down's syndrome diagnosis' From Maasai herdsboy to archbishop Europe Europe: countries redeploy troops Ukraine jet crashes, killing 176 British Isles Only 'supernatural intervention'…
US-Iran friction remains despite talk of de-escalation Jan 9, 2020
Iran (MNN) — It was a difficult day in Iran. The military fired approximately 15 missiles at U.S. forces stationed in Iraq early yesterday morning, drawing a new round of economic sanctions. By Katey HearthJanuary 9, 2020 Shortly thereafter, 167 souls perished when a…
President Trump Calls on All Americans to Lead the Fight to End Human Trafficking Jan 9, 2020
"I call upon … all Americans to recognize our vital roles in ending all forms of modern slavery and to observe this month with appropriate programs and activities aimed at ending and preventing all forms of human trafficking." -President Donald Trump…
Iran Used to Be a Consensus Issue, But Partisanship Has Changed That Jan 9, 2020
"The stakes involved in stopping Iran from bullying its Arab neighbors and threatening Israel's existence, as well as the unthinkable possibility of the ayatollahs getting a nuclear weapon, is not something partisans should be squabbling about. We…
Former LGBTQers Testify on Capitol Hill: If You No Longer Want to Be Gay or Transgender, You Don't Have to Be Jan 7, 2020
"…Four years later I was confronted by the church, and they asked me 'Who are you? Who are you really?' And at that point, I told the truth and said, 'I'm a woman living as a man.' And the Holy Spirit blew into me. And I…
CALIFORNIA: WE DID NOT DISOBEY THE HEAVENLY VISION – Mario Murillo Jan 5, 2020
I spoke one Sunday morning in Stockton, and that afternoon I took a nap before the evening rally. God gave me a dream. He told me that California Highway 99, from Red Bluff to Arvin, would be a raging river of healing and salvation. When I woke up I had no idea I was…
Why 200 GOP Lawmakers and 2 Dems Just Told Supreme Court It's Time to Revise Roe v. Wade Jan 3, 2020
More than 200 members of Congress have signed a friend-of-the-court brief urging the US Supreme Court to reconsider the 1973 Roe v. Wade decision that made abortion legal nationwide.   01-03-2020 Deborah Bunting According to The New York Times, 39 senators and 166…
MORE NEWS HEADLINES