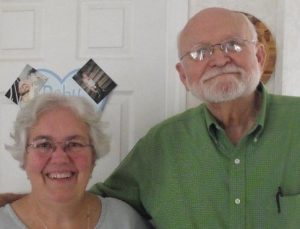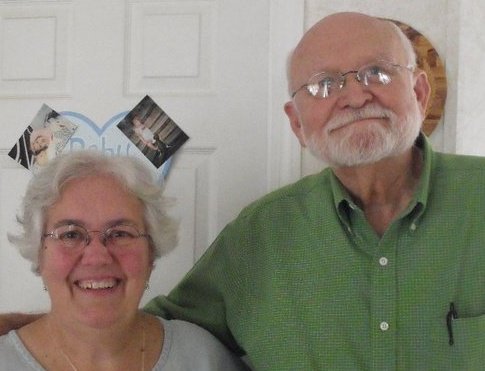 .
*****
In This Issue
1. OVERWHELMING ALL-CONSUMING LOVE – By Ron McGatlin
2. REST – THE ULTIMATE EAPON – By Clay Sikes
3. NEW ARTICLES ON OPENHEAVEN.COM
4 . NEWS HEADLINES
.
SUBSCRIBE OpenHeaven.com Digest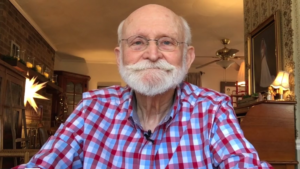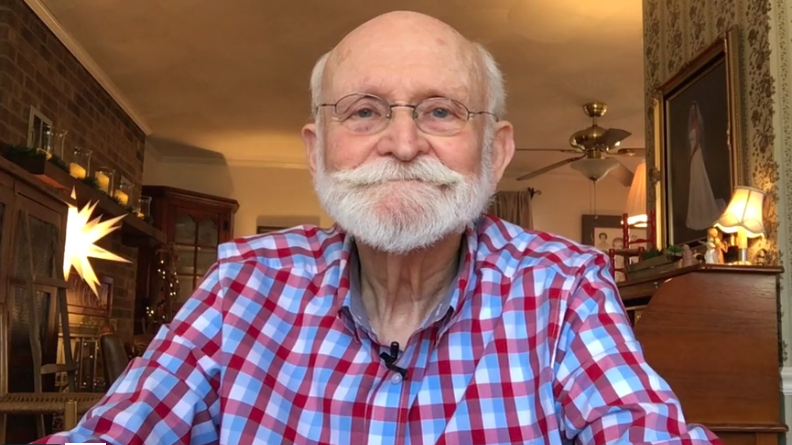 The next great move of God on Planet Earth is the Holy Spirit flooding God's people with the overwhelming love of God that consumes our past damaged life structure and makes us truly a new creation of pure holy love.
Our old life structure was unable to fully function as a mature Son of God. For many of God's people a life structure of firm beliefs, rigid boundaries, and a drive to succeed have caused an inner sense of need or lack which led to a lifetime characterized by striving. Striving to be enough, do enough, and have enough has led to some painful misadventures of life experiences that are a hindrance to our becoming the fullness of the Spirit reality of mature Sons of God, joint heirs with Christ Jesus.
The driving stress from the false responsibilities to achieve and to excel in order to obtain quality life for ourselves and our families is not God's best for us.
GOD'S LOVE CHANGING US TO CHANGE THE WORLD
Today, in this season, God is changing the lives of His people. His overwhelming and all-consuming love is melting the hearts of His people. The pure holy love of God is consuming our lives and melting away our sense of lack or need with His overwhelming love. Our harsh rules, rigid boundaries, and our fruitless striving to succeed are being consumed by His love.
Love as a river of liquid fire flows peace beyond measure dissolving all stress, anguish, and fear and then filling our being with love, trust, faith, and glorious hope. We become as a new creation free of all weightiness and filled with the effervescence of the joy of the presence of the Lord.
A quiet and peaceful strength of the power of wisdom flows effortlessly from an unending ocean of God's love. Though we may move at the speed and force of lightning, it is as if we are moving in slow motion with perfect peace inside our being.
It matters not at all that our past life is gone as even the memories fade.
We have taken hold of the plow handles of the life of the kingdom of God. The past is behind us, and the heavens pour out a new glorious life before us. Every thought, every word, and movement is fulfillment of the glory of love that is beyond anything in our past lives.
Though we may have experienced moments of this glory of God's all-consuming love swallowing up our humanity in the past, there is a change upon us. Beyond the dissolving of the past is the now maturing Son of God life in the fullness of the glory of His love continuously.
This is the way to the manifest reality of the kingdom of God on earth as it is in heaven.
The kingdom of heaven on earth is the worldwide rule of the love of God.
THE WORLDWIDE GOVERNANCE OF LOVE
The world has yet to see the rule of love governing significant areas of the world. In our natural minds we have no picture, no clear idea of even what the rule of love governing this world would look like or be like.
We are now entering the season of history of God's people receiving a clear understanding of the glorious power of pure holy love establishing perfect order in the entire world.
I hear the Lord saying that today is the time to understand the power and purpose of the practical workings of the reality of God's love on earth.
The next step in the mature children of God bringing forth the reality of the RULE OF LOVE ON EARTH is to receive a clear vision of the creative power within the heart of His people.
GOD'S CREATION CENTER ON EARTH
The pure overwhelming, all-consuming love of God filling the hearts of His people generates the rule of love into this world now on Planet Earth. The flow of love through God's people is the kingdom of God in Christ Jesus by the Holy Spirit governing all life on earth. The authority and power of God's love is irresistible and unmatched in all creation.
The pure hearts of men and women of God are God's creative production center on earth: the world and all that is in it is created, recreated, or changed from heaven by Spirit God through the hearts of His people now on earth.
Mankind is the interface, the gate between spiritual and natural, between heaven and earth.
Now is our time, our best season, to be consumed by the glory of the love of God in Christ. Today the flood of God's love is above us ready to pour into our hearts and lives dissolving our past life and filling us with new life, His life of overwhelming love of peaceful power and heavenly authority of Christ Jesus ruling and reigning in all the earth.
CONSTITUTION OF LOVE
WE THE PEOPLE OF THE KINGDOM OF GOD ON EARTH, DO SOLEMNLY BUT JOYOUSLY ACKNOWLEDGE THE END OF OUR PAST LIFE AND THE BEGINNING OF YOUR NEW LIFE OF LOVE FILLING OUR HUMAN BEING, MAKING ALL THINGS NEW.
WE WILLINGLY CHOOSE AND VOLUNTEER TO FAITHFULLY HONOR AND CHERISH YOUR LOVE BURNING WITH YOUR ETERNAL FIRE WITHIN US.
WE ACKNOWLEDGE THE DYNAMIC FLOW OF YOUR OVERWHELMING, ALL-CONSUMING GLORIOUS LOVE THROUGH US TO ALL THE WORLD AROUND US TO THE ENDS OF THE EARTH BRINGING FORTH YOUR RULE AND REIGN ON EARTH AS IT IS IN HEAVEN.
WE ACCEPT YOUR PERFECT REST AND PEACE IN THE FULLNESS OF THE POWER AND MIGHT OF YOUR LOVE FLOWING BY YOUR STRENGTH THROUGH OUR MORTAL BEINGS WITH YOUR IMMORTAL, ALL-POWERFUL, ABUNDANT, UNENDING LIFE.
WE CONFIRM THIS DAY THAT YOU, FATHER GOD, CHRIST JESUS, HOLY SPIRIT, ARE THE ONE TRUE GOD OF ALL CREATION, THAT THE EARTH AND ALL ITS FULLNESS IS YOURS ALONE.
WE ACKNOWLEDGE AND ACCEPT YOUR ASSIGNMENT TO, WITH YOUR GUIDANCE AND AUTHORITY, BRING FORTH YOUR WAYS ON EARTH AS YOUR CHOSEN STEWARDS OF PLANET EARTH AND ALL THAT IS ON IT.
WE ACKNOWLEDGE AND ACCEPT YOUR PLAN AND PURPOSE OF OUR BEING YOUR FULLY MATURE SONS AND DAUGHTERS, JOINT HEIRS WITH CHRIST JESUS AS THE RESURRECTED LIFE OF CHRIST JESUS ABIDES IN US BY YOUR HOLY SPIRIT. BY THE POWER OF YOUR LOVE, WE CHOOSE TO ABIDE IN CHRIST JESUS AS ONE WITH YOU CONSUMED IN YOUR LOVE.
WE AGREE IN ONE VOICE THAT YOUR KINGDOM COME AND YOUR WILL BE DONE ON EARTH AS IT IS IN HEAVEN.
YOUR LOVE NEVER FAILS, AND YOUR KINGDOM HAS NO END!
Ron McGatlin
openheaven.com
basileia@earthlink.net
---
REST – THE ULTIMATE WEAPON – By Clay Sikes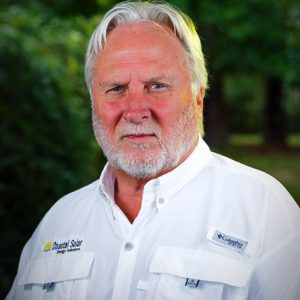 Is much chaos around you? Are you facing one challenge after another? Does hell seem to erupt against you in routine fashion? Do you see the world in greater levels of decay? The systems of men are dying; Babylon is falling and chaos spills over this planet is grand fashion. Could it be the chaos will get worse; the attacks against us more fierce? The answer is "absolutely!" Chaos is the new normal. "The weapons of our warfare are not carnal, but mighty through God to the pulling down of strongholds…" Again, chaos is the new normal, but His elect will stand up, stand strong, and stand out as lights in an ever darkening world. Masses will run to the light!!!
On the surface more chaos seems devastating; but as always, the devil overplays his hand. As the chaos increases, so too does our rest (in Him). In fact, we are learning that a Divine upgrade is offered; a deeper, more abiding, continuous place of rest; above the fray, beyond the reach of the flames that roar around us. As Shadrack, Meshack, and Abendigo, the furnace is ten times hotter but the heat cannot touch us. How can this be? Hope deferred makes the heart sick, we are weary beyond words, how can we sustain these attacks? The answer is simple – we cannot! We can no longer stand on our own two feet.
There is a Master Key to all Kingdom advancement, upgrade, achievement and it is found in Isaiah 46. Those who cling to 'man dependency' in any way, most often self, will find this form of idolatry extremely hazardous to health. YOU are not equipped to fight this battle. However, the upgrade is "Resting in the knowledge that He has upheld us since conception, carried us since birth; even to old age and gray hair" (see Isaiah 46). He made us, carries us, rescues us, and sustains us. He and He alone is our righteousness and salvation. As we seek first the Kingdom we are also implored to seek His Righteousness (right standing with God). Verse 13 of Chapter 46 in the Book of Isaiah is a Master Key. "Positional Rest" are words that come to me. Righteousness is a result of "positional rest," seated with Him in Heavenly places far above all principalities, powers, rulers of the darkness of this world, and spiritual wickedness in high places. When this position is realized and accepted, REST is the result, proper government is established within us, and restoration (being totally restored) comes.
Read verses 12 & 13 of Isaiah 46 – He is bringing about His righteousness. We are not to just seek first the kingdom of GOD but also "His righteousness, And then all these things shall be added…And his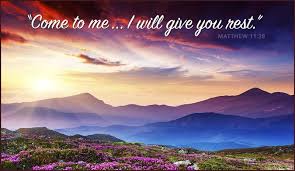 salvation shall not tarry." We won't wait long to see the manifestation of His salvation noted in verse 13. 'His righteousness,' right standing IS the awareness of being seated with Him in heavenly places – this is the faith of resting in GOD. The Lord is my Shepherd (my friend and companion), and I am seated next to Him with Jesus in a spiritual place (you are watching what is happening below). This awareness is positional rest – the knowledge of 'where you are.' REST is knowing where you are. REST is our new weapon: REST is righteousness (seated far above all aspects of earthly activity). Those who learn to live in His Rest will not only survive but thrive in today's world of collapsing systems. Your rest is your weapon, causing you to soar far above the confusion and chaos of a decaying, dying world. God is preparing a banquet table before you in the presence of your enemies. You are 'growing and becoming and you don't even know how' – it is just happening!
True Rest is the place of arrival (the City not built with human hands), where you no longer strive or try to achieve – you are content that your provider provides what He wants you to have, and whatever that is is enough. He is my defender, protector, healer, and provider – I need nothing else. In this, I REST!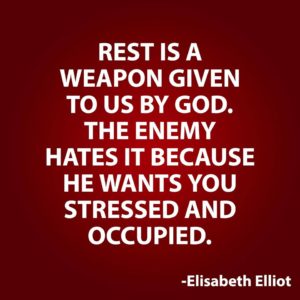 THE POWER IS IN THE REST, being in His Presence, the secret place, the place of deeper encounters with Him. To REST is to soar with Him – the two go hand-in-hand. GREAT BREAKTHROUGH IS COMING TO THOSE WHO ENTER INTO HIS REST. The Captain of the Lord of Host is with you always; He will never leave or forsake you. Rest is the ultimate form of trust, even when I walk through the valley of the shadow of death – He is with me. In this, I REST!
Clay Sikes
Kingdom Marketplace Ambassadors
---
3. NEW ARTICLES ON OPENHEAVEN.COM
.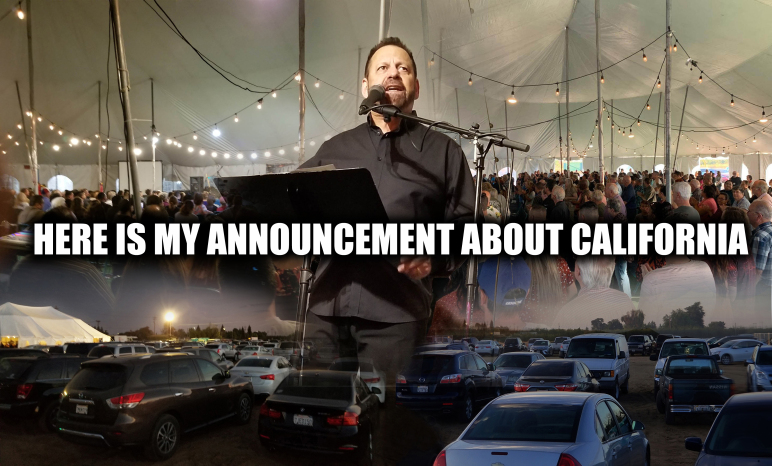 Back on December 3rd 2019, I told you this: "An astounding door for moral awakening has blown open in California, but I need your help." The help I was describing was that we needed an edge—an edge over the persecution and intimidation we had experienced.
Iranians And Iraqis Celebrate, Thank Trump For Airstrike That Killed Ruthless Military General
Jan 3, 2020
"As an Iranian, I want to thank you with all my heart." Iranians and Iraqis are celebrating after the Pentagon, under the direction of President Trump, carried out an airstrike in Baghdad that killed Iranian military leader Qasem Soleimani. The action came in response…
After Strong US Response, Iranian-Backed Militiamen Withdraw from US Embassy; But President Trump Seeks to Avoid War Jan 3, 2020
"It's definitely the first time as far as I recall that the Americans actually responded against these militias despite the fact that hundreds of American soldiers have been killed and wounded by these groups over the years. In the past, the United States…
Nigeria beheading highlights wider trend; believers display "incredible resilience" Dec 31, 2019 Nigeria (MNN) — In Nigeria, Muslim extremists beheaded 10 Christians and shot an eleventh in the latest display of unchecked terror. The attack is reportedly part of a wider campaign to avenge the October death of former ISIS leader Abu Bakr al-Baghdadi. By Katey…
What will 2020 bring to the Church in China? Dec 30, 2019
China (MNN) – Even as millions of Christians openly celebrated the birth of Christ recently, for those in the provinces of Guangdong, Shandong, and Yunnan, Sichuan, and Guizhou, the government of China banned the gatherings for members of the unofficial, unregistered…
President Trump Signs a New Law Cutting Taxes for Churches Dec 30, 2019
The bill's repeal is retroactive, meaning that the IRS will soon provide guidance regarding how churches can claim a refund on taxes they paid since 2017 due to the "parking lot tax." Jenny Rose Spaudo : Dec 30, 2019  Charisma News [CharismaNews.com]…
The Heroes with Guns Who Stopped the Texas Church Attack in '6 Seconds' Dec 30, 2019
How Good Guys with Guns Saved Lives by Stopping a Texas Church Shooter; Suspect Caught in Hanukkah Machete Attack "The events at West Freeway Church of Christ put me in a position that I would hope no one would have to be in, but evil exists and I had to take…
Miracles along the road Dec 27, 2019
Central Asia (JFP) — Jesus Film Project® team members were racked by guilt for events that happened a year earlier. They had arranged for a film showing outside a Central Asian village. Upon arrival near the community, an area they knew to be dangerous because of…
There's hope for the Central African Republic Dec 27, 2019
Central African Republic (MNN) – Militias run rampant throughout the Central African Republic. Massacre reports went from rare to commonplace this year in the struggle for control of this strategic African nation. By R.B. Klama December 27, 2019 Finding a peaceful…
Big change comes to Sudan; what does it mean to Christians? Dec 26, 2019
Sudan (MNN) — We've covered some of the recent changes sweeping Sudan: from a coup that removed a 30-year dictator Omar al Bashir from office to a constitutional amendment which removes Sharia law as its primary source. By R.B. Klama December 26, 2019 Omar Hassan Ahmad…
'It was Everything We Needed in That Moment': TX Trooper Prays With Grieving Family During Traffic Stop Dec 23, 2019
Police Badge Instead of writing a traffic ticket after stopping a woman and her husband, a Texas trooper prayed for the grieving couple. According to a recent Facebook post, Lanell James and her husband Lamar were driving to Dallas after an unexpected death in the…
Prayer Alert News: UK, Europe, and Worldwide Dec 21, 2019
Praise Reports A zealous Muslim finds a path to Christ God is ceaselessly sovereign Iraq: mini-paradise in a refugee camp Pakistan: Christian media Europe Albania: unethical building leaves 5,000 homeless Italy's gospel radio British Isles 'Let the healing begin'…
'My Father Would Have Been Disappointed': Franklin Graham Fires Back at Christianity Today's 'Elitist Liberal' Call for President Trump's Removal Dec 20, 2019
"Christianity Today released an editorial stating that President Trump should be removed from office—and they invoked my father's name (I suppose to try to bring legitimacy to their statements), so I feel it is important for me to respond. Yes, my father…
Latest Poll Finds Most US Voters Believe President Trump Was Targeted by Rogue Officials Dec 16, 2019
[RasmussenReports.com] The latest Rasmussen Reports telephone and online survey finds that 52% of Likely US Voters consider it likely that senior federal law enforcement officials broke the law in an effort to prevent Trump from winning the presidency. Thirty-nine…
'7 Killed, 21 Young People Kidnapped': Boko Haram Targets Christians Again in Cameroon Dec 14, 2019
File photo of Islamic terrorists in the Boko Haram group in western Africa. The Boko Haram Islamic terrorist group has attacked mainly-Christian villages in far North Cameroon, killing 7 people and kidnapping 21 children and young adults in their latest murderous…
Why This Homeschooling Family Is Battling Their School District All the Way to VA Supreme Court Dec 14, 2019
Deborah Bunting  CBNNEWS.COM Homeschooling has always been part of the lives of Kirk and Kristen Sosebee.  As homeschool graduates themselves, when they decided back in 2017 to educate their…
Judge Removed in Case as Texas Father Fights to Keep Ex from Turning Their 7-Year-Old Son into a Girl Dec 13, 2019
"Absent a special session between now & the 87th Session, I will introduce legislation that prohibits the use of puberty blockers in these situations for children under 18. We missed our opportunity to do so in the 86th Session. We won't miss the next…
NEWS: UK, EUROPE, WORLDWIDE, PRAYER ALERT NEWS Dec 13, 2019
Praise Reports 'When we're weak he comforts us' Women rescued Europe Greece: 'Two different hells' France: Russia / Ukraine peace talks British Isles Intercessor Focus: new ministers, new season Christmas cards 'deeply offensive' Catholic politician sues…