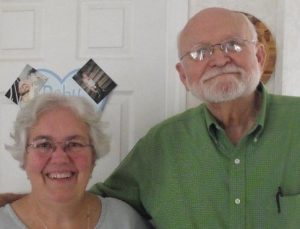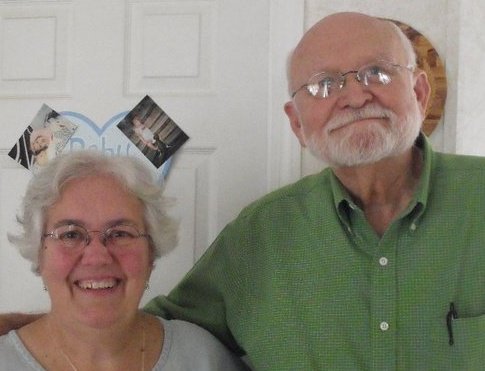 .
.
*****
In This Issue
1. CALLED AND CHOSEN TO BECOME HIS OFFSPRING – By Duane Stewart
2. NOT RACIST – Mario Murillo
3. News Headlines
.
SUBSCRIBE OpenHeaven.com Digest
.
.
.
.
.
.
.
1. CALLED AND CHOSEN TO BECOME HIS OFFSPRING – By Duane Stewart

.
There are a people created by God who are called to be chosen as becoming His offspring. But, with many of these, they continue to limit their goals in Christ simply because they limit their knowledge concerning Him and His true ways. In this they are hindering their desire for more of Him to be manifested.
Often, as we consider our Christian peers, those who live around us, we limit ourselves because of what we see in them. However, the example that God places before us is Jesus and Him alone, not our peers.
God speaks loud and clear that we are to look only toward the Savior He sent. We need to begin to see Jesus Christ as He really is, that we might become like Him. This remains God's purpose and is His continual desire for us. In this framework or picture of Christ, we can regard His promises and His purpose as to that which is really ours to claim.
Remember, God's intent from the beginning as stated in Gen. 1:26-28 is, "And God said, Let Us make man in Our image, after Our likeness: and let them have dominion over the fish of the sea, and over the fowl of the air, and over the cattle, and over all the earth, and over every creeping thing that creeps upon the earth. So, God created man in His own image, in the image of God created He him; male and female created He them. And God blessed them, and God said unto them, be fruitful and multiply, and replenish the earth, and subdue it: and have dominion over the fish of the sea and over the fowl of the air, and over every living thing that moves upon the earth."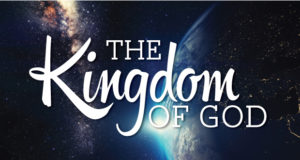 This statement of fact, God's original and eternal purpose in creating man, is that He would place a people over the works of His hands, as they multiply, replenish, and subdue the earth. They were to rule over the earth with care as they received knowledge, power and wisdom from God. This was to be accomplished in the spirit of the day as God so instructed them.
However, in their disobedience to God's stated purpose, they fell from that place of authority, the realm of dominion, to a place of servitude. But, God's nature like mercy was extended to them as a promise of restoration.
Man, in this fallen condition while living under the curse, and because of Jesus' sacrifice, begins to awaken to the fact that he has a need for a Savior. In finding his Savior man begins to understand that in order to have dominion over the earth, man must first of all take dominion, with God's help, over self, over his lower fallen sin nature.
This speaks to us of a need, that in taking dominion over all things (first our own bodies) we must first of all learn to contact and be ruled over by the power of God that exists within each vessel who would receive Him.
How is this possible? Only by gaining the knowledge needed and the receiving of the Holy Spirit Who desires to dwell within the vessel while progressively sanctifying and restoring him. This enables the vessel to visualize and gain the goal God wishes for them to attain.
What is your goal and in whom do you trust?
Wicked, degenerate desires of the fallen man will only seek to dominate and control self as well as others. Nevertheless, in Christ true righteousness and Godly inspired thoughts, when yielded unto, will mature until completely manifesting from within the man. At which time these Godly inspired thoughts will become a reality.
For this cause, man needs a vision, a revelation of God's purpose. Proverbs 29:18 states, "Where there is no vision, the people perish: but he that keeps the law [government of God's nature], happy is he".
What is a vision? – revelation,
A vision can become a prophetic vision, dream, oracle or a revelation, especially the kind of revelation that comes through knowledge and spiritual insight, namely a vision from God.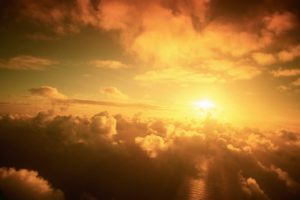 The prophets understood God's counsel so clearly because He revealed matters to them in visible means. Meanwhile, when a society lacks any revelation (divine insight of God's ways) from God such a society heads in the direction of anarchy.
However, with a vision, a revelation once received, the vessel can embrace the goal that embraces a desire and then hope knows its fulfillment. Without a vision or revelation there can be no fulfillment, in which case the vessel without true life from God can only exist without Godly spiritual fulfillment.
God, who is rich in mercy and grace delights in giving vision and revelation to the hungry soul.
Along with the vision imparted, God also releases from Himself a divine comforter with power to make it possible for the fulfillment of the vision and the revelation. Therefore, we see a need for the vessel to receive that Holy Spirit anointing as spoken of in scripture.
1 Cor. 2:9-16. "But as it is written, Eye hath not seen, nor ear heard, neither have entered into the heart of man, the things which God hath prepared for them that love Him. But God hath revealed them unto us by His Spirit: for the Spirit searches all things, yea, the deep things of God. For what man knows the things of a man, save the spirit of man, which is in him? Even so, the things of God knows no man, but the Spirit of God. Now we have received not the spirit of the world, but the spirit, which is of God; that we might know the things that are freely given to us of God. Which things also we speak, not in the words which man's wisdom teaches, but which the Holy Ghost teaches, comparing spiritual things with spiritual. But the natural man receives not the things of the Spirit of God: for they are foolishness unto him: neither can he know them, because they are spiritually discerned. Nevertheless, he that is spiritual judges all things, yet he himself is judged of no man. For who hath known the mind of the Lord, that he may instruct Him? But we have the mind of Christ."
Two elements are necessary to know the things of God. First, we need a revelation from God as given by the Holy Spirit, as well as an appropriate spiritual response from the receiving man.
The natural man, unregenerate and devoid of the Spirit, has no appreciation for the word of God.
The spiritual man, regenerate and possessing spiritual enlightenment, has received a nature that responds to and desires the truth.
Meanwhile, the carnal man, though regenerate but living much like an unregenerate, is a believer with childish ways. One who lives more for human opinion than for Christ. In this God is not pleased because of the helper made available. Note John 14:26, "But the Comforter, which is the Holy Ghost, Whom the Father will send in My name, he shall teach you all things, and bring all things to your remembrance, whatsoever I have said unto you".
This Comforter in making a people perfect is God's divine purpose, thus the need for this gift of the Comforter, the Holy Spirit which is rejected by many peoples.
However, we, the people of God must co-operate with the Holy Spirits progressive sanctifying work.
This is that which brings forth the act of perfection. Being obedient to this work is the pre-requisite which produces perfection; therefore, obedience becomes a necessary continuous product. John 5:19, "Then answered Jesus and said unto them, Verily, verily, I say unto you, the Son can do nothing of Himself, but what He sees the Father do: for what things soever He does, these also does the Son likewise".
Jesus did not ever act independently of the Father. On the contrary, He understood that, because He and the Father were one, He did only what His Father showed Him. (Read John 12:49 and 14:10). As the comforter begins to speak guidance to His people, He becomes our inner guide who acts at first as the voice of "conscience." The Holy Spirit gives counsel or gives a rebuke when a vessel is in error. He also freely gives divine approval for an act of obedience that is well done.
When a vessel rejects the voice of the conscience habitually, the conscience can become silent. 1 Tim. 4:1-2, "Now the Spirit speaks expressly, that in the latter times some shall depart from the faith, giving heed to seducing spirits, and doctrines of devils; Speaking lies in hypocrisy; having their conscience seared with a hot iron;". However, unto those who respond to the comforter's divine invitation and instructions, a glory will begin to spring forth as the anointing of God manifest Himself.
John 15:4-7, "Abide in Me, and I in you. As the branch cannot bear fruit of itself, except it abides in the vine; no more can you, except you abide in me. I am the vine, you are the branches: He that abides in me, and I in him, the same brings forth much fruit, for without me you can do nothing. If a man abides not in me, he is cast forth as a branch, and is withered; and men gather them, and cast them into the fire, and they are burned. If you abide in me, and my words abide in you, you shall ask what you will, and it shall be done unto you."
The fruit that God is looking for in His people is a Christ likeness. In order to be productive, a branch must submit to pruning, that is, to the discipline of the father while maintaining an abiding union with the vine.
This union releases a glory as love returns to God. Love releases the comforter to become a constant living companion. The comforter, the Holy Spirit, will never fail us except when the vessel begins to reject Him. Meanwhile, while in submission, the Divine comforter and teacher will continue to enlighten us in every problem, regardless of how impossible they may seem.
John 16:13-15, "Howbeit when He, the Spirit of truth, is come, He will guide you into all truth: for He shall not speak of Himself, but whatsoever He shall hear, that shall he speak: and He will show you things to come, He shall glorify me; for He shall receive of mine and shall show it unto you. All things that the Father hath are mine: therefore, said I, that He shall take of Mine, and shall show it unto you".
The Holy Spirits ministry, as directed to believers is that of a teacher. What He teaches He draws from and conveys in the authority of Christ and glorifies Christ in all that He does. True ministry in the Holy Spirit will never serve a private agenda.
However, while working in and through God's called first-fruits He continually glorifies Christ who glorifies the Father. Note John 17:3, "And this is life eternal, that they might know Thee the only true God, and Jesus Christ, Whom Thou hast sent."
Thus, the maturing of the first-fruits, in complete union with the Holy Spirit, matures into oneness with the Christ even as Christ and the Father are one. In this oneness there is a sending forth of His first-fruits to establish God's kingdom upon the earth.
Colossians 1:26-27: "The mystery which has been hidden from ages and from generations, but now has been revealed to His saints. To them God willed to make known what are the riches of the glory of this mystery among the Gentiles: which is Christ in you, the hope of glory."
Duane Stewart
https://voiceforgatheringsaints.wordpress.com 
.
Trump's Tweet was not racist, but Nancy Pelosi's statement was. She said that Trump was trying to make America white again. That is a patently racist remark. Only the Left gets away with making a racist remark while voting at the same time to condemn a Tweet that was not racist. Are you still there?
Trump should not back down from his Tweet about 'the Squad.' The Republican members of the House should not vote to condemn Trump. Trump is right to offer the Squad a return to their home country if they hate America.
Millions agree with this sentiment.  Millions of us feel that politicians who have been rescued from horrendous situations and who then call America evil—those who spout anti-Semitic taunts, and whose home nation is ten times worse—should consider going home.   The President correctly pointed out that if you are indeed a crusader against poverty, injustice, and oppression, the nation you fled is a prime candidate for your crusade.
Ilhan Omar said "I'm embarrassed and ashamed to live in this hypocrisy." Okay then: why is she here?
Americans know ingratitude, arrogance, and ignorance when they see it. They see the Squad as flat out liars, who have zero good to say about America.
If there is racism in this at all, it comes from this Squad of politicians. In their bubble, the white male is the axis of all evil.  How is that not racist? We have the impossibly ironic and insanely amusing situation of people who have made undeniably racist remarks being seen as victims of racism.
Mark Levin said, "Her lack of gratitude and appreciation for America is repulsive. It's no wonder why the media, such as the NY Times, love these provocative Congresswomen and it stems from their abysmal failure to the American people on their coverage of the Holocaust. Later, Pastor John Hagee's comments that America is slipping away from Godliness toward self-dealing and secular humanism, which is contrary to the principles of our founding. Finally, Speaker Nancy Pelosi was accused of racism, was defended by Trump, and fired back labeling him a racist today."
Nancy Pelosi is now possibly the most desperate politician in American history. She is flailing from one extreme to another in a blind search for a magic bullet with which to destroy Trump. She swung from correcting the very Squad she now defends, to attacking it, all within a 24 hour news cycle.
Here is what Nancy's actions tell us: One day, she worries that alienating the Squad will offend Progressives. The next day she worries that the real America isn't at all what left-wing news and social media say it is.
But she knows even more. She knows socialism is a bust. She knows millions are weary of political correctness. She destroys innocent reputations and calls for silly boycotts of even the most innocent companies and products. Americans are sick of the Left portraying everything they don't like as being racist and Nazi.
Americans are outraged and nauseated by flag burnings and by athletes like Megan Rapinoe who make it 'all about them.'
Americans see how Facebook, Twitter, Google, Instagram and YouTube insult our intelligence every day.  Zuckerberg and Dorsey claim they are not biased against conservatives and Christians, even as they ban more and more content on a daily basis.  They really do think you are stupid, which proves they are stupid.
Nancy Pelosi pulls the dumbest stunt yet, to get the House to formally condemn Trump's Tweet as racist.  Not one Republican had better vote for this—not one.  It is a trap.
If there is one truth today it is this: You never apologize to the Left. Apologies open the door for them to lie and use it against you later. Trump learned this early on.
A vote to condemn Trump is a false flag. It's a silly trap like asking the question, "Do you still beat your wife?" If you vote to condemn Trump you are admitting he is a racist.  If you don't vote to condemn him, you are a racist.
It is a stunt born out of Nancy Pelosi's panic and desperation.  And, speaking as a Spirit-filled believer—it is demonic.
House Minority Leader Kevin McCarthy, (R-Calif.), said in a news conference Tuesday morning that he did not believe Trump's Tweets were racist.  I quote him: "I believe this is about ideology; this is about socialism versus freedom."  McCarthy added that it was at a news conference on Monday, as the congresswomen responded to the President, that they "talked more about impeachment than anything else."
He went on to say, "This is more from their base, it's about politics, and it's unfortunate.  We should get back to the business of America." Amen, brother!
---
3. News Headlines
NOT RACIST – Mario Murillo Jul 16, 2019
Trump's Tweet was not racist, but Nancy Pelosi's statement was. She said that Trump was trying to make America white again. That is a patently racist remark. Only the Left gets away with making a racist remark while voting at the same time to condemn a Tweet that was…
While Iran and the US Go Head-to-Head, Iranians Are Turning Their Hearts to Jesus
Jul 16, 2019 "What's taking place in Iran right now is spectacular. It's the fastest growing Church in the world that owns no buildings, has no 501c3's, that owns no property, that has no bank accounts; that has no centralized leadership; that has no…
'Unplanned' Opened in Canada and SMASHED Box Office Expectations! Jul 16, 2019
Unplanned' Smashes Canadian Box-Office Expectations On Opening Weekend: 'No. 2 Highest Per-Screen Average In All Of North America' "We're not sure exactly how many Canadians consider themselves pro-life … but we're confident…
Christian teenagers accused of blasphemy, jailed in Pakistan Jul 16, 2019
Pakistan (MNN) – Strict blasphemy laws continue to upend the lives of Christians in Pakistan*. Two Christian teenagers were recently arrested for blasphemy charges in the Punjab province. Sunny Mushtaq (19-years-old) and Noman Asghar (17-years-old) face blasphemy…
Cuban Government Bans Evangelicals from Travel Jul 16, 2019
CUBA (ANS) — Three evangelical leaders were prevented from boarding flights from Cuba to the United States on Saturday and Sunday July 13-14 as they attempted to travel to Washington, DC to participate in the Ministerial to Advance Religious Freedom, which takes place…
Christian Teacher Pushes Back against California's Radical Sex-Ed Agenda Jul 15, 2019
"If you're a teacher, you need to discover what your unions are really funding, because the teachers' unions are the root cause and the root funding of every single problem we have in our schools in our country; they are directly attacking our…
Black Pastors Call on Nike to Sever Relationship with Colin Kaepernick: 'Doesn't Reflect Outlook of Most African Americans' Jul 15, 2019 Dr. Susan Berry : Jul 15, 2019  Breitbart.com [Breitbart.com] Rev. Bill Owens: "It has been clear for a long time that Colin Kaepernick's views represent hard Left anti-American politics. They don't represent most Americans, and they don't…
'This is a great revolution': Giant Barges Carrying Leviathan Natural Gas Platform Set Out from Texas to Israel Jul 15, 2019
"Completion of the Leviathan gas platform and the pumping of gas from this field later in the year is a critical component of the strategic, energy, economic and diplomatic strength of the State of Israel. A gas pipeline will run from here and will link us to…
Revival in Sri Lanka in Aftermath of Easter ISIS Attack Jul 12, 2019
Revival Exploding in Sri Lanka 2 Months after Horrific Easter Church Bombings by ISIS The radical grace and love offered by Christians following the Easter massacre ring louder than the blast of a bomb ever could. Lyndsey Koh : Jul 12, 2019  Mission Network News via…
Prayer Alert News: UK, Europe, and Worldwide July 12, 2019 Jul 12, 2019
Praise Reports 100 persecuted Christians rescued since March Algeria: massive Church growth Europe Brexit's effect on Europe Germany: no ground troops in Syria British Isles 12 July: prayers and declarations for the nation Report on countries persecuting Christians UK…
President Trump Successfully Appoints a Seventh Judge to the Ninth Circuit Court of Appeals Who Clerked for Antonin Scalia Jul 12, 2019
For 30 years, the court has maintained a reputation as the most liberal appellate circuits in the nation, but that should now change. Mikaela Mathews : Jul 11, 2019  ChristianHeadlines.com (San Francisco, CA) — [Christianheadlines.com] On Tuesday, Washington, DC,…
Franklin Graham Tar Heel State Tour KICKOFF EVENT Decision America Jul 12, 2019
Mark your calendars for the kickoff event in your city. Mark your calendars for the kickoff event in your city. DISCOVER HOW GOD CAN USE YOU TO TRANSFORM YOUR COMMUNITY WITH THE GOSPEL. This July, come learn about the Franklin Graham Decision America Tar Heel State…
SPECIAL WORD FROM CHINESE BELIEVERS 2019 Jul 11, 2019
SPECIAL WORD FROM CHINESE BELIEVERS 2019 This is a summary of what is presently happening in the Chinese Church.  The situation is very fluid and changing daily, but our contacts in China have shared the following update: Thousands of churches continue to be closed…