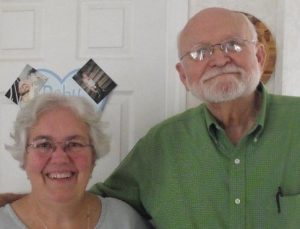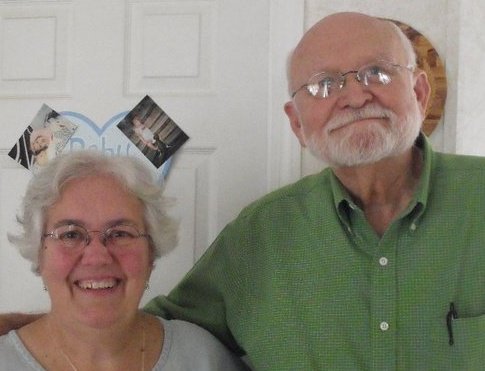 .
.
*****
In This Issue
1. The Kingdom of Spirit-natural Life – By Ron McGatlin
2. THE FATHER'S RESURRECTION OF THE BODY OF CHRIST – By Rosaleen Hager
3. VIDEO 44 THE FOUNTAIN OF IMMORTAL LIFE NOW – Ron McGatlin
4. News Headlines
.
SUBSCRIBE OpenHeaven.com Digest
.
.
.
.
.
.
.
.
.
1. The Kingdom of Spirit-natural Life – By Ron McGatlin
"I am opening before you this day an unhindered view into SPIRIT reality beyond that which you have seen before. Stop! Pause before Me and quiet your natural mind. Be at rest and ask to enter the realm of Spirit."
It is natural for us to abide in natural thinking. God is seeking those who will leave the realm of natural to enter the unlimited realm of Spirit thinking. The Bible is written in natural words carrying a deeper Spirit message. The natural mind cannot receive the deeper Spirit understanding hidden in the natural words. (1 Corinthians 2:14, 2:9-10).
It is by the Spirit looking into the Spirit hidden deep in the language of the written word that the true depth of meaning is revealed into our redeemed human spirit and then into our natural understanding. Light shines forth from the word as the natural protective coating or shell is dissolved by the Spirit, revealing the true heart of God and His word of life given to His called and chosen children.
SONS OF GOD HEAR THEIR FATHER
Deep within our spirit being, pure holy light comes from the heart of Spirit God into the heart of the Sons of God, joint heirs with Christ Jesus. Often the words of God come more as a living experience of knowing without language. Wisdom and understanding complete with feelings and vision come as if on the wind of Spirit. Spirit wind flows the realities of life, of situations, of things now, and things to come into the filters or receivers of our Spirit filled hearts. (John 10:27) (Galatians 4:1-6)
There are literally many hundreds of languages in the world. And among them probably a dozen or more major or most popular languages. The pure holy language of God supersedes all natural language. The Spirit language of God is all inclusive and all powerful. The spoken words of God emanate from the all-powerful, all-loving, all-knowing heart of Father God, the creator and sustainer of all creation now and forever. His words carry the entire reality of the whole situation or matter in perfect seed form. The full power of God-life is encapsulated within the seed word of God to bring the completed fulfillment of the word.
When Father God spoke light into existence and created this world and all that is in it, He did not speak English or Spanish or any other natural language. He spoke all things into existence with creative Spirit all-inclusive seed language that formed existence from nothing but Himself. Spirit God exuded natural creation into being. (Genesis 1)
BEYOND SUPERNATURAL
"Spirit-natural" life is beyond supernatural.
"Spirit-natural" life connects us directly by the Spirit into the throne or control center of all creation. The governance of creation rests upon one throne, one supreme source of all creation.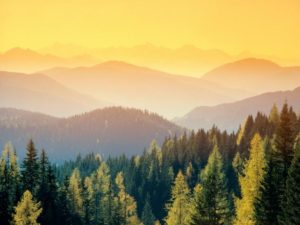 Our life on earth now as the Body of Christ is both natural and Spirit-natural at the same time.
Spirit Christ as Head is now being firmly joined to the Body of Christ on earth.
Man's headship type systems in this life must be changed into systems under the headship of Christ Jesus as Lord and King.
The Spirit Head on earth is Christ Jesus Yeshua Messiah fully connected to His Spirit-natural Body of many Sons. Everything on earth or around earth that denies this truth is a lie and a liar. It is the spirit of anti-Christ that possess and drives all that denies Christ Jesus now come in the flesh of redeemed mankind to rule and reign on Planet Earth. "By this you know the Spirit of God: Every spirit that confesses that Jesus Christ has come in the flesh is of God, 3 and every spirit that does not confess that Jesus Christ has come in the flesh is not of God. And this is the spirit of the Antichrist, which you have heard was coming, and is now already in the world." 1 John 4:2-3.
NO COMPROMISE
There is no compromise or shadow of turning in the complete and total rule of God in Christ Jesus by the Holy Spirit. The unbreakable and unbendable rod of iron is the absolute pure LOVE of Father God in Christ Jesus Head of His Body on Earth as it is in heaven. This is the Spirit-natural reality of the fullness of the kingdom of God, kingdom of heaven, now manifesting on earth.
The full redemption of the Cross of Christ and all that it purchased must now come forth into natural creation. Some will call this the end of the world. Yes, it is the end of the world as it was, but it is only the beginning of the world that is now coming forth. (Psalm 2) (Revelation 2:18-29, 12:1-6, 19:15).
PEACE ON EARTH
Perfect peace and rest is now available in the Spirit-natural life.
Only those who lose their life now will find this life in their Spirit-natural experience of peace and rest on earth now and in eternity. (Matthew 10:37-39) (Mark 8:35, 10:29-30).
All others will pass into their final eternal destiny when they leave their bodies on earth. Those who believe will then enter into eternal rest with God.
In either case, whether the natural life is lost in becoming Spirit-natural life or by passing from the earth realm in natural death the world as it has been is now becoming as it shall be, on earth as it is in heaven. (Matthew 6:9-13).
DO NOT BE DECEIVED
This is NOT a call to drop your God-given mission in life and gather on a remote mountain to await the end. This is a day to allow Spirit God to do His greatest work ever in and through you. It is time to, by the Spirit, bring forth the fullness of Christ Jesus working in you to do all God has put into your hands. Be and do heartily all the things of the practical real world of business, ministry, and every God-given activity of meeting the needs of mankind around you. (Colossians 3:23-24).
The greatest need that is soon developing is the peace of salvation to the masses of people soon leaving the earth. Eternal destinies are at stake in this season of harvest. Do what you are called and given to do, and preach Jesus Lord and Savior as you go. Seek and follow Spirit God within you at all times.
BEAUTY FOR ASHES
The battered and bruised shall stand healed and strong as the time and season of beauty for ashes brings forth the Garden of Eden way of life on earth from the ashes of the past ungodly world order. The Lord will heal all of the wounds of past battles and abuses from the fires of persecution and earth cleansing judgments.
"The Spirit of the Lord God is upon Me,
Because the LORD has anointed Me
To preach good tidings to the poor;
He has sent Me to heal the brokenhearted,
To proclaim liberty to the captives,
And the opening of the prison to those who are bound;

2 To proclaim the acceptable year of the Lord,
And the day of vengeance of our God;
To comfort all who mourn,

3 To console those who mourn in Zion,
To give them beauty for ashes,
The oil of joy for mourning,
The garment of praise for the spirit of heaviness;
That they may be called trees of righteousness,
The planting of the Lord, that He may be glorified."
4 And they shall rebuild the old ruins,
They shall raise up the former desolations,
And they shall repair the ruined cities,
The desolations of many generations."
Isaiah 61:1-4.
Make no mistake, as the glorious reality of Christ Jesus ruling and reigning on earth in and with His people comes forth on earth, the fiery end of all that lifts itself against God must come down. The pride and loftiness of man will be dissolved in the coming glory of God cleansing the earth and bringing forth the full reality of God with His people in the new reality of the kingdom of God and the will of God on earth as it is in heaven. Read: (Isaiah 2).
"Do not fear, little flock, for it is your Father's good pleasure to give you the kingdom. Luke 12:32.
Ron McGatlin
openheaven.com
basileia@earthlink.net 
---
THE FATHER'S RESURRECTION OF THE BODY OF CHRIST
By Rosaleen Hager
Our Father, in His unlimited wisdom, is bringing together saints
who will create CITIES OF LIGHT.
These saints of leadership will have been through the FIRE of GOD.
There will begin to be small groups, and the leaders who have been through the fire will be given the Father's plan for that area
and will train others to go out and do the same  kind of leadership training.
Powerful, staunch, cleansed, holy, unselfish, totally sold out saints
Other saints will be sent to these CITIES OF LIGHT to help and
strengthen the leadership with prayer, and bring to the
ministry the restored gift of "helps" that are mentioned in scripture.
These Helps Ministries will be greatly loved and fully appreciated by everyone. Not only because of the help that will be given, but because of the humility and love with which they  will minister. The helpers will be greatly needed because of the scope of the vision that the Leadership will carry.
Many of the ministries that are mentioned in scripture  are
going to be unfolded. They have been lost and misguided through the centuries. The true definition and outworking of these ministries is beginning to take place now.
A clear understanding of each person's calling will be unveiled.
These will all have been through the fire.
Only when "self" (meaning "the first Adam") is truly dead,
and JESUS, "the LAST ADAM" reigns supreme, will we know, understand, and fulfill the partaking of the sufferings of Christ,
and also, especially, the Glory of Christ.
Partaking of the suffering of Christ which is coming will be also be accompanied by the Partaking of the GLORY of CHRIST.
Stephen was the First Fruits of this truth.
"Every member of the supreme council focused his gaze on Stephen, for right in front of their eyes, while being falsely accused, his face glowed as though he had the face of an angel!" Acts 6:15 Passion Translation.
"When they heard these things, they were overtaken with violent rage filling their souls, and they gnashed their teeth at him. But Stephen, overtaken with great faith, was full of the Holy Spirit. He fixed his gaze into the heavenly realm and saw the
glory and splendor of God — and Jesus, who stood up at the right hand of God.
"Look!, Stephen said, "I can see the heavens opening and the Son of Man standing at the right hand of God to welcome me home!" Acts 7: 54-56 Passion Translation.
This same thing is happening all over the world right now.
Christian families in Syria and other neighboring countries are being martyred for their faith.
We are called to "be strong in the Lord and the power of his might." And to, "have the mind of Christ." Only the mind of Christ can survive what is coming. You can have His mind. Ask for it daily. His mind will bring peace, understanding, and strength.
The world will have a lot of things happening at the same time. All will be happening at once. We will be having a lot of super natural events and outpourings.
As a warrior, you are trained to "Keep Focused on the Mission".
The enemy will try to distract you from the truth. Do not allow it.
A study of all of the revivals throughout history actually reveals that they were eventually opposed and watered down by religious people who began teaching against some of the new truths
that were being brought back to the body of Christ.
They used scripture out of context. Severe persecution came from the body of Christ. Sometimes, leadership was pressured to step aside and be "cared for" by highly respected ministers.
This same pattern has been deployed through history.
Men's ideas, Men's interpretation, Men's thoughts about what God wants are all a product of rebellion. This is why we need the purifying Fire of God.
I really love the way that one of the saints expressed this.
This tactic of the enemy will not work this time.
NOT THIS TIME.
Rosaleen Hager
roshager@fastmail.fm  
---
3. VIDEO 44 THE FOUNTAIN OF IMMORTAL LIFE NOW – Ron McGatlin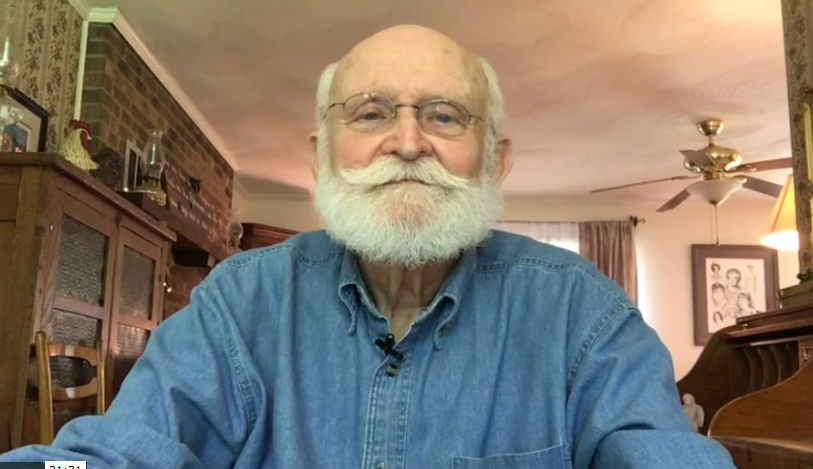 The mystery of the ages now revealed is the immortal glorified Christ in you the hope of glory. The glory of God fills the earth through the resurrected Christ abiding in multitudes of Sons of God, joint heirs with Christ, ruling and reigning on Planet Earth.
---
4. News Headlines
Democrats Remove 'So Help Me God' from Oath in US House of Representatives May 23, 2019
"…This is one more indication of the new Alexandria Ocasio-Cortez Democratic Party and where they want to lead the nation. They want to segregate religion, ostracize it and minimize its influence. Is this really where the majority of Americans want to go?…
Hundreds Rally in Times Square to Protest Anti-Semitic Congresswoman Ilhan Omar May 23, 2019 Funny, no US mainstream news outlets covered the event. (New York, NY) — [PJMedia.com] Monday night, hundreds of protesters gathered in Times Square in New York City to call for the removal of Rep. Ilhan Omar (D-Minn.) from the powerful House Foreign Affairs…
Education paves a positive future for refugee children in Lebanon May 23, 2019
Lebanon (MNN) – Horizons International's School of Hope is educating and positively influencing refugee children in Lebanon. It started as a class of 20 Christian refugee kids from Muslim backgrounds who were in dire need of an education. By Lindsay SteeleMay 23, 2019…
New arrivals flood Colombia as Venezuela crisis worsens May 23, 2019
Colombia (MNN) — Each day, thousands of new faces merge into Colombian society. While an estimated 45,000 people cross the border each day and then return to their home in Venezuela, UNHCR reports, "up to 5,000 of them remain in Colombia or continue their journeys in…
Australia's Amazing Conservative Shock Win in Election May 20, 2019
Huge Conservative Win in Australia as Left-leaning Labor Party Concedes "Unlosable" Election: Shocked Pollsters Get it Wrong Yet Again! In what's being called an epic fail, pollsters were "confounded" that Conservative Prime Minister…
Franklin Graham Launches Decision America Northeast Tour May 20, 2019
Check out the dates and locations near you. (Charlotte, NC) — [BillyGraham.org] At a time when people across America are filled with uncertainty, Franklin Graham wants to offer a message of hope to people in the Northeast region of the United States. He will also…
Prayer Alert News: UK, Europe, and Worldwide May 17, 2019
Praise Reports Changing face of mission Ramadan 'Iftar' Kosher meal Europe European parliament elections: Brexit Party Germany: opening to God British Isles Prayers in and for Parliament Organised crime at record level UK 'spy' jailed in Iran Abortion HOPE for all:…
Sudan turmoil continues; here's what it means for Christians May 17, 2019
Sudan (MNN) — Military and civilian talks fell apart in Sudan this week. An agreement was reportedly in sight, but then the ruling military council suspended talks on Thursday. By Katey HearthMay 17, 2019 Since the ouster of long-time dictator Omar al-Bashir in…
Ten more Christians killed in Burkino Faso May 17, 2019
Ten more Christians killed in Burkino Faso By Muslims written by Michael Ireland May 16, 2019 BURKINO FASO (ANS) — Ten more Christians were killed as a spate of attacks on churches continues in northern Burkina Faso. The ten, dying in two attacks on May 12 and 13,…
Canada: Ontario Appeals Court Rules Christian Doctors Must Participate In Abortion, Euthanasia May 16, 2019
"This is a set-back for every Canadian who wants her or his conscience to be respected by government authority," -John Carpay, lawyer and president of the Justice Centre for Constitutional Freedoms Lianne Laurence : May 16, 2019  LifeSiteNews.com…
They Chose 'to Love a Murderer': EMANUEL Documentary Shows the Power of God after Church Massacre May 16, 2019
"The documentary highlights how a horrible tragedy can bring a community together, and spreads an important message about the power of forgiveness. I hope the film inspires others like it does me." -Steph Curry, of the Golden State Warriors and Executive…
'Run The Race' marks Heisman Trophy Winner Tim Tebow's first film May 16, 2019
NASHVILLE, TENNESSEE (ANS) — Run The Race marks the Tebow brothers' first foray into feature films. Heisman Trophy winner, national champion and NFL veteran, and professional baseball player Tim Tebow can now add "filmmaker" to his impressive list of accomplishments….