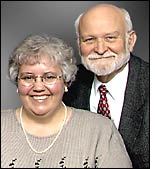 In This Issue
1. From Heaven's Perspective – LOVE and LIGHT
2. Humanity's Controversial Role In The Unfolding Kingdom of God
3. Encouragement
4. News Headlines
SUBSCRIBE OpenHeaven.com Digest
From Heaven's Perspective – LOVE and LIGHT
By Ron McGatlin
The true New World Order is Heaven's ways on Planet Earth.
The ways or order of Heaven can be expressed in one word: LOVE.
Love is perfect. Perfect is love. God is love.
All that is perfect in heaven and earth flows from love.
All that flows from God is perfect love.
Perfect love is the light of heaven and earth.
God is light, and in Him there is no darkness at all.
Christ Jesus in us is the light of the world.
Every disorder of the world flows from darkness.
Darkness is the absence of light.
Light dissolves darkness.
The power of light/love is greater than the power of darkness/"un-love."
THE PERFECT LOVE LIGHT OF CHRIST JESUS FROM HEAVEN ON EARTH IS THE ONE AND ONLY ANSWER TO EVERY EVIL PROBLEM OR DISORDER OF THE ENTIRE WORLD.
CHRIST IN US IS THE KEY TO REDEMPTION AND RESTORATION OF THE ENTIRE WORLD. (Col 1:27). YOU ARE THE LIGHT OF THE WORLD. (Matthew 5:14) (John 8:12). THE LIGHT IS BRIGHTLY SHINING THE LOVE OF GOD INTO HIS MANY MEMBERED BODY, HIS MATURING SONS AND DAUGHTERS ON EARTH. CHRIST IN YOU BY THE HOLY SPIRIT IS CHRIST JESUS IN THE WORLD TODAY. CHRIST JESUS HAS RETURNED AND IS MANIFESTING DAILY IN AND THROUGH HIS EVER GROWING AND MATURING BODY AND BRIDE. (John 14:17-18, 20, 23). LOVE IS THE ANSWER.
Dear friends, I feel it is fitting to apologize to everyone in the world on behalf of the Christian Religion for the mixtures of light and darkness that have been delivered to you for centuries. Concepts and teachings of men have been mixed with the true gospel of Christ Jesus and presented to multitudes of seeking people as biblical truth. I am truly sorry for the fallacious doctrines of demons and religious erroneous teachings of men presented by Christian Religionists that have unintentionally shrouded the truth of Christ Jesus and His glorious kingdom coming forth on earth (1 Tim 4:1) (Matt 15:6-9) (Mark 7:7-8). I am not apologizing for the abundance of wonderful truth brought forth by the Church but rather for the mixture of darkness that slipped into the message. The intent of the religious teachers was probably always not to deceive but to keep the gospel pure and unadulterated. However, the cunning trickery of the enemy brought devious error centuries ago through intellectual discernment of the Bible without the fullness of the Spirit's guidance bringing forth further revelation of Christ Jesus and His kingdom.
This truth of Jesus and His kingdom is NOT about the Christian Religion or any other religion. It is about the reality of Christ in the Holy Spirit dwelling in a people bringing forth the LOVE and LIGHT of heaven to cleanse, transform, and rule on earth.
Specifically some of the mixtures of teachings are:
The teaching that the old sinful nature of man must always be with us causing us to sin daily, the lack of the works of Christ in us now by the Holy Spirit.
The necessity to wait for Jesus to bodily come back to earth to have victory in this life and establish His kingdom.
The denying of the reality of Christ's return in the Holy Spirit to indwell His body of believers on earth to fulfill the work of redeeming and restoring the world to the kingdom of heaven.
The denying of many Spirit gifts and miracles as if they were not for today.
The teaching that Planet Earth must be destroyed by God. It is the evil of the world that is to be destroyed by the fire of God, not the planet.
This list of that which has been used of the enemy to rob us of the true gospel of the kingdom of God potential on earth goes on. For the scriptures and biblical teaching regarding these errant doctrines and much more biblical truth about the solutions, download the book "The Seventh Millennium" to your computer at no charge. For a beginning understanding of the greater kingdom of God and for overcoming hindrances to receiving the fullness of the kingdom of God life now, download the larger study book "Kingdom Growth Guides" also at no charge.
The results of the mixture is a splintered mass of Christian churches and denominations that have been mostly powerless to bring forth the true LIGHT and LOVE of God into the world to resist and restrain evil and produce the pure holy reality of God's ways from heaven in all areas of life on earth. The preaching of only a man-centered salvation message has not provided the power for the reality of a Christ centered world of love and light. This has given free reign for the anti-Christ's evil darkness to deeply infiltrate governance of the world through deceiving the minds and hearts of the people. The church systems of the past have turned the governance of the world over to the enemy by default.
PLEASE DON'T GET ME WRONG. I THANK GOD FOR ALL THE TRUTH OF THE GOSPEL OF SALVATION, THE PRESEVERATION OF THE BIBLE, AND EVERY GOOD AND BENEVOLENT WORK THAT THE CHRISTIAN CHURCHES HAVE DONE. Yet, the mixture does exist that has robbed believers of the reality of the powerful LOVE and LIGHT of God transforming our world into the kingdom of God on earth as it is in heaven.
MY DEAR BROTHERS AND SISTERS, THIS IS ALL CHANGING NOW. THE PURE HOLY LOVE OF GOD IS BRINGING THE TRUE LIGHT AND MAGNIFICENT POWER AND GLORY OF GOD'S KINGDOM INTO THIS WORLD. THE KINDOM OF GOD IS NOW GROWING IN THE HEARTS AND LIVES OF GOD'S PEOPLE. THIS IS HAPPENING EVEN WHILE GREAT PRESSURE IS BEING BROUGHT BY THE DARKNESS SEEKING TO DESTROY THE NAME OF JESUS AND ALL LIGHT AND LOVE FROM THIS WORLD.
What the enemy means for evil always works for good to those who love God and are called according to His purpose. The extreme pressure of the evil assault will reduce the people to nothing but pure holy love and light. Christianity will be washed clean from all its mixture in the powerful presence of God within and among His people. Christianity will be transformed from a religion to a relationship of oneness with God in Christ Jesus be the Holy Spirit. The marriage is taking place as the Bride is formed and becomes one with God to transform this world restoring it to the Garden of Eden life in intimate oneness with God forever.
Be transformed to transform our world.
There is a generation arising now that will move rapidly into a pure holy love relationship with God that will enable them to pass by where we have lived before them into a much greater fullness of the love and light of God and His kingdom. Powerful supernatural works of Christ Jesus will flow freely through them to transform the world around them into the kingdom of God.
Abandon all else and arise into the most glorious presence of God releasing the powerful light and love changing our world. All the miraculous works that Jesus did in the first century and even greater works will flow freely among His people who are being transformed from the past era of religious church into the glorious reality of the kingdom of heaven on earth. This GOSPEL OF THE KINGDOM shall be preached and demonstrated by the power of the LOVE and LIGHT of God in all the world and then the goal of "on earth as it is in heaven" will have been reached.
And this GOSPEL OF THE KINGDOM will be preached in all the world as a witness to all the nations, and then the end (goal) will come – Matthew 24:14.
The unity of the church does not come by focusing on religion but by lifting our focus to Christ Jesus and His kingdom of love that causes us to become one with God and one another.
Thank you Jesus, Amen.
Ron McGatlin
www.openheaven.com
basileia@earthlink.net
Want to know more? What is the difference in the gospel of salvation and the gospel of the kingdom that Jesus preached, taught and demonstrated?
Study the free online book "The Seventh Millennium"
http://archive.openheaven.com/bookstore/downloads/TheSeventhMill ennium.pdf
And
"Kingdom Growth Guides" http://archive.openheaven.com/bookstore/downloads/KingdomGrowthG uides.pdf
Humanity's Controversial Role In The Unfolding Kingdom of God

By JD King
Sometimes, when discussions about God's Kingdom come up, people are curious about humanity's function. Many want to have a conversation about Spirit-filled believers' role in the overflow of Jesus' victory.
Since this is such an important topic, I thought that I would take the opportunity to reflect on it in the following article.
While there are a number of beautiful things that emerge in our role as mediators of the Kingdom of God, I thought that I would primarily focus my attention on one vital element.
You see, through our unfolding identity in Christ, we are increasingly receiving "governmental" authority. As we walk in God's goodness and glory, He is giving us the capacity for righteous judgments within the realm of creation. Reflecting on this, Jesus boldly declared:
"I assure you that at the restoration of creation and the Son of Man sits upon his glorious throne, you who have been my followers will also sit on twelve thrones, judging" (Matthew 19:28a).
As things are progressively brought into their fullness, the followers of God will ultimately sit on thrones and make determinations about a myriad of things. Elsewhere in Scripture, a similar declaration is made:
"You are those who have stood by me in my trials; and I confer on you, just as my Father has conferred on me, a kingdom, that you may eat and drink at my table in my kingdom, and you will sit on thrones judging" (Luke 22:28–30a).
In these passages, we observe a "dominion" conferred upon Jesus and His loyal followers. The sons and daughters of the Most High are being offered a "royal" status. Under the unction of the Spirit, Paul takes this notion further, declaring:
"Don't you realize that someday we believers will judge the world? And since you are going to judge the world, can't you decide even these little things among yourselves? Don't you realize that we will judge angels? So you should surely be able to resolve ordinary disputes in this life" (1 Corinthians 6:2-3).
This incredible passage suggests that Christians will not only judge the world, they will also have jurisdiction of the angelic realms. I don't think that many envision "flesh and blood" operating in a heightened role like this, but this is rather clear from the Bible. Though made of "dirt," we will still function on a higher plane than Satan and his minions.
This remarkable truth is also asserted in other passages. In one instance, the writer of Hebrews declared that the world to come will be in submission to men, not demons or other spiritual entities. He writes that "God did not subject the coming world, about which we are speaking, to angels" (Hebrews 2:5).
He goes on to declare that Jesus' "concern is not for angels, but for Abraham's descendants" (Hebrews 2:16). As the larger trajectory of the Bible is considered, there's little doubt where things are going.
One of the goals of Kingdom advancement is to restore humanity to its original status. Through the precious blood of the Lamb, the redeemed are being brought back into the dynamic role that Adam relinquished.
As we try to understand the complexities of the future, we must never forget the precious words of Jesus. He declared, "Don't be afraid, little flock. For it gives your Father great happiness to give you the Kingdom" (Luke 12:32).
Subscribe and receive this blog through email
JD King
World Revival Network
http://worldrevivalnetwork.blogspot.com/2016/06/humanitys-co ntroversial-role-in.html
Encouragement

By Nathan Hall
I have found myself in a struggle the last several months. I believed I was somewhere with the Lord that I wasn't. At least that is what I thought. I have been asking Him to allow me to enter His Kingdom, and to enter Him. And recently I went on a trip. It was a trip directed by the Lord, to meet with a man of great faith, a man filled with the love of God. This person that I met with, along with my wife and my father, is dedicated to serving the Lord in His Kingdom. The Kingdom truly oozes out of him. He welcomed us into his home. The Lord moved through him and his wife, as well as other Kingdom dwelling individuals who live near him and have relationship with him in the Lord. There was so much truth spoken during this encounter. It applied to each of us, and my father and my wife walked away forever changed. I have been praying daily for the Lord to move in them, to draw them into His Kingdom, and over the course of a couple days, they were set on new paths. Praise the Lord for that.
Now, I have found myself feeling like I missed something. I walked away feeling unchanged. And it's not that I didn't link in with what the Lord spoke to us over these few days. Something just wasn't feeling right inside of me. So today, I sat down with the Lord. I asked Him what I was feeling. I told Him that I couldn't go on another day with this inside.
The Lord then spoke to me these words. "You are so concerned about where you are spiritually. You have one concern, BE MY SON! Only I see where you are. Only I see you at My right hand. Only I see the fullness of a heart that's Mine. You ask Me to let you in, let you enter My Kingdom, let you enter Me. Let Me enter you, let My Kingdom enter you. Stop trying to go to something that is right in front of you. Close your eyes, agree that you will see, and SEE ME!"
In response to these words, I spoke, "I surrender my concern of where I am," and instantly a weight came off of my shoulders. I felt 100 lbs. Lighter. It is very likely that since I grew up having to be concerned about taking care of myself, that that very need to take care of myself carried over into my relationship with Him. I have always had to piece together life. I had to find acceptance in other people, because I did not know the Lord. And so now I am seeing a place in myself where the Lord was not allowed to provide, because I was trying to do it.
We are sons of God that is our only concern. As we grow in his truth, we cannot be concerned about where we are, because only He knows. From the moment He invites us into relationship, and reaches His hands out to us, and we make a decision to accept His invitation, we begin a journey. It is a journey that will last our entire lives.
I have found that this journey is full of obstacles, especially in this day in time, as the world is saturated in darkness. Our very lives have been built on these worldly and dark principles. We have learned how to live in pain, while the pain also expresses itself through us in our everyday interactions. But, there is great news.
1 Peter 2:24 NIV
"He himself bore our sins in his body on the tree, that we might die to sin and live to righteousness. By His wounds you have been healed."
He bore our sins, and carried all of the pain we would ever have. So our pain and sins have already been paid for. Therefore, they are no longer our identity. Our identity is "Son of God" and "Loved by God." We can shed away all pain, and all concern. He purchased us for a price, so that we could enter the Kingdom of God, without reservation, with nothing held back from us. We just have to agree with Him, that He paid the price, and our pain does not rule us anymore. Faith will grow in us as we agree, and it's not even our faith, but the faith of Jesus that dwells in us.
Galatians 2:20 KJV
"I am crucified with Christ: nevertheless I live; yet not I, but Christ lives in me: and the life which I now live in the flesh, I live by the faith of the Son of God, who loved me, and gave Himself for me."
So agree with God and speak your agreement daily….
Thank you Lord that I am a loved son/daughter of God. Thank you that I am a new creation, and that it is you that lives in me. I thank you for the faith living in me, and I thank you for Your love that flows through me. Amen.
Nathan Hall
nhall2424@gmail.com
4. News Headlines
How Washington State Plans to Teach Kindergartners "Transgenderism" by Stealth – 6/8/2016
In kindergarten, according to the new guidelines, students as young as five should "understand there are many ways to express gender." Elementary students will be taught transgender theory—the notion that gender is a "social construct" rather than a biological reality. By fifth grade, solutions to combat lacking "respect" for homosexuals and transgender people.
Full Article »
John Hopkins Hospital: "Transgenderism is Mental Illness" – Dr. Paul McHugh – 6/6/2016
"Transgenderism and sex-reassignment surgery is a "mental illness"—and to enable it is "collaborating with madness." The secular Progressive Left is obsessed with marginalizing the "far right"—especially biblical Christians, as uncaring and uninformed in regard to their assault on common sense, and morality related to the current "bathroom" fiasco.
Full Article »

Jonathan Cahn: We Are in Between the Warning and the Judgment – 6/8/2016
Imagine if you lived in the days of Jeremiah. He was prophesying judgment, but it wasn't immediate—and nobody wanted to hear it. Is that a parallel to the reality we're facing in America today? Rabbi Jonthan Cahn shares where America is and where it's going in relation to God's judgment. Watch the video and decide for yourself where America stands.
Full Article »
Missionary died thinking he was a failure; 84 years later thriving churches found hidden in the jungle – 6/8/2016
In 1912, Dr. William Leslie went to live and minister to tribal people in a remote corner of the Congo. After 17 years he returned to the U.S. discouraged believing he failed to make an impact. He died later. But in 2010, a team led by Eric Ramsey made a shocking discovery. They found a network of reproducing churches hidden like glittering diamonds in the dense jungle.
Full Article »
Wales: The Way of Blessing – Testimonial – Blind Eyes Healed – 6/8/2016
"The level of God's Spirit is rising." 'People regularly encounter angels and hear angelic voices join in the praise and worship.' "We've always resisted the label 'revival' to describe God's work at Ffald-y-Brenin, we rather call it 'waves of God's blessing'. Visitors regularly wake up in the middle of the night, overcome with joy. Miracles happen all the time.
Full Article »
Iranian Christian Granted Temporary Release from Prison for Medical Treatment after Hunger Strike – 6/8/2016
Maryam, is nearly 3 years into her 4 year sentence at Tehran's infamous Evin prison, has been granted temporary release to seek medical treatment. She worked at an orphanage alongside Saeed Abedini, who was released in January. She has serious health issues. Before going on a hunger strike authorities did not show any concern over her health.
Full Article »
New York Governor Andrew Cuomo signs America's first anti-BDS state order – 6/8/2016
New York Governor Andrew M. Cuomo on Sunday issued the first-ever executive order on the U.S. state level that targets the anti-Israel Boycott, (BDS) movement. The governor's order prohibits any state agency or authority from engaging in a boycott of Israel or promoting BDS movement activities. "It's very simple: If you boycott against Israel, New York will boycott you,"
Full Article »
Norway: Victory at Long Last for the Bodnariu Family, Children to be Reunited with Parents – 6/8/2016
"The Naustdal Municipality of Norway has come to terms with Marius and Ruth Bodnariu for the return home of all of their five children." Norway's child protection services, known as Barnevernet, confiscated the five children of Marius & Ruth Bodnariu, last November, the family is finally seeing the answer to their prayers; the return of their children to their home.
Full Article »
Desperate EU Emboldens Murderous Sudan – Elizabeth Kendal – 6/8/2016
EU will help with "the construction of two camps with detention rooms for migrants", despite knowing that GoS officials and military personnel are known to be deeply involved in human trafficking business, including the selling of Eritrean refugees – many of whom are Christians fleeing religious persecution. EU deal will embolden the murderous Islamist regime in Khartoum.
Full Article »
News From British Isles, Ireland, Europe and Worldwide – 6/8/2016
Fleeing from terrorists, finding Jesus – Britain and corruption – Britain's border weak-spots – Europe: floods and climate change – Can UN do more about Christian genocide? – Iraq: fierce fighting continues – Australia: prayer for 2 July elections – Israel and the WCC – South Sudan leaders discuss peace agreement – Australia: prayer for 2 July elections – More>
Full Article »
More Top News Headlines »
Unlimited permission to copy and post or reprint without altering text or profiteering is hereby granted subject to proper credits and inclusion of this web address: www.openheaven.com . However, if an item not written by Ron McGatlin is marked Copyright, you should contact the original publisher for permission to reproduce.