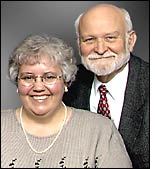 In This Issue
1. It's About The Kingdom of God
2. EXPLOSIONS OF JOY – Part Three
3. News Headlines
SUBSCRIBE OpenHeaven.com Digest
It's About the Kingdom of God
By Ron McGatlin
The underground rumble of the greatest awakening ever is beginning to surface. At the same time the great shaking of the things of this world that God has not built has begun. A great purging and cleansing of the world has begun at the house of God. (1 Peter 4:17).
Without spiritual understanding from God regarding the times, the devastation and crumbling of much of the world's religious and secular systems of governance appears to be really bad news.
Yet for those with spiritual eyes to see and ears to hear, there is really good news.
The word translated gospel in the Bible means "good news." The gospel of the kingdom of God that Jesus and His disciples taught, preached, and demonstrated is really good news. (Matt 9:25). The gospel of the kingdom begins with the good news of salvation but continues with the good news of Christ's resurrection and return at Pentecost in the Holy Spirit to empower His people with His pure love and power to restore the world to the kingdom of God. (Acts 1:4-8) (Matt 24:14).
Spirit God is one. The one Spirit God is manifested as Father, Son, and Holy Spirit. From the one Spirit God, all that exists whether seen or unseen was created and continues to exist. (Col 1:16) (Rev 4:11). All creation, both that which has breath in it and that which does not, emanates from the living eternal Spirit God Almighty. God spoke the earth and the heavens and all that is in them and on them into existence. (Gen 2:4).
Spirit God that spoke the earth and the heavens into existence is speaking to and through His people today. Father God in Christ Jesus by the Holy Spirit abides now on earth within His fully redeemed sons and daughters. (John 14) (John 17:20-22).
We are only just beginning to recognize the potential of God in His people who are crucified with Christ, in whom the resurrection life of love and power of Christ lives by the same Spirit God that spoke the worlds into existence. Paul spoke of this when he wrote, "I have been crucified with Christ; it is no longer I who live, but Christ lives in me; and the life which I now live in the flesh I live by faith of the Son of God, who loved me and gave Himself for me." Galatians 2:20.
Paul also wrote about Christ in His people as the great mystery of the ages, "The mystery which has been hidden from ages and from generations, but now has been revealed to His saints. 27 To them God willed to make known what are the riches of the glory of this mystery among the Gentiles: which is CHRIST IN YOU THE HOPE OF GLORY." Colossians 1:26-27.
US IN CHRIST AND CHRIST IN US
Coming to Christ Jesus as Savior and Lord connects us like a branch to the vine. Christ Jesus is the vine, and we are to become the fully connected branches which become the same substance as the vine. Christ flows His life into us, and we become the part of the vine that bears the fruit of Christ on earth. Through this connection we are seated with Christ at the throne of God in heaven. While at the same time on earth, Christ's life of love, power, and wisdom flows into us bringing forth the fruit of Christ on earth changing this world to "as it is in heaven." So it is that God again reigns on earth through His fully connected or mature sons and daughters. (John 15:1-7) (Eph 2:6) (Matt 5:10).
The nurturing flow of the life of God in Christ by the Holy Spirit is the substance that works in us to do the same works that Christ Jesus did when He was in His incarnate body on earth and even the greater works that He promised. "Most assuredly, I say to you, he who believes in Me, the works that I do he will do also; and greater works than these he will do, because I go to My Father. 13 And whatever you ask in My name, that I will do, that the Father may be glorified in the Son. 14 If you ask anything in My name, I will do it." John 14:12-14.
The promise to do the works that He did and greater works is to those who believe in Him. Believing in Him is faith that comes easily when we intimately know Him within us by the Holy Spirit.
The Father is glorified by the works Jesus does through us, because it is the Spirit of Christ the Son of God in us by the Holy Spirit doing the asking and then doing the works. "For it is God who works in you both to will and to do for His good pleasure." Philippians 2:13.
God does whatever we ask in the NAME OF JESUS. Asking in the name of Jesus means literally Christ Jesus in us asking the Father through us. Jesus will only ask for what He sees the Father doing or hears the Father saying in every situation. Thus the will of God is done on earth as it is in heaven.
We become one with Christ, one spirit and bone of His bone and flesh of His flesh. "But he who is joined to the Lord is one spirit with Him." "For we are members of His body, of His flesh and of His bones." 1 Corinthians 6:17, Ephesians 6:30.
Truly we become visible or manifest sons or offspring of God in Christ, the last Adam. Thus we are no longer of the first Adam who sinned but of the last Adam who saves and redeems the world and all that is on it or in it. It is God's desire that we become one of the many sons God in bringing to glory establishing the kingdom of God on earth as it is in heaven. (Rom 8:19) (Heb 2:10).
Therefore, the kingdom of God is much more than being saved to go to heaven when we die; it also involves Christ actively reproducing His resurrected life in His people on earth by the Spirit of God. The gospel of God has never been only about us and our needs. It is about a total reforming of this world to its original state as it was in the Garden of Eden before sin entered and death by sin. The gospel of the kingdom is about returning the world and us to the Garden of Eden on earth as it is in heaven. The governance and rule of God in Christ in us by the Holy Spirit is the glory of God from heaven manifested into the natural world. It is to be the end of the great tension between evil darkness and the pure holy light of God ruling in the world by the overcoming of all darkness of evil by His marvelous light.
Spiritual death is separation from God.
Death has been and is being defeated. In Christ we become one with Him. We are Spirit beings living in an earthly body. As spirit beings in Christ Jesus, we will never die but are assured of everlasting life with God without separation now in this life and in the life to come. There is no more death in Christ, and Christ in us produces everlasting life in us now and forever.
Eternal life begins in us the day the resurrected life of Christ Jesus, the finished work of the cross, is received within our hearts and lives crucifying our old man in Christ and filling our hearts and lives with the brilliant light and life of God in Christ by the same Holy Spirit of God who raised Christ from the dead. "But if the Spirit of Him who raised Jesus from the dead dwells in you, He who raised Christ from the dead will also give life to your mortal bodies through His Spirit who dwells in you." Romans 8:11.
This is the day the Lord Has made, let us rejoice and be glad in it.
Thank you Jesus!
Ron McGatlin
www.openheaven.com
basileia@earthlink.net
2. EXPLOSIONS OF JOY – Part Three

By Rosaleen Hager
HEALING IS THE SIGN OF THE FULFILLMENT OF THE KINGDOM COMING IN POWER
Jesus Himself tells us this in the answer given to John "The Immerser" (John The Baptist). "Are You the One who was to come, or should we keep on expecting a different one?
And Jesus replied to them, Go and report to John what you hear and see;
the blind receive their sight and the lame walk, lepers are cleansed (by healing), the deaf hear, the dead are raised up and the poor have good news (the gospel) preached to them. And blessed is He who takes no offense at Me, and is not hindered at seeing the truth," Matthew 11:3-6 Amplified.
The blind being healed had not happened until Jesus came. This was definitely a sign of the Messiah's arrival. Healing Evangelist T. L. Osborne tells of preaching in a South American country when an interesting miracle happened. A mother brought a baby to Brother Osborne for healing prayer. When the blanket was pulled back, the baby had no eyes or no eye sockets. There was just bone where eyes should have been. Brother Osborne prayed and instantly that baby had eyes, eye sockets, eye lashes and eye brows. What a beautiful example of the "blind shall see", and of the love of God.
In Malachi, the last book of the Old Covenant, and the last chapter, God
gives us this promise, "But unto you who revere and worshipfully fear My Name, shall The Sun of Righteousness arise with healing in His wings and His beams,
and you shall go forth and gambol (jump about) like calves released from the stall and shall leap for joy," Malachi 4:2. Amplified.
It is as though our Father God wanted that to be there for us through the whole three hundred years that would have no fresh Word from Him until Jesus, The Messiah was born. It is a promise that He is keeping.
There was a precious saint who ministered in Texas during the horse and buggy days named Clara Grace. She was given this vision of the End Times by the Lord. She saw a large valley surrounded by mountains. In this valley were many people who were living under a dark cloud. As she watched, different ones here and there began to stand up and be full of light. The Lord said, "These are my Full Grown Sons". A cloud came down from heaven and took all of these up to heaven to be taught for three days and three nights. At the end of this time, these were brought back and began to teach and to lift up the others. Finally, the valley was filled with a mighty army and the black cloud was gone. Then, the mountains parted and The Sun of Righteousness arose with healing in His wings.
As this Explosion of Joy grows, thousands will be raised from the dead. They will immediately begin to recount the Heavenly scenes that they have witnessed. They will tell of the beauty of Our King Jesus and of the glory of the Throne of God and of the love of the Father. Everyone will be enthralled by the descriptions that they hear and by the light of glory that will accompany the telling. This will further
embolden the body of Christ to greater and greater exploits. Every time that we pray for someone and they are healed, we are proving once again that Jesus is Lord and that He has been raised from the dead.
There are several books that record the healing ministry of John G. Lake. The healings, miracles, and teachings that are given in those books will build your faith and encourage you to do the works of Jesus. Dr Lake talks about the three levels of the Christian Life. The highest of these is walking with God in Divine Life. These books will accomplish an amazing transformation inside of you. They will make you
want to drop everything that you are doing and worship God in study of the Word and prayer and communion with Jesus and the Father.
They will, if heeded, cause you to be communing with the Holy Spirit all during the day and even when you are asleep at night. They will help you to realize that you are actually a King that is reigning with Christ and that you have been given the authority to do what He says you should do. This will open your understanding of God.
Dr. Lake tells about a time when many were dying of the plague in South Africa. An English ship that was carrying medical supplies and equipment on board docked near Dr. Lake's mission. The doctors contacted John Lake and asked why he seemed to be immune to the plague. He put some of the foam from the mouth of the dying on his hand to show what would happen. As the doctors watched the microscope the foam that was teeming with germs on Lake's hand, they saw the germs instantly dying and disappearing.
This kind of thing, this union with God, will become commonplace in the
days ahead as those who walk closely with God begin to arise.
Everything in the body of Christ that has been weakened or lost through the centuries will be restored in great power in these last days.
Determine that you will be totally sold out to God. Decide now that nothing is worth more than being filled to overflowing with the Holy Ghost and power.
The plan of the enemy is to kill, steal and destroy as many people as possible because he knows that his time is short. The plan of our Father is to fill the earth with His healing power which will bring salvation to millions upon millions of precious souls and will be a living testament to the powerful love of God our Father. Some of our ancestors were men who would "run to the battle" during warfare. God is looking for such warriors for today. He is looking for those men and women who will run to the battle and who believe His Word. These are like David's Mighty Men of Valor. These are the ones who will be the Sons of Light. These will say that if God says it, then He will surely do it. His Word is living. It is Yea and Amen. Be one of these warriors. Joy unspeakable and full of glory is waiting for you from the gracious hand of your Heavenly Father.
Rosaleen Hager
roshager@fastmail.fm
3. News Headlines
West Virginia Outpouring Update: Thousands of Conversions, Healings and Holy Ghost Baptisms – 5/12/2016
"Man didn't start this. God's breath blew over the region and awakened us."A sudden spiritual awakening across southern West Virginia has produced hundreds of conversions, healings and baptisms in the Holy Spirit. "We walk into a restaurant and people are talking about God." A number of nightly meetings have drawn upwards of 2,000 people in a county of only 27,000.
Full Article »
Will God Use Donald Trump for His Plans and Purposes, Like He Did with Cyrus in Book of Isaiah? – 5/12/2016
I was fascinated to talk to Lance Wallnau, a respected Charismatic minister, who believes that God is raising up Donald Trump in the same way the he raised up Cyrus in Isaiah 45:4-5. What a concept! We know our nation is in a very critical situation. We know that God has raised up leaders in the past. In the darkest days of World War II, England chose Winston Churchill….
Full Article »
Franklin Graham to Christians: Take Back America Evangelical leader says today is 'most dangerous time in history' and only hope 'is in Almighty God' – 5/12/2016
"We're living in the most dangerous period of history in our nation," said Graham, who is from Asheville, North Carolina. "It wasn't the Civil or Revolutionary Wars or World War I or II that were the most dangerous — that time is now. We're fighting the war within, the moral war. If Christians don't stand up now we're going to lose — and we're going to lose big."
Full Article »
"Signs of Revival" in London says This Christian Leader – 5/12/2016
"Europe is in the world's view perhaps more than it has been in decades, with the migrant crisis and terrorist attacks. We're praying for God to do something fresh in Europe today." Spirit-filled Believers from around the world are gathering in London this week for the Empowered21 European Congress. The conference will host famous Spirit-filled speakers and artists.
Full Article »
North Carolina is firing back after the federal government threatened legal action over the state's new bathroom law. – 5/12/2016
"Obama Administration is telling government agencies, companies and schools that men should be allowed to use a women's locker room, restroom or shower facility." – The NC ordinance HB2, requires people to use public restrooms based on their biological sex, a "common sense privacy policy". The U.S. Justice Dept has threatened NC with loss of billions in education funding.
Full Article »
'What happens in Vegas, stays in Vegas' when a prophetic ministry comes to the strip – 5/12/2016
Harrah's Las Vegas Hotel and Casino and Planet Hollywood are good venues to bring signs, wonders and miracles in Jesus' name to people on the world-famous strip – at least as fruitful as the psychic fair and Target store where Freedom and Joy Ministries regularly offers prophetic words, heals the sick and shares the Gospel.
Full Article »
Bring the Babies, Bring the Brides: This Family with Ten Kids Saw God Move at AzusaNow – 5/12/2016
"In the Bible, Joel 2 clearly states the value God places on such a solemn assembly; it says essentially, "Bring the babies, bring the brides — bring all of them because this is really important for everyone." It would have been an option for us to get childcare and just the two of us go and have a great weekend alone, but we knew we needed to do it for our kids."
Full Article »
Buses in many British cities to carry posters praising Allah – This follows the news that London elected its first Muslim mayor – 5/12/2016
Buses in various British cities will be emblazoned with slogans praising Allah in an initiative driven by a Birmingham-based charity. It is part of Ramadan campaign by the Islamic Relief charity. "The campaign has been orchestrated to coincide with the holy month of Ramadan." The message of Christianity is censored in the public space as the elite fear that it will offend.
Full Article »
LGBT Moves to Make "Elsa," Star of Disney's "Frozen" a Gay Princess? Franklin Graham Is Having None of It! – 5/12/2016
"…This reveals their agenda to get the LGBT message to young children and influence their lives." – Franklin Graham The LGBT community of attempting to get their "morally bankrupt" message to young children and influence their lives as the U.S. sinks "deeper into secularism." "What happens when you remove Biblical standards and leadership from a country? Moral bankruptcy…
Full Article »
News From British Isles, Ireland, Europe and Worldwide – 5/12/2016
Refugee camp miracle healing – Thy Kingdom Come 'Great Wave of Prayer' – Labour anti-semitism row -Helping migrant churches – Terror tunnel into Israel – Canada: Fort McMurray wildfire – USA stands at critical moment – Africa: droughts – Brazil: Olympics preparation -NZ: Your model must be Jesus – India: persecution update – More>
Full Article »
More Top News Headlines »
Unlimited permission to copy and post or reprint without altering text or profiteering is hereby granted subject to proper credits and inclusion of this web address: www.openheaven.com . However, if an item not written by Ron McGatlin is marked Copyright, you should contact the original publisher for permission to reproduce.
Thank you for forwarding OpenHeaven.com Digest to your email list.

www.openheaven.com
basileia@earthlink.net