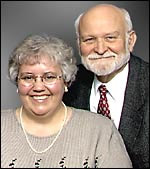 *****
In This Issue
1. 2023 THE YEAR OF LOVE AND FAITH THE HOPE OF THE WORLD – By Ron McGatlin
2. NEW ARTICLES ON OPENHEAVEN.COM
3. NEWS HEADLINES
SUBSCRIBE OpenHeaven.com Digest
FORWARD TO A FRIEND
.
.
.
.
.
.
1. 2023 THE YEAR OF LOVE AND FAITH THE HOPE OF THE WORLD – By Ron McGatlin
2023 THE YEAR OF LOVE AND FAITH THE HOPE OF THE WORLD – By Ron McGatlin
THE CHOICE OF DEATH OR LIFE
Deuteronomy 30:11-20: 'For this commandment which I command you today is not too mysterious for you, nor is it far off. It is not in heaven, that you should say, 'Who will ascend into heaven for us and bring it to us, that we may hear it and do it?' Nor is it beyond the sea, that you should say, 'Who will go over the sea for us and bring it to us, that we may hear it and do it?' But the word is very near you, in your mouth and in your heart, that you may do it.'
'See, I have set before you today life and good, death and evil, in that I command you today to love the Lord your God, to walk in His ways, and to keep His commandments, His statutes, and His judgments, that you may live and multiply; and the Lord your God will bless you in the land which you go to possess.'
'But if your heart turns away so that you do not hear, and are drawn away, and worship other gods and serve them, I announce to you today that you shall surely perish; you shall not prolong your days in the land which you cross over the Jordan to go in and possess.'
'I call heaven and earth as witnesses today against you, that I have set before you, life and death, blessing and cursing; therefore choose life, that both you and your descendants may live; that you may love the Lord your God, that you may obey His voice, and that you may cling to Him, for He is your life and the length of your days; and that you may dwell in the land which the Lord swore to your fathers, to Abraham, Isaac, and Jacob, to give them.'
IN 2023 CHOOSE LOVE AND FAITH
Knowledge and Law with Love and Faith are Life to the Soul.
Knowledge and Law without Love and Faith are Death to the Spirit.
Life in Spirit God is the most beautiful experience of joy and peace. Living and walking in and with the Spirit is now manifesting in increasing numbers of people in this world. It is far beyond both the most peaceful and, at the same time, the most exciting life we have ever known.
God is with us Spirit to Spirit. The old things of our past life are passing away. His righteousness fills our hearts and souls with the glory of His love and washes over and around us. All is well in this place above and apart from anything that would trouble us in any way.
Love is overpowering all hindrances and empowering faith that rests entirely in His absolute love and power in and around us. God is with us!
Dwelling in this holy place of God's presence changes us from the inside out and begins to change the world around us. This is the work of Christ Jesus establishing His kingdom from heaven on earth.
If you can hear it, as multitudes of people come to this place in His presence, this is the second coming of Christ Jesus to rule and reign in His kingdom on earth as it is in heaven. Let him who has ears to hear, hear what the Lord God is saying.
THE WORLD GROANS IN WAITING FOR CHRIST IN US
All conflict and disorder in this world stems from mankind partaking of the knowledge and law from our souls without Spirit God.
Death is separation from God. Real life cannot exist apart from God. All disorder such as sickness, disease, wars, natural disasters, draughts, starvation, murders, and all lack and suffering is a part of the progressive death of separation from the presence of God.
Death entered the world when Adam and Eve partook of the fruit of the tree of knowledge and were removed from access to the tree of LIFE, the life in and with the presence of Spirit God.
The return of earth to the Garden of Eden life is provided for in the cross and resurrection and is brought to pass in this world by Christ Jesus the King of Glory and Father God in and with us Spirit to Spirit.
God is Spirit and as true mature sons and daughters, we are Spirit in an earthly body to rule and reign with God bringing heaven to earth now in this life.
CHRIST JESUS WAS NEVER PRIMARILY ABOUT GETTING US TO HEAVEN IN AN AFTER LIFE. JESUS WAS MUCH MORE AND PRIMARILY ABOUT GETTING HEAVEN TO EARTH.
Jesus proclaimed a different gospel than most Christian churches have preached in past centuries. Jesus preached and demonstrated the GOSPEL OF THE KINGDOM OF GOD on earth. The gospel of the kingdom of heaven come to earth.
Yes, the gospel of the salvation of mankind is the first part or first step in the gospel of the kingdom. Man must be redeemed to then bring forth the redemption of this world in real life on earth.
Man purified and made whole becomes the Body of Christ and the Bride of Christ, mature sons of God. Living as one with God brings forth the presence of God, the LOVE, POWER, and WISDOM of GOD, changing this world to as it is in heaven.
THE GLORIOUS LIGHTNING FLASH SEEN AROUND THE WORLD IS THE FULL EXPLOSION OF CHRIST JESUS THE KING OF GLORY COMING IN FULL GLORY OF KING ON EARTH AS SPIRIT GOD IN AND WITH MANKIND. (Luke 17:20-30).
If we are still proclaiming only the gospel of being saved from hell in the afterlife, we are missing the purpose of life now on earth. Our only opportunity to change this world by Christ in us bringing forth the kingdom of God on earth is now while there is breath in us and we are alive on earth.
Now is the time, the day that you and I are given to be and do the works on earth that Jesus did and greater works.
Dare we to pray in the Spirit and ask God what He is doing in our personal life today? Can you and I expect Him to speak to show us who we really are in Christ and who Christ, the anointed One, really is in us?
Can we now rest in perfect union in love with Him?
Yes, we can, even in this decisive year of 2023. Come aside with Him now from the press of this life and become the fullness of one in love with God bringing heaven to earth.
ENJOY 2023! Use the good times and provisions to prepare for the season of abrupt major changes ahead. God is preparing strong and capable sons and daughters to carry out the major works of kingdom establishment beyond 2023.
Our close intimate "in love" relationship with God enables us to hear and see the instruction of God as to what to do. He reveals and empowers us with supernatural wisdom, strength, and provision to accomplish his will and purpose.
God's supernatural guidance and empowerment can do far more and much greater things than we could ever do in our limited natural strength.
He loves to give us supernatural strategies that bring amazing results.
GOD IS CONNECTING HIS PREPARED PEOPLE
The kingdom will not flow through the existing religious or secular systems of government. Pure and holy systems and structures are coming about outside the past existing structures. Kingdom cells outside the religious or secular camp but amid daily life and business are now being formed to bring forth the reality of the kingdom of God on Planet Earth.
Kingdom cells are small groups made up of a few closely knit people of God that relate together within or around a business or natural productive work or activity of some type. The individuals will be one with God and one with one another. Love is perfected in God and each other so that there is transparency and trust in and with God and one another.
Each cell or group will walk in the Spirit and intimately love God. God will share kingdom strategies and plans to bring forth a specific part of His kingdom on earth in each group. Each cell will connect and fit together with other cells through spiritual kingdom connections that also involve the natural business activity of the cells. The natural business connections will be used for spiritual kingdom purposes as well.
God will greatly bless and use the natural and spiritual functions of the group beyond all expectations. Massive amounts of provisions for establishing the kingdom will come into the workings of the cells.
Holy Spirit of God will supernaturally connect these cells in natural/spiritual relationships around the business activities of the groups. Through these connections will flow the provisions and workings of the kingdom. Thus, changing the world at ground level and establishing the root systems that produce the fruit of the kingdom of God on earth.
God will supernaturally/naturally abundantly supply all that is needed to establish the kingdom under the one true King from the grassroots level. The kingdom will come up like grass in the fields covering the earth. It will flow through the network of cells in the natural connections of daily life and business. It will spread like yeast or leaven in a lump of dough. (Matthew 13:33.)
More on this later.
"Your kingdom come and Your will be done on earth as it is in heaven."
Ron McGatlin
openheaven.com
basileia@earthlink.net
---
2. NEW ARTICLES ON OPENHEAVEN.COM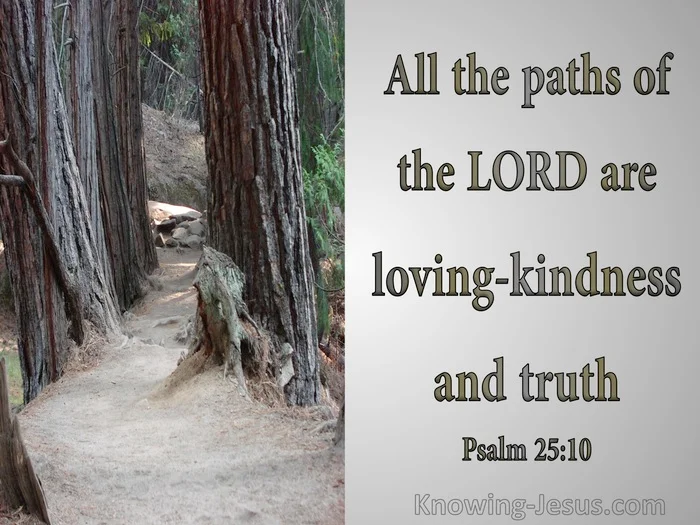 Righteousness and Justice are the foundation (habitation), of His Throne, Loving Kindness, (mercy) and TRUTH go before Him. Psalm 89:14. The battle we are in is the battle for THE Truth, question it and one can find themselves caught up in the lie. Discernment eyes to see and ears to hear. We're on a fast track into Babylon. Isaiah 46-48 provides insight and wisdom for those with eyes to see and ears to hear. As it was revealed almost 15 years ago the….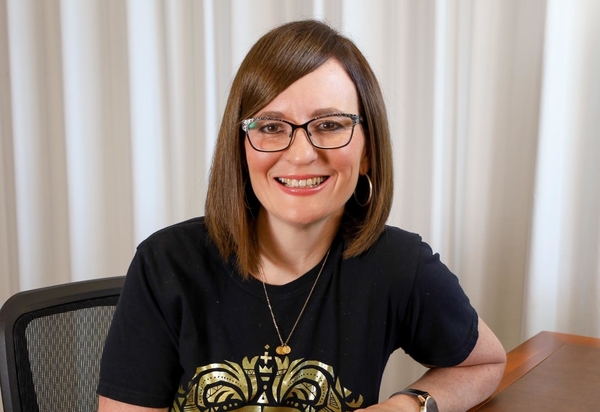 Just before we entered 2023 I had a dream. In this dream, the Spirit of God fell heavily upon me and I opened my mouth and a prophetic declaration flowed. "We are entering the days of the beauty of the Beloved and the beauty of the Bride." What particularly struck me was the "weight" of the declaration and how powerfully the Spirit of God fell, but also I noticed there was a lot of youth standing in front of me as this prophetic declaration went forth. I then heard Psalm 27:4-5 thundering in the spiritual realm in the dream: "One thing I have asked of the Lord, that I will seek after; that I may dwell in the house of the Lord all the days of my life, to gaze upon the beauty of the Lord and to inquire in His temple." He showed me that these are the days of
.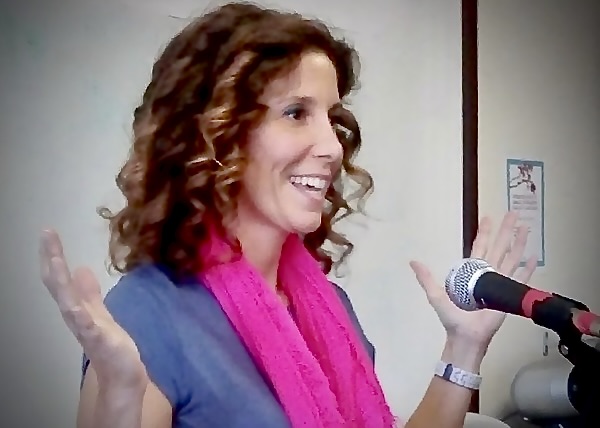 In January 2021, Holy Spirit took me into a vision. I was in the Capitol building looking down from the gallery of Congress. I noticed two-thirds of the seats were empty. I shouted out, "Where is everybody?" Suddenly—pop! A nurse in an old-fashioned, white uniform appeared in a seat. Pop! A teacher with a ruler and an apple appeared in a seat. Pop! A businessman in a suit with a briefcase appeared in a seat. Pop! A farmer in overalls appeared in a seat. This continued as I watched the seats being filled with citizens from various careers. They all had two things in common: none had ever held political office, and none of them were politicians. Then the Lord showed me these new leaders shuffling papers among themselves. They were amending the U.S. Constitution to limit the terms of senators and representatives so America would never find herself with "career politicians" in Washington, DC again. He revealed that the limitless terms had allowed the enemy to spin webs and networks of darkness through deals,
.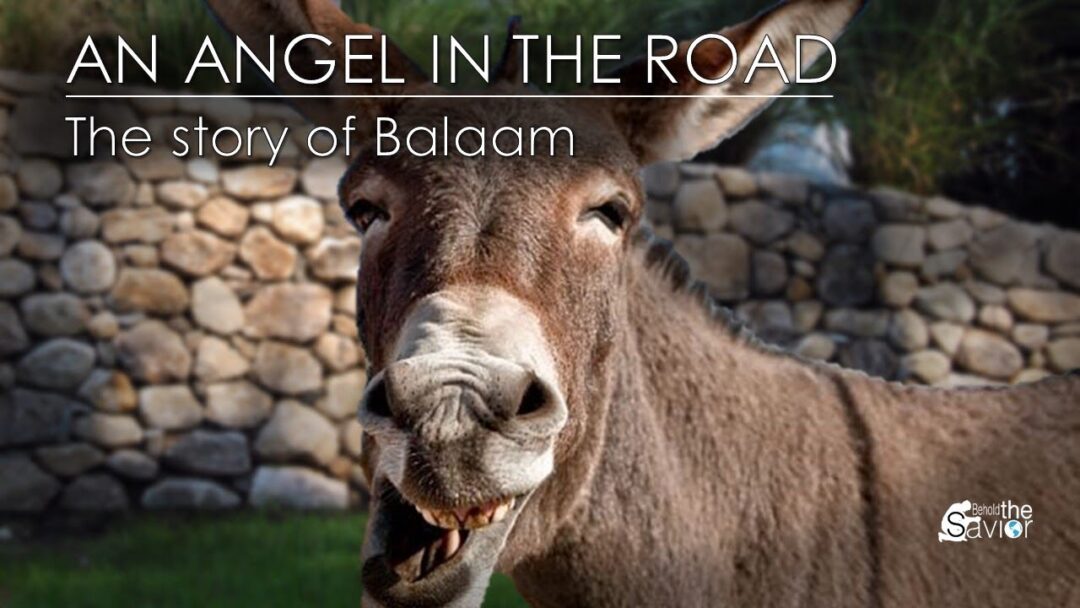 God is the looking for the "Speaker" of His house and it's not coming by the vote of man; they are coming by the placement of God. The one's who have been there haven't gotten anything done, so a new position will not change their ineffectiveness. The days of being "next in line" are over; the days of being chosen by God's design are upon us. A firewall has been erected, saying, we are not going this way anymore. It's like Balaam's donkey stopping the prophet from advancing…..
3. NEWS HEADLINES
Muslim Extremists attack Nigerian church on Christmas
Jan 11, 2023
Nigeria (MNN) — On Christmas Day, Islamic extremists attacked a church service in Kaduna State, Nigeria. Attackers drove up on motorbikes, killing one Christian and kidnapping 53. A week earlier, Fulani herdsmen killed 40 Christians and burned down 100 houses.Why…
'God Using Me in a Different Way': Damar Hamlin Tweets His Faith as Entire NFL Teams Bow in Prayer Jan 11, 2023
Buffalo Bills' safety Damar Hamlin was transferred from the University of Cincinnati Medical Center today and was flown home to Buffalo where a doctor said he was "doing well." Hamlin will continue his recovery at a Buffalo hospital. It's the latest…
New Israeli Government Swearing-in Begins Netanyahu's 6th Term as Prime Minister Jan 9, 2023 JERUSALEM, Israel – Prime Minister Benjamin Netanyahu has begun his sixth term in office. Israel's 37th government was sworn in Thursday morning in Jerusalem, amid raucous protests from opposition Knesset members and hundreds of demonstrators outside. After he…
Pastor Jack Hayford Passes into Eternity Jan 9, 2023
A giant of the Christian faith has passed away. Pastor Jack Hayford died on Jan. 8, 2023. He was 88. Affectionately known as Pastor Jack, he was the founding pastor of The Church On The Way in Van Nuys, California, where he served as senior pastor for more than three…