'Huge Victory For Churches': Supreme Court Ends the 'No Worship' Ban
"Governor Gavin

Newsom's total ban that began nearly a year ago has ended. This is a huge victory for churches and pastors that face enormous fines and threats of jail. But this case is not over since Gov. Newsom continues to discriminate against places of worship. We will not rest until all of California's discriminatory schemes are removed. Churches and places of worship have always been essential and are now more essential than ever." -Liberty Counsel Founder and Chairman Mat Staver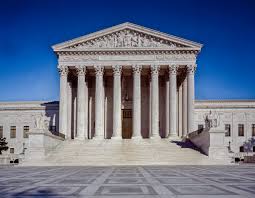 News Staff : Feb 9, 2021  Liberty Counsel
(Washington, DC) – [Liberty Counsel] Last Saturday at approximately 1:00 a.m. ET, the U.S. Supreme Court ruled in favor of Harvest Rock Church and Harvest International Ministry (HIM) by enjoining California's total ban on indoor worship. This was the second time Liberty Counsel appealed to the High Court on behalf of these churches. The ruling also included South Bay United Pentecostal Church. (Image: Unsplash-Edward Cisneros)
Liberty Counsel represents Harvest Rock Church, HIM, and Pastor Che' Ahn. This ruling ends the NO WORSHP ban that began on March 19, 2020.
Click Here to watch an interview with Pastor Che' Ahn on the Supreme Court ruling
In a 6-3 decision, the Supreme Court enjoined California from enforcing the total ban on worship in Tier 1 of the state's "Blueprint" pending disposition of the case at the Ninth Circuit Court of Appeals and a petition for writ of certiorari to the Supreme Court.
On Saturday, California Gov. Gavin Newsom issued a revised "Blueprint" in which he removed the total worship ban in Tier 1 and replaced it with a 25 percent building capacity limit. Tier 2 also has a 25 percent building capacity and Tiers 3-4 have a 50 percent capacity. The Ninth Circuit Court of Appeals previously struck down the 100- and 200- person cap in Tiers 2 and 3.
Justices Thomas, Gorsuch, and Alito would have granted an injunction against the singing and chanting ban. Justices Barrett and Kavanagh stated that they wanted more information about exemptions from singing and chanting. They wrote: "Of course, if a chorister can sing in a Hollywood studio but not for church, California's regulations cannot be viewed as neutral." In fact, however, Gov. Newsom has exempted music and TV production in all four Tiers. The Justices repeated several times that the churches can press this argument on appeal to address these exemptions.
The next steps will be another round of briefing at the Ninth Circuit Court of Appeals followed by another oral argument and decision. The case reached the Supreme Court for an emergency injunction pending appeal. Liberty Counsel has already filed its merits brief at the Ninth Circuit and Gov. Newsom will respond soon, followed by a final Reply Brief by Liberty Counsel. The Court of Appeals will set another oral argument and issue its decision.
Back at the Ninth Circuit Court of Appeals, Liberty Counsel will argue that the following are unconstitutional: (1) the Tier 1 25 percent capacity because other similar gatherings have a higher capacity or no capacity restrictions; (2) same for Tier 2 as Tier 1; (3) same for the 50 percent capacity in Tier 3-4; and (4) the exemption for music production is unequal treatment compared to the ban on places of worship.
Justice Gorsuch, joined by Thomas and Alito, in which Barrett and Kavanaugh concurred, wrote: "Today's order should have been needless; the lower courts in these cases should have followed the extensive guidance this Court already gave."
Regarding singing and chanting, Gorsuch wrote: "But if Hollywood may host a studio audience or film a singing competition while not a single soul may enter California's churches, synagogues, and mosques, something has gone seriously awry."
The injunction remains in place until further litigation is completed in the lower courts and a petition for writ of cert is acted upon by the Supreme Court.
Liberty Counsel Founder and Chairman Mat Staver said, "Governor Gavin Newsom's total ban that began nearly a year ago has ended. This is a huge victory for churches and pastors that face enormous fines and threats of jail. But this case is not over since Gov. Newsom continues to discriminate against places of worship. We will not rest until all of California's discriminatory schemes are removed. Churches and places of worship have always been essential and are now more essential than ever."