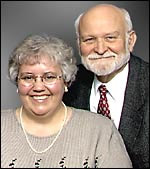 *****
In This Issue
1. LOOSING YOUR LIFE TO FIND IT – By Ron McGatlin
2. AND THE CHURCH SLEPT – By Clay Sikes
3. NEW ARTICLES ON OPENHEAVEN.COM
4 . NEWS HEADLINES
SUBSCRIBE OpenHeaven.com Digest
FORWARD TO A FRIEND
.
.
.
.
.
.
.
.
.
1. LOOSING YOUR LIFE TO FIND IT – By Ron McGatlin
.
.
LOOSING YOUR LIFE TO FIND IT – By Ron McGatlin
Probably the top priority of the soul of natural man is to stay alive. Remaining alive is extremely important to human beings.
So, what did Jesus mean when He said the following words to His disciples?
Matthew 16:25: "For whoever desires to save his life will lose it, but whoever loses his life for My sake will find it.
Ask the Holy Spirit within you to reveal into your heart the full spiritual meaning of this statement. Much of the deeper wisdom of the written word of God is only received by the enlightenment of Holy Spirit within us.
Prior to the freshly restored revelation of the gospel of the kingdom of God, the greater kingdom truth of the written word was often not seen by sincere men of God.
Church age traditional views sometimes block our minds to hearing the true powerful kingdom understanding of much of the New Testament, especially in the teachings of Jesus.
The pre-kingdom, church-age view of this scripture would be that we would find eternal life in heaven when we died and left this earthly life. Certainly, there is truth and reality in this interpretation.
However, the kingdom revelation of these words of Jesus are about this life now bringing forth His life, the life of Christ, from heaven in us now on earth. Jesus preached and demonstrated the gospel of the kingdom come to earth. The good news of the kingdom is life in Christ and Christ in us by the Holy Spirit, in this life now on earth.
In this major transitional season, it is vital that many more people come to a greater revelation of the truth of the kingdom of God on earth in and through the people of God. Pray for spiritual eyes to see and ears to hear the word of the kingdom.
THIS TURBULENT TIME OF TRAUMATIC TRANSITION AND TRANSFORMATION THAT IS NOW BEFORE US IS THE FULLNESS OF THE GLORY OF GOD BRINGING AN END TO THE REIGN OF EVIL DARKNESS IN THIS WORLD.
IT IS THE BEGINNING OF THE REIGN OF THE KINGDOM OF GOD BY CHRIST JESUS WITHIN HIS PEOPLE ON EARTH BY THE HOLY SPIRIT.
This is no longer just happening some day in the future. NOW is the time of the ending of man attempting to rule as his own god. NOW is the time of the fullness of God in man bringing the kingdom of heaven to earth.
Someone once said, "He is no fool who gives what he cannot keep to gain what he cannot lose."
When we lose our life now, which we cannot keep, we can gain the life of Christ, which no man can take from us either now or in eternity.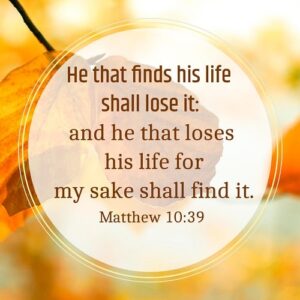 LOSING OUR LIFE NOW FOR CHRIST IS FINDING LIFE NOW
Giving this life to Christ Jesus means opening our human spirit to receive His Spirit life to rule and reign in our being to be and do His will on earth.
Our redemption was provided in the death of Christ Jesus on the cross. However, our restoration or new life is not in the Christ of the Cross but rather in the Christ of the RESURRECTION.
The cross of Christ saved us from the penalty of our sin. The resurrected life of Christ in us by the Holy Spirit removes sin from our day to day life in this world. Sin is cleansed from the world when the resurrection life of Christ, who does not sin, lives his life in us. Christ Jesus takes away sin from the world by His life in the people on earth. (Romans 5:10) (John 1:29).
WHAT DOES LOSING OUR LIFE LOOK LIKE
The bottom line is that each of us has the ability to make the choice to give our life away. Each one of us personally can choose to give our life to God in Christ. Or we can choose to try to keep it for ourselves.
This has nothing to do with traditional religion. This is not a positional thing, a church thing, or an intangible spiritual thing. This is real life now on earth and life from heaven all coming together. Everything is at stake and involved in losing your life now to gain the life of Christ literally abiding in you and you in Him.
Our life consists of that for which we live, our heart's desires, our relationships, all that we know and believe, that which we do with the days and hours of our time on earth. Our life is who we are. It is how we see ourselves, how others see us, our affections, hopes and fears. It is what we eat and drink and how we feel about all things. It is that which we give of ourselves to do and become. It involves that which we possess in this world, that which we own or have authority over and what we do with it. It is where we get our kicks in life, our fun and pleasure or excitement. It is all of our natural life on earth.
Giving your whole life to God does not mean that you are to become a foreign missionary or full-time pastor or evangelist or some other church-age professional Christian.
It does mean that you give up your claim as god of your life to become the son or daughter of God, joint heirs with Christ the King of all. It means that Christ in you can rule and reign in this world in perfect alignment with the will and purposes of Father God. It means that you own nothing but are a steward or manager of all that God puts into your hands.
God will empower you to do anything that He asks you to do. He gives wisdom and understanding to know what to do and how and when to do it. God causes all things to work together in union and harmony bringing righteousness, peace, and joy in the Holy Spirit to your life and through you to the world around you.
Matthew 16:24-25: "Then Jesus said to His disciples, 'If anyone desire to come after Me, let him deny himself, and take up his cross, and follow Me. 25 For whoever desires to save his life will lose it, but whoever loses his life for My sake will find it."
BECOMING CRUCIFIED WITH CHRIST NOW
Christ Jesus willingly went to the cross. In the last hours before he was arrested to be crucified, He fell on His face and earnestly prayed, "O My Father, if it is possible, let this cup pass from Me; nevertheless, not as I will, but as You will." Then He prayed again a little later, "O My Father, if this cup cannot pass away from Me unless I drink it, Your will be done." (Matthew 26:29,32).
Death of our independent god of self may seem very painful to consider. However, it is the way to the life of Christ in us that is a million times greater in every way than our old "Christian life" of mixture.
Trying to serve God and clinging to some of the "values" of the old self-life is a rollercoaster double-minded life.
Trying to add God into OUR lives is never a life of righteousness, peace, and joy. God desires us to be His life on earth by the Holy Spirit and not just a part of our life.
God is not wanting to save your soul just for you to have heaven after you die. God in Christ Jesus is come to save your soul, your (mind, will, and emotions), in your LIFE NOW. The Greek word for save "sozo" means rescue, heal, deliver.
THE COMING OF CHRIST IN THE GLORY OF HIS FATHER WITH ANGELS IS THE MANIFESTATION OF CHRIST IN HIS PEOPLE. THE REALITY OF THE GLORY OF GOD IN CHRIST WORKING IN HIS PEOPLE IS THE REALITY OF HIS KINGDOM NOW.
Matthew 16:26-28: "For what profit is it to a man if he gains the whole world, and loses his own soul? Or what will a man give in exchange for his soul? 27 For the Son of Man will come in the glory of His Father with His angels, and then He will reward each according to his works. 28 Assuredly, I say to you, there are some standing here who shall not taste death till they see the Son of Man coming in His kingdom."
GIVING YOUR LIFE NOW
In the Spirit gather all that you are and all that you have in this life, to be placed into a gift box like a large shoe box. Mentally meditate upon everything in this life that is important to you and put it all in the box. Put the lid on the box, wrap it up and take it to the altar of God.
Heavenly Father, in the name of Jesus by the power of the Holy Spirit, I come before Your throne of grace and mercy in Your holy presence. I receive Your mercy and grace. With humble boldness I bring unto Your altar all of me, my life past, present, and forever. In one package containing all my cares and every aspect of my life wrapped in the white robe of your righteousness and tied with a crimson ribbon and a sacrificial bow of Your pure love. I leave this all upon Your altar.
Father, if there is anything in this box that you desire for me to have, I will gladly with thanksgiving receive it back and use it according to your will.
Father, from this moment, I and everything that I have is Yours. Show me what you desire for me to do with this life and all that you have given into my hand.
Father, I empty myself and recognize that I am crucified with Christ and any life in me now is the resurrection life of Christ by Your Holy Spirit. Your will be done in every moment with my every breath and every heartbeat in this life.
THE WORKS OF GOD IN CHRIST IN HIS PEOPLE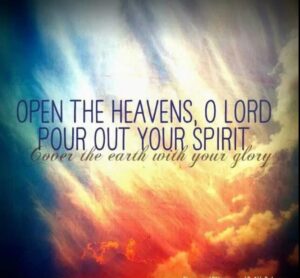 The marvelous and often miraculous works of Christ are for the purpose of establishing the full reality of the kingdom of heaven, the kingdom of God on earth as it is in heaven.
Christ is returning or manifesting now with the glory of love and power of heaven in the awakening people of God who lose their life to receive His life now. This is the long awaited coming of King Jesus as the emptied people are filled with His life. Spirit Christ is the head of His Body. Christ the Head is now being joined to His Body.
Great shaking is now coming to cleanse the world of all that will not bow to King Jesus. Life, as it has been no longer exists. Do not look back! There is nothing behind, but ahead, beyond the valley of the shadow of death, is the kingdom of God on earth as it is in heaven.
"Do not fear, little flock, for it is your Father's good pleasure to give you the kingdom. Luke 12:32.
Ron McGatlin
openheaven.com
basileia@earthlink.net 
---
.
AND THE CHURCH SLEPT – By Clay Sikes
The antichrist spirit has ruled with an increasing strength and power and the church slept.
This massive fraud has awakened us from our comfortable non confrontation bed, standing us (the true saints) up from our slumber, now moving us to battle.
Many who know little of spiritual warfare are finding themselves in deep fervent prayer (for the first time ever) as God has pulled the blinders off for us to see our part in battling this powerful spirit trying to take control our country.
Yes, saints, we are in a real fight. Want to know more, join us on Facebook at Issacharin Post. See prophetic words and the events connected to those very words.
It is time for Joel's Army to form and function under the headship of Jesus our Lord. It is time to step up into His Function, utilizing God's tools of warfare.
The devil did not expect such a reaction from a body with enormous power (who has never used it). I'm positive in saying the enemy is worried, as the passive, uninvolved, do nothing Church is "WOKE" and unwilling to be robbed, bullied, and killed any longer.
Now we come together in unity, we ban together in prayer and pull down these strongholds who've choked the life out of us for years.
Victory is ours. "The Kingdom of God is forcefully advancing and the violent TAKE IT BY FORCE." Violent Intercessors focus to hear prayer instructions; get their orders and go to work functioning as one, under His leadership and Power.
WE WIN! This election will be overturned – guaranteed; and in the process, this specific event will connect the Body worldwide as nothing the earth has seen since Christ!
Clay Sikes
Issacharin Post 
---
3. NEW ARTICLES ON OPENHEAVEN.COM
.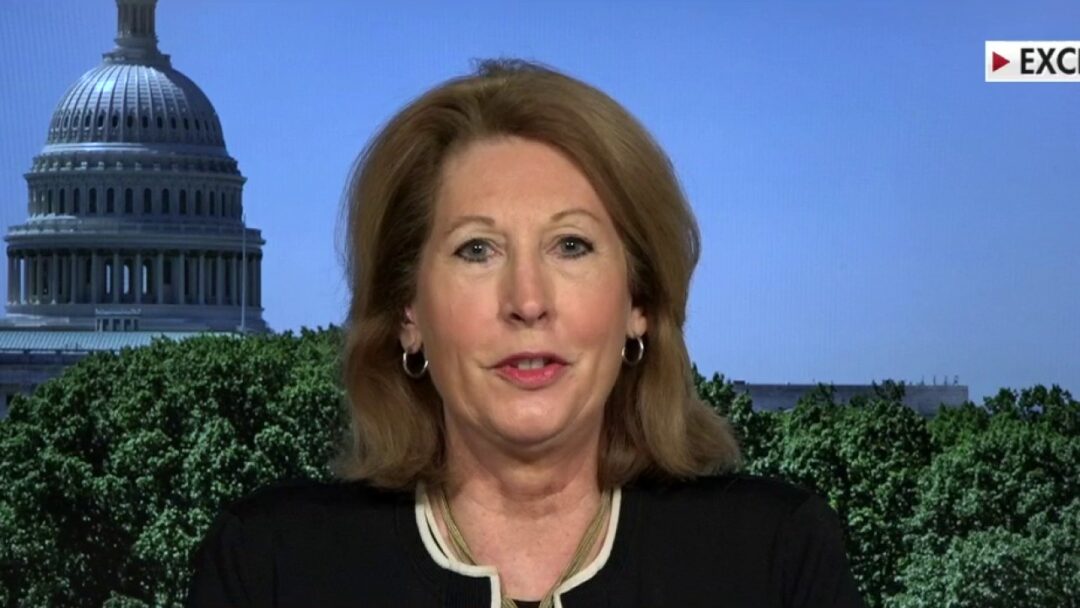 WE BELIEVE by mariomurilloministries We believe Rudy, Sidney and Jenna. We believe all of the evidence they presented yesterday. We also believe the signed affidavits of eyewitnesses who saw voter fraud. And we likewise believe that Sidney is correct in saying that…
.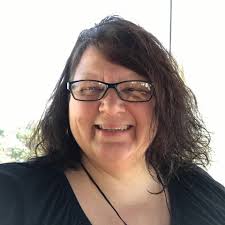 Who's Report Will You Believe? by lisagreat Have you ever realized that the enemy will always say what God can't do, what God won't do, what God doesn't do? How does the enemy know what God can't do, unless the enemy knows that is exactly what God is going to do? I…
.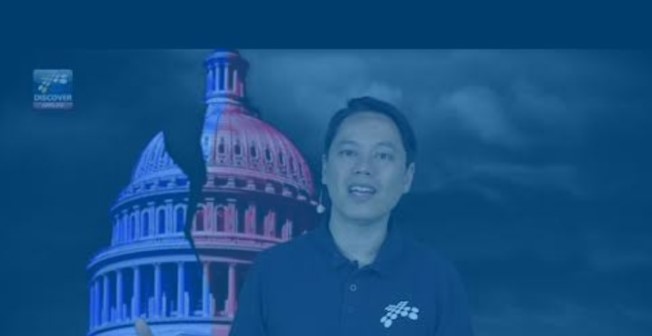 Steve Cioccolanti & Discover Ministries youtube.com 7 FACTS About the Trump Re-Election 'False' Prophecies | Path to Victory & 2nd American CIVIL WAR 7 Facts About Prophecy is a comprehensive answer to Christian questions about the Trump…
.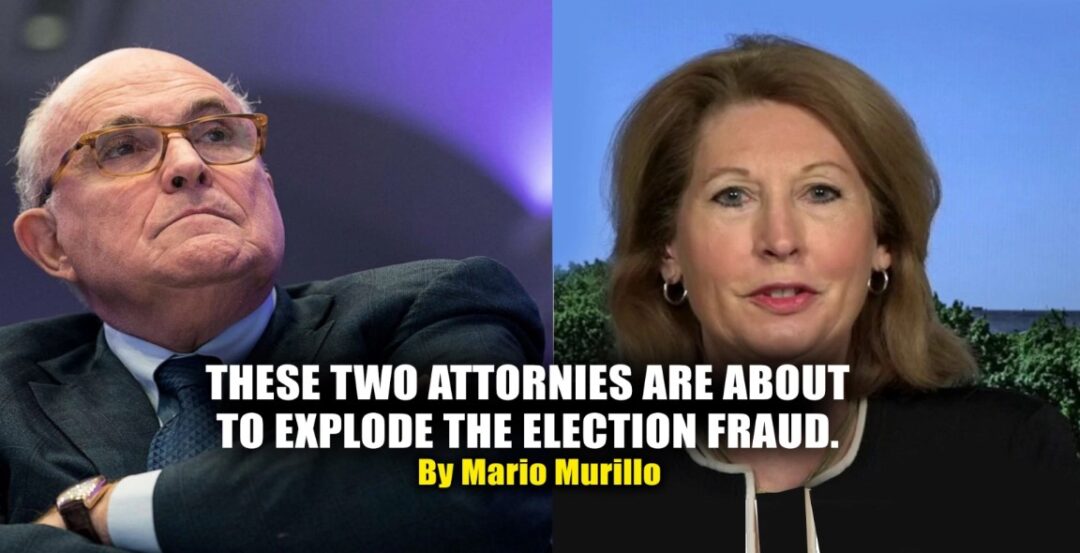 Rudy Giuliani and Sidney Powell were recently interviewed, and they say they have the evidence, and they will expose the most fraudulent election in American history. Listen to Giuliani speak about the machines that were used to manipulate votes for Biden: It is way…
.
---
4, NEWS HEADLINES
NEWS-PRAYER NEWS: PRAISE REPORTS, BRITISH ISLES, EUROPE, WORLDWIDE Nov 20, 2020 Praise Reports Philippines: IJM success Christian couple released unexpectedly Europe Spain: strategy to combat online disinformation EU faces challenge to Covid budget British Isles Brussels trade deal next week? Over 75% of NHS midwives say staffing levels unsafe…
Trump Team Filing Key Court Cases on Vote Manipulation: 'The Dominion Operators Went in and Injected Votes' Nov 20, 2020
WASHINGTON – President Trump's legal team prepares to file more cases in several states after his personal attorney Rudy Giuliani held a news conference Thursday alleging a "centralized" plan to carry out voter fraud around the country….
DOMINION VOTING EXPOSED – Recommended VIDEO Nov 15, 2020
2.7 Million Votes Potentially Lost; Dominion Voting Strong Ties to CCP and Dems| Beyond The…