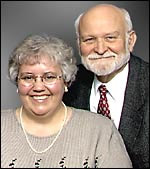 *****
In This Issue
1. A MANTEL OF HEAVEN'S SUPERNATURAL PEACE OF CALM AUTHORITY FOR THE BATTLE – Ron McGatlin
2. NEW ARTICLES ON OPENHEAVEN.COM
3 . NEWS HEADLINES
SUBSCRIBE OpenHeaven.com Digest
FORWARD TO A FRIEND
.
.
.
.
.
.
1. A MANTEL OF HEAVEN'S SUPERNATURAL PEACE OF CALM AUTHORITY FOR THE BATTLE – Ron McGatlin
.
.
The seas of unstable godless masses roar with wild swells of fear and insane rage. Storms of overheated seas of fear and hate collide with the cool and calm peaceful love of God. The roaring storms are sending massive waves of destructive evil response attempting to destroy the rule of peace and power of God on earth.
While the lukewarm church systemized itself into spirit-numbing sleep by setting its affection on things of comfort and self-pleasure, the forces of darkness conquered the hearts and minds of our children and youth.
Over the past 60+ years, while the church systems slept, secular universities and colleges became infiltrated and then controlled by darkness of godless intellectual insanity.
Our nations have become our own worst enemies. The children of the nation have become accursed and fit only for destruction. Now the accursed children have become the adult leaders of our nations. Those who teach and train the next generation hate light and love darkness. They are repolarized to see light as darkness and darkness as light. (2 Peter 2:12-19) (Matthew 10:34-39).
The primary dominant culture of light that ruled in the past have now become a remnant sub-culture. The past sub-culture of darkness has now become the dominant culture of darkness.
THE DECISIVE BATTLE OF THE WAR OF THE AGES
Over the past century the true Body of Christ has been brought into a Holy Spirit-led awakening to the reality of the kingdom of God coming forth in the hearts and lives of the people of God. For the first time since the first century the gospel of the kingdom is again feeding the love and power of God into the kingdom people of God on a broad scale. The old lukewarm religion of the church systems that has blinded the minds of the people to the reality of the kingdom of Christ in His people is coming down and falling away.
The pure holy born again, Spirit filled, people who love not their lives to the death are NOW MADE ALIVE IN CHRIST JESUS AS CHRIST JESUS, LORD AND KING NOW LIVES IN US TO ESTABLISH HIS KINGDOM, THE KINGDOM OF GOD ON EARTH AS IT IS IN HEAVEN.
We have entered the beginnings of the most turbulent time on earth as the showdown battle of the kingdom remnant army of God dethrones the powers of darkness from ruling on earth.
GOD IS PREPARING HIS ARMY OF BLESSED CHILDREN
Blessed children with hearts of SPIRIT FIRE and LOVE POWER that know no fear, filled with faith and the life of Christ Jesus are riding upon the winds of heaven to rescue the perishing and dissolve all evil. Neither root, nor branch, nor seed, or the darkness shall remain upon the face of the earth.
An all-consuming call of the light of God's love from heaven that has now come to earth is upon us. God's army of His children cannot resist the call to lose their lives in the glory light of God's love call to enter into His Spirit life of fire to become one with the light and fire of God come to earth.
All other life fades into oblivion in the pure white light of being consumed into the glory of God. There is no other life for the blessed children of God called to His purpose now in changing the world into the kingdom of heaven on earth.
VICTORS OVER THE DARK DOMAIN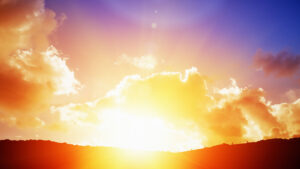 Love has prepared us. Glory has consumed us, and so shall we ever be with the Lord. We are written in the book of remembrance as the army of the conquering Lord of glory on earth as in heaven.
Our affection is ever set on things above and not on the troubles and threats of darkness on earth. We are prepared and ready to enter the battle as victors.
As we continue to set our affection on things above and think on that which is ultimate truth of love and power from heaven, peace will guard our hearts minds. God will see us through with ever-increasing faith based in His ultimate love and power. (Isaiah 26:3).
If ye then be risen with Christ, seek those things which are above, where Christ sits on the right hand of God. 2 Set your affection on things above, not on things on the earth. 3 For ye are dead, and your life is hidden with Christ in God. 4 When Christ, who is our life, shall appear (manifest), then shall ye also appear (manifest) with him in glory. (Colossians 3:1-2 KJV).
It will seem within us that we are moving in very slow motion with time to view each action in detail as it takes place in battle. We will have ample time to consider and make the right defensive and counter offensive moves. All the while, in natural reality, things are happening very fast. However, our spirits and minds will be quickened and moving many times faster than the natural happenings in the battle so that they appear to us to be very slow motion.
That which is impossible with man is possible with God. The supernatural works of Christ will become natural to us as we move only by what we see or hear the Father doing or saying.
In the time of the desperation of tribulation, the supernatural intervention of Spirit God will protect and provide for the people of God. The miracle working power and supernatural heavenly wisdom will enable the army of blessed children of God to reclaim the world for the kingdom of God.
SUPERNATURAL INCREASE NOW
The battle is upon us. Very soon as the battle increases in intensity, you can expect a significant increase in the supernatural reality of the manifestation of Christ in you moving in mighty miracles of provision, protection, and victorious encounters with the enemy powers of darkness in deliverances, healings, and bondages broken as prison doors open and the unjustly accused are released in the glory of God.
Love those who hate you and speak evil against you. Pray for them and forgive them, and God's fire will come upon them.  "Repay no one evil for evil. Have regard for good things in the sight of all men. 18 If it is possible, as much as depends on you, live peaceably with all men. 19 Beloved, do not avenge yourselves, but rather give place to wrath; for it is written, 'VengeanceisMine, I will repay, 'says the Lord. 20 Therefore 'If your enemy is hungry, feed him; If he is thirsty, give him a drink; For in so doing you will heap coals of fire on his head."  21 Do not be overcome by evil, but overcome evil with good. Romans 12:17-21.

In love warn those who do evil of their impending doom; if they repent, they will be saved and if not, your hands will be cleansed of their blood. (Ezekiel 3:16-21).
My dear friends, this is the most serious time of extreme light and fire of God and uprising of evil darkness that we have ever seen or heard of in recent history. The spiritual war is worldwide. There is no place on earth that we can go to hide from the battle.
THE LOVE OF GOD WILL NOT BE DENIED. GOD WILL HAVE A PEOPLE ON PLANET EARTH. HIS KINGDOM OF LOVE WILL RULE AND REIGN. HIS GLORY WILL FILL THE EARTH WITH PEACE AND JOY OF HIS RIGHTEOUSNESS. FATHER, YOUR KINGDOM COME AND YOUR WILL BE DONE ON EARTH AS IT IS IN HEAVEN.
"Do not fear, little flock, for it is your Father's good pleasure to give you the kingdom. Luke 12:32.
Ron McGatlin
OpenHeaven.com
basileia@earthlink.net
---
2. NEW ARTICLES ON OPENHEAVEN.COM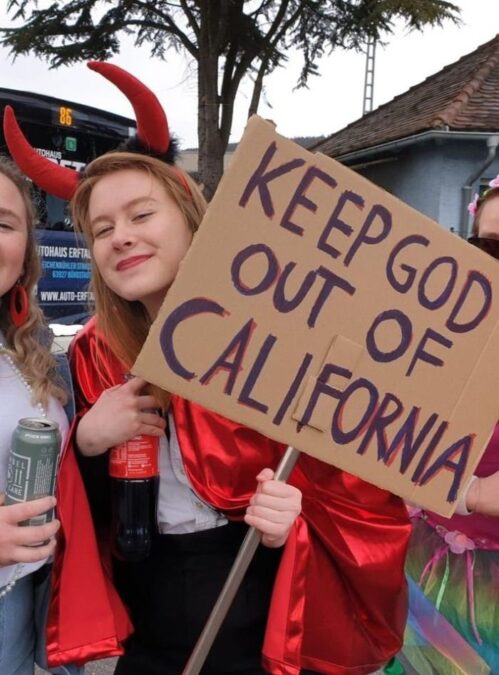 Satan's fans aren't just in the back alleys or garbed in sinister costumes, practicing the dark arts. They are now the average kid, from a good home—a well-to-do home—and they are dabbling, but not totally committed to the dark forces. For many, it is just playacting, a novel way to rebel against their parents, and to hate God.
.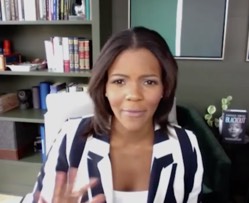 Political activist Candace Owens says the time has come for African Americans to unshackle themselves politically. And the outspoken conservative isn't afraid to point out why she feels many of the Left's policies actually hurt the black community. Owens points to how President Trump has made progress within the black community after helping achieve historically low unemployment for African Americans as well as prison reform. She argues while Democrats have long acknowledged struggles in the black community, they do very little to solve them.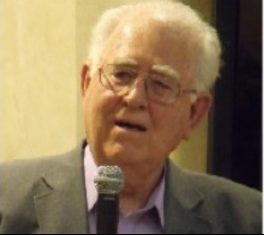 God's desire, revealed through the prayer which Jesus spoke as a pattern for the disciples, it establishes for us His will and purpose in setting up His kingdom. This kingdom, originating in heaven (the invisible spiritual realm) shall likewise have a further fulfillment in the earth (the visible) realm. Matt. 6:10, "Your kingdom come, your will be done on earth as it is in heaven". This scripture is revealing to us, as it speaks of the consummation concerning a kingdom rulership, does affect humanity's lives in the now.
.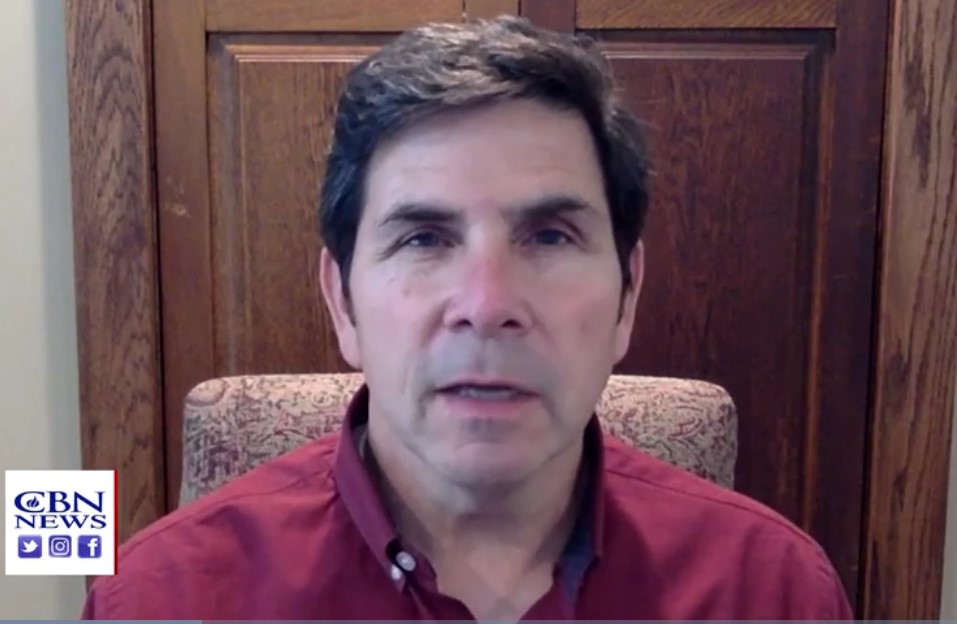 "I'm absolutely concerned that we're watching a coup attempt in process," McFarland stated.  "I honestly believe that we are in a state of war.   And there are people who want the U.S. Constitution to fall, all our civil liberties given by God to be gone.  And so I will say this: that I believe we are in the most tenuous position our country has ever faced since the American Revolution."
.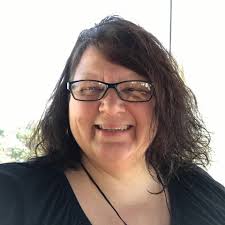 Love is coming to cast out all fear! We can't imagine living without fear for its so much apart of us, but the Lord said, Love is Coming! Not a human love that tolerates sin, but a perfect love that is going to cast out all fear (1 John 4:18). We have never known this kind of love consistently, but we have experienced it at moments. Love is coming to set the nations free from the fear that makes us suspicious of "peace deals", "prosperity" and "covenant relationships".
.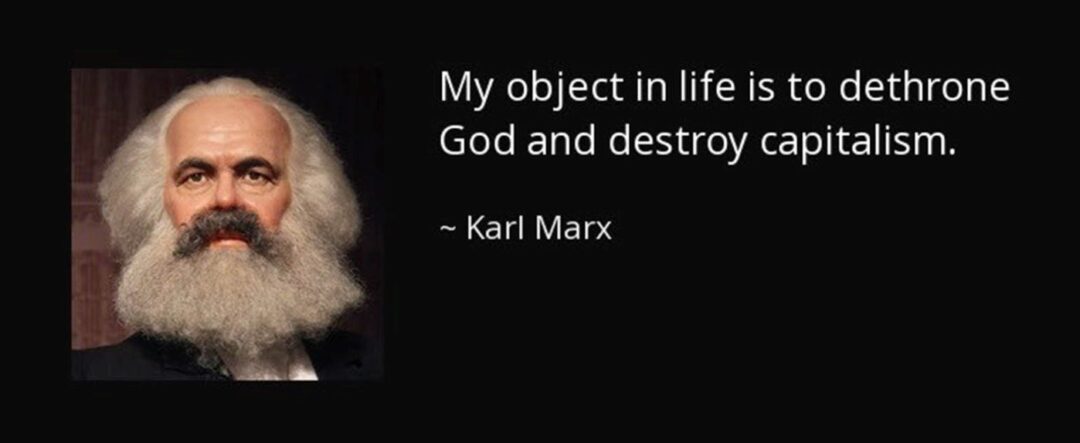 Atheism can never just 'coexist' with Christianity. It is working to eradicate Christianity. The Democrat Party has embraced atheism, and has gone so far as to call it its biggest base.
.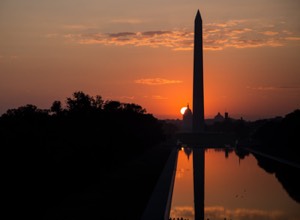 A Prophetic Biblical Assembly to Take Place at the National Mall
"We believe that as we follow what God has set forth and required for revival, He will answer us." -Jonathan Cahn
3. NEWS HEADLINES
'Police Barricaded Park, but That Didn't Stop 3,000 Ohioans': Cleveland, Chicago Try to Block Events but Can't Stop God Sep 23, 2020
"CLEVELAND MESSED ME UP TONIGHT! Police barricaded the park (and gave us a citation) but that didn't stop 3,000 Ohioans trekking 1-2 miles up a hill to worship! So so so many gave their lives to Jesus and were baptized in Lake Erie!!" -Sean Feucht…
Black Lives Matter Org Deletes About Page Calling for 'Disruption' of Nuclear Family Sep 23, 2020 "We are trained Marxists. We are super-versed on, sort of, ideological theories. And I think that what we really tried to do is build a movement that could be utilized by many, many black folk." -Black Lives Matter co-founder Patrisse Cullors-2015 Tré…
DOJ: Cities Not Enforcing Law against Rioters Lose Fed Funding Sep 23, 2020
Law and Order: Justice Dept Says If a City Refuses to Enforce the Law, They Lose Federal Funding The New York Post reported that through the end of August, the city has seen a 33.6 percent increase in murders and nearly 90 percent jump in shootings. Manhattan alone…
NEWS-PRAYER NEWS: PRAISE REPORTS, BRITISH ISLES, EUROPE, WORLDWIDE Sep 18, 2020 Praise Reports 17,000 turn to Christ after watching film National prayer landmark granted planning permission Europe Belarus: growing tensions at Ukraine border over Jewish pilgrims France: return of Yellow Vests British Isles Politics post-Brexit Reducing pollution…
Nigeria becoming the most dangerous country for Christians Sep 18, 2020 Nigeria (MNN) — Over the past decade, between 50,000-70,000 Christians have been killed by terrorist groups in Nigeria. That's not just a number for Mission Cry. Jason Woolford recently talked about a large shipment of Bibles that a local Christian leader asked to…
'Flabbergasted': Minneapolis City Council Complains to Police Chief About Crime Spike after Vowing to Defund Police Sep 17, 2020
The number of reported violent crimes, like assaults, robberies, and homicides is up compared to 2019, according to MPD crime data. More people have been killed in the city in the first nine months of 2020 than were slain in all of last year. Property crimes, like…