Romans 8:14-15 For as many as are led by the Spirit of God, they are the sons of God. For ye have not received the spirit of bondage again to fear; but ye have received the Spirit of adoption, whereby we cry Abba Father.
II Timothy 1:7 For God hath not given us  the spirit of fear; but of power, and of love, and of a sound mind.

.
THIS IS A TRUE STORY OF BROTHERS AND SISTERS MOVING ABOUT DURING THE BLACK PLAGUE, WITHOUT IT AFFECTING THEM. THIS WAS DONATED BY A DEAR FRIEND, DON ATKIN.
I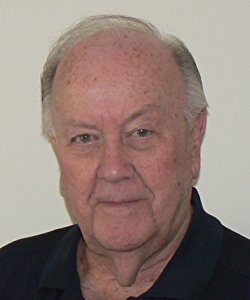 n 1971, I heard the Testimony of John G. Lake and "The Law of the Spirit and Life" during the Bubonic Plague.  I believed it and have lived it.  Here is an excerpt from Lake's Testimony:
"Because we were in contact with the Spirit of life, I and a little Dutch fellow with me went out and buried many of the people who had died from the bubonic plague.  We went into homes and carried them out, dug the graves and put them in.  Sometimes we would put three or four in one grave.
"We never took the disease.  Why?  Because of the knowledge of the law of life in Christ Jesus protects us.  That law was working."
Not long after hearing this Testimony, I made a hospital visit to one of the members of the congregation whom I was pastoring at the time.  He was in a two-bed room being treated for a heart attack.
The man in the other bed was delirious, tossing and turning, moaning and groaning.  I went to his bedside, laid hands on him and prayed for him.  He fell into a peaceful and restful sleep as I prayed.
Later that day, I received a phone call from the hospital informing me that they had diagnosed his problem and found that he had a very serious and contagious disease.  They urged me to return to the hospital for injections aimed at protecting me from being infected.
I thanked them and declined.  (There was no point in trying to explain.)
Since that time forty-eight years ago, I have never feared going anywhere that the Holy Spirit was leading.  I have never taken flu shots.  And I have never been infected or sick.
"The law of the Spirit of life in Christ Jesus has set you free from the law of sin and of death."
"If the Spirit of Him who raised Jesus from the dead dwells in you, He who raised Christ Jesus from the dead will also give life to your mortal bodies through His Spirit who dwells in you."
I love you!
Don Atkin
Golden Nuggets
Published by Jerry Wilson
17498 NC Hwy.902
Bear Creek, NC 27207
jpwcpw@embarqmail.com