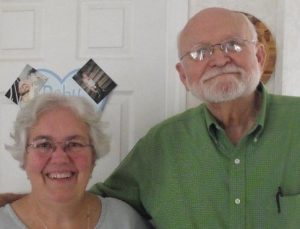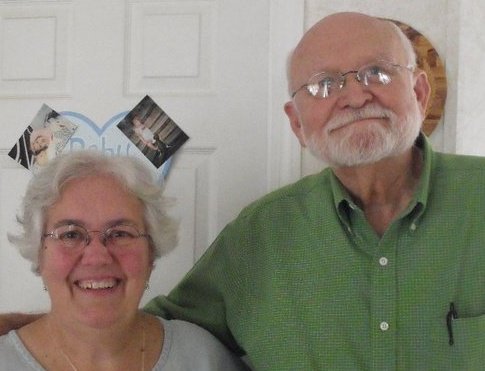 .
*****
In This Issue
1. THE KINGDOM AND SEXUALITY – Part 2 – By Ron McGatlin
2. The Pure and Spotless Bride: Intimacy is Key! – Angie Stolba
3. NEW ARTICLES ON OPENHEAVEN.COM
4. News Headlines
.
SUBSCRIBE OpenHeaven.com Digest
.
.
.
.
.
.
1. THE KINGDOM AND SEXUALITY – Part 2 By Ron McGatlin
(Please read Part 1 before proceeding.)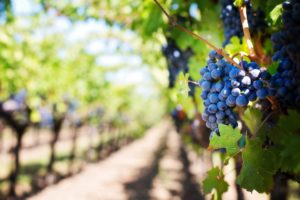 Life as we have known it in America and the western world will no longer exist. The world is now headed into the transformation of the ages. The seed of the kingdom of God in Christ Jesus planted over two millennia ago has developed a strong underground root system that will now grow forth into the rapidly growing superstructure on earth as it is in heaven.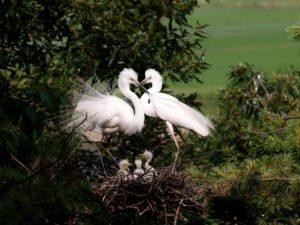 MAN'S WILL TO LOVE GOD
Only mankind, the sons of God (male and female), were given a choice to obey and thereby prove their willing love for God or to dishonor and disobey God by eating of the denied fruit of one specific tree in the garden. The one tree was called the tree of the knowledge of good and evil which represents choosing to disobey God and independently determine good and evil for himself.
All creation is designed to obey God. Satan and powers of darkness were without any power or authority on earth until the disobedience of man gave Satan power and authority on earth.
Redeemed mankind filled with the Spirit of Christ within is the vehicle of Spirit God bringing full restoration of the kingdom of God on earth.
Man's agreeing and aligning with the patterns of God is producing the kingdom of God life of love, righteousness, peace, and joy in the Holy Spirit on earth.
Any deviations from God's patterns of life causes disorder, damage, and difficulty to mankind and Planet Earth.
THE TEST OF LOVE IS OBEDIENCE
The love mate or bride of God must be tested to establish and to fully experience real love.
Untested love is unproven love and may not be real love, which may not lead to a person becoming one with God and completing His plans and purposes on earth.
For there to be a love family for God, there must be a test. The love test for Sons of God is obedience. Obedience does not make us Sons of God; it proves our love for God as true Sons of God male and female. The test is not for God to know but for us and the world to know that we have the real love of God in us.
Love that is in us by the grace of God is the power to obey. All law is fulfilled by the perfect love of God in us by the Spirit of God. (Matthew 22:27-40).
The created is to obey the will and purpose the creator. Obedience is the proof of God in us. True love always produces obedience. It is not the other way around, obedience does not produce love. Trying to be obedient in the power or strength of human effort without the love of God by the Spirit within only leads to stress and failure.
GOD'S PLAN OF FAMILY INTIMACY WORLD GOVERNANCE
The Book of Genesis contains the original perfect family plan of God presented in simple clear statements of massively profound foundational truth for this life.
"Therefore a man shall leave his father and mother and be joined (cleave) to his wife, and they shall become one flesh. 25 And they were both naked, the man and his wife, and were not ashamed." Genesis 2:24-25.
God's plan or pattern is that a man have a father and a mother. A single parent family or collective government institutional family is not God's kingdom plan. God can give special grace and make provision for a godly single parent or a godly person yet entangled in another situation. However, the kingdom pattern and way of God is that a man raised by a godly father and mother leaves them and is intimately joined to and cleaves to his one female wife. They together establish a new godly institution of family under God. There is much involved here in the order of leaving and cleaving together of one man with his one wife.
(For much more on God's Family Plan see (Chapter 17 of "Overcoming Life On A Small Planet" free download).
MAN AND WOMAN
Beginning in Genesis God gives instruction for the man and his mate. In Genesis 1:26-28, God gives mankind a clear statement of their purpose on earth. Mankind and his mate's first instruction is to be fruitful and multiply, to fill the earth and subdue it to have dominion over every living thing on earth.
"Then God said, "Let Us make man in Our image, according to Our likeness; let them have dominion over the fish of the sea, over the birds of the air, and over the cattle, over [g]all the earth and over every creeping thing that creeps on the earth." 27 So God created man in His own image; in the image of God He created him; male and female He created them. 28 Then God blessed them, and God said to them, "Be fruitful and multiply; fill the earth and subdue it; have dominion over the fish of the sea, over the birds of the air, and over every living thing that [h]moves on the earth." Genesis 1:26-28.
When we walk in the plan and ways of God He works with us to guide and empower us. Working together we cause the earth to prosper under our loving care. To the degree mankind does not walk in God's plans and ways the earth and all on it suffers disorder and loss. Not only do we suffer difficulties when we divert from God's patterns but other people and creation on earth also suffer as a result of our disorder.
The order of God on earth begins with the family order of a man, husband, father leaves his father and mother, and is joined to his wife and they are fruitful and multiply filling the earth. The wisdom and ways of this family relationship becomes the foundational kingdom pattern for all governance in this world.
God's family pattern on earth is a replica and an extension of the family of God in heaven on earth. Perfect order is in heaven as all heaven walks in the perfect plan of God. Nothing can remain in heaven that is out or order. Lucifer decided to function by his own plan and one third of the angels followed him and were cast out of heaven with him.
Like it is in heaven, nothing that defiles abides in the New Jerusalem ruling city of the kingdom of God on earth. The Bride of God is without spot or wrinkle. Heaven is coming down to earth like a city adorned as a bride for her husband. Revelation 21:27) (Ephesians 5:25-27) (Revelation 21:2, 9-10).
Christ Jesus came to provide the removal of spots and wrinkles to prepare His Bride for the marriage of God with man in the kingdom of God on earth as it is in heaven. Man becomes one with God in intimate relationship with God in Christ and Christ in us as the Body of Christ on earth by the Holy Spirit. "For we are members of His body, of His flesh and of His bones. 31 'For this reason a man shall leave his father and mother and be joined to his wife, and the two shall become one flesh.'" 32 This is a great mystery, but I speak concerning Christ and the church." Ephesians 5:30-32.
The power to live in God's pattern is not found in natural fallen man's strength or resolve. Christ in us by the Holy Spirit is the source of power to live holy in the pattern and plan of God.
Love is the root source of all obedience. Our will can be cleansed and purified only by the presence of the pure holy love of God within us by the work of Christ in us by the Holy Spirit. It is the work of God in Christ in us by the Holy Spirit that does the work of walking in the perfect patterns of life on earth. We cannot by trying hard in our own strength obey all details of God's patterns of kingdom life.
The husband and wife become one flesh in a lifelong oneness with each other under God. They are naked and opened to one another and not ashamed. This is true transparency: no hidden agendas, secrets, and motives. This is beautiful communication and trust. It is the giving of oneself to one other person to become fruitful and multiply.
This is the beginning order of the kingdom governance of the family, tribe, nation, and the world.
A man and a woman coming together becoming one is a parabolic picture of God and mankind coming together as one.
This intimate love family relationship is foundational to all life. The natural intense intimate pure love between a man and His wife is a natural picture of the intense intimate pure holy love of God and His chosen Spirit Bride.
This is the parabolic mystery of God in Christ and Christ in us by the Holy Spirit creating pure holy intimate oneness with God.
PURE, HOLY, LOVE MATE OF GOD
Any deviation from the perfect plan of God in the natural order or pattern of God causes disorder, contamination, and failure to the pure holy works and glory of God on earth.
Originally through Adam's sin the plan was thrown out of order, and mankind has suffered the loss ever since. Christ Jesus from heaven became a man to remove the curse and prepare the way for the mate of God to be formed on earth by the power of God in Christ by the Holy Spirit indwelling redeemed man. (Colossians 1:26-27).
God will not be joined to a mate who has other lovers, other gods. (Exodus 20:3-6).
All the love, power, and wisdom of God All Mighty awaits our truly becoming one with God as the purified holy Bride.
This does not mean that God does not love all mankind, but it does mean that THE GREAT BLESSINGS OF BEING INTIMATELY RELATED TO GOD CANNOT BE FULLY GIVEN TO ANYONE NOT FULLY JOINED TO GOD. Don't miss the fruitful life of multiplication God has for you by accepting another deceptive pattern. The world is groaning waiting for God's true family that is coming forth on earth.
Much love and blessings,
Ron McGatlin
openheaven.com
basileia@earthlink.net
(In Part-3 we look at some of the specific deceptions and false patterns doing great harm to many people on earth today and how we can be a part of the great transformational change on earth.)
---
Recently, I just completed a three-part Facebook Live series on the Bride of Christ. I feel the Lord's leading to release this written word, which is a combination of the last two Facebook Live sessions (Intimacy with the Bridegroom and The Pure and Spotless Bride). I hope this word encourages you today!
God, you're such a safe and powerful place to find refuge!
You're a proven help in time of trouble—
more than enough and always available whenever I need you.
So we will never fear
even if every structure of support were to crumble away.
We will not fear even when the earth quakes and shakes,
moving mountains and casting them into the sea.
For the raging roar of stormy winds and crashing waves
cannot erode our faith in you. | Psalm 46:1-3 (TPT)
The Purification Process: God Is on Our Side!
The Lord is doing a deep cleansing of His Bride in this hour. Many things are coming to the surface and being exposed. However, we can be rest assured, knowing that the end result will be glorious. It is important during this time, as everything that can be shaken is being shaken (Hebrews 12:27), that we don't lose hope or give into fear. We must remember that God is on our side; if we yield to the process, everything will work together for our good.
God prunes His fruitful branches out of love so that they can produce even more fruit. It is important that we continue to abide in Jesus Christ, the True Vine. As it is written:
I am the true vine, and My Father is the vinedresser. Every branch in Me that does not bear fruit, He takes away; and every branch that bears fruit, He prunes it so that it may bear more fruit. You are already clean because of the word which I have spoken to you. Abide in Me, and I in you. As the branch cannot bear fruit of itself unless it abides in the vine, so neither can you unless you abide in Me. I am the vine, you are the branches; he who abides in Me and I in him, he bears much fruit, for apart from Me you can do nothing (John 15:1-5).
Deep Cleaning
I have come to realize that often the natural and spiritual realms can coincide and mimic each other. If we pay attention to what is happening in the natural realm, we will often see that God is speaking through those circumstances to demonstrate what is happening in the spiritual realm.
For instance, I consider myself to be a pretty neat housekeeper, and I definitely like things clean and tidy. However, recently I had the urge to go through every room in our house and do a very deep and thorough cleaning. As I was cleaning one of my daughter's bedroom, the ceiling fan caught my attention. As I climbed up onto a chair to have a better view, I was appalled by the amount of dust that had accumulated on the blades. As I continued to press on and wipe down the fixture of the fan, dust began to fly everywhere! Some even got into my hair and onto my clothes!
Even so, in that moment I heard the Holy Spirit say to me, "Let the dust fall. I am exposing the dust that you didn't even realize has been clinging to you. Though the initial cleaning process is messy and inconvenient, in order to be cleaned, the dust must first be brought into the light. Even as there is much shaking and transitioning happening all around, this process is necessary. My Church must go through a purification process so that she can become the pure and spotless Bride that I have destined her to be."
"Let us rejoice and be glad and give the glory to Him, for the marriage of the Lamb has come and His Bride has made herself ready" (Revelation 19:7).
Though the cleaning process of my daughter's room was messy and somewhat exhausting, the end result was one clean and spotless room. As I stood back and admired the end result, I continued to hear the Lord speak to me on the cleansing and purification of His Bride. The Lord's desire is for the Bride to walk in the fullness of all that He has for her; He is desiring that we walk in a manner that is worthy of our calling. As we, the Bride, come through the refining and purification process, the end results will be glorious! We will be a shining example for the world to see: a royal diadem in the hands of our God!
"You will also be a crown of beauty in the hand of the Lord, And a royal diadem in the hand of your God" (Isaiah 62:3).
Upgrade
The other day I went to the store nearby our home to pick up a few household supplies. I hadn't been to this particular store in several weeks, so when I walked in to see that the entire shop had been remodeled, I was barely able to recognize it! Everything inside of the store was more neat and clean, and it even seemed brighter. Because of the new remodel, the store was also able to hold more product. Let's just say that this place had just been given a much needed upgrade!
Again, I heard the Holy Spirit speak to me. I felt Him say, "The cleansing and purification My Bride has been undergoing will lead her to a massive upgrade! The pruning process that she has endured will allow her to come into the 'more' that I am longing to pour out on her." I was amazed and encouraged by the physical transformation I had witnessed, and how the Lord was able to speak to me through it.
The Lord is always working things together for good (Romans 8:28). Even when things momentarily feel messy and uncomfortable, the end result will be stunning, even as it was with that store. I wasn't able to observe the remodel process, but we have done enough remodeling in our own home that I knew the initial process (tearing down the old to make room for the new) can feel exhausting and inconvenient. However, as we come forth made completely new, the Lord's glory will be revealed in and through us: His Bride!
What Has Remained Hidden Is Being Brought to the Light
For nothing is hidden that will not become evident, nor anything secret that will not be known and come to light. | Luke 8:17
In this hour, the Lord is separating the wheat from the chaff (Matthew 3:12). He is restoring a clean and holy fear of the Lord back to the Church. Even as things in the church are currently being exposed, I believe that this will only continue. It is in His love and mercy that God is dealing with and exposing hidden sin. It's so important during this time that we guard our hearts against the spirit of offense and walk in a place of humility. As it says in the Word, "Above all else, guard your heart, for everything you do flows from it" (Proverbs 4:23).
We need to not become judgmental of others as things are being exposed, rather, we should pray and intercede for them. We also need to examine our own heart and be careful; if we think we are standing strong, we need to be careful not to fall (1 Corinthians 10:12). Just as it is written in Matthew 5:8, "Blessed are the pure in heart, for they will see God."
Walking in Freedom!
When we are living with unconfessed sin in our life, it ultimately leads to bondage. We won't experience the true freedom that Jesus conquered death to give us. Beloved, truly the Lord's heart is for His Bride. I love the passage in Isaiah 1:8 that says, "'Come now, let us settle the matter,' says the Lord, 'Though your sins are like scarlet, they shall be as white as snow; though they are red as crimson, they shall be like wool.'" As we continue to allow His spotlight to shine upon anything that He chooses to reveal to us, and we allow the Lord to cleanse us through repentance, the end result will be glorious freedom!
Watchmen on the Wall
The Lord is calling His people to be watchmen on the wall: to pray and intercede like never before! It says in the Word that, "I will stand at my watch and station myself on the ramparts; I will look to see what he will say to me, and what answer I am to give to this complaint" (Habakkuk 2:1).
The Lord is also urging us to take a step back and look at ourselves. Truly our lives should reflect His holiness! In order to be the pure and spotless Bride of Christ, we must remain in a place of intimacy with our Bridegroom. We are to be as the wise virgins in Matthew 25, and keep the oil burning in our lamps as we wait on Him.
In the same way, let your light shine before others, that they may see your good deeds and glorify your Father in heaven (Matthew 5:16).
Do you remember the song, "They Will Know We Are Christians by Our Love?" Well, this much is true! The world will know and recognize us by our fruit! We are called to be a lighthouse, a city on a hill that cannot be hidden (Matthew 5:14). All of creation is longing for the true Sons and Daughters of the King to be revealed!
Wide Open Spaces
My husband and I were at a prophetic class that was hosted by our home church. In the class, we are encouraged to press into the Lord and share what He speaks to us or shows us through prophetic words, visions, or pictures. While pressing into the Lord, I suddenly saw a beautiful meadow filled with colorful flowers. The meadow was so huge, and I kept hearing the phrase, "Wide open spaces." In this meadow were several people, men and women alike. They were all leaping and jumping through the fields completely free and without any hinderance!
I felt the Lord's heart of encouragement towards His Bride in this vision. I believe that as she allows the Lord to cleanse her and remove any sins or impurities, she will be able to walk in a place of such freedom and joy! As we allow the Lord's work to continue in us, we will truly become the pure and spotless Bride: completely free and unhindered by sin. Our light will then break forth speedily, and the Son of Righteousness will arise on our behalf with healing in His wings (Malachi 4:2).
Beloved, be encouraged! You will truly see and realize how the process has been working all along, and how the Lord has worked everything for your good. Get ready for the upgrade; get ready to burst into those wide open spaces (Psalm 18:19). We are the Bride of Christ, entering into our finest hour!
"Arise, shine, for your light has come, and the glory of the Lord rises upon you. " (Isaiah 60:1).
---
3. NEW ARTICLES ON OPENHEAVEN.COM
.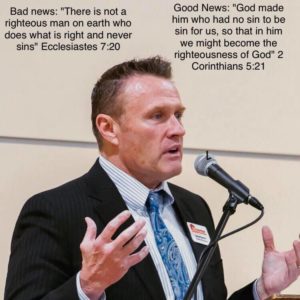 You name it, he was called it. Fat boy. Four eyes. Pizza face. Always the last one picked by team captains in junior- and high-school sports because they didn't think the chubby kid was fast or athletic enough to play. He was bullied, tormented and beaten as a Pentecostal preacher's kid. By today's measurements, he fit the profile for kids who make an attempt at suicide.
---
.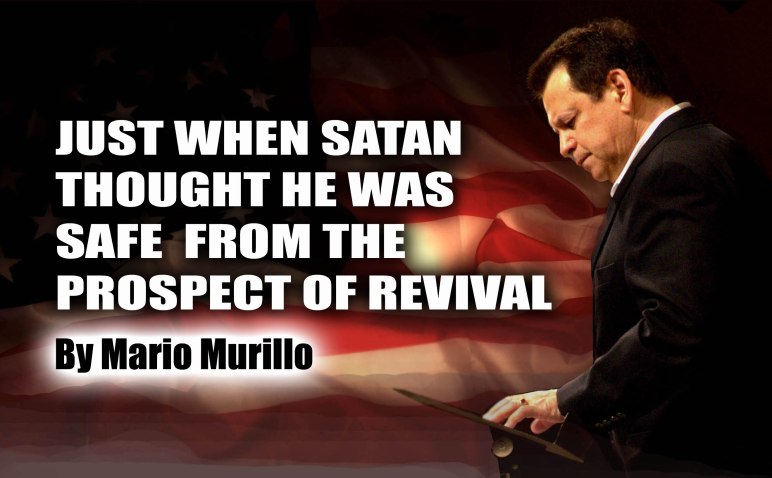 A highly visible worship leader defects from the faith. A million-seller Christian-influencer denies Christ. Social media blocks churches. A national frenzy for immorality. Millions raging in anger against believers. Satan believes he is safe against the prospect of revival. He could not be more wrong—and the pessimists in the church could not be more wrong.
---
.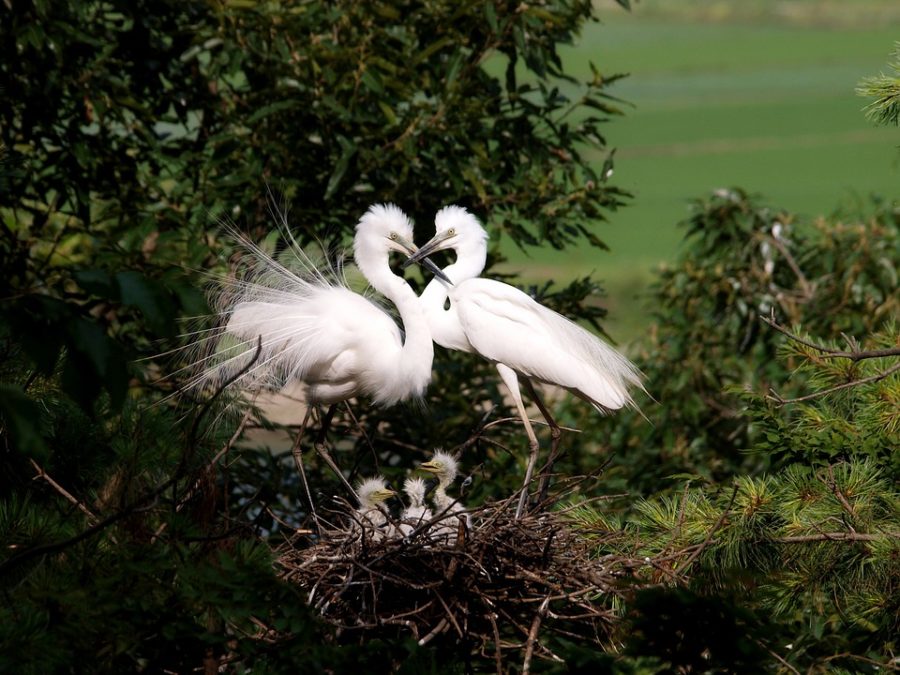 Lives falling apart people are in painful and pitiful situations. All these negative things going on in the world relate back to mankind not living according to the patterns and plans of God given in the Bible. Not because of any lack of love for man on God's part. God loves mankind but does not love the evil that kills, steals and destroys His people. God's plan in the word of God is not hate speech.
Bullied To The Brink As A Kid, This Ministry Leader Shares Keys To Living A Blessed Life Sep 5, 2019
You name it, he was called it. Fat boy. Four eyes. Pizza face. Always the last one picked by team captains in junior- and high-school sports because they didn't think the chubby kid was fast or athletic enough to play. He was bullied, tormented and beaten as a…
"I Am Second" video comes full circle in Texas Sep 5, 2019
USA (MNN) — Friday night lights in a Texas high school in the Dallas-Fort Worth area were transformed into an avenue for change. After finding inspiration in an "I Am Second" video, produced through e3 Partners, a believer and high school student at the time, Blake…
Targeting the next generation; China cracking down on kids programs Sep 5, 2019
China (MNN) –The Chinese crackdown on religious expression has a targeted focus on children's programs and believers and ministries in the region are taking notice. By Kali KaterbergSeptember 2, 2019 Conflicting Goals "The Bible says train up a child in the way they…
Africa is Burning Right Now More than the Amazon and Nobody Even Knows Sep 4, 2019  
Four Christians in Burkina Faso killed for wearing crosses Sep 4, 2019  
Burkina Faso (MNN) — Burkina Faso is quickly going from a peaceful farming nation in West Africa to an extremist breeding ground. Attacks by Islamic State and al Qaeda militants in Burkina Faso have quadrupled since 2017. Over 70,000 people have fled their homes this…
Parents Launch Petition to Stop Drag Queen Story Hours at Public Libraries: Sign the Petition Here Sep 4, 2019
One Million Moms has a petition asking the American Library Association to cancel all Drag Queen Story Hours at affiliate libraries under its leadership. News Staff : Sep 3, 2019  Toddstarnes.com [Reprinted with permission from ToddStarnes.com] Drag Queens are now…
Prayer Alert News: UK, Europe, and Worldwide Aug 30, 2019
Praise Reports God at work in Afghanistan Soul Survivor: new season Europe EU leaders and UK prorogation Italy: another volcano eruption British Isles Praying for Parliament Bishops' open letter on Brexit Christian witness in politics Gospel issues facing society…
This Planned Parenthood Abortion Mill, Cited Numerous Times for Medical Malpractice, Continues to Run Without a License Aug 29, 2019
"Despite the fact that Missouri's one abortion facility, a Planned Parenthood, has documented issues that cause harm to women, a judge has shamefully allowed it to continue operating without rtiona license." -Students for Life of America president…
Hong Kong Christians Rise Up in Worship, Joining Protests against China Aug 29, 2019
'History in the Making': Hong Kong Christians Turn Out in Thousands, Joining Protesters and Singing 'Hallelujah to the Lord' "The unofficial anthem of Hong Kong's anti-extradition movement is 'Sing Hallelujah to the…
Trump Admin Sides with Vermont Nurse Who Was Forced to Assist with Abortion Aug 29, 2019
On Wednesday, the Department of Health and Human Services (HHS) announced it's issuing a notice of violation after a medical center in Vermont forced a nurse to violate her conscience by assisting with an abortion. 08-28-2019  Steve Warren CBNNEWS.COM The HHS…