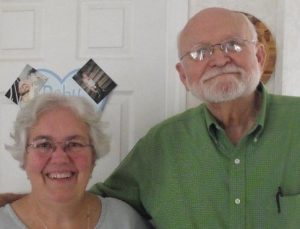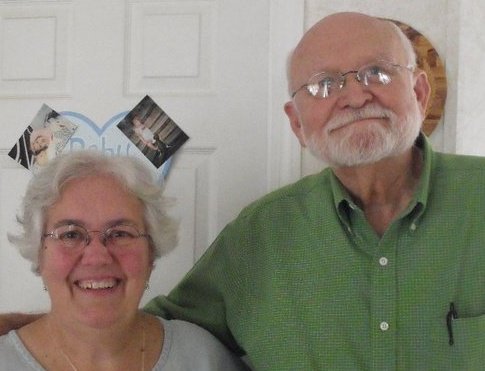 .
.
*****
In This Issue
1. THE FOUNTAIN OF IMMORTAL LIFE NOW – By Ron McGatlin
2. The Coming of the Christ – By Duane Stewart
3. News Headlines
.
SUBSCRIBE OpenHeaven.com Digest
.
.
.
.
.
.
.
.
.
1. THE FOUNTAIN OF IMMORTAL LIFE NOW – By Ron McGatlin
.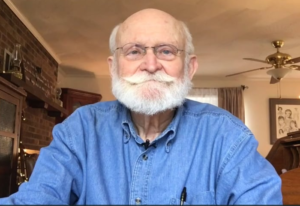 I long to be more fully connected into the flow of the glory of life eternal and abundant. Father God, Lord Jesus, Holy Spirit of life, consume me now that nothing of me remains and only You fully and securely abide.
Human reason was good enough for a religious season, but now has spent its strength. Immortality must now replace mortality. Mortal life wanes away making place for God's immortal life to stay: no longer a passing visitor, but now a wellspring of Your life forevermore. (John 7:38).
Hallelujah! The time has come for the sons of glory to come forth. Now is the day for Spirit-natural to replace supernatural.
Now, while yet on earth, living in immortality from the fountain of life flowing living water of eternal life within us and out to a world that has been captured by spirits of death. Setting captives free to walk out of death's prisons to live life abundantly now and forever.
Truly mortality has put on immortality.
Death must always precede resurrection life. The death experience of our past life is the end of our reasoning season. We are crucified with Christ that we may be recipients of His resurrected life now in these mortal bodies that are the temple of His immortality. (1 Corinthians 6:19).
Even as our natural flesh wanes away, eternal life abides as one with Spirit Christ within us. "I have been crucified with Christ; it is no longer I who live, but Christ lives in me; and the life which I now live in the flesh I live by faith in the Son of God, who loved me and gave Himself for me." Galatians 2:20.
The mystery of the ages now revealed is the immortal glorified Christ in you, the hope of glory. The glory of God fills the earth through the resurrected Christ abiding in multitudes of Sons of God, joint heirs with Christ Jesus, ruling and reigning on Planet Earth.
THE BIG QUESTION
The big question is not, "Is there life after death?". The great question for you and me today is this: Is there life now, real life, eternal life, abundant life? Yes! The true life of Christ, the resurrected life of Jesus alive within our mortal bodies by the Holy Spirit is the immortal, eternal, and abundant life now and forever.
Our time to bring the glory of God on earth is NOW. Only our short time on earth is our given opportunity to bring the ways and glory of heaven to earth. Our time on earth is NOT just preparation for life in heaven someday. This life now is the one that counts in the job assignment that we all have in Christ to bring forth our part of the kingdom of God on earth as it is in heaven.
God so loved the world that He sent His only begotten Son to redeem the world. The work of His Son, Christ Jesus, continues today by the Holy Spirit forming Christ in us becoming many sons in the ONE SON, Christ Jesus, as the body of Christ on earth.
MANY TODAY CRUCIFIED WITH CHRIST AND ALIVE IN HIM
Probably all religions contain some truth at some level. However, they are all cunningly devised with divergences of man's reasoning influenced by demon spirits. Satan and powers of darkness cannot continue their false rule on earth when the whole truth of Christ now on earth arising in His people is realized. The realization of Christ in us is the manifestation of Christ to His rightful place of King of His kingdom on earth. (1: Timothy 4:1) (Matthew 15:9) (Ephesians 4:14) (Revelation 1:6, 5:10).
The enemies of God are powerless against the Son of God in His Body on earth. The devil and all works of darkness were and are defeated at the cross. The victory of the cross is brought forth on earth by the resurrected life of Christ Jesus now abiding in His people alive on earth by the Holy Spirit.
THE GREATEST OUTPOURING OF GOD ON EARTH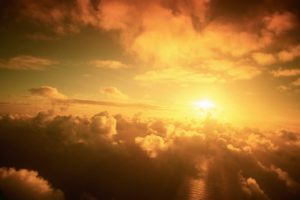 The greatest revival ever is the imminent massive surge of awakening to the reality of Christ in His people by the Holy Spirit, establishing the fullness of the kingdom of God in and through His people.
It is the voice of God in Christ in His people that will end the false reign of Satan and the powers of darkness on earth. The powerful WORD of God spoken forth through the demonstration of the LOVE works of Christ in His Body on earth recreates the earth to the Garden of Eden type design of God.
This is not a someday by and by reality. This is now available within the hearts and lives of all who will fully seek first, above all else, the kingdom of God and His righteousness, and love not their lives to the death. Thereby making room for the resurrected life of Christ to fully abide where we once lived. To save our lives now is to lose the life of Christ and His kingdom reality now in this life on earth. To lose our lives now for His sake and His gospel of the kingdom is to find His resurrected life now and forever. (Matthew 6:33) (Revelation 12:11) (Matthew 10:39) (Galatians 2:20).
 But seek first the kingdom of God and His righteousness, and all these things shall be added to you. Matthew 6:33.
The mystery which has been hidden from ages and from generations, but now has been revealed to His saints. 27 To them God willed to make known what are the riches of the glory of this mystery among the Gentiles: which is Christ in you, the hope of glory. Colossians 1:26-27.
In this manner, therefore, pray:
Our Father in heaven,
Hallowed be Your name.
10 Your kingdom come.
Your will be done
On earth as it is in heaven.
Matthew 6:9-10.
Arise, my beloved, your time has come; all is prepared and made ready. That which was is no more, and that which is to come is within you. Awaken to the light of glory in the power of love and peace everlasting.
Ron McGatlin
openheaven.com
basileia@earthlink.net
---
(Note from Ron McGatlin: This is a great teaching from the Word on the reality of the coming of Christ with detail word definition. A great read for everyone.)

With God establishing certain times and seasons in which He accomplished those things He purposed, and with a people living during today's time and season, most of Christendom should be aware of a certain teaching. That is, an awareness that there is going to be a soon coming again of the Christ. While most Christians believe this teaching to be true, the attitude of many is that they are not really looking for that coming. While most church people claim to believe in His coming, most live a life-style that offsets any true showing of this belief. Could we not say, along with the writer of Matthew, that a condition exists among the religious community of today that is quickly fulfilling one of the signs spoken to be aware of concerning the time of Christ appearing?
In Matt. 24:37-39 we read, "But as the days of Noah were, so shall also the coming of the Son of man be. For as in the days that were before the flood they were eating and drinking, marrying and giving in marriage, until the day that Noah entered the ark, and knew not until the flood came, and took them all away, so shall also the coming of the Son of man be". From these scriptures, when Noah entered the ark, God's place of safety, a place prepared beforehand by divine instruction for divine protection, all who were not in the ark were the ones taken away. Verse 39 says clearly concerning the people who were unbelievers, "and took them all away." Thus, the flood took away the unprotected ones while Noah and his family were safe and secure to know the joys of entering into a new world after the cleansing flood.
In looking at what scriptures are saying concerning the coming of the Son of man, it is important to open our spirits and minds to the word of God. What does God's word have to say of His coming? (Read Matt. 24:3-14). As we consider some of the key words used in this context, we shall look at what the word really says by knowing their meanings. "What shall be the sign of thy coming?" This word "coming" has the meaning of "a being near, presence." Hence, that for which the disciples were longing to know by their question was, "what shall be the sign of your being near, your presence?" In considering the word "presence," consider, that a presence is "that which can be seen or can be felt and not seen." The dictionary itself declares, "Presence" to mean "the state or fact of being present, a supernatural influence felt to be nearby." Therefore, in this context, the coming of the Christ points to a people knowing the feeling of a supernatural presence felt to be present or nearby.
A question arises as we consider the influence of a supernatural nature and a divine spiritual presence that is nearby. We know that Jesus lived among humanity for 33 ½ years as a visible expression. However, when He returned to the Father, as the Son, the risen one, He instructed the disciples in Luke 24:49, "… behold, I send the promise of My Father upon you: but tarry ye in the city of Jerusalem, until ye be endued with power from on high [this defines the meaning and purpose of the Holy Spirit]". The Holy Spirit is of the invisible realm, a realm that the natural eye cannot see, except when the manifestation of His presence appears through the receiving ones.
Therefore, while waiting in Jerusalem and on the day of Pentecost, this power from on high, the Holy Spirit, came. It not only filled (furnished) the upper room but it filled (influenced) the 120 who were present in the room. While the Holy Spirit remained invisible to the natural eye, His coming (presence) resulted in some natural expressions. At its appearing, a mighty wind blew and cloven tongues (tongues distributing and parting themselves) like as of fire were evident. (Read Acts 2:1-4). Here the presence of the Holy Spirits coming, or presence was an influence, a supernatural expression that was present and heard because of the speaking of unknown tongues.
Back to Matt. 24:3 and looking at two other words of importance in the phrase, "the end of the world," let's consider "the end" and "world." This word "end," used many times in this chapter but has two different meanings. In verse 3, it means "meeting together of all that marks the consummation of the age." This marks the end of one age and the beginning of another. However, in verse 6, 13, and 14 the word "end" means "the actual end." This reveals that God is more than willing to show us even more than we ask for. This shows that while the disciples were limiting their question concerning the immediate age (a time) in which they lived, Jesus was more than willing to release unto them an understanding beyond their question. He unrolled the scroll of time for them to understand God's order through the ages (many periods) until the actual end of time. God was and is desirous to reveal, even now, His will and purpose in the restoring of man, with each man coming forth in his own order, until the restoration of all Gods purpose.
In considering the word "world" as used in verse 3, it has the meaning of "an age, or age time, the duration of which is indefinite, and may be limited or extended as the context of each occurrence may demand." However, as used in verse 14, when talking about the "gospel of the kingdom shall be preached in the entire world," this word "world" has the meaning of "the world as inhabited. It is from a verb meaning, to dwell. It is used of the habitable world, the civilized as distinct from barbarian, distinct from the world "kosmos" which is the world as created." Remember, in considering the truth of this context there are only two seeds in this world, a seed chosen to worship God, the true seed of Abraham and another seed that shall worship the beast scripture speaks of, especially in the Book of the Revelation. In seeing the distinction between the two seeds, these two seeds shall continue until such a time as when the word is fulfilled that declares that every knee shall bow to worship God.
This shows us the importance of knowing the word as revealed by the Holy Spirit. We have a need to look closely at each scripture to receive revealed truth and a God given understanding. Humankind of today has tried narrowing God down to such a small limited size, thinking that they can contain Him in the prison house of their own limited intellect. We must and will become a free people, as we free ourselves from our own intellectual limitations, wherein we begin to see that God's plan and purpose came from before the foundation of the world and the creation of man.
The Word declares that all in Christ will know restoration, as God, through the ages continues His work until all things that are His are returned to Him. Man would seek to limit God, but God, before the end of time shall bring forth each receiving soul in their own order in Christ, to a place of restoration. In understanding this truth, we must see that the presence or coming of Christ is not restricted until the entire world and every creature has heard the gospel of the Kingdom. The presence of the Christ shall come forth unto each vessel according to his or her own order by the seeing, hearing and understanding of the gospel of God's Kingdom.
With God's purpose, being laid before the foundation of the world, each order of His coming (presence and influence, a supernatural divine spirit felt to be present) has likewise been laid and God shall cause each appearing to come forth according to that purpose, that order. Does the Word show us the order of His appearing? Is it something that God desires to reveal unto us? In 1 Cor. 15:20-26, God begins to reveal the order of progression in which He shall make all things live. This order of God's choosing has its beginning and ending in God. At the time of His choosing, God imparts into that people an eye to see and an ear to hear. The hidden secrets that were not known before are revealed to bring forth understanding. As God reveals these mysteries to a people, they not only begin to hear, but the word itself has the power and the authority to bring it into complete fulfillment through faith and obedience. Herein a work is begun which brings about the perfecting of that word of promise and purpose.
Matt. 13:35 declares, "… that it might be fulfilled which was spoken by the prophet, saying, I will open my mouth in parables; I will utter things which have been kept secret from the foundation of the world". Also, in Matt. 13:10-11, "And the disciple came, and said unto Him, why speak Thou unto them in parables? He answered and said unto them, because it is given unto you to know the mysteries [the secrets, or the things thus far kept secret] of the kingdom of heaven, but to them it is not given."
Man, by a lack of knowing is in bondage to carnality until God draws a people at the time of His choosing. God will give those yielding ones understanding, by the Holy Spirit, of God's purpose at the time for any given Godly order to come forth. What of you, are you at peace with your spiritual condition and understanding? On the other hand, is something stirring in your person? Is God's desire at work to bring you into a greater place in Him, a bringing you into a place that you have not experienced before or walked in yet? Is the Holy Spirit now at work to lay and establish a new order of people in the earth that the next line concerning the coming of Christ, His presence, His will and purpose is manifest?
Back to 1 Cor. 15:22 it declares, "In Adam all die." This understanding is ours because God reveals our sinfulness to us while offspring of the Adam man. He quickens the receiving man through the power of the Holy Spirit into knowing that all have sinned, therefore all have died. The result of this death is that the flesh and blood body, the one formed from the dust of the earth, shall return to that from which it came. As humanity continues to live after the dictates of the natural Adam man, their destiny is to know a literal grave, the returning to the dust from which God formed the man. (Read Gen. 3:19 and Rom. 5:12-19). The knowledge we have concerning our lot with death will be a sure experience, that is unless God, after the order of His purpose, awakens us to a higher understanding. This understanding stated in 1 Cor. 15:22, "in Christ shall all be made alive."
The greater truth here is that life is of a certainty, if the prerequisite is entered, which is a living "in Christ." This word "in" as used here is a preposition that denotes "being or remaining within, with the primary idea of rest and continuance." This speaks of more than a one-time happening but is likened to the woman who had an issue of blood for twelve years, (Read Luke 8:43-48), she touched Him and became whole. The word "touched" being used here means "attached to", implying that she attached herself to His glory, never to let go. "In Christ" brings life. It will separate us from the realm of death by our remaining in or attaching ourselves to Him. A question often asked concerning Christ coming is when will it be and how will it happen? 1 Cor. 15:23 reveals, "But every man in his own order.
Here the understanding of some more words from the context becomes very important. As we look at the words, we should also understand that the scripture, when we allow it to, would interpret itself. In verse 22, the word "Christ" is the Greek word "CHRISTOS" which means, "to anoint." Thus, Christ not only speaks of the person, but an anointing that enables that person to be what he is in Christ. 1 John 2:20 declares, "But ye have an unction [same Greek word as anointing in 1 John 2:27] from the Holy One, and ye know all things". This word "unction and anointing" are from the same Greek word "CHRISMO" which has the meaning of, "smearing, the endowment of the Holy Spirit."
The anointing then is a smearing like oil or a covering, a divine endowment, an enablement to become and fulfill the will and purpose of God. With such an anointing, we can know the reality of a life that lives "in Christ." Is this a life of impossibility? We, the body of Christ are not just one member called Jesus, but a many member body. Therefore, the anointing of Christ is not for just the first-born son (the Head – Jesus), but also the many member sons that make up His body. (Read 1 Cor. 12:12-27). Jesus will not stand alone, but He, with the many member body making up the Christ, is the anointed of God.
In looking back to scripture in 1 Cor. 15:23, let's consider the word "order." This word means "something orderly in arrangement, a series, or succession." With all being "made alive" (quickened) in Christ, He declares that His life shall find its fulfillment as it touches all things, but, the life of Christ only touches these things in the series or succession that is according to the foreordained arrangement that God purposed in Himself. With this being the case, it would do us good to follow the succession as revealed in the Word. In following the Word of God, we have the knowing that God shall leave nothing out. God shall restore, through each series of steps taken, in the order of His purposed restoration.
The first in order from verse 23 is "Christ the first-fruits". Who is Christ? Is He not a many member body? If so, as verse 22 states, "in Christ shall all be made alive," comes forth after Jesus Christ in His first appearing for 33 ½ years. These many member first-fruits receive a quickening after two days or two thousand years after His resurrection, to become the many member visible expression of God's first-fruits in the earth. This appearing speaks to us of a ministry that comes forth, in the Christ anointing that will be without measure (John 3:34). These anointed ones are sent forth to minister the gospel of the Kingdom of God, to speak of the knowledge of the mysteries and to make ready for the establishing of God's Kingdom on this earth.
John 3:34 declares, "For He Whom God hath sent speaks the Words of God: for God giveth not the Spirit by measure unto Him". The sent forth ones spoken of here are not only Jesus, the first-born son, but also the many member sons of God, His Christ, and the first-fruits of God. These first-fruits are prepared, in the order of the gathering of the harvest, for His indwelling presence to be in them while here on earth. This word "first-fruits" is from a root word that means "to commence (in order of time); first-fruits". In the Old Testament, a wave offering of the first-fruits offered as a sacrifice to God is a type of the ones received by God to usher in the full harvest.
(Read Lev. 23:10-12). These scriptures show us that with this wave offering unto God, they offered a lamb as a burnt offering to God. This burnt offering was a type that Christ fulfilled, bringing the first-fruits and the lamb together again. In this, they become one in Christ as prayed for by Jesus. John 17:20-22, "Neither pray I [Jesus] for these alone, but for them also which shall believe on me through their word; That they all may be one; as thou, Father, art in me, and I in thee, that they also may be one in us: that the world may believe that thou hast sent me. And the glory which thou gave me I have given them; that they may be one, even as we are one".
As we continue to look at this first-fruit people, in Rom. 8:22-23 we are shown a truth concerning the manifestation that shall have its beginning in the order that commences with this company of people. "For we know that the whole creation groans and travailed in pain together until now. And not only they but ourselves also, which have the first-fruit of the Spirit, even we ourselves groan within ourselves, waiting for the adoption, to wit, the redemption of our body." Note that all of creation is groaning and travailing for this time of redemption, the beginning of a new creation people. "Redemption" in this context means "ransom in full," which speaks of the restoration of the whole man, spirit, soul, and body. This groaning is an experience of the "first-fruits" as they wait for their time of adoption.
This word "adoption" is a word that means, "the placing as a son (in respect to God)". Hence, Jesus, the firstborn son, now accepts the first-fruits at the time of the "adoption" to become a many member son that partakes of all the privileges of the family. These "sons" become "heirs of God, and joint-heirs with Christ:" (Rom.8:17). These heirs become the anointed ones that establish the Kingdom of God in the earth. These "sons" are they, which for only a season, are under teachers until the appointed time of adoption. These co-heirs are they that have come out of bondage to the world's basic elementary rules, to become "sons," God's visible expression on the earth. (Read Gal. 4:1-7).
The fullness of time for the coming forth of these first-fruits to appear in the earth is now at hand. What is your expectancy concerning the things of God? Are you hearing a trumpet, a message of restoration beginning to sound? Is a groaning felt within your being? Could it not be that the first-fruits people are in the birthing channel, waiting for the last push that they might make their appearance? "Of His own will begat He us with the word of truth, that we should be a kind of first-fruits of His creatures". (James 1:18). Thus, God's will and purpose is to begat His first-fruits. "Begat" in this scripture means to "breed forth, to generate, to bring forth." How, but by the word of truth which is now being spoken to reveal the hidden mysteries which have been kept secret since the world began.
This "word of truth" is generating, is bringing forth into existence God's good and perfect gift to all creation. He is birthing and manifesting the sons of God. It was John, in the revelation of Christ, who saw these sons in their glory. These sons are those that stand with the Father in His glory, with His nature written in their hearts and minds. These sons, not polluted by the world's religious systems, declare unto creation a new sound as a spiritual virgin, pure in the spirit of God. There remains nothing in them, which the world can touch as they follow only God's true purpose in all things, to remain without fault. These are those first-fruits people of God. (Read Rev. 14:1-5).
Now the time for these sons to come forth is at hand that they might bring down all deceiving forms of religion. Is the time of tribulation, one such as the world has never seen, now to come forth? The system of the first "Adam" man has run its course and this declaration is coming forth, "Fallen, fallen is Babylon (bondage and confusion – man-made religious systems) the great". This is that system which has polluted man, which has kept him captive from the truth, making him a prisoner of death. Nevertheless, truth, in the form of these sons, is now to come forth, truth that makes mankind free from the law of sin and death.
These first-fruits of Christ appear and the truth they bring ushers in God's judgment, God's avenue to separate all forms of damnation, condemnation, and accusation from the next order of people. This word "judgment" is the Greek word "KRISIS" from which our English word "crisis" comes. It has the meaning of a "turning point." This means then, that another "turning point" will come forth in the earth, to gather another order of people unto our God. (Read Rev. 14:6-16). Lest we forget, let us turn back to 1 Cor. 15:23 and note that with "Christ the first-fruits" having come forth, we are further shown, "afterward they [the bride] that are Christ [head and many membered body] at His coming [presence]".
Thank God, this is again the day of His coming. His presence is making itself known to His people and because a people know Him in His presence, they are truly becoming His people. Is not our redemption even now upon us, redemption in a full measure in spirit, soul, and body? Thank you, Father, for you have chosen us from before the foundation of the world. You have redeemed us and are bringing us forth to fulfill your will and purpose in you, you are truly coming. Amen
THIS IS ONLY A PORTION OF THIS COMPREHENSIVE TEACHING. FOR THE FULL ARTICLE GO HERE: https://www.openheaven.com/2019/05/13/the-coming-of-the-christ-by-duane-stewart/
Duane Stewart
A Voice of Gathering Saints 
---
3. News Headlines
'I've Lost Two Kids to the Trans Cult, I Want Them Back': Anguished Mom Sounds the Alarm on This 'National Emergency'May 15, 2019
ChristianPost.com] "The bottom line is that I've lost two kids to the trans 'cult.' I want them back. This ideology ruins and corrupts everything it touches. We can't compromise or give an inch to it. And I'm willing to do whatever…
Wow, Wow, WOW! "Orb of Light" Spark at Moment of Conception Captured on VideoMay 15, 2019 "To see the zinc radiate out in a burst from each human egg was breathtaking." -Dr. Teresa Woodruff Amanda Casanova : May 1, 2019  ChristianHeadlines.com (Chicago, IL) — [Christianheadlines.com] Scientists at Northwestern University in Chicago say they…
Iowa's Governor Cuts Planned Parenthood from Sex-Ed and MoreMay 14, 2019
Iowa Governor Signs Bill Cutting Planned Parenthood from Sex Ed and Sex Changes from Medicaid "We have consistently heard from Iowans that they do not want their hard-earned tax dollars used by organizations whose primary business model is providing…
'It's Horrible Judgment': Democrats Blasted for Inviting Anti-Israel Imam to Lead US House in PrayerMay 14, 2019
House Speaker Nancy Pelosi at the State of the Union, Feb. 5 (Photo: Patrick Robertson/CBN News) Democratic leaders came under fire after they invited an anti-Israel Texas Imam to lead a prayer on the House Floor. Imam Omar Suleiman, founder and president of the…
'He Feels Confused': Parents Sue after Teacher Repeatedly Asks 8-Year-Old if He's TransMay 14, 2019
The parents say their child had a stomach problem, which made him uncomfortable with using the restroom. They suspect his hesitation about going to the bathroom made his teacher believe he could have gender dysphoria. Emily Jones : May 14, 2019  CBN News [CBN News] A…
Terror Organizations Threaten Israel with Summer AttacksMay 13, 2019
TEL AVIV, ISRAEL (ANS) – Islamic Jihad and Hamas work together and Israel should expect massive terror attacks this summer, according to an article by Baruch Yedid, TPS, writing for www.Unitedwithisrael.org  written by Michael Ireland May 12, 2019 Members of Islamic…
Nine Elderly Couples Euthanized in the NetherlandsMay 13, 2019
THE NETHERLANDS (ANS) — Joint suicides by elderly couples used to be considered a tragedy. In the Netherlands, however, doctors killing elderly couples together is a considered medical treatment (Belgium too, and at least once in Canada). Last year there were nine…
VP Pence's Powerful Message to Grads is For Every BelieverMay 13, 2019
VP Pence's Strong Message to Liberty University Grads is For Every Believer Today "Some of the loudest voices for tolerance today have little tolerance for traditional Christian beliefs. So as you go about your daily life, just be ready. Because…
NEWS: UK, EUROPE, WORLDWIDE, PRAYER NEWSMay 12, 2019
Praise Reports Welcome, Archie Harrison Mountbatten-Windsor J John to speak in Belfast Aasia Bibi's ordeal finally ends Europe European parliament with anti-European parties Bulgaria: Pope urges 'welcome refugees' British Isles A spiritual Magna Carta Rural life,…
'Terror Factory' Targeting Iranian Assyrian ChristiansMay 9, 2019
TEHRAN, IRAN (ANS) — The daughter of a former pastor in Iran — Dabrina Bet-Tamraz — recently described the persecution and suffering to which her family is being subjected after being sentenced to lengthy prison terms for "crimes" related to Christianity, according to…
God's Call to the Yanomamö Indians in the Amazonas "not only is Christ worth living for, He is worth dying for"May 8, 2019
Murrieta, CA (ANS) – Michael Dawson is a missionary to the Yanomamö Indians in the Amazonas region of Venezuela. Michael was born in the middle of the Amazon jungle at TamaTama, a small mission base hacked out of the rainforest on the banks of the Orinoco river. He is…
Work of God Unfolding in California – Mario MurilloMay 6, 2019
Unfolding in California by mariomurilloministries I walk into the tent in Paradise, California and it is standing room only.  This is impossible. When the Lord ordered me to do this, I assumed it would be a test of my willingness to preach to an almost empty tent….
WATCH: School Children in PHILADELPHIA Forced to Praise the Palestinian 'Blood of Martyrs'May 5, 2019
One of the verses reads: "Until we liberate our lands, until we reach our anchorages, and we crush the traitor. Oh, the winds of Paradise. Oh rivers of the martyrs, lads, My Islam calls whoever responds. Stand up, O righteous ones…" News Staff : May…
Muslim Scholar Who Fled Extremists Warns West That Political Correctness is Fostering Radical Islam: Christians Must "Wake Up" to ThreatMay 5, 2019
"Look, I'm a Muslim, but I cannot live in an Islamist theocracy. I can live in a Christian government, based on their constitution, because that is where peace lies. I cannot live in a place where ISIS rules the area. No Muslim with a brain that works…