LET THE PROPHETS ARISE!
 By Danny Steyne  12/31/2018
"Since, then, you have been raised with Christ, set your hearts on things above, where Christ is, seated at the right hand of God. Set your minds on things above, not on earthly things. For you died, and your life is now hidden with Christ in God. When Christ, who is your life, appears, then you also will appear with him in glory
Put to death, therefore, whatever belongs to your earthly nature: sexual immorality, impurity, lust, evil desires and greed, which is idolatry. Because of these, the wrath of God is coming. You used to walk in these ways, in the life you once lived. But now you must also rid yourselves of all such things as these: anger, rage, malice, slander, and filthy language from your lips. Do not lie to each other, since you have taken off your old self with its practices and have put on the new self, which is being renewed in knowledge in the image of its Creator. Here there is no Gentile or Jew, circumcised or uncircumcised, barbarian, Scythian, slave or free, but Christ is all, and is in all.
Therefore, as God's chosen people, holy and dearly loved, clothe yourselves with compassion, kindness, humility, gentleness and patience. Bear with each other and forgive one another if any of you has a grievance against someone. Forgive as the Lord forgave you. And over all these virtues put on love, which binds them all together in perfect unity.
Let the peace of Christ rule in your hearts, since as members of one body you were called to peace. And be thankful. Let the message of Christ dwell among you richly as you teach and admonish one another with all wisdom through psalms, hymns, and songs from the Spirit, singing to God with gratitude in your hearts. And whatever you do, whether in word or deed, do it all in the name of the Lord Jesus, giving thanks to God the Father through him." Colossians 3:1-17
Major Shakes are about to happen in March 2019 with Geo-Economic-Politically Shifts. I saw much coming and to the natural eye it will seem calamitous… but to the eyes that look to heaven, "stand still, your redemption is drawing near!" (Luke 21:28)
I heard "DO NOT LOOK AT WHAT'S GOING ON IN THE WORLD! Do not talk about what is going on in the world! Do not talk about what is going on in the News!"
We must press our vision into the further things that God has already spoken to us and ignore what is occurring in the world right now….
The ones who focus on what is happening in the world now are going to be the ones who will collapse in despair, depression, and other things…. this onslaught of depression is coming not simply on the political realm, but on many realms… they will be consumed by depression and fear and we cannot go there. The purposes of God in the first quarter of this year are to prepare you for the last three-quarters of this year. We are pressing into harvest, but it's important to realize is harvest is born from a seed that dies. Harvest will rise only when there is a necessity for God to move over the dead seed.
Several years ago I spoke about Cyrus. The Lord told me that Cyrus he was Barak Obama in a dream over a year before he would be elected the first time. I shared that publicly in Couer d'Alene Idaho the next day. Some have doubted that word and the term "Cyrus" has been used of the current president…. Donald Trump. But to bring Biblical Historicity to the relationship between Cyrus and Obama, it's important to understand that more than any president in the history of the United States, Obama "rallied" believers to the point of knowing we need a move of God. Believers joined in force to as one to see something happen… some thought the answer was a president…. but the answer has always been a place for God to move… a place where the Son of Man can lay His head… a place that will be a footstool for the God of all.
Cyrus in the Old Testament was NOT a believer in any stretch of the imagination, but he did pave the way for the building of the temple. I believe Obama set it up for the Church to see that happen through many horrific decisions and actions. The "righteous" found themselves rallying together across denominational, racial, political, and economic lines… we were the ones who could lose that unity that had been built by an unrighteous leader who fought almost everything we as believers seek and brought waves of wickedness into our nation through the decisions he made. (see "Unity:It's our battle to lose!)
It is unity that is our victory… but many stepped away from that open door of unity as they became offended… believing that their "pick" should carry their hearts and their agenda, and not the heart that was pressing for something much bigger.
Subsequently, a full year prior to Trump's election, I heard audibly from the Lord, "This Nation doesn't need another Cyrus, it needs a David." I took that to mean that the man would be a man of war, a man willing to be undignified in his expression of obedience towards the Lord, a man who wanted the "greatness" of God across the land, a man who would carry profound victories in the most ludicrous ways, never known to have been done in battle before.
Like David, he wouldn't require the armaments and preparation of his peers, or the former generation… like David, he would simply rely on the simplicity of a rock in a sling… like David, he would use the enemies own sword to cut off the enemies head… like David, he would make significant blunders that could derail him at any moment, both politically and morally. I believe that man sits in the office of the President right now… but I said it in 2016.
Trump is not a Cyrus… he's a bulldozer. He isn't finished yet… and the latter part of his leadership is about to route entire armies, and whereas his predecessor consulted with demonic powers, he will rid those powers from the land. You haven't seen anything yet. It is critical that the giant, Goliath, stands in his arrogance and haughtiness so that when he falls all of his comrades flee, knowing they are about to be destroyed. We are in a 1 Samuel 17 moment. The very sword that Goliath appears to have steadily at his side, is the very sword that will cut off his own head.
The time has now come for true prophetic ministry to arise. Biblically, prophets ministered for the Lord in ways that could be construed as either for or against kings or leaders. That time has now come. Prophets speak to government officials. It's the nature of the call of God on a prophet. That's history. That's Biblical.
The preeminence that we have placed on prayer is about to take a Biblical and healthy shift. Prayer is not simply intended on changing everyone around us, it's intended to change us so that we can release the Kingdom of God to those around us. We are going to learn to pray and then obey.
Prayer is not adequate to shift our Nation. God is adequate… but prayer alone is not adequate until it changes our lives to be in relationship with God, where God can release His secrets to us… prayer is not our weapon. Praise is, Love is, Kindness is, Joy is, Hope is… and those kinds of things… Prayer is intended to evoke the reaction of the Kingdom of Heaven in our lives which becomes the weapons that are mighty to pulling down of strongholds.
The Fruit of the Spirit has an external manifestation … they are closet experiences. There is an expression of love not just words saying I love you. Love looks like something. God is about to turn up prayer… but more so He is about to release warriors. He is going to release the Elijah's who will go into the dangerous places of Ahab and Jezebel and say, "We are done here. God is taking over!"
There are hideous things occurring that God is about to expose. Things done in secret. Things among leaders and media and entertainment industries…. things that are invoking the powers of demons… people and things that are sitting in places God desires to bring His Purposes. Whether it be the foolish and bizarre singers and actors who have given their lives to the enemy in exchange for wealth and fame, singing lyrics crafted by demons.. or those who are stealing away the children and selling them into sexual slavery… things that should never occur in our Nation. (See Genesis 19 and Judges 19).
As in the battle that Israel had with the Moabites, the Moabite king sacrificed his own son on the wall of the city and the demonic fury came against God's people so that they retreated, so too we must understand that there are vile attacks that are coming against the purposes of God that are intended to make us back down (2 Kings 3:27).
But we are not those who shrink back (Hebrews 10:39). It is the enemy who knows his days or short, may he not forget it (Revelation 12:12) and let the people of God arise with joy knowing our victory is already secured and the fullness of the day of God's Hand of Power is about to be revealed. God is never defeated.
The Prophets are about to rise like we have not seen since the days of Elijah. Prophets who carry more fear of the Lord than fear of man. The Harvest is upon us.
The prophetic realm is not a "safe" realm… it's the Lord releasing His Word for people that are needing direction, or needing correction. God has not just called us to prophecy to the Church. He's called us to change things to remove things that hinder His move and His Abiding Presence.
Like Elijah walking into Ahab and telling him that God was taking him down and all of his prophets of Baal and Asherah… so too God is about to raise up true prophets who speak the Words of God with power and fire. The idol Baal has been erected in three major cities in the United States. Baal is trying to make a comeback … but the prophets are now awake.
The Revival to come will not be like former revivals … the pattern has been that when Revival comes in the West, we get happy… but when the Eastern World gets revival, they get harvest. We are about to see harvest come in NOW! It will begin as we begin declaring sin to be sin. You can only be forgiven for sin. We have been so careful to not offend that we are politically-correct, religiously-correct, socially-correct and we open the door wider and wider to a world filled with demonic rule and reign.
We call it grace, not sin… we say they are "broken" or "wounded" or have "hang-ups"… but we won't call it sin…. but the grace I know is what frees us from sin. It doesn't leave us in sin. True Grace doesn't leave people in the condition they are in. True Grace has power to deliver and shift and wipe away the past. We tell people trapped in addictions and sexual sin that they are saved, and yet there is nothing Biblical that says they will inherit the Kingdom of God… the opposite is what the word teaches. We are told to examine the fruit in the lives of others. By their fruit you will know them. (Matthew 7:16)
Jeremiah 23:28 "The one who has a dream may tell about his dream, but let him who has My Word speak My Word in truth. How can straw be compared with grain?" says the Lord."
Words of Knowledge, Prophetic words are not trinkets. They are not to be side-shows. The wonders that Jesus did, didn't occur in crowds. In fact, when He released healing and miracles it was usually quite hidden… and His follow up words declare clearly what He wanted to happen. "Don't tell anyone!" Many of our streams have used trinket theology to gather crowds… to appeal to the sensationalism in our hearts and emotions… we validate the servants of God based on their ability to perform these things. But God has called us to know His Ways. To boast that we know Him. The coming Harvest will be full of many signs and wonders, but not because we have been able to market them.
The Prophets are r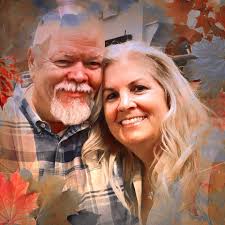 ising. The Word of the Lord is NOT RARE in these days… He is speaking clearly. We must listen … we must hear.
Danny Steyne 12/31/2018
Mountain of Worship
For those wanting to be a part of our servant team, tribes, mowgroups, and Merges and become more involved in the life of MOW, please write me back at
worship@themountain.org
. Thanks.