.
*****
In This Issue
.
SUBSCRIBE
OpenHeaven.com Digest
.
.
1. COME TO THE GARDEN – By Ronald D McGatlin
.
…..
Come to the place of quiet rest that is prepared for you. The heart of God is near you. Come together as one with the HEART OF GOD within you. Move from the flesh life of trying to provide and care for yourself and others with natural tools and abilities to the place prepared by Jesus. Jesus said, "I go to prepare a place for you."
It is a very short move from the "natural life" to the "Spirit life" in Christ, by the Holy Spirit, Father God, and Christ Jesus abide as one in and with His saints (those set apart unto God).
As we choose to live in the Spirit, by the Spirit we are given revelation of the present reality of the written word of God. The Bible begins to speak to us of the promises of God now coming to pass in this world. This is a major transition from the traditional limited interpretations of the past to the revelation of life now in Spirit God on earth.
We must move into the Spirit to find and experience our prepared place and abundant life now in this life. Our prepared place is in this world, but it is not of this world. It is a Spirit reality place of heaven on earth.
The Gospel of the Kingdom
The truth is that the gospel of the kingdom that Jesus preached and demonstrated was not just about going to heaven to experience being with Him in heaven after we die. Rather it was almost entirely about bringing heaven to earth in this life. It is about living heaven's way now on earth. It is about being with Him now in this life. When we read the words of Jesus in the light of heaven's ways coming to earth in us, greater kingdom meaning begins to shine through into our hearts.
"Let not your heart be troubled; you believe in God, believe also in Me. 2 In My Father's house are many dwellings; if it were not so, I would have told you. I go to prepare a place for you. 3 And if I go and prepare a place for you, I will come again and RECEIVE YOU TO MYSELF; that where I am, there you may be also. 4 And where I go you know, and the way you know." John 14:1-4.
Jesus said to His disciples, "Do not let your hearts be troubled." Our hearts can be troubled in this life about many things of life. In Luke 10:41 Jesus spoke to Martha, "Martha, Martha, you are worried and troubled about many things. 42 But ONE thing is needed, and Mary has chosen that good part, which will not be taken away from her." The one greater thing that is needed is being close to Jesus. We are to be even closer to Him now than Mary was sitting at his feet.
The Spirit of Truth
Our hearts no longer need to be troubled about things of this world when Jesus and the Father abide in us by the Holy Spirit as we abide in Him. "Or do you not know that your body is the temple of the Holy Spirit who is in you, whom you have from God, and you are not your own? 20 For you were bought at a price; therefore glorify GOD IN YOUR BODY AND IN YOUR SPIRIT, which are God's." 1 Corinthians 6:19-20.
Jesus is the Spirit of truth in us by the Holy Spirit. "The Spirit of truth, whom the world cannot receive, because it neither sees Him nor knows Him; but you know Him, for He dwells with you and will be in you. 18 I will not leave you orphans; I will come to you. 19 'A little while longer and the world will see Me no more, but you will see Me. Because I live, you will live also. 20 At that day you will know that I am in My Father, and you in Me, and I in you. 21 He who has My commandments and keeps them, it is he who loves Me. And he who loves Me will be loved by My Father, and I will love him and manifest Myself to (or in) him.'" John 14:17-21.
These and other scriptures are clearly saying that Jesus came back to indwell His people, the saints of God. We are the prepared dwelling of God on earth as He abides in us and we abide in Him.
We are His "dwelling place" on earth. The place where Jesus is and we are with Him also is within us now in this world.
We are the Body of Christ on earth. (1 Corinthians 12-27). It is the mystery of Christ in us, the hope (confident expectation) of glory. (Collisions 1:27).
ETERNAL LIFE BEGINS NOW
This is not to say that there is not a life in heaven with God after we leave this earth. However, THAT ABUNDANT AND, ETERNAL LIFE WITH GOD BEGINS NOW IN THIS LIFE. Everlasting life does not begin after we die and go to heaven.
However, there is a death involved in our entering the garden place prepared for us in this life. It is the end of our self-life as orphans apart from God. It is the intimate oneness of pure holy love relationship with our God. It is our life now becoming one with God in Christ Jesus by the Holy Spirit. It is life in the fullness of His presence in a face to face love experience in this life.
We come to this garden of His presence alone to become one with Christ in the Spirit as mature Sons of God bringing the reality of the kingdom of God to Planet Earth. The rule of God's LOVE "on earth as it is in heaven" is the goal and purpose of the gospel of the kingdom that Jesus preached and that He is again bringing forth in those mature Sons in whom He dwells.
It is the resurrection life of Christ Jesus in the sons and daughters of God that are bringing the great transformation of this world to the reality of the kingdom of God. The Body of Christ on earth is transitioning from a religious church tradition into a vibrant living Body of disciples who are living representations of Christ on earth establishing the righteousness and peace of heaven on earth.
The Manifest Glory
A New Israel of God, under the ruling city of New Jerusalem, is descending from heaven into earth.  A new nation taken from all the nations of the world becoming a Spirit reality of God's rule of LOVE restoring the GLORY of God for all creation to see the magnificent Glory of the one all loving, all powerful and all wise ALMIGHTY GOD! (Revelation 3:12, 21:2, 9, 22).
Let all the earth praise God! The glory of God fills the earth and shines into the heavens. The glory of God is brilliantly shining forth from the garden planet of God in mankind demonstrating the majesty of LOVE bringing perfect order to creation.
The romance of eternity is exposed and made known to all creation in the love of the Father of all creation for His chosen Bride fully prepared for Him.
We are now receiving our place in the love story of eternity. Let all creation rejoice in the fullness of the multiplied glory in the offspring of God ruling and reigning with Him now and forever.
Live in the Spirit; Walk in the Spirit.
Ronald D McGatlin
www.OpenHeaven.com
basileia@earthlink.net 
---
2. Mahanaim: The Place of the Double Camp – By Nathan Shaw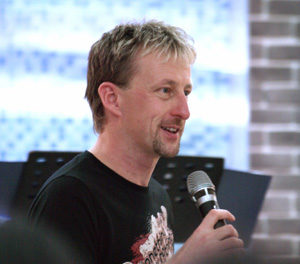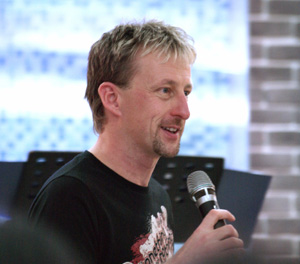 Christians are citizens of two realms: Earthly and heavenly (Philippians 3:20). This dual citizenship makes us unique. Most Christians are more familiar with their earthly citizenship than their heavenly citizenship. This is about to change. God wants to open up the Spirit realm and take us to a new place in Him. This was made particularly clear to me through a recent event in my own life.
Three months ago I was told I would have to move house. I had six weeks to find another place. At the time there was only a couple of small two bedroom flats and an extremely expensive three bedroom house available. With so few houses available the competition was fierce. I notified all the property managers in my area about my needs. The weeks were passing and I still had nothing. Not far from where I live is a very large playing field. I love going there and talking to God. The location helps me realize just how big He is, and just how small I am.
One day as I was walking and praying in the middle of the large field, an authority rose up from within me. I started to pray, "God, I send out Your angels to open up the doors for the house that You have for me." The next day a property manager rung me with a house. The house was much bigger than anything I was even considering, but ideal for the various ministry purposes God had put on my heart. I moved into the house and took the time to ask God to cleanse it from any negative influences. I also dedicated the house for His purposes. Unexpectedly I heard God say, "Speak 'Mahanaim' over the house and property."
Mahanaim hearkens back to the life of Jacob. Jacob was in deep trouble. He had stolen his brother Esau's blessing and Esau was enraged. Jacob fled for his life. God appeared to Jacob and promised that His angelic messengers would be with him, even in foreign lands (Genesis 28:10-15). Jacob spent twenty years living far from the land promised to Abraham and Isaac. Finally Jacob found the courage to return. In doing so he had to face his greatest fear—meeting his brother Esau. So Jacob went on his way, and the angels of God met him. When Jacob saw them, he said, "This is God's camp." And he called the name of that place Mahanaim (Genesis 32:1-2). Mahanaim means the place of the double camp.
At Mahanaim God showed Jacob that he would meet Esau with two camps. The first camp was Jacob's family, servants, livestock and possessions. The second camp was a heavenly entourage of angels. Jacob was forced to depend on the invisible camp for protection and preservation. Without this invisible camp Jacob's destiny was in jeopardy. Miraculously when Jacob met Esau, Esau's heart had changed. Rather than seeking revenge, Esau met Jacob as a brother. Jacob's life was spared and he was back in position in the land promised to Abraham and Isaac. To walk in his full destiny, however, would require Jacob's continued dependence on the invisible camp. From here on in Jacob had to walk in a new way.
At Mahanaim Jacob's eyes were more permanently opened to the invisible realm. He began to operate from a new place in the Spirit. Twenty years earlier, when Jacob was fleeing for his life, God had opened Jacob's eyes to the intense angelic activity that surrounded him. However, over the following twenty years Jacob remained largely unaware of this angelic activity. At Mahanaim things had changed. Jacob was no longer fleeing from Esau in fear. In fact he was facing the fear head on. To overcome the fear he was forced to see with the eyes of the Spirit.
When Jacob was fleeing for his life the angelic realm was operating around him, both protecting and providing for him, but there was a clear distinction between the two camps. As Jacob grew in faith toward God he was able to respond to God's leading, return to the promised land, and face his deepest fears. When Jacob responded with faith the distinction between the two camps became blurred. The two camps started working together. In the process his name was changed from Jacob to Israel (Genesis 32:28). The body of Christ is in a similar transition. At present the angelic realm operates around us even although we are often unaware of it. But we are stepping into a place where the two camps work together. Mahanaim is a place of promotion. Two camps become united and we operate from a new place in the Spirit.
Whenever God moves us into a new place it's usually much better than we imagined it would be. God had told me to speak the word "Mahanaim" over my new house. Mahanaim—the double camp. Suddenly I realized my new house had double everything.
The previous house had a single level. The new house had two levels.

The previous house had three small bedrooms. The new house had four decent sized bedrooms, a large library and an office.

The previous house had two double wardrobes. The new house had two double wardrobes and two walk in wardrobes.

The previous house had one average sized living area. The new house had two spacious living areas.

The previous house had a small conservatory. The new house had a conservatory that was twice the size.

The previous house had one bathroom. The new house had two bathrooms.

The previous house had a garage. The new house had a garage and a carport.

In the previous house the kitchen, dining room and laundry were all one room. In the new house they were all separate rooms.
In so many ways the new house was more than double the previous house. My bedroom—which is on the second level—even has two views. The house is beyond what I believed possible, but I'm living in it! God delights to go beyond our wildest dreams.
It's time to move into a new place in Him. It will take courage and sensitivity. God is challenging us to live with both our natural and our spiritual eyes open—to believe for a blurring of the distinction between the two camps. He will give us the courage to respond to His leading, face our deepest fears, and walk in a new identity. The angelic supernatural realm is not mystical and inaccessible. For us it's normal. It's time to speak "Mahanaim" over your life, your church and your ministry. We are going to another level and it's going to be fun.
Nathan Shaw
www.heartofdavidministries.org 
---
Come up higher in the revelation of who I AM for I made you to enjoy My intimate presence and love more than life itself. It is a shame that so many of My children do not enjoy Me and who I really am for I am a lover of life and My creation, and I want My people to truly take the time to do the same. I took the time to create nature and to give you a place to explore.
I have given you My spirit so that you can even explore the vast depths of My love. I want to give you the joy that is unspeakable that bubbles up when you least expect it in situations that in the natural you could never bring yourself to laugh. I bypass that of the natural and take you into the supernatural.
Yes, joy that is unexplainable. That is why it is so unspeakable for it takes you out of the natural and brings you to the place where you can overcome by My strength. Yes, I have given you My joy to come up higher like eagles that soar up higher by taking the currents of the wind and glide upon them.
That is what I want you to do. Position yourself seated with Me at the right hand of the Father, the place of all power of authority and allow that which is sent to defeat you and allow it to promote you. Take that which was sent to tear you down and allow it to build you up. And laugh at the enemy's tactics and schemes. Decree that you have overcome him by the blood of the Lamb, the word of your testimony and that you love not your life unto death.
You have nothing to fear but fear itself that is sent to defeat you by building an image of your death and destruction. Cast down all vain imaginations and see yourself defeating the enemy. Soar with Me high above all powers and principalities for I call you My eagle saints and I am calling you higher!
Yolanda Ballard
www.roarnworship.com 
---
4. News Headlines
The Great Commission versus the American Dream May 9, 2018
USA (MNN) — The American Dream is often touted — both consciously and unconsciously — as the best way to get to the ideal life in the United States. Just work hard and you can achieve whatever you put your mind to. By Lyndsey Koh May 9, 2018 A good work ethic is…
Refugees ministering to refugees in the Middle East May 9, 2018
Lebanon (MNN) — World Mission's Greg Kelley recently went to the Middle East to strategize for more effective ways to share the Gospel. In Lebanon, World Mission's focus is sharing the Gospel with refugees, many who come from unreached areas. By Lindsay SteeleMay 9,…
Following inter-Korean peace talks, ministry faces pressure May 9, 2018
Korean Peninsula (MNN) – As the excitement surrounding the recent meeting between North and South Korean leaders wears off, a question remains. Will anything really change? Todd Nettleton of the Voice of the Martyrs USA says, we need to wait and see. By Julie…
Conservatives Amen New Faith Office May 9, 2018
May 03, 2018 There was a time, not too long ago, when Americans wondered if the National Day of Prayer could even survive an administration as hostile to faith as Obama's. But, every May for eight years, even the most liberal president in history — whether…
Former Trans-Woman: "I Dumped My Dresses, Hair, Makeup to Follow Jesus" May 8, 2018
"One night I was secretly listening to a preacher in my apartment. I called out to the Lord, and asked, 'Will I ever live for You? … I've seen real people live for You … not just going to church; They have relationships with You, and they…
Miracle: 'Brain-dead' Boy Comes Back to Life a Day before His Organs Would've Been Donated May 8, 2018
'He is a Miracle': Brain-dead Alabama Teen Comes Back to Life, Believes He Was in Heaven "So they looked at his eyes and they were back. He had blue eyes. Now they are green with small white specks like glitter. They say when you look upon God…
Doctor Advised Mother to Abort Twins—She Refused; Now They're Graduating Top of Their Class May 7, 2018 "They're about as impressive as you can get, both 5.0 students. As many schools as they've gotten into, and the list is amazing, they remain two of the most humble high school students I've met." -The twins' football coach, Scott…  
Prayer Alert News: UK, Europe, and Worldwide May 4, 2018
Praise Reports International prayer for unreached peoples Conflict and the Gospel Europe Brexit talks on Irish border Malta: volunteer pilots' search and rescue British Isles and Ireland Global wave of prayer 10 – 20 May Intercessor Focus: Government challenges…
Popular Megachurch Pastor Says Holy Spirit's Presence Is Bringing Amazing Miracles May 4, 2018
"Fear not, little flock, for it is your Father's good pleasure to give you the Kingdom." -Luke 12:32 News Staff: May 4, 2018 : Charisma News [CharismaNews.com] Are you hungry to see God move in signs and wonders at your church? (Screengrab: Che…
Risking everything in Egypt May 3, 2018 | News
Egypt (MNN) — Many believers in the Middle East and North Africa face persecution daily. Believers have been tortured and killed by members of ISIS for their faith, but have also been oppressed by society, resulting in beatings, imprisonment, and death. Persecution…