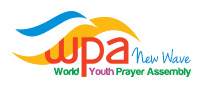 Welcome to the August 2017 edition of IPC Connections! This email brings you introductions with prayer suggestions for each article (where appropriate). The full articles can be read by clicking the 'Read More' links on any article.
Prayer is about God and His purposes for our world. It is not just a devotional activity or punching the clock to satisfy a sense of religious duty. It is getting in sync with Him for the joy of that most intimate of relationships and out of that prayer partnership to see our personal situation, community, nation, or far-off people groups changed in favor of His kingdom and values. It is the way we transact business with God to see His kingdom manifested in our day-to-day lives, our own neighborhoods, and at the other side of the world where there is pain, suffering or lostness.
Jesus taught that we should pray that His "kingdom come" and "will be done on earth as in Heaven". He gave staggering promises about the power of prayer to groups of people, always using the plural "you" to underline the importance of united prayer for seeing breakthroughs to transform our communities and world.
Read More
————————————–
Consider: joining us for the Finishing the Task Conference 5-7 December – see the article below.
Pray: for the convergence between the prayer and mission movements to strengthen and for the Finishing the Task Conference to see further effective outcomes to this end.
Gather: others with you to pray for the unreached peoples for Jesus Christ. Prayer cards are available here
North Korea: Prayer and an Encouraging Sign from the Lord at the DMZ
We are sharing this word about North Korea, from Rick Ridings who many readers will remember from the World Prayer Assembly:
My friend Dutch Sheets sent out a call to prayer and prophetic word concerning North Korea yesterday on July 7th. That same day, I was with a team at the border of North Korea to pray. I had been speaking for a conference in Seoul, and the Lord had spoken beforehand to go after my speaking to the DMZ, the "Demilitarized Zone" along the cease-fire line that became the border with North Korea. I have ministered in conferences in South Korea many times in the past seven years, but never felt I had a release from the Lord to go to the DMZ. But this time, I felt a compulsion to go there for a specific 'prophetic action'.
Read More
————————————-
Pray: Let us pray for His plumb line of justice and righteousness to continue to be extended over North Korea, for His floods to expose their regime's lies, to "annul its covenant with death", and to bring about its collapse and the liberation of North Koreans to worship the LORD. Let us pray for all of Korea to be one reunited, healed and mighty missionary sending nation!
Rick Ridings
US National Security Foreign Affairs Update
Highlights:
Russia: 755 U.S. diplomatic staff to be expelled, President says
U.S.: Bombers fly over Korean peninsula
Another successful THAAD test as tensions over North Korean threat grows
ISIS claims attack on U.S.-backed troops
Iran's expanding influence across the Mideast
PACOM commander focuses on three major regional threats
U.S.-Iran tensions rise as Washington imposes new sanctions on Tehran
North Korea celebrates latest ICBM launch and warns U.S. against sanctions
South Korea asks U.S. for more powerful ballistic missiles
Iraq: Shiite leader Muqtada al-Sadr visits Saudi Arabia
Read and pray over the articles here
Robert Maginnis
robertmag73@comcast.net
15 Days Prayer for the Hindu World: 8-22 October 2017
The NEW annual Hindu World Prayer Focus calls Christians and churches worldwide to take 15 days October 8-22 to learn about and pray for our world's over one billion Hindu friends. That period also encompasses the significant Hindu Festival of Light (Diwali). The informative prayer guide booklets will help Christians to know how to pray for the people(s) growing up within this major and very diverse world religion.
Diwali (or Deepawali) is known as the Festival of Lights, and is one of the most important annual celebrations for Hindus, lasting about 4-5 days. While (similar to Christmas celebrations in the Christian world) it has historical and religious roots, Hindus celebrate it by lighting and displaying rows of small oil lamps, participating in family gatherings, consuming special sweets and watching fireworks.
Read more
—————————-
For more information and a short introductory video, see www.pray15days.org
Finishing the Task Conference Invite: 5-7 December 2017
Global Prayer and Missions Leaders from around the world are linking together in unprecedented ways.
There is a great need in this season to see how we can collaborate together in more effective ways. We would like to share this opportunity with you.
As a part of this conference there will be a Prayer Track
Read more
————————-
Pray: for this significant gathering that it will be poignant and impactful. That strong, collaborative partnerships will be made that will be effective, intentional and strategic.
Register: and find out more information about travel, lodging, transportation, etc. by visiting: www.finishingthetask.com
My word …will not return to me empty, but will accomplish what I desire and achieve the purpose for which I sent it. Isa 55:11TRANSLATION OF THE SCRIPTURES
This is one of the areas that the devil tries the hardest to stop. People come to believe through God's Word. It is very hard to sustain a church (new believers) unless they have the Word in their own language. Those doing this work are asking for prayer for each of the groups they are working in.
Translation is being done for 15 different groups, some are large groups, others are smaller. In two of the groups each time a project like this was started the devil blocked it.
Read more
———————-
Pray: that the work might not be blocked by the evil one by sickness, death, family problems, or in any other way.
Pray: for heath for all those involved.
Pray: for those teaching them how to do this work, that they may be able to stay in country and not lose their papers
Pray: for those learning to learn quickly and well
Pray: for the continued successful development of the Jesus Film Project; for the right editorial decisions to be made; for the necessary resources to complete it.
Pray: for 'God's will to be done' at a time when the Prime Minister is accused of money laundering and corruption.
There are many stories these days of government trampling parental rights, but what happens when parents are the ones doing the trampling?
Recently on BreakPoint we talked about the tough case of recently deceased Charlie Gard-the terminally ill baby whom British courts decided should die in the hospital rather than travel to America with his parents to seek experimental treatment for his rare condition. In that commentary, I said that the government had overstepped its authority, taking away the right of Charlie's parents to make decisions for their son.
But another story shows that there's another side to this coin. The parent of a Canadian newborn not only wants to make a crucial life decision for him or her, but also force the government to recognize that decision. Now I say "him or her" because it has been hidden whether little Searyl Doty of British Columbia is a boy or a girl. Only the child's mother, who identifies as a "non-binary trans person" and is taking male hormones, knows the truth.
Read more
—————-
Pray: for God's people to be pro-active in the public square, encouraging families to nurture and protect children, promoting reality and the truth of God's design.
CONTRIBUTED BY BREAKPOINT DAILY
More and further discussion at http://breakpoint.org
International Prayer and Mission Leaders' Consultation Recap
Dr. Jason Hubbard, Director ofthe Light of the World Prayer Center brings us a summary of the recent gathering at Herrnhut, Germany:
The International Prayer and Mission Leaders' Consultation, May 8-12th convened together 120 of the world's top prayer and mission's leaders from 34 nations. We partnered together with the International Prayer Council, www.ipcprayer.org led by John Robb. In John's words, "Together, we transacted business with the King of Kings for His world."
Read more
———————————-
Praise God: for the prayers of thousands of children (and adults) around the world.
Praise God: for the inspirational and challenging contributions of the presenters.
Praise God: for the gracious help and support of so many people that enabled this event to run so smoothly.
Praise God: for the significant and the strategic outcomes from this event.
Pray for: the continued outworking of the 24-7 prayer canopies vision that the Moravian people spearheaded.
Pray for: the leaders of the global prayer and mission and youth oriented movements as they serve in ever closer partnership towards accelerating the Great Commission.
Pray: "Lord of the Harvest, send forth laborers into the remaining harvest fields of the world!" (Matt. 9:37)
Quote: Dick Eastman, the president of Every Home for Christ… "I am more convinced than ever that the Moravian movement of prayer and missions was the greatest such movement in the history of missions, especially in light of the challenges they faced in that unique time in human history."
At its core, the motivation and watchword of the Moravian prayer and missions movement was this: "May the Lamb who was slain receive the due reward of his sufferings!" He is truly All-Deserving!
Prayer: "Father, I believe that the hour has come for your Son, the Lord Jesus to be honored, and treasured as the Worthy Lamb who was slain! Even as the Lamb is in the center of the throne in Heaven, we declare and decree that it's time for the Lamb to become the center of the throne on the earth! Father, we know that you are always looking at the wounds of your Son and we ask for a Lamb's Reformation in the church that would wake us up again to his cross, to bring your Son the reward he deserves for giving his life as a Lamb!"
This abbreviated article is taken from Crosswalk and written by Debbie Przybylski of Intercessors Arise International,
"The days are coming," declares the Lord, "when the reaper will be overtaken by the plowman and the planter by the one treading grapes. New wine will drip from the mountains and flow from all the hills." (Amos 9:13).
Community transformation is when a culture is impacted by the presence of God. His supernatural power flows into the city and affects every level of society. Our cities are filled with spiritually homeless people who don't know who they are or where they are going. There is an emptiness without God and we must invite Him into our cities.
Our communities are looking for identity and God's presence is our identity. We must believe that revival and transformation will affect everything. We need a sense of purpose and the authority of God in our city. Only Jesus can change a city and a nation. Jesus told His disciples, "Without me you can do nothing." One day God will rule the whole world because He is God of all (Ezekiel 48:35, Isaiah 62:4).
Read more
—————————-
Pray: for Transformation in Your City(Isaiah 60:1-2)
Pray: and invite God into your city.(Isaiah 6:5-8)
Pray: for holiness and humility.(Isaiah 66:2)
Pray: for corporate revival.(James 5:16)
Pray: for unity.(Psalm 133:1, 3b)
Pray: for fervent prayer among the churches in your city.(Acts 1:14)
TC Kim
Facilitator – Transform USA
http://www.transformusa.org
https://www.facebook.com/kimtwusa
Welcome the King of Glory: Jerusalem – 9-13 October 2017
Brothers and Sisters in the Lord Jesus Christ, 2017 is a very special year on God´s calendar, especially for Israel:
120 years from the First Zionist World Congress
100 years from the Balfour Declaration
70 years from the UN Resolution 181
50 years from the Six-Day war and unification of Jerusalem
Many messianic leaders in Israel have been convicted by the Holy Spirit that this is the year to worship and welcome Messiah, the King of Glory to Jerusalem at a special gathering on 9-13 October in Jerusalem together with brothers and sisters in Christ from all continents and nations.
It is the first time that the Messianic Body of Christ extends an invitation like this to the church from the nations. We believe this is of prophetic significance and therefore encourage all brothers and sisters in the Lord Jesus Christ and their friends to join us in Jerusalem this October.
———————————-
Friends, here is an update from Bernd Oettinghaus, the coordinator of the prayer effort in Hamburg and Berthold Becker of Kainos Ministries on what has been happening there during the recent G20:
Thanks for all who responded to our spontaneous prayer initiative joining in with the many initiatives mobilizing prayer around the globe.The G20 finished peacefully and in a positive spirit which is an answer to prayer. Also on Saturday around 75,000 people were able to demonstrate peacefully and present their issues.
Read more
————-
Pray:
for those affected by the violence and rioting
Pray:
for those whose business and livelihoods have been interrupted
Praise:
God for the community involvement in the clean up operation
Pray:
for continued positive and constructive dialogue between the leaders of the G20 nations.
Pray:
that the extremist groups efforts will continue to be thwarted.
Pray:
for the national elections in Germany on 24 September.
Consider joining: The prayer conference from 1st to 3rd September 2017 in Berlin. See www.waechterruf.deBernd Oettinghaus / Berthold Becker
www.waechterruf.de
/
www.kainos.de
IPC Calendar


2017 21 thru 24 Aug – North America Prayer Summit
St. Johns, Newfoundland
MaDonna Eason madonna@linkinghearts.ca
2017 8-22 15 Days Prayer for the Hindu World
www.pray15days.org
2017 9-13 October Welcome the King of Glory
Ramat Rachel Resort, Jerusalem, Israel
www.wtkog.com
2017 26 thru 28 Oct – Balkan Call
Prishtina, Kosovo
sbeiler@eurasiaregion.org2017 5-7 December Finishing The Task Conference 2017
Saddleback Church, Lake Forest, CA
www.finishingthetask.com
——————
Uprising: United Prayer Rising Events
UPRISING Davao City, Mindanao, Philippines – September 8 -11, 2017
UPRISING Gauteng Province, South Africa -September 27-Oct 1, 2017
UPRISING Ulaanbaatar, Mongolia – October 5-8, 2017
UPRISING Cochabamba, Bolivia – November 29 -Dec 2, 2017
UPRISING Chennai, India – March 2018
UPRISING Toronto, Canada – first quarter 2018
UPRISING Ashburnham Place, East Sussex, UK – June 2018
UPRISING Sao Paulo, Brazil- October 10-13, 2018
And the GLOBAL UPRISING 2018 JAKARTA, INDONESIA – October 24 -26

The IPC Website

The IPC website is part of a hub that aims to equip and inform the Church worldwide. We run it as a service to our partner organisations and ministries to help them to publicise their prayer alerts, news, events and resources. We would invite you to get involved.
If you have:
News / Events: news of international prayer-related interest such as upcoming initiatives and conferences
Regional Prayer Requests: strategic prayer requests and alerts for your nation or region
Resources: teaching articles, media or testimonies
… we can, in most cases add them to the website. Please send copy along with images and hyperlinks to any existing online content that we can point people to for further information.
Articles for inclusion should be submitted to the IPC administrator at office@ipcprayer.org.