In This Issue
1. AS NATIONS DECREASE THE KINGDOM IS INCREASING
2. Where is the Message of the Cross?
3. News Headlines
SUBSCRIBE OpenHeaven.com Digest
1. AS NATIONS DECREASE THE KINGDOM IS INCREASING
AS NATIONS DECREASE THE KINGDOM IS INCREASING
By Ron McGatlin
Throughout history there have been many seasons of tribes and nations coming into power for a season and falling away. There have been many moves of God and great strides made in bringing victories of God in His people. Yet, personally I sincerely believe there has never before been a time when the whole world was in the balances of God as it is in this season of worldwide instant communication and connection.
The stage is set and characters are in place for abrupt and rapid worldwide transition from a fallen adamic state of being into a new world of the last Adam, Christ Jesus, LORD and KING. (1 Cor 15:45).
Christ Jesus our Lord and King is arising in His Body and Bride in the marriage chamber of the glorious City of the Living God and across the world. New Jerusalem reality of God dwelling in and with man in perfect harmony of life is flowing and forming by the wind and fire of the Spirit into the hearts of His people. (Rev 3:12) (Rev 21).  All the promises of all the testaments of God are coming forward in this season of the fullness of the return of Christ Jesus, Yeshua, Lord and King, the ONE SPIRIT God reigning on earth in and through His people. (John 14:18) (Joh 17 21-23).
Yes, all that exists that stands against the King of kings and Lord of lords will now in this season be redeemed and transformed or it will be dissolved from the earth as though it had never existed. (1 Tim 6:14-15) (Rev 17-14) (Rev 19).
Moving Through the Cross to Resurrection Life
America and the western world is moving into a CROSS EXPERIENCE, a crucifixion of the life that was, and then a new resurrection life beyond the cross. God is making all things new. (Rev 21:5). The way is being made for the fullness of the kingdom of God that now dwells in a remnant seed of the people of God to become fully manifest into the world. There can be no resurrection life until there has been an end of the old. A seed must fall into the ground and die before the new fruitful life can come forth. (John 12:24).
There can be a temptation, in this time of degeneration, for national and religious leaders to try to move us back into the old framework of national life that has been in the past. However, the same old spirits that abide in the old would do the same things again. The old house or framework of a fallen nation cannot be fixed up and must be made new.  It must come down to make room for the new Spirit government of God's kingdom to fill the earth with love, righteousness, peace, and joy in the Holy Spirit. (Isa 2:5-22).
No cross experience is a pleasure to bear. Yet, for the self-oriented flesh man who has not yet fully identified with the cross and resurrection of Christ Jesus, it is an especially painful death experience.
As a nation our cross experience is the death of who and what we had become after turning away from the gift of the cross of Christ Jesus. A national or a personal cross experience is the darkest night of Godforsaken existence. More terrible than can be imagined is the night of the cross experience. It is a state of being temporary totally forsaken in darkness alone with no contact with the life and light of God. Christ Jesus on the cross cried out, "My God, My God, why have you forsaken Me." (Mat 27:46). Jesus had become sin for us and endured the cross experience of separation from God for all who will receive His sacrificial love gift.
Christ Jesus endured the cross for the joy of the glory set before Him. (Heb 12:1-3). Having endured the cross He became the RESURRECTION LIFE to a lost and dying world. God's plan and desire is that all people and all nations fully accept Christ Jesus and His work of redemption unto everlasting life with God now in this life; and thereby begin the work of fully establishing His kingdom of heaven in this world.
No believer or nation should experience the dark night of separation from the life of God. Only turning away from and denying the cross of Christ Jesus will cause us to endure our own cross experience of separation from the life of our loving God. There can be no personal or national experience of resurrection life until after a death to the old ungodly life experience. (2 Cor 6:14).
The deciding question is, will we turn to Christ with our whole heart and reckon ourselves dead to the adamic fallen life and alive unto God? (Rom 6:11). Thereby accepting His cross experience and yielding our spirit, soul, and body to be His dwelling place on earth. (! Cor 3:16-17, 6:19).
THE LOVE OF GOD
It is LOVE that brought Christ Jesus, the perfect Son of God, to become the sacrifice once and for all of mankind, so that through faith we can live the pure and holy mature RESURRECTION life of His love, peace, power, righteousness, and joy through Christ in us by the Holy Spirit of God Almighty. (Col 1:27).
In the complex mixtures of the practical experience of "Christian" religion many who believe they are right with God and have all there is of Christ Jesus will endure the purification process of experiencing a dark night experience of feeling separated from the life of God. (Mat 7:21-23) (Mat 25:30, 8:12, 22:13).
It is His love and mercy that will allow us to endure the dark night of separation from the close fellowship of His life and light, to turn us back to His cross and His resurrection life in and with us. In the dark night there is complete recognition that there is NO life or light without the presence of God with us and in us. There is utter hopelessness and total despair of this life. In the misery of the darkness of our soul apart from His presence, there is no reason found for this life; all is lost and of no value. (Heb 12:6).
The Trumpet Call
Spirit God is trumpeting forth the last call of the ages for every person to ARISE in the SPIRIT of ALMIGHTY GOD into the heavenly stature of Christ in you to become the love, power, and wisdom to conquer the world with LOVE for the rule of God's everlasting kingdom on earth. (Eph 4:13).
Hear the word of Father:
My passion and love I am pouring out into My precious children – to cause you to become an irresistible force in the return of My world to the way of Eden that will be the evidence of My Glory for all time. No person, man or demon, will be able to stand before you. Nothing will be withheld from you to carry out the works of My hands. My fruitful garden is before you, and scorched ground and ashes behind you. Arise and live in the abundance of My provision to rule and reign on earth.
Prayer Response
Thank you, Father God. We receive all you have said and brought to us. In the name of our King and Lord, Christ Jesus, by the work of Your Spirit; we choose to arise in your love and turn from all that is past to arise in Your provision. We receive your love, power, and wisdom to arise to serve You and your purposes with all diligence of Your love, life, and power within these earthen vessels as long as Your breath is in us. We worship You, God, with all we are and all You have given us. May Your glory reign supreme in all of our hearts to fill Your world with Your glory. Amen and Amen!
We are His Now and Forever,
Ron McGatlin
www.openheaven.com
basileia@earthlink.net
---

2. Where is the Message of the Cross?
By Syreeta Thomas
The Father is asking "Where is the message of the cross, salvation, the sacrifice of  My son Jesus Christ Yeshua? I heard Him say," Where is the message of hope and deliverance? "
The liberties we enjoy today are made possible through the Messiah's sacrifice, His suffering and death. The curses and yokes were broken because he was that sacrificial lamb. He was scourged, beaten, spat upon, even had his beard plucked from his face according to Matthew 27:26,30,38, Luke 22:63-64, Isaiah 50:6… He was mocked, stripped naked, given a bitter cup Matthew 27:35, and nailed to a humiliating cross. The temple veil was ripped so we may have access to ABBA Father!!
This He did because of love for us, boundless, matchless love!!! Love that reconcile us back to the Father after first Adam sinned so we can be safe from destruction and that old serpent..
We must get back to the foundation for we were called to preach the gospel of the kingdom of Christ.
1 Corinthians 1:18-25 (NKJV): 18 For the message of the cross is foolishness to those who are perishing, but to us who are being saved it is the power of God. 19 For it is written: "I will destroy the wisdom of the wise, And bring to nothing the understanding of the prudent." 20 Where is the wise? Where is the scribe? Where is the disputer of this age? Has not God made foolish the wisdom of this world? 21 For since, in the wisdom of God, the world through wisdom did not know God, it pleased God through the foolishness of the message preached to save those who believe. 22 For Jews request a sign, and Greeks seek after wisdom; 23 but we preach Christ crucified, to the Jews a stumbling block and to the Greeks foolishness, 24 but to those who are called, both Jews and Greeks, Christ the power of God and the wisdom of God. 25 Because the foolishness of God is wiser than men, and the weakness of God is stronger than men.
Syreeta Thomas
https://www.facebook.com/syreeta.thomas.9?fref=nf
---
3. News Headlines
Obamacare Replacement Bill is Finally Introduced: "This is a Big, Big Day" – Feb 16, 2017 | News "We're excited about the fact that it will finally be able to address many of the concerns that we're hearing, whether it's at town halls or personal calls from our constituents about pre-existing conditions, about how to empower the consumer…
Jesus Film Project to Announce 1,500th Translation of "JESUS" Film at NRB Convention – Feb 15, 2017 | News A massive crowd watches the Jesus Film. Evangelical group one step closer to reaching all 7,000 documented languages with the Gospel. "JESUS" has been viewed by billions of people around the world since its release in 1979. More than 200 million people…
7 Out of 10 Americans Support the Heartbeat Bill: Barna Poll Shows We Want to "Make America Safe Again" – Feb 15, 2017 | News  "The heartbeat is the medical measurement of life. It's the reason you've never been to the funeral of someone with a heartbeat. Like an SOS telegraph, the child in the womb is sending a signal we can no longer ignore. To deny it is to deny…
President Trump, Education Secretary-Betsy DeVos Held a "Listening Session" with Parents and Teachers – Feb 15, 2017 | News "I want every single disadvantaged child in America, no matter what their background or where they live, to have a choice about where they go to school. And it's worked out so well in some communities where it's been properly run and properly done…. 
First Press Conference with President Trump and PM Netanyahu Heralds New Era of Friendship between America and Israel – Feb 15, 2017 | News "Israel has no greater friend than President Donald Trump." -PM Benjamin Netanyahu [Newsmax.com] In a joint press conference with Israeli Prime Minister Benjamin Netanyahu, U.S. President Donald Trump said Wednesday he would work to bring about peace…
Franklin Graham in Puerto Rico: New Believers Find True Paradise Is in Jesus Christ; Over 1,000 Come Forward to Receive the Lord – Feb 14, 2017 | News There was much prayer and rejoicing throughout the three-day Festival as nearly 33,000 people attended the event, and more than 1,000 put their faith in Jesus Christ. Another 14,000-plus people from 49 countries watched the Festival online, and of those, more than 300…
Sabotage: Obama Is Commanding An Army Of 30,000 Anti-Trump Activists From His Home 2 Miles From The White House – 2/13/2017 Michael Snyder – Feb 14, 2017 | News Throughout American history, most ex-presidents have chosen to move away from Washington, D.C,. once their terms have ended, and the vast majority of them have tried very hard not to interfere with their successors. Unfortunately, Barack Obama has opted for the exact…
Report: 72 Terrorists Came From Countries Listed in Trump's Travel Ban – Feb 13, 2017 | News   [Christian Post] A report on the seven Muslim-majority nations listed in Donald Trump's executive order on immigration—which has been suspended by an appeals court—reveals that at least 72 individuals from those countries have been convicted on terror… 
This Super Bowl Sex Trafficking Sting Led to the Largest Bust Yet – Feb 13, 2017 | News 76 Victims of Human Trafficking Rescued. In addition to the arrests of 20 Traffickers or pimps and 700 sex buyers, police rescued 73 adult victims from human trafficking and 3 juvenile victims. -WCMH/NBC News2 (Washington, DC)—[CBN News] In an effort to crackdown on…
The Evolving Threat of Jihad in the West – Feb 11, 2017 | News One of the most important stories related to the September 11 attacks was the one that was deliberately left largely untold. That story is the response of some Muslims in America to the massacre of nearly 3,000 people by Islamic supremacists in New York, Washington…
How Trump Can Help Persecuted Christians and Protect Americans with One Move – Feb 11, 2017 | News During a recent interview on CBN, President Trump was asked if he thinks America should prioritize persecuted Christians as refugees.  He responded: Yes.  Yes, they've been horribly treated.  If you were a Christian in Syria it was impossible, or at least very, very…

---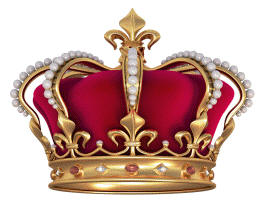 Visit OpenHeaven.com
KINGDOM TRANSFORMATION
Website and FORUMS
---