In Th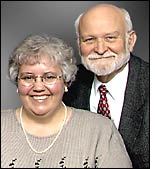 is Issue
1.Spirit Kingdom Reality of Love 2017
2. I AM PULLING BACK THE CURTAIN
3. News Headlines
SUBSCRIBE OpenHeaven.com Digest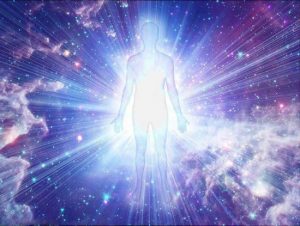 1. Spirit Kingdom Reality of Love 2017
By Ron McGatlin
The contrast of darkness and light is again becoming manifest to a world that has been largely overcome with a spiritual attack of deception regarding moral polarity.
The deceived people have a distorted moral polarity and see light as darkness and darkness as light, good as bad and bad as good. (Mat 6-23). They see God and His people as evil, and they see people infected with evil as good. Generally godly people are seen as uninformed backward people of little or no value to society. In fact in the eyes of people polarized toward darkness, godly people are an evil hindrance to the advancement of their "progressive" social agenda.
For people of the world, including many Christians, distinction between darkness and light has been blurred with spiritual inversion through a godless work of mental programing. (Luke 11:35).
Philosophies of elitism, entitlement, and many other false concepts have weakened our culture. This has been done by exchanging the godly concepts of love, humility, and the joy of a productive life of serving God by serving His people for false concepts of darkness.
The spirit of anti-Christ is behind all of the attack and deception. The anti-Christ spirit is seeking to prevent the advent of the fullness of the kingdom of God on earth as it is in heaven. (2 John 1:7).
Godly people have been suffering with many vile and condemning accusations from both the people of darkness and some deceived Christian people. Some good people have been deceived by the bad reports and twisted words of accusation.
This year of 2017 BEGINS a fresh thrust of Spirit God arising within and upon His people. There is no vengeance in the hearts of God's maturing people. (Rom 12:19). Through the turmoil of transition, the purified people of God will begin to ARISE in the brilliant LIGHT of His LOVE with great WISDOM and POWER to bring forth the governance of God to heal and restore the broken world. (Isa 60:1).
Moving Toward Oneness with God by Love
2017 is a year of restored revelation and enlightenment of the spiritual kingdom of love from which all life and goodness emanate.
In a season of great darkness upon the people of the world, the people of God ARISE and SHINE forth the brilliant light of the glory of God and His kingdom ruling among His enemies on earth. Some of those settled in the darkness will see the rising of the Son of glory upon you and come to your light. (Mat 4:16).
In the Twinkling of an Eye
In this season, the heretofore unfathomable mysteries are beginning to be revealed by the Spirit into the purified hearts of maturing young men and women who are becoming forerunners and leaders of the coming generations. In an instant of the fullness of time, one by one, the people are being changed from within by the Spirit of God.
Like flipping a switch a person's polarity can be changed in an instant. Suddenly the inversion of truth and reality can change, and true light becomes seen as light and evil darkness seen as evil darkness. (Acts 26:18). That which was seen as "progressive" is recognized as degradation and degeneration.
The brightness of hope springs to life across the world as the Spirit of God releases the brilliant light of God across the world. From the deepest forest jungle tribe to the major cities of the world, the light of God will shine forth. Similar to how the sun light covers the natural world, Spirit light will flow from heaven creating an atmosphere of God's light and love. (Acts 13:47).
IN THE SPIRIT ETERNITY IS ALWAYS NOW
In the Spirit we do not have to wait to experience that which is to come in the natural.
In the eternal now the fullness of life in God is with us. The veil was rent over two millennia ago. Yet, the reality of the beauty of holiness awaiting through the open door of eternal living experience is now coming into our Spirit reality.
To become one with God is becoming one with Christ Jesus. In the eternal Spirit God, through Christ by the Spirit, we can experience in the eternal now which shall be in the natural time line. (1 Cor 6:17).
In the eternal now our eternal Spirit is seated with Christ at the throne of God of all creation. (Eph 2:6).
Natural understanding cannot perceive the eternal vastness of God in us and us in God. Spirit to Spirit the life and love of God is connected into our mortal bodies on earth to transmit the will of God from His throne into the natural world. Our mortal being has become carriers of the eternal Spirit to transform the world to the order and design from the throne of eternal God. (1 Cor 6:19).
Many are called but few are chosen. Only the "whosoever wills" are chosen to transcend into the eternal to become the eternal Spirit reality of God's life on earth imparting His kingdom from heaven to earth. This is for every living human being who is willing to respond to the provisions of God in Christ Jesus. Yet, for whatever reasons many are not yet willing.
Eternal Spirit and Temporal Body and Brain
Our eternal spirit filled with the eternal Spirit of God becomes one with God. Our then eternal Spirit is seated at the right hand of God in Christ Jesus.
At the same time it is present in our temporal bodies to feed the will of God into our brain and through it to the rest of our body and through us out to the world around us. Thus the will of God is coming forth on earth.
The existence of our Spirit life is not dependent upon our brain or bodies and will continue beyond the temporal life. However, our temporal bodies are dependent upon our spirits for life.
Here is a five minute video interview with a brain surgeon who had an experience that helps shed light on this understanding. https://www.facebook.com/ILoveGod.page/videos/1242820969115676/
The Kingdom of God is within you.
Much Love and Blessings,
Ron McGatlin
www.openheaven.com
basileia@earthlink.net
---

2. 'I AM PULLING BACK THE CURTAIN ON A NEW SEASON OF MANIFESTATION…AND A WORD FOR THE SCRIBES OF MY HEART!!!'  by Lana
This morning, Jan 1st, 2017, I walked into my prayer room and grabbed the curtains to pull them back to welcome in the sunshine of the new day. As I grabbed them the Lord spoke to me:
"I am pulling back the curtain on a new season of MANIFESTATION. I am pulling back the curtain on a new season of manifestations of My PRESENCE, PROVISION, BREAKTHROUGH and MOVE of My Spirit."
"My people, I am pulling back the curtain on a new season of SEEING with your EYES IN THE NATURAL, the CREATIVITY of My heart and of heaven. You are going to see Me show up, move, provide, breakthrough and speak in CREATIVE WAYS that you have NEVER imagined."
FRESHNESS
As I pulled the curtain back in the natural and then the Lord spoke there was such a sense of COMPLETE NEWNESS and FRESHNESS. That the way the Lord is going to move in this season, the way He is going to provide, the way He is going to show up and breakthrough is going to be like NOTHING we have seen before. 2017 will look COMPLETELY DIFFERENT to what 2016 looked like in the way He speaks, moves, provides and breaks through.
I HAD A VISION OF JESUS HOLDING A HAMMER LIKE THE MARVEL CHARACTER THOR!!!
I had a vision and I saw Jesus and He was holding a HUGE hammer like the Marvel
Character THOR. I saw Him standing on the threshold of the new season. He lifted this huge hammer up above His head and then suddenly crashed the hammer to the ground. The ground shattered and broke open. THREE things happened. I saw a complete SEVERING of the PAST. The Lord was bringing a SEVERING of the season of 2016. It was a declaration in the Spirit that 2017 will be COMPLETELY NEW.
JUSTICE OF THE LORD MANIFESTED IN 2017
As the hammer struck the ground I also had the sense of the JUSTICE of the Lord being manifested in 2017. Where INJUSTICE had been caused to God's people in 2016 in whatever form, the Lord was bringing a CANCELLATION to that injustice and the RELEASE of His MANIFESTED JUSTICE in their lives.
RELEASE OF REFRESHING REVELATION FROM AND INTO THE HARD PLACES
When the hammer struck the ground, I saw very hard ground breaking open and the most pure, beautiful refreshing rivers started flowing out.
I felt the Lord say "In this new season I am releasing refreshing revelation FROM and INTO the hard places."
FROM: "My people shall see the pure, life-giving revelation that I have given to them as they have walked through the "contending for hard ground places to open up places". They will SEE the pure flow of revelation from My heart that they received walking through that season.
INTO: "I am refreshing their hearts and souls and releasing REFRESHING REVELATION into those areas that are going to increase the BREAKTHROUGH MOMENTUM and FLOW into them. Bringing the dead, dry boned, hard ground places to LIFE. The revelation I am releasing will MARK these hard grounds/places as EXTREME. Whether it's a situation or their walk with Me that has been dry and hard, as the pure flow of revelation, the rivers of My Spirit flows from My heart, they shall no longer be known as DRY and HARD. They will be known as FULL OF LIFE, FLOWING rivers of refreshing, revelation, joy, freedom and abundance.
A NEW ADVENTURE OF JOY IN HEARING FROM ME IS BEING RELEASED
When the curtains were pulled back this morning, I felt the Lord say "A new adventure of joy in hearing from Me is being released"
The Lord is going to take His people that are pressing in to hear from Him to a whole new level of "hearing His voice". God is going to speak and confirm His ways in the most incredible ways in 2017. The joy of the adventure of hearing His voice is going to open up in significant ways. The Lord is going to show up in the most random and exciting ways. He is going to speak through things you never thought possible and it's going to be FUN!
Don't stop asking for eyes to see and ears to hear (Matthew 13:16)
2017 WILL BE A YEAR OF THE AWAKENING OF AND INCREASE IN ANOINTING UPON THE SCRIBES OF MY HEART
I heard the words "2017 will be a year of the awakening of and increase in anointing upon the scribes."
I saw a SIGNIFICANT awakening happening upon those who are called to be SCRIBES and have not yet moved into it. This year, the breath of God is going to blow upon you and AWAKEN YOU. You will hear His voice so clearly, you will write so profoundly of HIs heart to release messages of hope, encouragement, warning and comfort to His people.
INCREASE IN TENFOLD MEASURE
I saw those who are already operating in the SCRIBE ANOINTING for the Lord – you are about to have the most powerful encounters of your life with Jesus that is going to increase the SCRIBE ANOINTING over your life in TENFOLD MEASURE.
SCRIBES OF HIS HEART – MAKE SURE YOU HAVE MANY JOURNALS READY THIS YEAR\
felt the Lord say "SCRIBES, make sure you have MANY journals this year. For I am going to fill journal after journal after journal this year with the revelation of My heart to you. As you have feasted upon My Word, as you have lived and continue to live in the secret place, as you have heard and released the words from My heart of HOPE and ENCOURAGEMENT, words that reflect My true nature, I am adding INCREASE to you!!!!"
STAY DEEP IN THE WORD, STAY IN COMMUNITY, DO NOT ISOLATE YOURSELF, STAY ACCOUNTABLE IN THIS INCREASE OF REVELATION
"The LEVEL OF REVELATION I am releasing to you My Scribes of My heart, in 2017 is going to be full of accuracy, clarity and My power like you have never experienced before. In the midst of this incredible increase of revelation and anointing, you MUST stay deep in My Word. Feast upon My Word and you MUST stay in COMMUNITY! You must stay accountable, you must stay under your covering. For the enemy would look for ways to isolate you and look for any ways to bring deception into your life to cause the flow of My pure revelation and increase of anointing upon you to be hindered. Stay close to Me, teachable,accountable, covered and in My Word."
SCRIBES OF HIS HEART, YOUR GREATEST DAYS ARE UPON YOU
"Scribes, your greatest days of VISITATION, ENCOUNTER, REVELATION, FAVOUR and DOORS OPENING are upon you!!! DESTINY is being DECREED OVER YOU SCRIBES of My heart!! This IS your day of DESTINY!!!"
---
Alveda King: 2017 Revelation: America Return to God!
Jan 5, 2017 | News
Yes, there is hope, and there still may be time to return to God and rebuild God's wall of protection around our nation. If we sincerely desire to rebuild our nation, there is much to be learned from the lessons in the books of Esther, Ezra and Nehemiah….
President Obama Made a 'Midnight Sneak Attack' on the Second Amendment
Jan 5, 2017 | News
Although Obama likes to empty out Guantanamo Bay of dangerous terrorists and commute the sentences of criminals guilty of breaking federal firearms laws, says Sheld, he doesn't like law-abiding American citizens to possess firearms. Ergo, as he heads out the…
"In Jesus Name!" How This Man Miraculously Saved a Girl From Her Burning Car
Jan 5, 2017 | News
"The front of the vehicle was completely engulfed in flames and the fuel had sprayed across so that you couldn't get to the driver's side door," 'In Jesus' name' and I said it a second time and… Oh, the wonder-working…
That Was Fast! US Senators Introduce Bill to Recognize Jerusalem as Israel's Capital
Jan 5, 2017 | News
"Unfortunately, the Obama administration's vendetta against the Jewish state has been so vicious that to even utter this simple truth—let alone the reality that Jerusalem is the appropriate venue for the American embassy in Israel—is shocking in some…
Poking the Bear? Obama Sending US Troops to Confront Russia
Jan 5, 2017 | News
"U.S. Special Operations Forces' presence in Lithuania is one of the deterrents" against military threats by Putin's aggressive regime…" -Lithuanian Defense Ministry spokeswoman Asta Galdikaite – President Barack Obama is…
The "Ellen" Show Boots Christian Singer Kim Burrell for Homosexual Comments She Made in Church
Jan 5, 2017 | News
The Gospel singer was scheduled to perform a song for the film "Hidden Figures" alongside Pharrell on the show this Thursday. The talk show host issued that statement after Burrell refused to apologize for her sermon on homosexuality. News Staff : Jan 4,…
Paula White Hits Back at Critics: Reaffirms Her Belief in the Trinity, Inerrancy of the Bible and Divinity of Christ
Jan 5, 2017 | News
And as for Donald Trump, "I—for one—am willing to work with all those who find inspiration in the life and teachings of Jesus and a common cause in the wellbeing of our great America." -Paula White – Televangelist Paula White has hit back at critics…
BREAKING: Congressional panel publishes final report on Planned Parenthood body parts scandal
Jan 5, 2017 | News
The Select Investigative Panel on Infant Lives released a nearly 500-page final report today, detailing Congressional findings on the nefarious activities of the fetal body parts and abortion industries. The Panel says it has urged law enforcement officials to…
British peer criticizes Nigerian churches in the south for not helping the persecuted north
Jan 5, 2017 | News
Baroness Caroline Cox, herself, recently narrowly avoided death in northern Nigeria By Dan Wooding, Founder of ASSIST News Service, who was born in Nigeria LONDON, UK (ANS – January 4, 2017) — Baroness Caroline Cox, 79, a respected Christian member of the…
Obama's War Against America|
Jan 1, 2017 | News
When Obama chose to lead the anti-Israel lynch mob at the Security Council last week, he did more than deliver the PLO terrorist organization its greatest victory to date against Israel. He carried out a strategic strike on American power By Caroline Glick December..
More News Headlines

Unlimited permission to copy and post or reprint without altering text or profiteering is hereby granted subject to proper credits and inclusion of this web address: www.openheaven.com . However, if an item not written by Ron McGatlin is marked Copyright, you should contact the original publisher for permission to reproduce.
Thank you for forwarding the OpenHeaven.com Digest to your mail list.
www.openheaven.com
basileia@earthlink.net