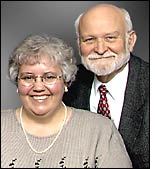 In This Issue
1. Rediscovering Lost Treasure
2. The Great Awakening of Kingdom Believers
3. News Headlines
SUBSCRIBE OpenHeaven.com Digest
1. Rediscovering Lost Treasure
By Ron McGatlin
Long lost buried treasure is being discovered in the outback wilderness far from the culture of this world. Pure living gold and precious jewels of peace and joy along with beautiful pearls of living wisdom are being found outside the camps of religious and political correctness of godless culture.
The corroded old treasure chests from thousands of years ago filled with the most valuable treasure on earth have been buried under layers of religious form and doctrines of men that were sometimes inspired by doctrines of demons.(1 Timothy 4:1) (Mark 7:7).
Outside the religious camp God has prepared and is preparing a holy people with pure hearts free from religion to partake of the treasures of heaven's ways on earth. The old chests can be discovered by anyone but can only be opened by those with the keys to open them. No amount of money can buy the keys to open the treasure chests. No amount of militant force or cunning intrigue can take the keys.
All of the resources of heaven and earth are available to anyone with the keys to unlock the treasures that God has prepared. Natural man does not even perceive the existence of these great treasures. They are only revealed by the Spirit of God. "But the natural man does not receive the things of the Spirit of God, for they are foolishness to him; nor can he know them, because they are spiritually discerned."(1 Cor 2:9-10, 14)
The treasures of heaven are opened to anyone with the keys. The keys can only be obtained as a gift from the one who holds the keys. Only the Holy Spirit can reveal into the heart and mind of a man or woman the treasure of the King who holds the keys.
The treasures of heaven await and are potentially open to every person in this world that will come humbly with their whole heart to the King who has the keys. "But as it is written: 'Eye has not seen, nor ear heard, nor have entered into the heart of man the things which God has prepared for those WHO LOVE HIM. But God has revealed them to us through His Spirit. For the Spirit searches all things, yes, the deep things of God.'"(1 Cor 2:9-10)
The Treasure is the Kingdom
The treasure is the kingdom of God / Kingdom of heaven on earth. It is God within and among His people in manifested reality – Heaven's manifested spiritual reality abiding in and with us in this life now on earth, in His manifested presence in which we are consumed by His LOVE and become one in and with God. "But he who is joined to the Lord is one spirit with Him."(1 Cor 6:17)
The treasure will only be revealed by the Holy Spirit to those who truly LOVE God. And the treasure can only be fully possessed by those who have been given the keys.
Keys represent authority. Christ Jesus has the keys of the kingdom. All authority is in Christ Jesus. "And Jesus came and spoke to them, saying, 'All authority has been given to Me in heaven and on earth.'"(Matthew 28:18)
We must come to know Christ Jesus, THE SON OF THE LIVING GOD, to receive the keys of the kingdom.
Holy Spirit REVELATION and LOVE are two major ingredients of receiving the keys of the kingdom. Only by the Holy Spirit can we really come to intimately know Christ Jesus and who He truly is. Only through Christ in us by the Holy Spirit can we be filled and saturated (baptized) in pure holy LOVE that fulfills all the law and the prophets.(Matthew 22:37-40)
It is not enough to know about Jesus or to know Him as a good man or a great prophet sent from God.
Matthew 16:13-19: "When Jesus came into the region of Caesarea Philippi, He asked His disciples, saying, "Who do men say that I, the Son of Man, am?"
14 So they said, "Some say John the Baptist, some Elijah, and others Jeremiah or one of the prophets."
15 He said to them, "BUT WHO DO YOU SAY THAT I AM?"
16 Simon Peter answered and said, "YOU ARE THE CHRIST, THE SON OF THE LIVING GOD."
17 Jesus answered and said to him, "Blessed are you, Simon Bar-Jonah, for flesh and blood has not REVEALED this to you, but My Father who is in heaven. 18 And I also say to you that you are Peter, and on this rock I will build My church, and the gates of Hades shall not prevail against it.
19 AND I WILL GIVE YOU THE KEYS OF THE KINGDOM OF HEAVEN, and whatever you bind on earth will be bound in heaven, and whatever you loose on earth will be loosed in heaven."
The keys that Jesus gives represent the authority to rule from heaven on earth as kings and priests binding that which is not of God and releasing that which is the will and righteousness of God on earth.
Revelation 5:10: "And have made us kings and priests to our God; And we shall reign on the earth."
The New Order of King and Priest
The new Spirit order of kingly, priestly sons of God is not really new at all but actually precedes the Levitical priesthood. In Genesis 14, Melchizedek was the first biblical mention of the king/priest order and is of the same order as the king/priest order of Christ Jesus.
Christ Jesus, our High Priest and King, was of the order of Melchizedek that was before the order of Moses' Levitical Priesthood. Christ Jesus came outside the camp and outside the linage of the Levites, outside the priestly order that served through sacrifices and offerings only looking forward in faith to the greater kingdom and priesthood of Christ Jesus.
Hebrews 5:5-6: So also Christ did not glorify Himself to become High Priest, but it was He who said to Him:
"You are My Son,
Today I have begotten You."
6 As He also says in another place:
"You are a priest forever
According to the order of Melchizedek".
Christ Jesus did not come in the power of the law but IN THE POWER OF AN ENDLESS LIFE. (Hebrews 7) The High Priesthood of Christ after the order of Melchizedek was greater than the Levitical Priesthood and involved a Sonship and kingship endowment as well as priestly.
The keys of the kingdom involve the authority of Christ in us.
We are seated with Him at the right hand of the throne of the Father, and at the same time He abides within us as One Spirit with us. Selah (pause and think about that).
As priests of God we have authority to minister His spiritual provisions to His people. Each of us as sons of God and joint heirs with Christ who are consumed in the love of God are given the authority (keys) to relate fully and intimately to God, to manifest His life and glory to His people and to lead them to Him through Christ to become full sons, priests, and kings of God.
As kings we have the heavenly authority (keys) to rule and reign with His LOVE, power, and wisdom in all facets of life on earth. All business, education, media, recreation, governments, and all matters of law and order are to be ruled according to the will and righteousness of God in heaven.
The Melchizedek order of priest/king directly connects us to God in Christ by the Holy Spirit and will be the order of the kingdom reality of heaven on earth. We are all to be kings and priests some more king than priest and some more priest than king but all fully connected directly to God to function by the word of the Father in Christ by the Holy Spirit. There is no longer any need for any other mediator or religious system.
Perfect love causes all things to work together in order in the kingdom. Men do not seek to lord over others. There is no need for human pyramid style structures. It is Christ Jesus in His Holy Spirit directly leading the Body. The immature believers look to their more mature brothers and sisters as leaders to help them grow up in hearing and following Spirit God.
Do you get it? We are Sons of God in Christ and Christ in us. We are eternal beings of love given power and authority to recreate and reform the world. We have open heaven privileges to relate intimately with the Father of all creation and present His will and righteousness, His love and power, His peace and joy to order this world.
The glorious and powerful all-consuming love and power of the manifest presence of God compassing us about and filling us within is the treasure of Christ in us being rediscovered outside the religious camps of the recent past and in the glory of the reality of the kingdom of heaven on earth.
"Do not fear, little flock, for it is your Father's good pleasure to give you the kingdom." (Luke 12:32)
Ron McGatlin
www.openheaven.com
basileia@earthlink.net
The Great Awakening of Kingdom Believers
By Cal Pierce – August 18, 2015
The Great Awakening that is coming will awakening Kingdom believers to the revelation of how to perform the greater works that Jesus promised in John 14:12. These dread champions will move the Kingdom on earth as has never been seen before. They will accomplish this from a profound love the causes them to realize the sick and lost are worth their lives. These warriors will move in great creative power because they have a full time God and no longer have time for the devil. They will be untouchable by the enemy because of this. They are the Isaiah 60 generation that will carry the Glory of the Lord with such brightness that nations will listen to them and Kings will recognize their power. They will be the only people who carry the keys of the Kingdom of God that unlock the answers a desperate world is seeking. They will be the light in a world with deep darkness. IT'S TIME TO ARISE!
Cal Pierce
Healing Rooms Ministries
3. News Headlines
Atlanta: Philips Arena Shaken by the Gospel – 3/10/2016
The team has just returned from another successful Gospel Crusade here in the States. This weekend in Atlanta, we saw over 17,000 people attend the two-night event. Many hundreds gave their lives to Jesus Christ. Thousands were impacted by the power of God – receiving healing and a fresh touch from God.
Full Article »
82,000 Attend Harvest America at AT&T Stadium in Arlington, Texas – 3/9/2016
It was a full house and overflowing at AT&T Stadium in Arlington, Texas, last Sunday March 6 as Pastor Greg Laurie brought a message of hope for 82,000 individuals gathered locally as well as hundreds of thousands more across the nation, tuning in via radio, television, Internet stream or remote broadcast at over 7,200 host locations in 123 countries.
Full Article »
Miraculous: Emerging Details on How Cuba's Church Thrived Through Suffering and Demonic Opposition – 3/9/2016
"Sometimes without suffering there's no challenge. And without that challenge, there's no victory." Americans have a renewed interest in learning how the Church there has fared for the last 50 years. The short answer is: amazingly well. In fact, many believe the hardships and suffering have paved the way for an explosion of church planting. Churches are overflowing.
Full Article »
China will become the most Christian nation in the world – 3/9/2016
Within 15 years, China should become the country with the most Christians in the world, according to a study. Fenggang Yang, of Purdue University, predicts that China will reach 224 million Christians by the year 2030. The explosion of Christianity in China will upend the Christian powerhouses of the world. China is now sending missionaries – especially to North Korea.
Full Article »
Unprecedented Number of Syrian Muslims "Fearlessly Displaying" Their Strong Love for Jesus, Despite Threats From Fanatical Families – 3/9/2016
It's the love of missionaries, along with continuing miraculous healings, that draws Muslims into the arms of Christ. Muslims living in the war-torn country of Syria are embracing Christianity. A ministry leader and 21 others continue to faithfully serve in Syria despite the dangers of remaining in the country. Food is becoming increasingly scarce.
Full Article »
564 rescued from slavery at brick kiln – 3/9/2016
Indian police and IJM staff have rescued 564 children, women and men from forced labor slavery at a massive brick kiln. Police arrested The kiln owner and five other accomplices from an organized trafficking network. They are currently in custody and will face charges under India's anti-trafficking laws and Bonded Labour Act.
Full Article »
Muslim sees Jesus in dream, finds a peace beyond 'morphine' – 3/9/2016
Husain* grew up in a region with some of the hardest spiritual ground in the world. It seems this young Muslim man had become dissatisfied with Islam. After a Christian TV program got Husain's attention, he contacted the network for more information. Over the next few weeks, they had many deep conversations about faith.
Full Article »
Hebrew Hero: Stabbing Victim Pulls Knife Out of Own Neck, Stabs Attacker to Death – 3/9/2016
In an incredible tale of Jewish heroism and strength, a 40-year-old Israeli stabbing victim turned the tables on his Palestinian attacker pulling the terrorist's knife out of his own neck and using it to stab the assailant to death. The Palestinian attacker had followed his victim into a wine shop and stabbed him several times in the upper body.
Full Article »
Scuba Diver Considers Suicide After Being Sucked Into Nuclear Power Plant's Pipe. Here's What Changes His Mind — and Saves His Life. – 3/9/2016
"He got sucked in like a wet noodle. He just, poof, gone," "Instantly complete darkness. I was getting tumbled around and around. I'm trying to hold onto my mask and my regulator for 4-1/2 to 5 minutes and then all of a sudden just, poof, daylight. Fish everywhere, crystal-clear water the sun is shining and I'm like, 'is this heaven?
Full Article »
News From British Isles, Ireland, Europe and Worldwide – 3/9/2016
Christian TV gives hope to Syrian refugee children – Making disciples of refugees – Freedom of speech and religious practice in UK – Germany: refugees have no voice – Egypt: Al-Sisi's defective political reality – Brazil: containing and researching the Zika virus – USA: Trump and Israel – India: new partnership to catch traffickers – Haiti: refugees in Dominican Republic
Full Article »
More Top News Headlines »
Unlimited permission to copy and post or reprint without altering text or profiteering is hereby granted subject to proper credits and inclusion of this web address: www.openheaven.com . However, if an item not written by Ron McGatlin is marked Copyright, you should contact the original publisher for permission to reproduce.
Thank you for forwarding OpenHeaven.com Digest to your email list.

www.openheaven.com
basileia@earthlink.net